Portland and Southwest Washington First Time Home Buyers
Buying a home for the first time can be scary but it can also be really exciting and overwhelming all at the same time. I want your home buying experience to be fun and memorable… In a good way. This means helping you understand the entire process, keeping you prepared, and staying in communication with you throughout the process.
You obviously know that you'll need a real estate agent to facilitate the transaction but did you know that you need your own representation? Many buyers, especially first-time homebuyers, simply go with the listing agent of the property they are interested in. The problem with that is that that agent is specifically hired to sell that home, not necessarily look out for the best interest of the buyer. This is why it's important to have your own agent to represent you on the buyer's behalf. We can negotiate, keep things confidential, and, in other words, keep our cards close, and know when to play them.
Knowledge is power and understanding the real estate buying process is the first step to a successful purchase. I'm going to go through the steps of the real estate purchase and when you need to make a move. If at any time you have questions, don't hesitate to simply contact me below and let's get started.
#1. Understand how much home you can afford.
Even before looking at homes, it's important to understand how much in a monthly mortgage payment your income can support. If you are certain you're going to buy a house, let's sit down with the lender and decide how much home you can really afford. There's nothing more frustrating and disappointing than finding a home you love only to discover you can't afford it. Talking with the lender ahead of time will get you preapproved, it will show you the price range in which to look, and prepare you for the offer.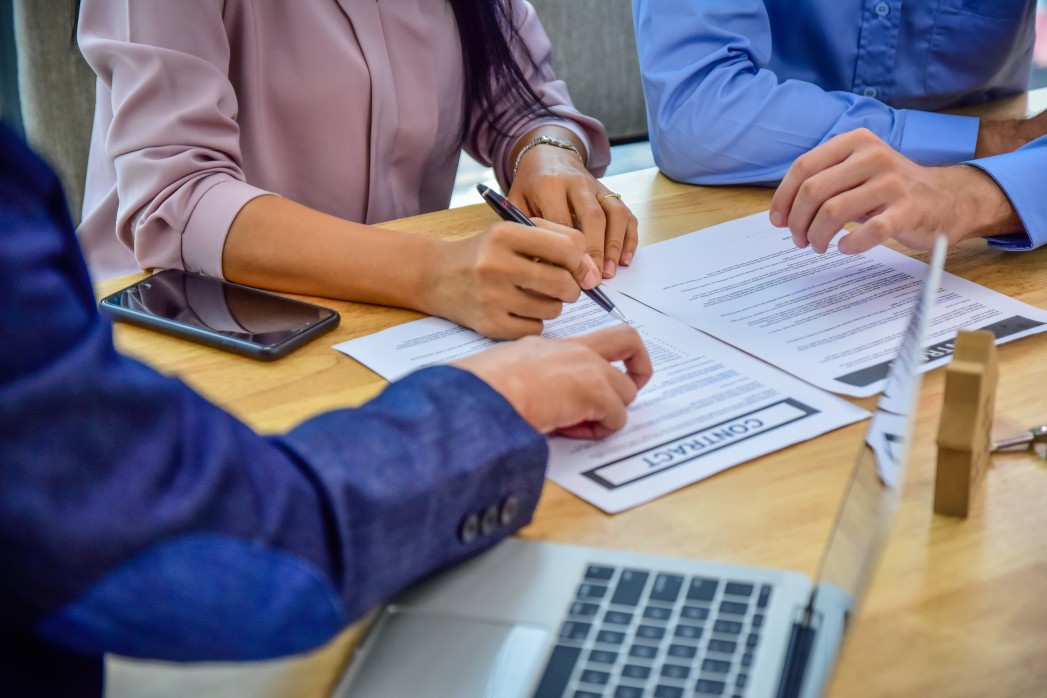 Lenders will need several documents in order to approve you such as your debt to income ratio, any assets in liability, credit card debt, student loan debt, rental payments, car payments, and any other loans and proof of income. You'll probably need to supply your lender with W-2s, bank statements, tax returns, and any information on debts accrued.
Once the lender has all this information they will run your credit score and credit history to determine what your income can actually afford in a monthly mortgage payment. They will take that figure and calculate out a price range in which to look. For instance, if you can afford a $2000 monthly mortgage payment, you're likely to look for homes between $300,000 and $500,000. Of course, you'll need to consider that there are additional fees attached to a mortgage payment such as interest, potential mortgage insurance, taxes, and homeowner's insurance. That $2000 a month principal payment could end up being closer to $2800.
It cost buyers absolutely nothing to have their own representation when buying a home. The agent will receive a split commission from whichever home you choose and there is no ulterior motive to sell you any particular home so it's vital to have your own representation helping you facilitate the deal. Interview your agent by asking questions on how they communicate, if you click with them, and how many homes they typically sell. Do they have time to take you on? Do they only sell one or two homes a year? Both of these are red flags. You want to make sure the agent has enough time to take on your transaction, communicate with you on your terms and your method, yet sells enough that they are well familiar with the real estate process in certain markets.
Read More: How a Buyer's Agent Can Save a Buyer Thousands!
#3. Make an offer.
Once you find a home you love we will write up a solid offer. This is the time to ask any questions about the offer. An offer will typically include:
Address of property
Buyer and seller information
Escrow and title information
Agent information
Asking price
Closing date
Contingencies and addendum
A great buyers agent will even communicate with the listing agent on what the seller is really looking for. Some negotiation will happen before the offer to make sure that the buyer is well represented and we submit a solid offer that will appeal to the seller. We may even include a preapproval letter from the lender stating that the buyer is well equipped to purchase the property at the price offered.
At this point there may be some negotiation back and forth before a mutual agreement is completed. Counteroffers can go back and forth within three days of each other to determine mutual agreement.
An earnest money deposit will also need to be submitted with the offer but this stays with the buyer's agent, deposited to the escrow account only after mutual acceptance occurs. This could be as little as $500 or as much is $10,000 but it's basically a good faith estimate that you are serious about buying the property. This earnest money deposit will be built in to the down payment and credited to the buyer at closing.
#4. Home inspection
Once the mutual acceptance of the offer has occurred the listing moves on to "subject to inspection". I recommend that all my buyers have a home inspection and even in a competitive market, home inspections are typically expected. You'll want to find out as much about this property as possible. Remember, this is an expensive investment and it's important to understand as much as possible about the property.
Within seven days of mutual acceptance we will schedule the home inspection. You are welcome to choose whomever you want or choose from a list of reputable and local inspectors. It's important to accompany the inspector to the property asking questions, learning about your property, and finding ways to extend the life of appliances and materials.
Buyers are welcome to send back the inspection report with requests such as repairs or replacements, they may reject the inspection altogether and terminate the deal, no questions asked, they may accept the inspection as is and move on to closing, or they may ask for specific details such as money off of the price of the home to cover certain costs of replacement after the buyers move in.
This again is a negotiation back and forth and only until mutual agreement occurs can the process move on.
#5. Final walk-through.
This is the crucial last step a buyer will take before obtaining ownership. If there have been any requests on the inspection, now is the time for the buyer to walk through the property, verify any repairs, and make sure that the home is exactly as it was when you first looked at it. Sellers are not allowed to trash the property before the buyer takes ownership. If there's anything amiss, now is the time to have it cleared up.
#6. Closing.
When the earnest money was deposited with escrow, we've basically opened escrow. Now it's time to close escrow by finalizing all of the documents. Bring your writing hands because you'll be signing your name and initials about 100 times. The seller will sign first followed by the buyer at two separate times. Now is also your chance to ask as many questions as possible so you feel comfortable about your purchase. If anything is amiss or you don't understand something, don't hesitate to ask. Escrow, the title companies, and your agent want to make sure that you feel comfortable and clear on every document.
After everyone has signed the deed will get recorded with the County, monies will be disbursed to the seller and the agents, and you will receive the keys to your home. This typically occurs within 3 to 4 days after closing. Your buyer's agent cannot give you the keys until the property has been recorded.
Welcome to your new home! Start by browsing some of the featured communities below or contact my office to get in touch with the lender in our area.
Top Communities to Start Your Search
Contact an Expert on First Time Home Buying