Your Senior-Friendly Guide to Downsizing During COVID-19
Posted by Jordan Matin on Tuesday, April 20, 2021 at 4:09 PM
By Jordan Matin / April 20, 2021
Comment
Getting rid of clutter and downsizing into a smaller home has several advantages for seniors. With less stuff weighing you down, you'll have more freedom to enjoy your retirement hobbies, visit loved ones, or travel the world! But between the stress of decluttering and concerns over COVID-19, the thought of downsizing your home right now might be a little overwhelming. Check out the following downsizing tips to ensure your move goes as smoothly as possible.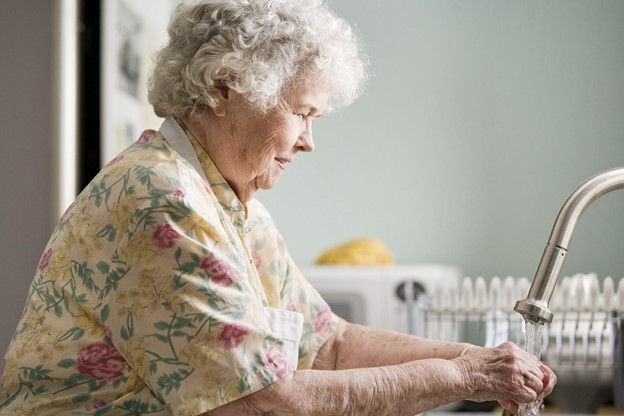 Work with Matin Real Estate for superior service and exceptional results! Call (503) 622-9601 or submit this contact form.
Selling Your Home
Fortunately, you don't have to wait out the pandemic to sell your home. Technology and virtual tools will help you get your home in front of buyers, even if they can't step foot inside. Take great listing photos, focus on your online presence, and offer video-chat tours to potential buyers. If you're not sure where to start, contact an experienced real estate agent at Matin Real Estate so you can begin discussing your sale strategy. A qualified real estate agent should be well-versed with the latest real estate technology and will know how to best show off your home to buyers without risking your health.
Hunting for Your New Home
As a home buyer, you can take advantage of many of these same tools to tour homes from a safe distance. If you plan on downsizing to a location far away, research cities and tour neighborhoods online instead of risking a flight. You can use websites like AreaVibes, Neighborhood Scout, Yelp, Google Street View, and Crime Reports to learn about the areas you're considering for your move. Once you know where you want to move, search for homes in your budget using listing sites and request a video home tour of your top picks.
Decluttering and Saying Goodbye to Stuff
If you're moving into a smaller home, you will probably have to get rid of some stuff first. Although decluttering a lifetime's worth of possessions isn't easy, there are several tricks that can make the task more manageable. The Spruce suggests breaking up your decluttering project into smaller sections. For example, you could declutter one room at a time or start with a single kitchen cupboard and move on from there.
If you're having a hard time deciding what to keep and what to get rid of, ask yourself some straightforward questions. Would you buy the item again today, for full price? Would getting rid of the item affect your daily life? Do you use the item enough to justify the space it takes up in your home? If your answer is no to any of these questions, consider saying goodbye.
Staying Safe While Moving
You should be able to navigate the entire home-buying process with very little human contact, but moving while social distancing may not be so easy. Start by researching movers online to find reliable companies and estimate your total moving expenses. The cost of your move will depend on how much stuff you have, how far you're moving, and how fast you want your belongings delivered. You can keep costs down and protect yourself at the same time by packing all your belongings yourself—this way, movers won't have to spend much time inside your home.
While this might not be the best time to move into a smaller home, it is still possible to downsize during the age of social distancing. Protect your health by using virtual tools to sell your property and tour new homes. When moving day comes along, take precautions to avoid contact with your movers and maintain a safe social distance. Most importantly, if you're not comfortable moving right now, don't risk it!