What Will Home Values Look Like This Year?
Posted by Jordan Matin on Monday, February 8, 2021 at 11:09 AM
By Jordan Matin / February 8, 2021
Comment
The real estate market saw a significant rise in home values last year, something many people thought would be just the opposite with a recession brought on by the pandemic. CoreLogic recently put out data that the average value of homes across the nation increased by 8.2% in 2020. This rise in values was a result of a low housing inventory and a high demand in buyers wishing to move to homes that better suited them with the chance to take advantage of historically low mortgage interest rates.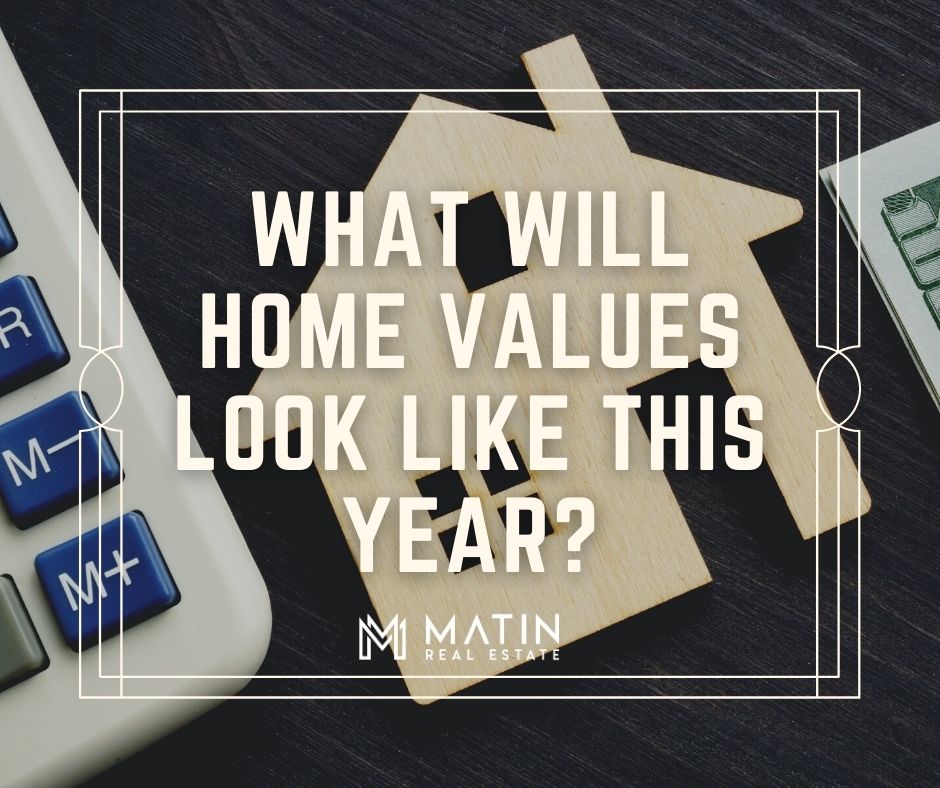 So, where are home values predicted to go this year in 2021?
It is expected that home prices will increase in 2021, but the amount of appreciation will be determined by the continued supply and demand of homes. If the inventory of homes for sale remains low and the number of buyers high, prices will continue to increase.
2021 Housing Supply
The National Association of Realtors reports that the current number of single-family homes for sale in the country is about 1,080,000. At this time last year, that number was 1,450,000. This means there are about 370,000 fewer homes on the market as compared to the same time last year. Though the inventory is lower than it was just a year ago, some experts are predicting that the inventory shortage is going to lessen in the coming months. They are predicting this based on the factors of the health crisis and distancing measures easing up, making more homeowners more comfortable to sell their homes and some homeowners may need to sell to help ease financial burdens right now.
Related: Home prices surge in face of the pandemic shake-up
2021 Housing Demand
Staying in homes for long periods of time and wanting a home that functions better for long periods of time inside paired with incredibly low rates making homes more affordable has driven a large number of buyers to the market. Freddie Mac's interest rates hovered around 3.72% at the beginning of last year. Right now the average rate is a full percentage lower. This is a huge saving in monthly payment requirements bringing even more buyers to look for homes and this has experts expecting demand for homes to continue to grow.
What Big Real Estate Companies are Predicting
Looking at the factors that inventory is low and expected to grow slightly, while mortgage rates are very low, real estate analysts are reporting that homes will continue to appreciate in value in 2021, but they expect for the rate of appreciation to be more steady than what was seen last year. Here are some of the top real estate analysts and their predicted percentage of appreciation on home values for 2021:
National Association of Realtors: 6%
Zelman: 6%
Realtor.com: 5.7%
Freddie Mac: 2.6% CoreLogic: 2.5%
Fannie Mae: 2.1%
MBA: 2%
In all, this is an average of 3.9% in predicted price growth for homes across the country this year. A smaller number than last year's 8.2%.
More: Questions to Ask Before Relocating for a Job
The home inventory is low but expected to increase by a small amount and the number of buyers looking for homes is expected to stay pretty competitive. Home prices will continue to appreciate over 2021. Right now is a good time to find a home you love before prices increase. It is also a great time to sell a home before more inventory becomes available.
For more information on selling or buying a home in Portland, Southwest Washington or Vancouver please contact our office at any time.