25+ Things To Do In West Linn: What Are Your Weekend Plans?
Posted by Alicia Smith on Thursday, October 20, 2022 at 7:55:49 AM
By Alicia Smith / October 20, 2022
Comment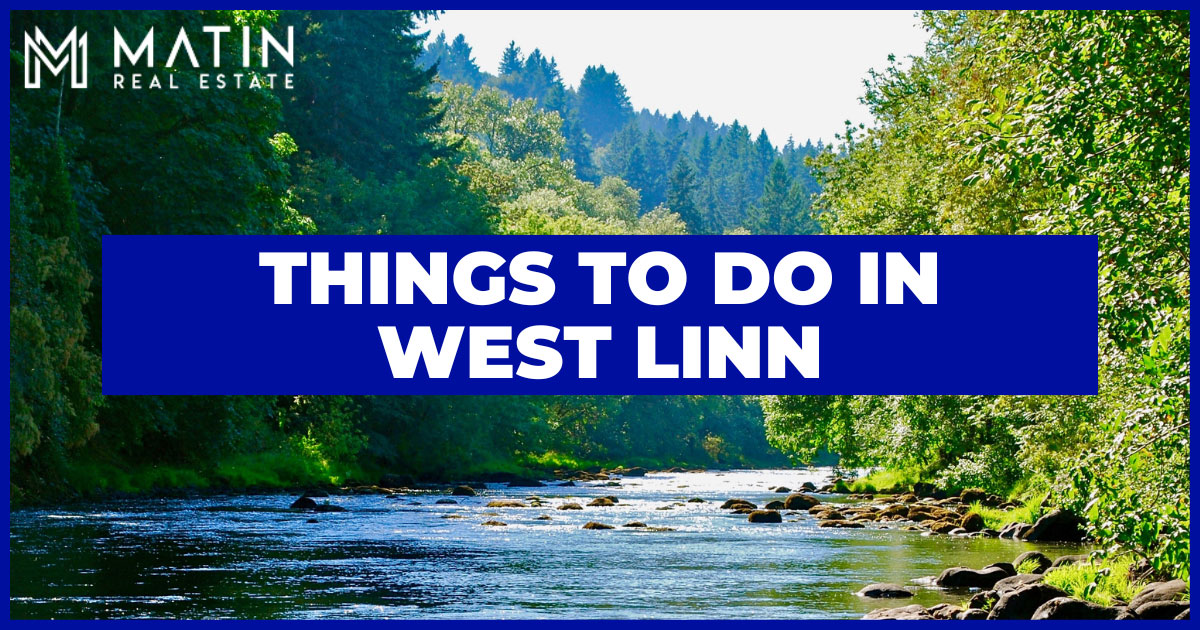 Bordered by the Tualatin and Willamette Rivers and with a great deal of both natural, undeveloped space and big-city amenities, residents of West Linn, Oregon, have everything they need right at home.
Well known as one of the best suburbs near Portland, the city of West Linn is tucked into the northwestern part of the state, about 15 miles south of the city of Portland and less than two hours from the Oregon coast. Not as densely populated as the nearby big city, West Linn offers residents a more laid-back, unhurried lifestyle. Nature lovers feel at home in West Linn's abundant wilderness, while urbanites get their city fix in the suburb's downtown core.
All of these factors have contributed to West Linn being ranked the #1 best place to live in Clackamas County, according to niche.com. So how do people actually spend their time in the "city of hills, trees, and rivers?" Good question!
West Linn Outdoor Adventures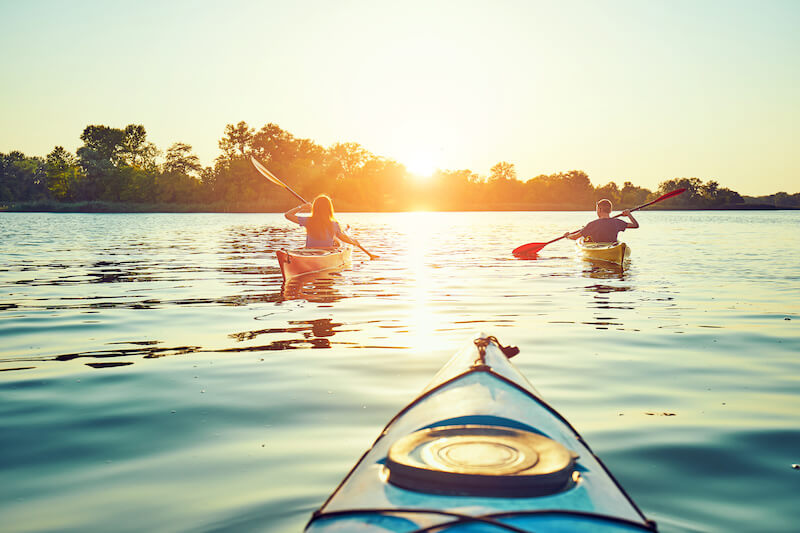 Oregon as a whole is practically synonymous with the outdoors, and West Linn is no exception. This area is home to dozens of community parks, an extensive network of hiking and biking trails, the two rivers, and even one of the largest waterfalls in the state.
Parks
There are a number of great parks in West Linn, with acres of green space and plenty of amenities visitors can enjoy while spending a day outdoors. The best parks in West Linn are not to be missed, from Willamette Park to Burnside Park and more.
Willamette Park is located on 15 acres of forest land right at the spot where the Willamette River meets the Tualatin. The park offers both fun adventure and modern amenities, with a boat ramp and dock setup, a wading pool, a playground, horseshoe pits, and gazebos and picnic shelters with electricity and wi-fi.
Not far away and also situated along the Willamette River is Mary S. Young Park. The tranquil, heavily forested park is the very definition of an urban oasis, with about eight miles of hiking trails, a spacious off-leash dog area, and excellent opportunities for birdwatching.
A third park along the Willamette River, Burnside Park is a prime spot for wildlife watching. At roughly 10 acres, its smaller size also means it's typically less crowded than other riverfront parks in West Linn.
Water Recreation
Being tucked between two rivers is certainly unique. The Tualatin river, on West Linn's southwestern side, is a tributary that flows into the Willamette river and acts as a natural lazy river, with slow-moving water and a meandering path. There are opportunities for kayaking and paddleboarding on both rivers, as well as multiple access points throughout West Linn, some with boat ramps and fishing platforms.
For hot days when an outing to one of the rivers isn't in the cards, head to a community pool or splash pad to cool off. If you aren't living in one of the many West Linn homes with pools, the Oregon City Swimming Pool is located just a few miles from West Linn and offers both open recreational swimming and instructor-led lessons. Sprinkler pads can be found at Robinwood, Marylhurst Heights, and Hammerle Parks.
Hiking & Biking Trails
West Linn has plenty of nature trails, perfect for traveling on foot or on bike. Many of these spaces are free for visitors to access and are maintained for people to enjoy throughout the year.
The Camassia Nature Preserve is owned and operated by the Nature Conservancy and features numerous hiking trails, rare plant species, and a stunning view of the surrounding mountains.
Shorter trails, like the ones found in the seven-acre Maddax Woods, give bikers a quick scenic ride with several picnic tables available along the way. Sahallie Illahee Park, another public park in the West Linn area, is home to the smaller Ibach Nature Park, which spans just 1.2 acres. This is a great destination for a quick workout and more intimate wildlife viewing experiences.
West Linn Shopping
For those signature rainy PNW days and times when you need a break after a day of outdoor adventure, West Linn has hundreds of shops to peruse. In true Oregon fashion, many small, locally-owned boutiques dot West Linn's downtown area, and several retailers are focused on the environment.
One of the town's major shopping hotspots is West Linn Central Village. It's an open-air, mixed-use shopping center with various stores, eateries, and open public spaces. West Linn Central Village is easily accessible from anywhere in the city via public transportation, making it convenient to get to from nearby West Linn condos or luxury homes alike.
Historic Willamette Main Street is lined with local shops, restaurants, and galleries. It's also a favorite go-to summer spot for fresh produce and scratch-made treats during the weekly seasonal farmer's market.
West Linn also features the popular grocery store Market of Choice. Here, the combination of pantry staples and organic, sustainably sourced food that can't be found at other retailers creates a fiercely loyal fanbase.
West Linn Restaurants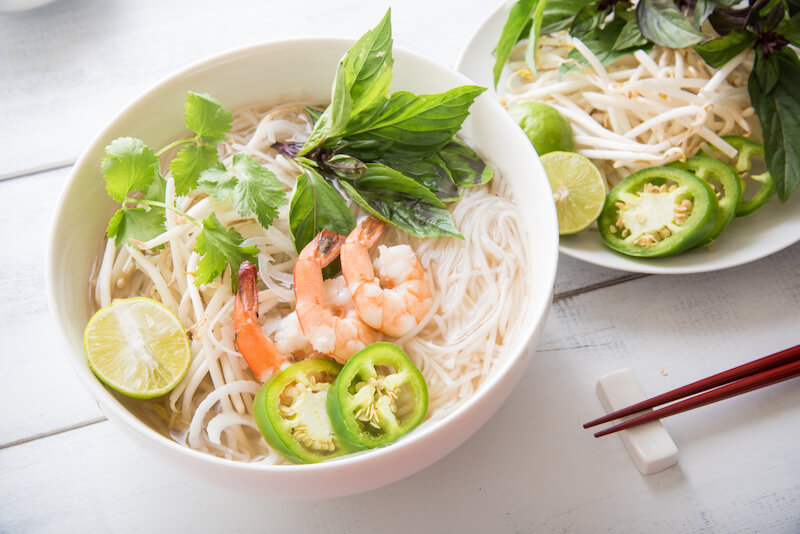 Like most everything else in West Linn, the food scene does not disappoint and has something for everyone. Pubs and breweries abound in this scenic suburb, a testament to Portland's vibrant craft beer culture and love for simple food that pairs well with local beer.
Coffee is also always on tap in West Linn. Independent cafes such as the Willamette Coffee House serve as hotspots for visitors to grab a quick cup on the go or places for locals to sit and sip for a while, inevitably running into community members they know.
Those who enjoy eating out are especially lucky to dine in West Linn. Spots like Le Sen Vietnamese Grill offer guests a unique dining experience without having to leave the city proper.
Wine enthusiasts will appreciate West Linn's location in the famed Willamette Valley. Take a tour through the rolling green hills of wine country and then wrap up the day by sipping some pinot noir, the region's signature varietal, at any one of the many local wineries. Popular options include Oswego Hills Vineyard and Winery and Pete's Mountain Vineyard and & Winery.
Arts & Culture in West Linn
West Linn really shines when it comes to all things arts, culture, and entertainment. The town's rich history as an early western settlement is kept alive through its many museums and historic homes, and new stories are constantly being written by West Linn locals creating their own art.
Museums
The Clackamas County Historical Society operates two museums. The Museum of the Oregon Territory allows visitors to learn about and interact with original belongings of early settlers, historical artifacts, and the Willamette Meteorite.
In addition to learning about the rugged Pacific Northwest outdoors, the Ermatinger House aims to teach people about what domestic life was like for early Oregonians. Built in 1843, it's the oldest home in Clackamas County and now serves as a public museum preserving Oregon's history.
Art Galleries
For a more intimate way to explore West Linn's cultural scene, visit the various art galleries showcasing the work of both local and well-known national artists. At the West Linn Public Library, the Community Room Art Gallery serves as a hub for up-and-coming creators to display their work on exhibition.
A more niche art experience exists at the Truax Designs Art Gallery. This studio creates metal works of all kinds, including whimsical pieces like objects frozen in carbonite. The creative team of artists at Truax Designs also takes custom orders for metal pieces, which make unique gifts and great decor pieces for any West Linn home.
Dance & Theatre
The performing arts are for everyone in West Linn. Kids young and young at heart can take classes at Van De Veere Productions, a dance and voice studio offering lessons in the following specialties:
Hip-hop
Tumbling
Pointe
Jazz
Broadway singing
It's also always easy to catch a good show in town. Lakewood Center for the Arts, in the neighboring city of Lake Oswego, puts on performances all year long by talented community members. Both classic and modern-day plays and musicals take center stage at the center, and open auditions are frequently held. Season tickets are also available.
Whether as an active participant or avid fan, the arts and culture scene in West Linn isn't to be missed. Every studio, gallery, and stage gives West Linn residents a chance to shine and show off the creativity of the Oregon spirit.
West Linn Nightlife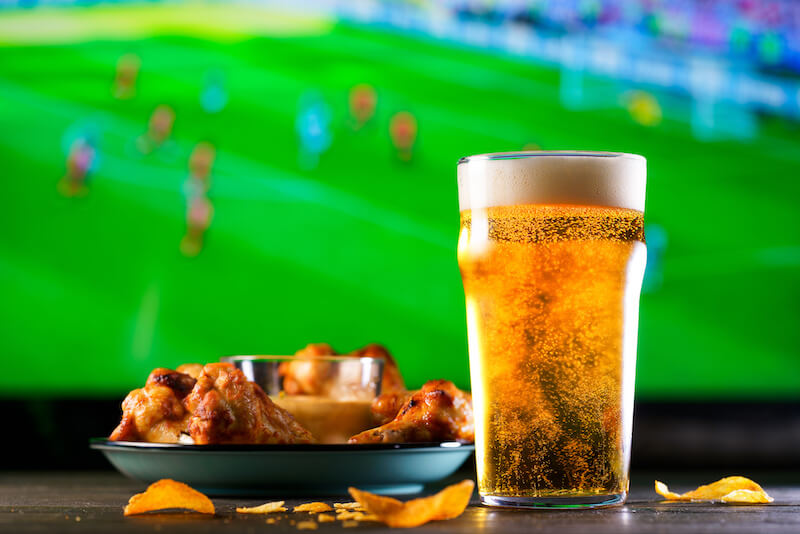 West Linn has a buzzing nightlife scene, especially for people who enjoy wearing hiking boots by day and dancing shoes by night. Live music is a frequent occurrence at many local establishments like West Linn Saloon, a popular spot for laid-back performances and great steaks. The saloon has been in continuous operation since the 1930s and has all the ingredients for a perfect, lively night out: a disco ball, pool table, and dartboard.
Another saloon in town, Trail's End Saloon, offers nearly endless entertainment on Main Street. The dance floor is usually packed on weekend nights, and the karaoke mic also sees a lot of action. Sports fans can catch the big game on a saloon's big-screen TVs.
Nineteen 33 Taproom is a local go-to whenever there's a celebration in order. The restaurant, which has an expansive food and drink menu, has a well-known private room for hosting special events. Accommodations can be made for parties of all sizes, and food, alcohol, and bar service are included with reservations.
The West Linn High Life
West Linn takes the very best aspects of the Pacific Northwest and infuses them into its myriad of offerings, from the food and cultural elements to the outdoor adventures and recreational fun. Over 25,000 people have moved to West Linn and made the town their home and, today, thrive in this picturesque, community-driven modern-day Wild West.