Cost of Living in West Linn OR: Is West Linn Expensive?
Posted by Alicia Smith on Tuesday, October 4, 2022 at 12:05 PM
By Alicia Smith / October 4, 2022
Comment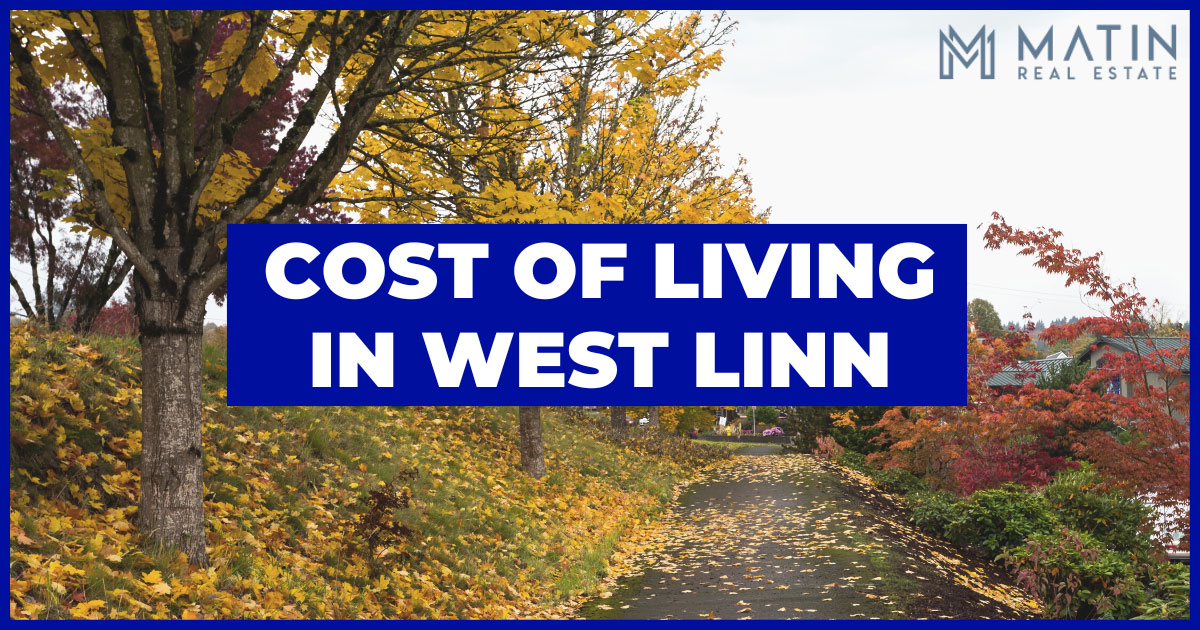 How Much Does it Cost to Live in West Linn?
Idyllic charm. A riverside location. A quiet, residential ambiance. These are just some of the many features of the historic city of West Linn. Like much of the Pacific Northwest, the cost of living in West Linn is relatively high, but many consider the cost well worth it thanks to the city's beauty and attractions. For those who want a balance between small-town living and big-city amenities, moving to West Linn could be a great decision. To learn more about the city before making the move, researching the cost of living is a good first step.
Housing Costs in West Linn
The Portland area is a highly desirable place to live, and West Linn provides all the best the region offers. With its natural beauty, strong local economy, exceptional educational opportunities, and proximity to the city of Portland, many Oregon residents have found West Linn to be an ideal place to live. With this in mind, housing comes at a premium in West Linn. The cost of living in West Linn is 47.4% more expensive than the national average, with the price of housing coming in 239.7% more expensive than the national average.
Median Home Price
Considered by some to be one of the most beautiful communities in Oregon, West Linn's real estate prices reflect a competitive market. Prospective buyers will be amazed by the luxury homes in West Linn, which predominate, though more affordable options are available. The most popular home styles in the area are traditional, single-family homes built in the craftsman style. Other popular styles are split-level and one-story contemporary homes. While prices vary based on the neighborhood, home size, and style, real estate prices range from $175,000 to over $40 million.
Median Rent
As with many smaller communities, prospective West Linn residents will find more real estate options than rentals; approximately 25% of residences are rental properties. Fortunately, there are typically rental properties available for residents. Renters can find properties of many sizes, from cozy studios to spacious three-bedroom homes. Average rent prices range from $1,000–$3,000 per month, depending on the type of rental and number of bedrooms.
Utilities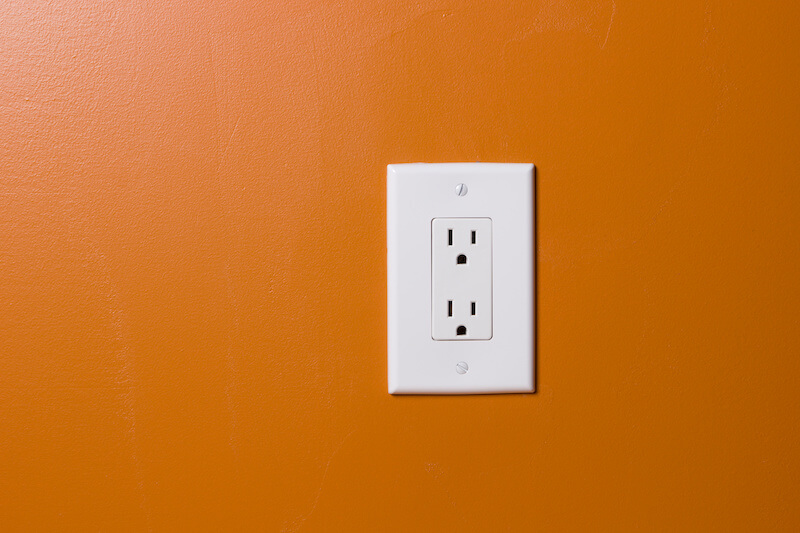 While real estate prices are higher in this area than in other parts of the country, the cost of utilities in West Linn is quite affordable. The median price for household utilities is 13.4% cheaper than the national average. When creating a household budget, residents should account for four principal utilities: electricity, natural gas, water, and internet/cable.
For electricity usage, West Linn residents pay around $154 per month, while natural gas prices in the area tend to run $10.91 per thousand cubic feet per month. For water, residents typically pay around $27 per month for the first 700 cubic feet of water. Prices for internet, most often CenturyLink and Xfinity, average around $65 per month.
West Linn Food Costs
Fortunately, plenty of food options to fit every West Linn resident's budget are close by, whether grocery shopping, finding locally-sourced food and produce at the farmers' market, or going out to eat at one of the local restaurants. Learn more about some of the area's best food options and the cost of food in West Linn.
Groceries
West Linn has a handful of grocery stores, including Walmart, Safeway, Market of Choice, Albertsons, New Seasons Market, and more. On average, the cost of groceries in West Linn is 8% more than it is nationally, but options like Walmart are known to provide savings.
Restaurants
Some of the popular options in the area include American casual, farm-to-table, upscale dining, Vietnamese, Italian, Chinese, Thai, and Japanese. Restaurants range from casual dining, starting at $6 per plate, to fine dining, which runs over $50 per plate.
Transportation Costs in West Linn
For those who want to own a car in West Linn, it's not difficult to find parking spots around town, and many properties offer parking—whether in a designated parking spot or garage. With this in mind, the monthly cost of transportation in West Linn is 28.9% higher than the national average. This translates to higher gas costs, insurance, parking fees, and more.
While many smaller communities are limited to cars, bicycles, and walking, West Linn has public transportation options, allowing residents to get to and from Downtown Portland and surrounding areas. Portland area public transportation is provided by TriMet in the form of buses and trains. Adult TriMet fares are $2.50 for 2.5-hour rides and $5 for day passes.
West Linn residents can access TriMet in town via two bus routes—routes 35 (Macadam/Greeley Line) and 154 (Willamette/Clackamas Line). Both of these lines can take riders north to connect with TriMet trains or other bus lines to access all of greater Portland. Routes 35 and 154's southern limit is just across the Willamette River in Oregon City. The most popular rideshares in the area are Uber, Lyft, and locally-managed taxi companies.
West Linn Healthcare Costs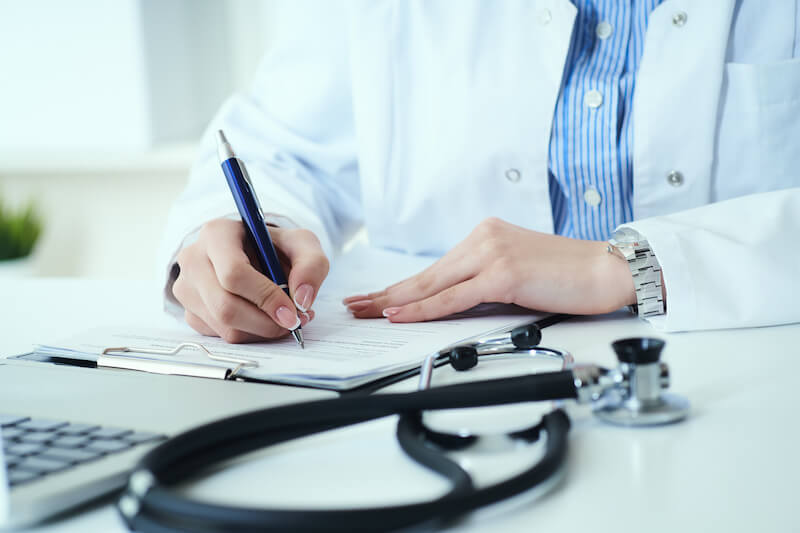 While many aspects of living in West Linn are more expensive, healthcare in West Linn is among the most affordable in the Pacific Northwest. Residents, on average, pay 13.4% less for healthcare than the national average. Even better, West Linn residents have access to some of the best healthcare options in Oregon, both in West Linn and nearby Portland.
Residents can access family care clinics, dentists, specialists, and nearby hospitals in neighboring cities. On average, a doctor's visit for a general checkup will cost around $136.36, a visit to the dentist will cost $116.60, and a visit to the optometrist will cost $126.29. For a single adult living in the area, average health care costs come out to $3,595 per year, compared to an average of $3,908 across Oregon and $4,266 nationwide.
For pet owners, West Linn residents have many veterinarians in the area to choose from, with care providers located in West Linn and nearby Southeast Portland. The average price for a vet visit is approximately $62.68.
Child Care Costs in West Linn
Like healthcare, access to childcare is a top priority for West Linn residents. It is also one of the most significant expenses for families with small children. There are three major daycare facilities in West Linn, with additional options in surrounding towns. There are also many options for nannies and babysitters in the Portland Metro area.
For parents who wish to enroll their children in daycare, the average cost is higher than the national average. The average annual cost of child care for two children is approximately $20,509, about $2,700 more than the average of $17,839 across all of Oregon. Meanwhile, across the US, childcare expenses for two children average $15,853 per year. For parents who wish to hire a nanny or a babysitter, the average hourly cost is $25.
West Linn Entertainment Costs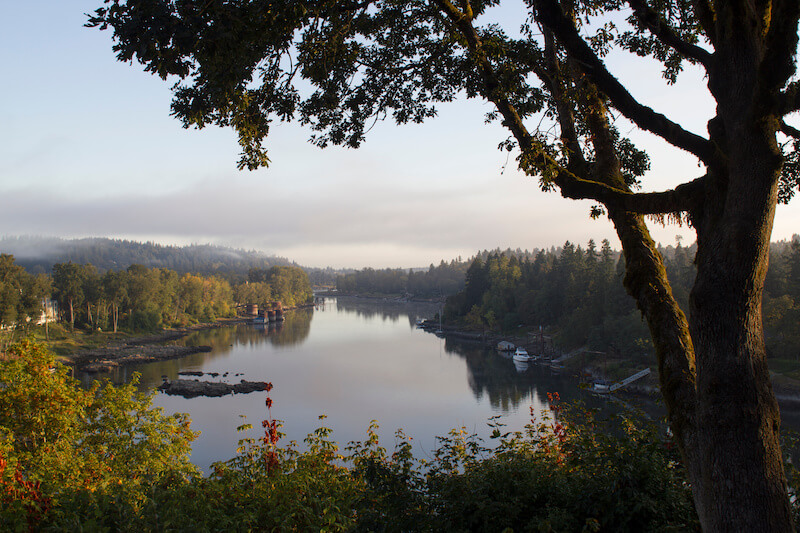 While West Linn is a suburban community, there are plenty of entertainment options for everyone. For those who like to keep costs down on entertainment, West Linn has many options that are either free or inexpensive. One of the perks of living in West Linn is the area's spectacular parks and nature trails. They are excellent places to go hiking, jogging, cycling, or bird watching. Some parks even have playgrounds and skating rinks, providing additional options. West Linn is also well-known for having excellent wineries. The three most famous wineries in the area are Oswego Hills Vineyard and Winery, Tumwater Vineyard, and Pete's Mountain Vineyard & Winery.
For West Linn residents who enjoy a round of golf, there are beautiful (and affordable) options in the area. For example, at Sah-Hah-Lee Golf Course in the nearby Clackamas community, an 18-hole round of golf during peak season costs a mere $26. In comparison, the national average to play 18 holes is more than $60.
Like many areas in Oregon, another incredible perk of being in the area is excellent shopping options. Because West Linn is a charming, historic community, many quaint stores in the downtown area sell antiques and other specialty items. Shoppers have the added benefit of not paying sales tax, providing additional savings. West Linn is also just a short drive to Portland, providing residents with endless entertainment options.
Salaries in West Linn
For many, one of the most important factors prospective residents need to consider before moving to the area is determining employment opportunities. Fortunately, West Linn has a robust local economy. Not only is it just a 20-minute drive to Downtown Portland, which has some of the biggest companies in Oregon, but West Linn itself also has a healthy job market.
West Linn has an unemployment rate of just 4.8%, which is lower than the national average of 6%. West Linn has also seen the job market increase by 0.9% over the last year, a promising statistic for those seeking employment in the area. Future job growth is expected to be 42.5% over the next ten years, higher than the US average of 33.5%. West Linn's average salary is also higher than the state and national average; residents earn around $64,636 and have a median household income of $111,042.
Living Well in West Linn
With its small-town charm and natural beauty, it's easy to see why so many people are drawn to the area. The community has a rich history dating back to the 19th century—which can still be felt throughout the best West Linn neighborhoods—and has many of the modern amenities residents desire. Furthermore, West Linn is just a 20-minute commute to and from Downtown Portland. West Linn is so much more than a suburb of Portland, and residents and visitors alike have taken notice of this community in recent years. With its healthy local economy, spectacular landscapes, and fantastic real estate options, West Linn is a special place to call home.