Low HOA Fees in Vancouver, WA: 8 Best Neighborhoods With Low Monthly Dues
Posted by Alicia Smith on Thursday, April 27, 2023 at 3:49:50 PM
By Alicia Smith / April 27, 2023
Comment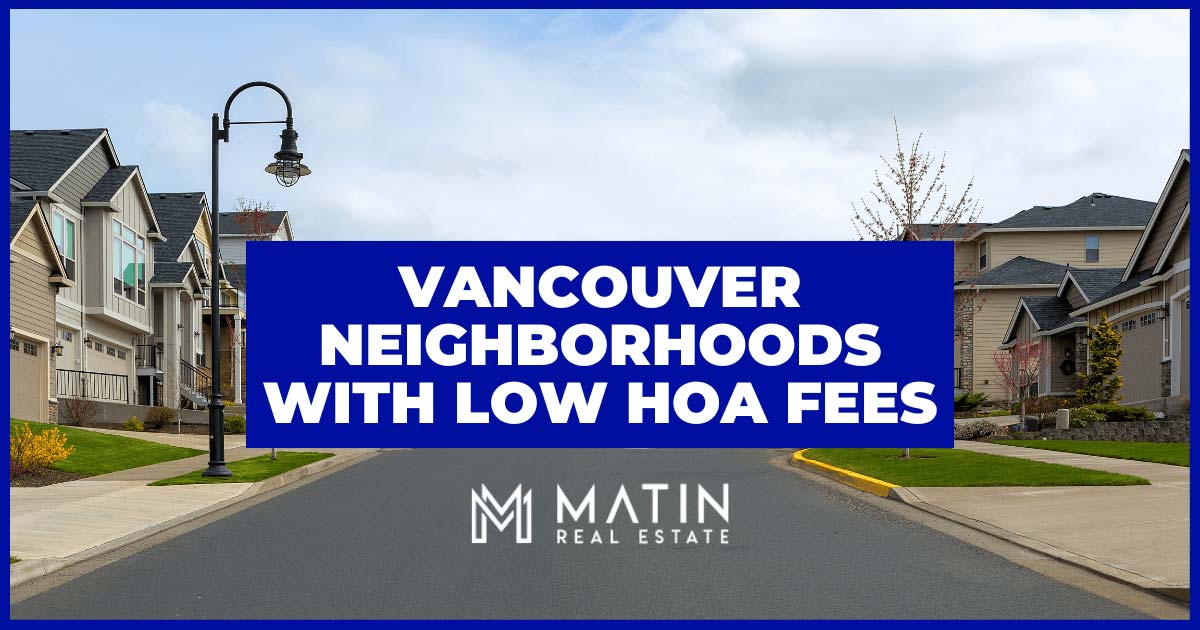 Vancouver, Washington, has nearly 70 official neighborhood associations that span over 95% of the city's geography, but that's not counting the many HOAs those searching for a home in Vancouver may have to navigate. While the official neighborhood associations work with the City of Vancouver to address neighborhood problems and undertake projects to benefit the neighborhood, HOAs work within their neighborhoods in the day-to-day to maintain common amenities like pools and clubhouses and uphold neighborhood rules that keep property values high.
However, while neighborhood associations don't charge fees, living in an HOA neighborhood comes with the responsibility of paying dues to fund the maintenance. On the other hand, there are quite a few Vancouver neighborhoods with low HOA fees, giving homebuyers the opportunity to enjoy the benefits of living in an HOA neighborhood without an excessive price tag.
Fisher's Landing East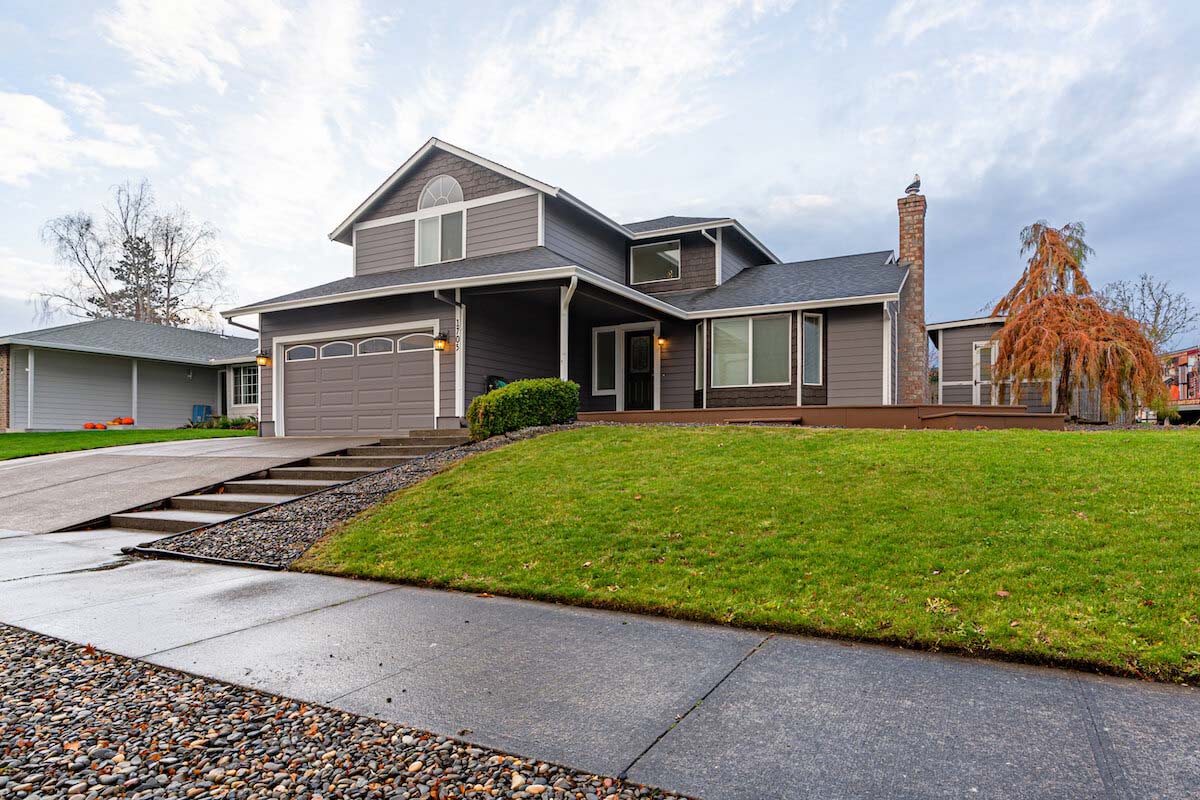 Fisher's Landing East is a subset of the Fisher's Landing neighborhood, which stretches from SE 1st Street down to Highway 14. Portland International Airport is a quick 15-minute drive. Its appeal is its convenient location, multiple parks and green spaces, and close-by services.
Fisher's Landing Marketplace provides shoppers with everyday conveniences like groceries and casual dining. Services nearby include medical, dental, veterinary, banks, gas stations, post offices, and more.
The average listing price for a Fisher's Landing East home is typically between the $500s and $800s. Fisher's Landing East HOA dues range from $25–$50 per month. The neighborhood hosts several neighborhood-wide events, including an annual yard sale, clean-up day, and food drive for the Clark County Food Bank.
Fisher's Landing East is also the site of the Vancouver Innovation Center, a unique 52-acre corporate campus home to 12 companies, with plans for additional work/live/play spaces. The Fisher's Landing Transit Center is a short drive away, which can take you anywhere in Vancouver or Portland via Vancouver's C-Tran public transportation system.
Fisher's Landing East Amenities
La Sorrentina Pizzeria
Burgerville
Killer Burger
Gustav's Pub & Grill
Clearmeadows Park
Fisher Basin Community Park
Heritage Park
Summer's Walk Neighborhood Park
Steamboat Landing
Steamboat Landing comprises 160 gated community homes with fantastic amenities right along the Columbia River in the Old Evergreen Highway neighborhood. These luxury waterfront homes were built starting in the mid-1980s. Homes range in square footage from around 1,800 square feet to over 3,600 square feet and in price from the high $600s to around $1.7 million. And yet, HOA dues are just $80 per month.
Steamboat Landing is located on the south side of SE Evergreen Highway and to the east of I-205, parallel to the Columbia River. Towering evergreens line the highway and frame views of Mount Hood. The neighborhood features walking trails, a park area, two beaches, a marina, and easy road access to the rest of Vancouver and Portland.
This neighborhood connects to nearby shopping centers via I-205 or SE 164th Avenue. Restaurants, shopping, and services in the Fisher's Landing East neighborhood are just a 10–15 minute drive.
Steamboat Landing Amenities
Mimsi Marsh natural wetland and park
McCuddy's Steamboat Landing Marina
Private beach next to the Marina
Walking trails
Si-Ellen Farms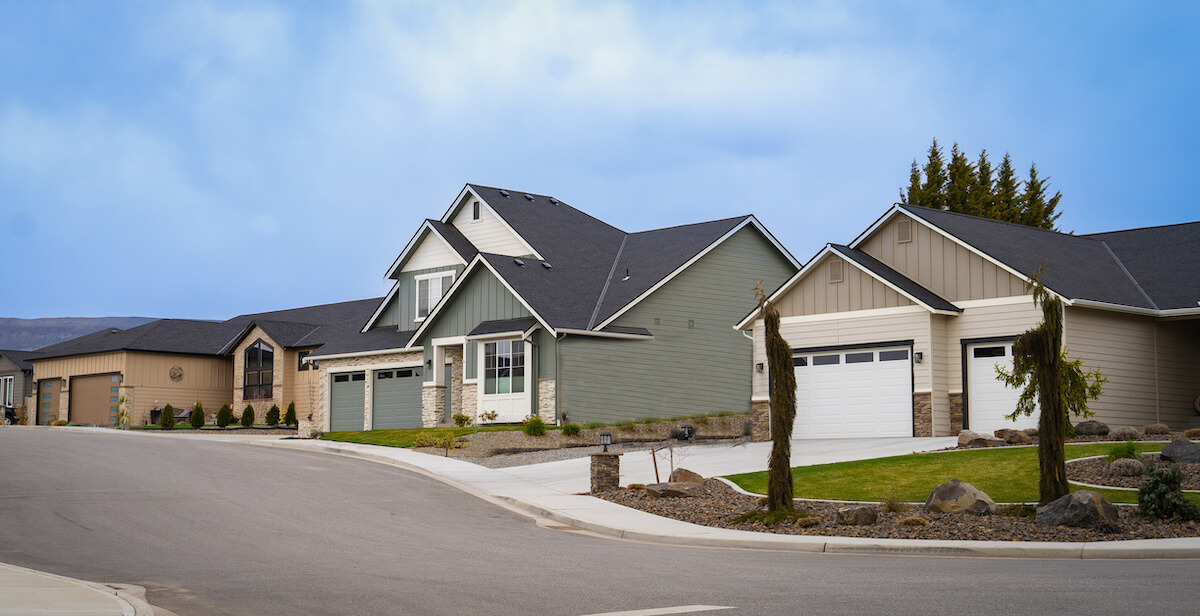 Si-Ellen Farms sits just outside central Vancouver in the Orchards area. Farms, rural open spaces, and other housing developments surround this quiet community.
New construction homes in Si-Ellen Farms typically start in the upper $700s and range in size from 2,500 to 3,500 square feet. These large new-build homes feature high-end kitchen options, energy-efficient heating and cooling systems, and gas fireplaces. HOA fees are around $50 per month.
Si-Ellen is part of the Hockinson School District. Pioneer Elementary School is a 10-minute walk from Si-Ellen homes and an eight-minute walk to Frontier Middle School.
Despite its peaceful, rural feel, Si-Ellen Farms is within minutes of dining, walking trails, shopping, and entertainment. Walmart Supercenter and Safeway are within two miles of Si-Ellen. Brand-new shopping and dining centers in East Vancouver are nearby, including East Padden Square, which features Walgreens, Papa Murphy's, Magnolia Tavern, and other local retailers. Si-Ellen is close to the Padden Expressway, which connects residents to I-205 and I-5, making a trip to Portland just 25 minutes on average.
The former Cedars on Salmon Creek Golf Course turned into the Gordy Jolma Family Natural Area in 2022, giving residents access to a 118-acre conservation area and trail system to explore.
Si-Ellen Farms Amenities
Hockinson Meadows Community Park
Vancouver Pumpkin Patch
Velvet Acres Gardens
Goldie's Texas Style BBQ
Dogwood Estates
Dogwood Estates is a newer development of 64 single-family homes in the Orchards neighborhood outside Vancouver. Dogwood Estates' tree-lined streets and a nearby park—Dogwood Neighborhood Park, a 4.9-acre park with play equipment, a climbing net, a nature play area, picnic tables and benches, and a half-mile paved path, is just across the street—add to the lush beauty of the Orchards area.
Home prices usually range from the mid-$500s to the high $700s for three- or four-bedroom Craftsman-influenced new construction homes. HOA dues are around $38 per month.
Shopping and commerce options abound along Highway 503, which forms the western border of the Orchards neighborhood. Here you'll find an abundance of coffee shops, from Starbucks and Dutch Bros Coffee to local hangouts like Presso Coffee, Black Rock Coffee Bar, and Devs Coffee, all within a 10-minute drive of Dogwood Estates.
Dogwood Estates Amenities
Dogwood Neighborhood Park
Seize the Bagel bagel shop
Revive Espresso and Tea cafe
Botany Bay Farm store
Hidden Glen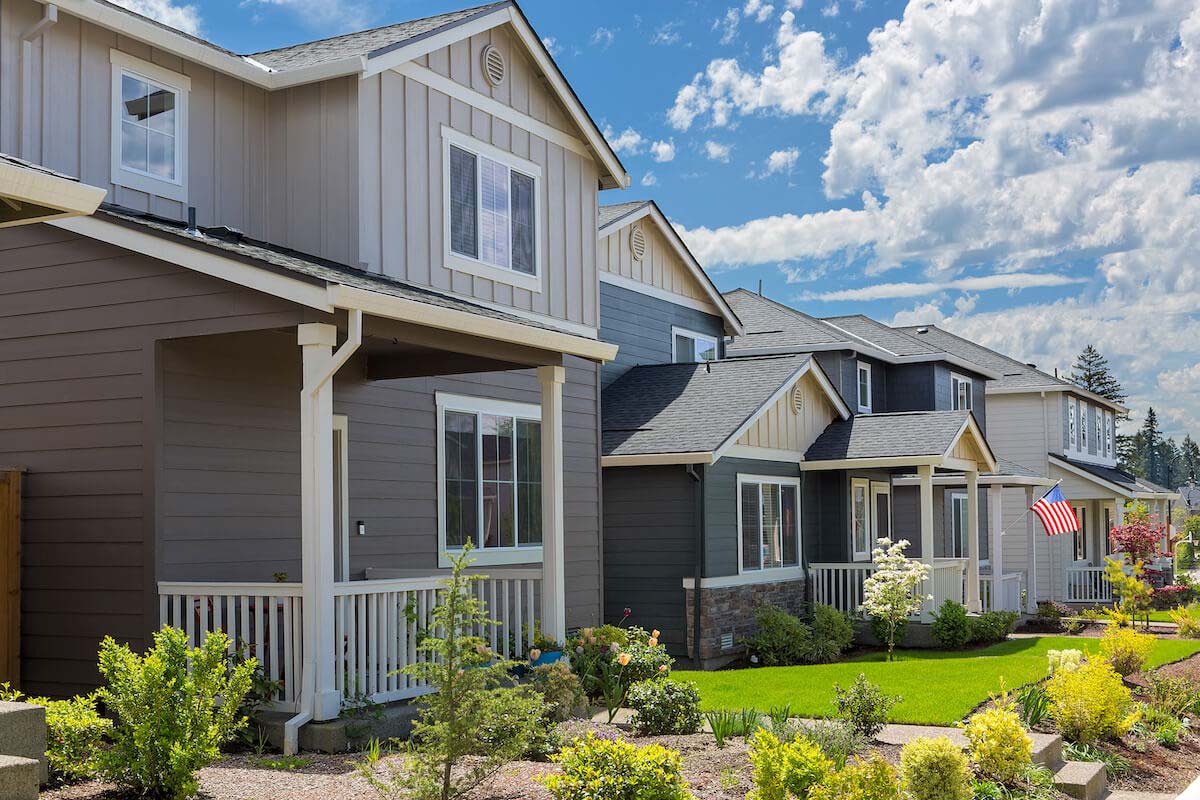 Hidden Glen is a neighborhood of 155 new construction homes built between 2016–2017. Most have three or four bedrooms, although one street has three-story, five-bedroom houses. Homes typically sell in the mid-$400s range. HOA fees are $85 per month, including front yard maintenance and access to a community park with a play structure.
The larger Hazel Dell neighborhood is often busy, but Hidden Glen is tucked away down a private road to a quieter, residential setting. The Hazel Dell community dates back to the 1870s and has a rich farming history. Because of this, homes in Hazel Dell are a mix of styles and ages, from 1990s condos to 1960s ramblers to older farmhouses on small acreage.
Nearby is the Luke Jensen Sports Park, a five-minute drive from Hidden Glen. This 20-acre sports park is home to the Salmon Creek Little League and Vancouver West Soccer Club and has multiple ball fields, batting cages, concessions, and a community room.
Hazel Dell is Vancouver's main shopping area along I-5 and Highway 99, from big-box stores to local shops and boutiques. Target and Kohl's anchor the Hazel Dell Towne Center. Closer to I-5, Hazel Dell Marketplace has Menchies, Go Health, MOD Pizza, Parkrose Hardware, Joint Chiropractic, and Twin Star.
Hidden Glen Amenities
Southern Girl Delights
C'est La Vie Café & Creperie
Brothers Cascadia Brewing
Hazel Dell Park
NW Escape Experience escape rooms
Sushi Mioga
Poke Qube
Grand Vue
Grand Vue is a pocket of 20 luxury new construction homes in the Felida neighborhood that started construction in 2022. These generously sized homes generally have five or six bedrooms, two- to three-car garages, and 3,200 to 4,300 square feet of living space. Prices typically start in the $900s, and HOA fees are $65–$70 per month. Since dues may vary depending on the individual property, be sure to ask your Vancouver real estate agent for further details.
Grand Vue homes feature craftsman, modern farmhouse, and contemporary architecture, to create a varied streetscape. Perched on a ridge above Vancouver Lake, one of the best lakes near Vancouver, Grand Vue has many homes with mountain views.
Felida is in the upper northwest corner of Vancouver. This primarily residential area is the site of many new housing developments because, until the mid-2010s, Felida was private farmland. Hazel Dell's extensive shopping options are only about 5 miles away.
Felida is known for its many parks and opportunities to enjoy the outdoors. Vancouver Lake's two-and-a-half miles of sandy shores and calm, shallow waters are ideal for kayakers, canoeing, dog-walking, and picnics. Felida Community Park has a children's play area with a rubberized play surface, benches, rock features, and playground equipment for children of all abilities.
Grand Vue Amenities
Felida annual 4th of July Children's Parade
Mt. Tabor Brewing
Felida Moorage for fishing boats & houseboats
Farrar's Bistro
Felida Park
Sorenson Park
Ramble Creek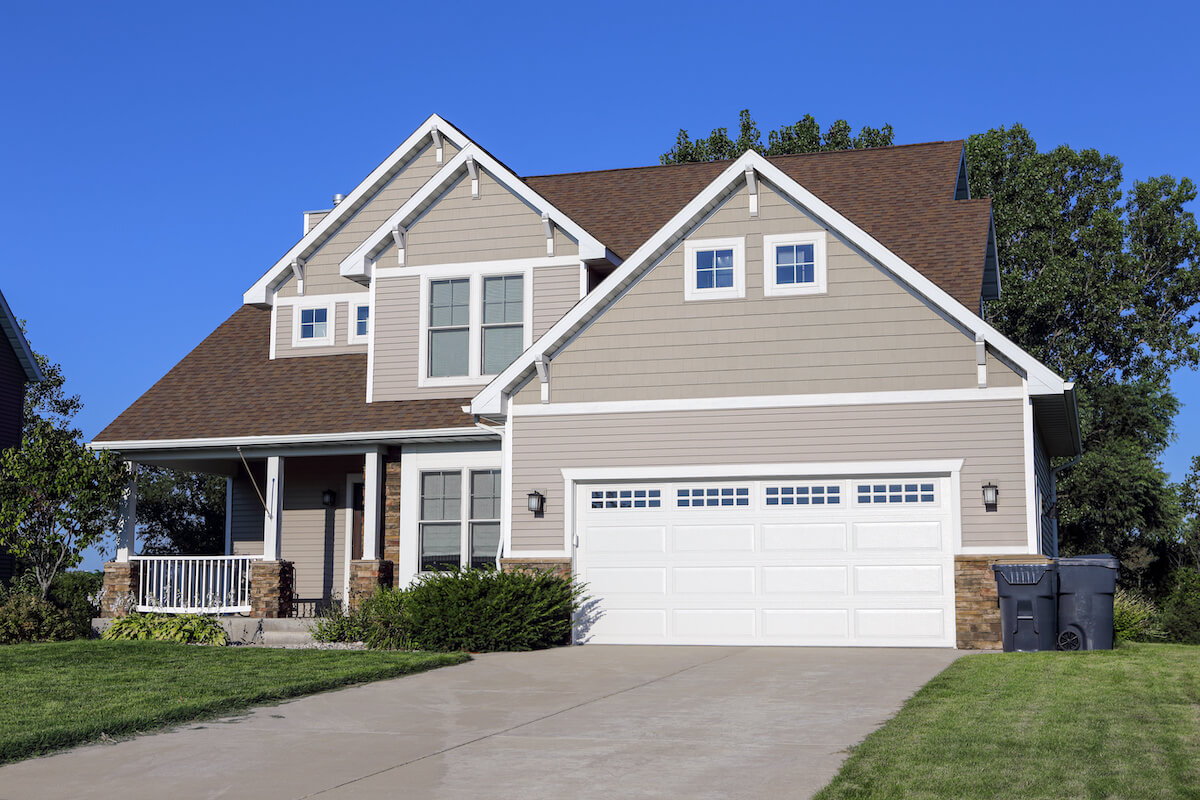 Ramble Creek is a small pocket of new construction homes in the Mount Vista area in north Vancouver. Between Ridgefield, Salmon Creek, and Battle Ground, Ramble Creek homes sit between berry farms, Christmas tree farms, and wetlands. Townhomes generally start in the $400s, and three- to four-bedroom single-family homes start in the $500s. HOA fees are only about $28 per month.
Mount Vista is also home to Washington State University's Vancouver campus. Its 351-acre campus offers nearly 40 fields of study and 11 graduate degree programs.
Five minutes from Ramble Creek is the Clark County Fairgrounds, home of the Clark County Fair held every August. Highlights include its concert series, rodeo, rides, and animal exhibits and competitions. Apart from the fair, the Clark County Fairgrounds Event Center hosts year-round trade shows, equestrian events, dog shows, and sporting events.
Entertainment lovers will also appreciate the seven-minute drive to one of Vancouver's most unique seasonal venues: RV Inn Style Resorts Amphitheater. Every summer, the amphitheater brings the biggest names in music to the fields near Mount Vista. The amphitheater accommodates nearly 8,000 covered seats and 10,000 more on the lawn and offers concessions from local restaurants and craft brewers.
Ramble Creek's convenient location, five minutes from I-5, makes it easy to access amenities throughout Vancouver.
Ramble Creek Amenities
Vista Meadows Neighborhood Park
Cougar Trails around WSU Vancouver
Don & Jo's Drive-In
Dough Boys Pizza
I Am Thai Eatery
Quail Park
The Quail Park neighborhood in the Salmon Creek area of north Vancouver is desirable for its easy interstate access, close proximity to Vancouver's newest hospital, and plenty of dining and shopping options.
Quail Park is a development of 161 homes off NE Tenney Road built in the 1990s. Quail Park homes average three bedrooms and around 2,000 square feet of living space, with most homes listing in the mid-$300s to the $500s. HOA fees are very affordable at a mere $10 per month.
Since Quail Park is an established neighborhood, it has mature landscaping throughout. Homes are predominately ramblers and two-story single-family homes on quiet cul-de-sacs with plenty of parking.
Shopping is very convenient for Quail Park homes. Across NE Tenney Road is a shopping complex anchored by Fred Meyer Grocers, as well as restaurants, banks, veterinary services, fitness services, and the Three Creeks Community Library.
Outdoor lovers who live in Quail Park will enjoy the nearby Salmon Creek Greenway Trail, three miles of paved trails that wind around restored wetlands frequented by herons and ducks. At the end of the route is Klineline Pond, perfect for rainbow and brown trout fishing.
Quail Park Amenities
Bruchi's Subs & Cheesesteaks
Los Tacos Locos
Kitchen Table Café
H.B. Fuller Company Park
Pine Crest Golf Course
Find the Lowest HOA Fees in Vancouver
Vancouver is a "big little city" with convenient amenities dotted by parks and green spaces. Its convenient location near a major international airport and its eye toward innovation, expansion, and growth make it attractive to employers and residents alike.