Vancouver Economy: Major Industries & Economic Outlook in Vancouver WA [2023]
Posted by Alicia Smith on Thursday, March 16, 2023 at 1:07:20 PM
By Alicia Smith / March 16, 2023
Comment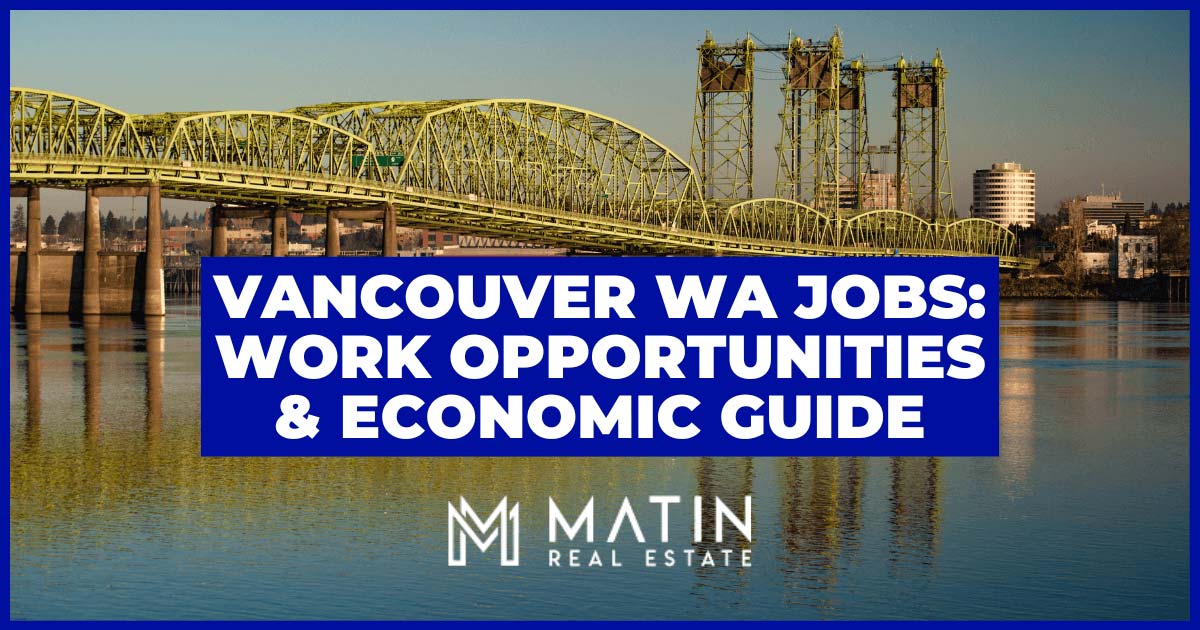 Vancouver, Washington, is a beautiful suburb of Portland, Oregon, which sits right across the Columbia River. With a population of 191,000 residents, the city of Vancouver is the fourth largest city in Washington State. The greater Portland metro area in which it's included is actually the 25th largest in the United States, and the third largest metro in the Pacific Northwest—all of which signifies an ample economy with opportunities for career growth. Looking for a job in Vancouver, WA? This guide should help you find a good place to start.
Top Employers in Vancouver WA
Vancouver, Washington, is the nexus of Clark County, the 5th largest county in the state with 500,000 residents. It stands to reason that it has its share of big companies to work for. The largest employers in the area are PeaceHealth (4,400 employees), Vancouver and Evergreen Public School Districts (5,900 employees), Vancouver Clinic (1,526), and the ilani Casino Resort (1,500). Professionals in the healthcare field, education, and hospitality management will find no shortage of opportunities directly in Clark County.
Other major Vancouver employers include the Bonneville Power Administration, the City of Vancouver, Kaiser Permanente, Heward Packett, and Clark College, all of which employ about 1,000 people. Professionals with experience in public works, government, technology, and higher education will find ample job opportunities right in the neighborhood.
There are also a significant number of boutique firms in various industries, as well as large corporations that have a small footprint in Vancouver. These employers cover a diverse set of industries, and some of them have been rated among the 20 best employers in Oregon and SW Washington by Oregon's largest newspaper, The Oregonian. Firms earning this accolade in Vancouver include ZoomInfo in information technology, Fisher Investments in financial services, and Dick Hannah Dealerships in automobile sales.
This somewhat mirrors the purview of the largest employers in the Portland metropolitan area, which is also of interest to commuting residents of Vancouver. The largest employers in the area are Intel (22,000 employees), Providence Health & Services (21,000), Oregon Health & Science University (18,000), and Nike (14,000), the last of which is headquartered in the nearby city of Beaverton. Other big employers include many of the aforementioned names—U.S. Bank, Wells Fargo, Legacy Health, and Kaiser Permanente.
Additional Large Companies in Vancouver WA
U.S. Bank
Costco
Wells Fargo
Walmart
Fred Meyer
Columbia Credit Union
Providence Health & Services
Legacy Health
Is Vancouver WA a Good Place to Start a Business?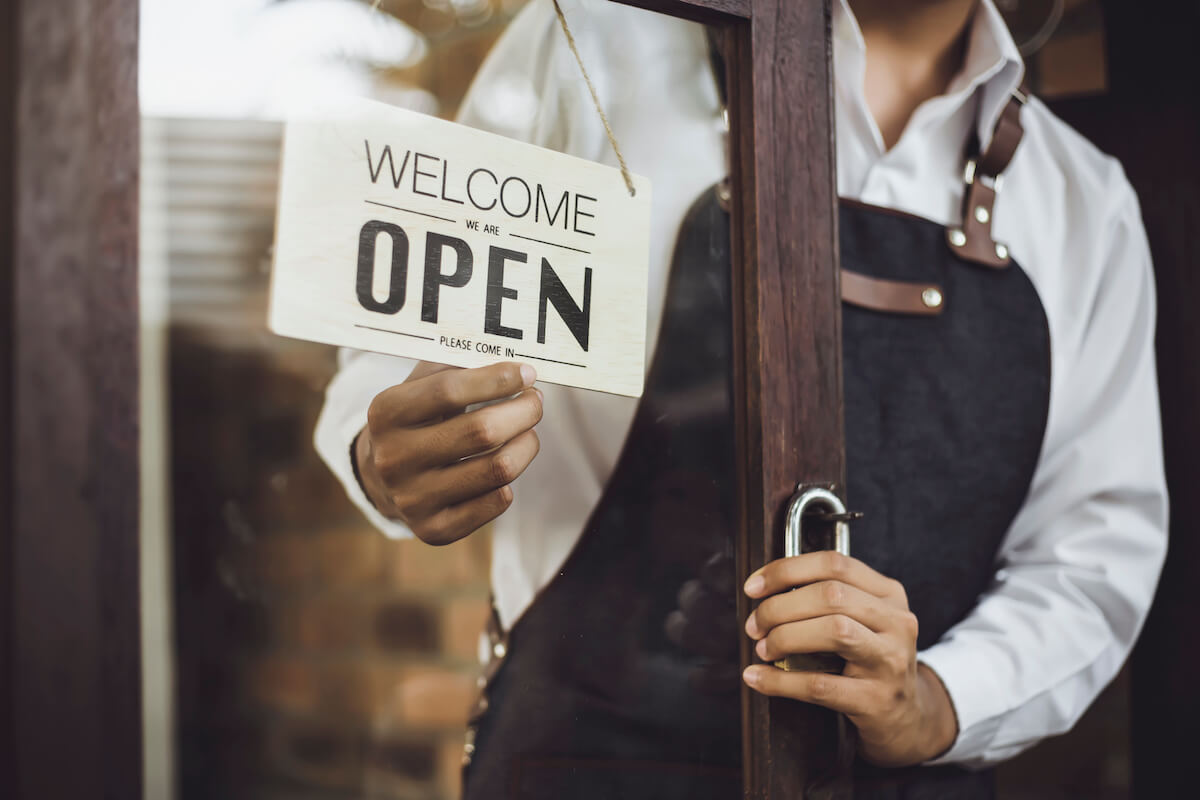 This is an interesting question over which much ink has been spilled in the entrepreneurial community. One fueling factor in the debate is that Washington State has no income tax, while Oregon has no sales tax. From that angle, brick-and-mortar venues might see more business across the river in Portland, but retail real estate is more expensive.
One solution that many entrepreneurs have explored is the food truck business. Portland's city laws for food trucks are particularly conducive to this business model, in fact. Multnomah County, in which Portland sits, has over a thousand mobile food businesses, which often leads it to be ranked as the best city in America for food trucks in terms of quality of service, food culture, and walkability. Speak to an accountant, of course, but basing an LLC in Vancouver and operating it in nearby Portland may be able to help you get the best of both worlds, in terms of tax purposes.
Of course, operating a food truck is not the only type of business an entrepreneur could pursue, even if mobile food culture is one of the traits that Portland metro is most acclaimed for. Vancouver is part of a greater region known as the Silicon Forest, which is known as an incubator for tech startups, much like its valley cousin in California. The Portland-Vancouver metro area in recent years has jumped higher in the rankings for tech growth, signifying a large pool of quality talent with which to build a tech startup.
Whatever industry your business idea falls into, the Vancouver Chamber of Commerce is interested in helping incubate the local economy and has helped over 200 businesses get started through the GVC Business Pod. It's noteworthy that small businesses actually power about 95% of the local economy, which is an encouraging statistic for entrepreneurs.
Vancouver WA Economy Facts and Figures
The Vancouver job market has been growing at a rate of 1% over the last few years, but is expected to accelerate to 39% over the next decade, which is higher than the projected national average of 34%.
The median household income in Vancouver is around $67,500, which is right about the national average. Commuting to Portland can result in even higher salaries, and paired with Vancouver's lack of income tax, the cost of living in Vancouver is even more affordable.
The median home listing is typically in the low $500s, whereas homes for sale in Portland are more expensive on average, with a median listing in the mid-$500s. Vancouver luxury homes can list in the multi-millions but are typically closer to the $800s, while starter homes in Vancouver generally list in the $300s.
The combination of these home prices, median income, and explosive job market growth bodes well for the Vancouver economy. The fact that Washington State has no income tax makes the economy and job market even more alluring to professionals and business owners. Vancouver, Washington, was actually rated one of the top 100 places to live in America by the real estate publication Livability, which placed Vancouver at #56 in the entire nation.
Their placement of Vancouver was motivated in part by its vibrant small business culture, its general employment market, and its overall economy. Other factors boosting its livability rating included its easy access to parks and greenspaces, historic and charming downtown, and proximity to storied universities like Lewis & Clark, which may arguably be a factor in fueling the local economy with recent graduates turned young professionals.
Vancouver WA Industries
As mentioned, small businesses comprise about 95% of the local economy within Vancouver. The largest employers in the area are typically in healthcare, education, hospitality, tech, and financial services. As Vancouver is the governing hub and most populated city in Clark County, it's easy to see why healthcare and banking are in-demand industries and local sources of employment—medical services and financial services are an indispensable part of life and the consumer economy. Education is another significant industry in the area, from K-12 public education to private education of nationally acclaimed colleges in the area.
But remember that the overwhelming majority of the economy is powered by small businesses, and there are dozens of other large national and regional companies with a footprint in Vancouver. The end result of this statistic is that when viewing industries as a whole, and not just by the size of individual employers, a somewhat different list emerges of the largest industries in Vancouver, WA.
Healthcare is still the largest employer, with 12,500 employees keeping residents happy and well. Retail trade employs about 10,000, and manufacturing employs about 9,200. In terms of the best-paying industries, utility company salaries claim the prize, hovering at about $75,000 on average. The significant amount of individuals employed in retail trade is likely due to the significant portion of small businesses in the local Vancouver economy. And the sizable amount of individuals employed in manufacturing ties into the history of the greater Portland area.
The Pacific Northwest and its expansive forests and numerous rivers have always been a manufacturing nexus shortly after the first settlers arrived in Conestoga wagons. While lumber and paper mills may no longer comprise significant chunks of this industry, the manufacturing of tech hardware—for instance, HP, Intel, and Vancouver local Logitech—has become the next chapter in that story.
Top Industries in Vancouver WA
Healthcare
Education
Hospitality
Tech
Financial Services
Retail
Manufacturing
Vancouver: a Thriving Alternative to Portland
Portland, Oregon, takes the spotlight when it comes to assessing places to live in Oregon. But right across the Columbia in Washington state is a beautiful city with no sales tax, a thriving economy, and housing that is more affordable than many of the suburbs around Portland proper. Additionally, it's a short drive away from some of the most incredible natural scenery west of the Rockies and the cultural allures of Portland proper. Even right in the city limits, there's a very walkable downtown of charming historic buildings, pleasantly saturated with restaurants and small businesses—in addition to an ever-expanding waterfront district of shops, eateries, and hotels. Overall, moving to Vancouver may be one of the best decisions you make.