Cost of Living in Vancouver WA: Is it Expensive to Live in Vancouver?
Posted by Alicia Smith on Friday, October 7, 2022 at 9:30 AM
By Alicia Smith / October 7, 2022
Comment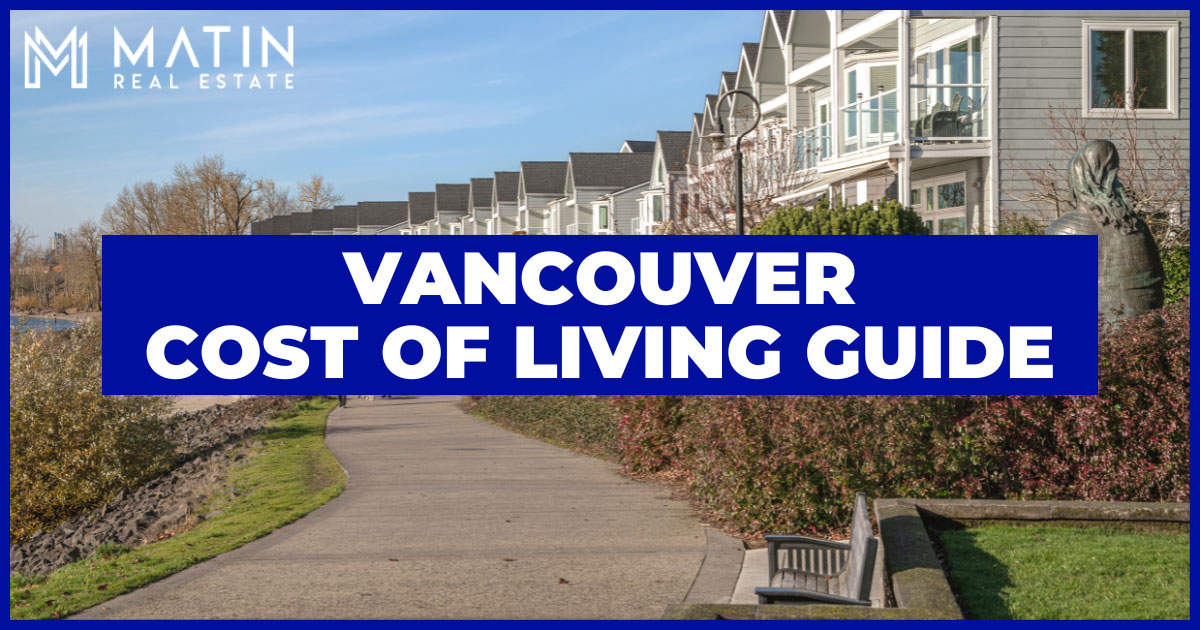 How Much Does it Cost to Live in Vancouver?
Waterfront views, stunning parks, amazing coffee, and ample greenery. These are just some of the amazing perks located near homes in Vancouver. Not to be confused with Vancouver, British Columbia, Vancouver is the fourth largest city in Washington, with just over 196,000 residents. Are you thinking about moving to Vancouver? If so, it's essential to evaluate the cost of living indicators before packing up.
Located just across the Columbia River from Portland, Vancouver offers the same Pacific Northwest charm with a lower cost of living. With more affordable housing, lower utility costs, and no state income tax, prospective homebuyers have a lot to look forward to regarding the cost of living in Vancouver.
Housing Costs in Vancouver
More and more prospective residents have taken notice of Vancouver, making it as popular as the best Portland suburbs. As such, the cost of living in Vancouver is 14.3% above the national average. Yet, it is more affordable than Washington's state average (18.7% above the national average) and the city of Portland (32.4% above the national average). Because of the area's desirability, one of the most significant expenses associated with living in Vancouver is housing costs, which are 37.2% above the national average.
Median Home Prices
As one of the fastest-growing cities in Washington, Vancouver has recently experienced a boom in its local real estate market. While it is not as competitive of a real estate market as the Seattle area or nearby Portland, Vancouver real estate agents report that Vancouver home prices are steadily increasing each year due to its growing popularity. As a medium-sized city, Vancouver has various home styles for prospective buyers, including condos for sale, townhouses, and single-family homes. Some popular home styles are northwestern architecture, one-story, two-story, and bungalow. Most homes cost between $500,000 and $2 million, although some Vancouver luxury homes cost upwards of $5 million.
Median Rent
In most areas throughout the country, there is a significant division between the number of owner-occupied homes and rental homes in U.S. cities. Vancouver is one of the few cities in the U.S where that number is nearly even, with 52% of homes being owner-occupied and 48% of homes being rental properties.
Vancouver has had increased interest in rental properties in recent years, primarily due to people relocating to the area and Portland residents seeking more affordable options. Vancouver residents can rent apartments, condos, townhouses, multi-family properties, or single-family homes. Vancouver's rent prices range from $700 to over $2,000 a month, with an average rental price of $1,500 per month for a one-bedroom apartment.
Utilities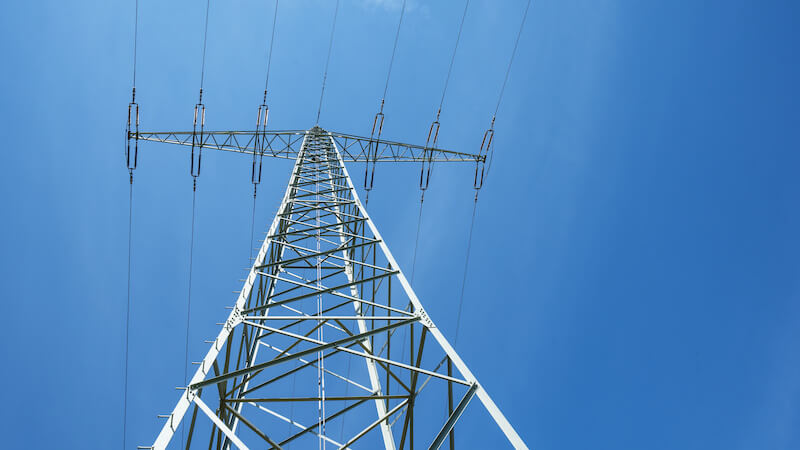 Utility costs are a critical inclusion when making a budget for living expenses. Water, electricity, gas, and internet fees can add up quickly. Fortunately, many residents see significant savings in their utility bills when moving to Vancouver. The city has some of the lowest utility bills of any major city in the U.S., with residents paying 25.5% less on their utility bills than the national average.
Exactly how much residents pay depends on the size of their homes and whether they rent or own. For those who rent their homes, some utilities like water and heating are included in the cost of rent. Electricity and the Internet are often separate expenses.
On average, Vancouver residents pay $162.77 per month in energy bills and $179.11 in phone bills. Residents typically pay around $95.18 monthly for water, sewer, and stormwater, along with their utility taxes.
Vancouver Food Costs
The cost of food in Vancouver varies greatly and is one of the few expenses residents have some control over. Whether a resident prefers to eat out or prepare meals at home, Vancouver offers numerous food options, including grocery stores and restaurants.
Groceries
Some of Vancouver's most popular grocery stores are Trader Joe's, Safeway, Walmart, Grocery Outlet, and other specialty grocery stores, such as New Seasons Market. The cost of groceries in Vancouver is slightly above the national average, with an average of $460 per month per person. Residents can also travel to Oregon to shop without sales tax.
Restaurants
Whether it's casual dining at a cafe or upscale dining along the waterfront, many people want to know how much it costs to dine out in Vancouver. On average, it costs around $74 for two people to dine out at a moderately priced restaurant in Vancouver, considering the price of drinks and an entree. Casual dining is considerably cheaper, at around $15 per plate.
Transportation Costs in Vancouver
For those considering moving to Vancouver, one of the biggest draws to the area for many is its proximity to nearby Portland. For those who work across the Columbia River, many Vancouver residents rely on transportation to and from Downtown Portland, whether using their personal vehicles or public transportation.
Compared to other areas of the country, the Pacific Northwest is one of the more expensive areas for transportation. Vancouver residents spend nearly 25% more on transportation than the national average. Gas in Vancouver, on average, costs more than $4 per gallon. Other expenses associated with car ownership in Vancouver include vehicle insurance and maintenance, and parking passes in Downtown Portland, if applicable.
For those who rely on public transportation or shared transportation, those costs look a bit different. For those who take a bus, C-TRAN bus fares cost around $1.00 per ride in Vancouver and $2.50 per ride to Portland. Residents also have the option to purchase bus passes. Rideshare services, such as Uber or Lyft, are also available for their transportation needs.
Vancouver Healthcare Costs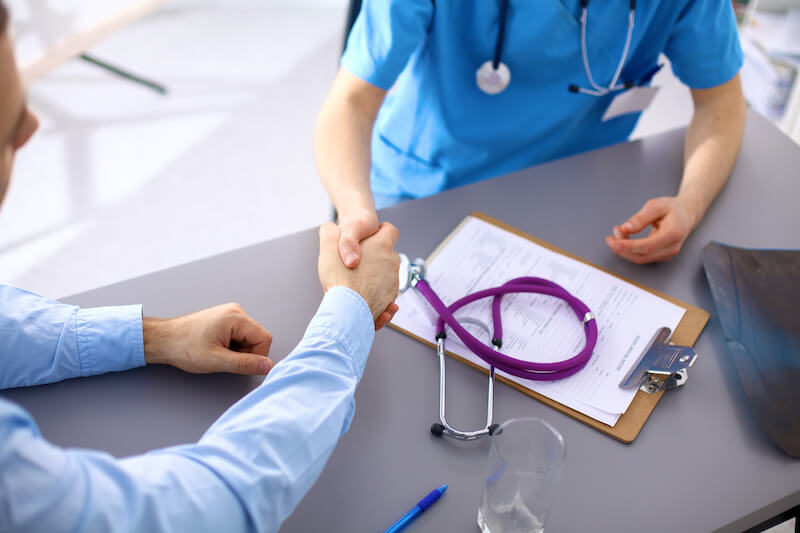 Vancouver offers plenty of affordable healthcare options; residents pay 11.4% less for healthcare than the national average. On average, Vancouver residents pay around $128.00 at a general health practitioner, $110.00 at the dentist, and $118.00 at the optometrist. For those with with pets, an average vet visit costs around $58 in Vancouver.
Child Care Costs in Vancouver
With parents often spending hundreds of dollars per month on nannies or daycare services, child care is one of the most significant expenses for many homes.
Hiring a nanny can be a convenient solution but tends to be more expensive. On average, Vancouver nannies earn at least $16.00 per hour for their services, with more experienced nannies charging more per hour. There are also many advantages to hiring a nanny, especially if you are a family with multiple children under the age of 4, work beyond the typical 9-5 schedule, have a higher budget for child care, or want more individualized attention for your children.
Another popular option for Vancouver parents is daycare. Vancouver has numerous daycare providers, including Orchards Kindercare, Fisher's Landing Kindercare, and Cascade Park Kindercare. On average, parents spend $836 per month per child on daycare.
Vancouver Entertainment Costs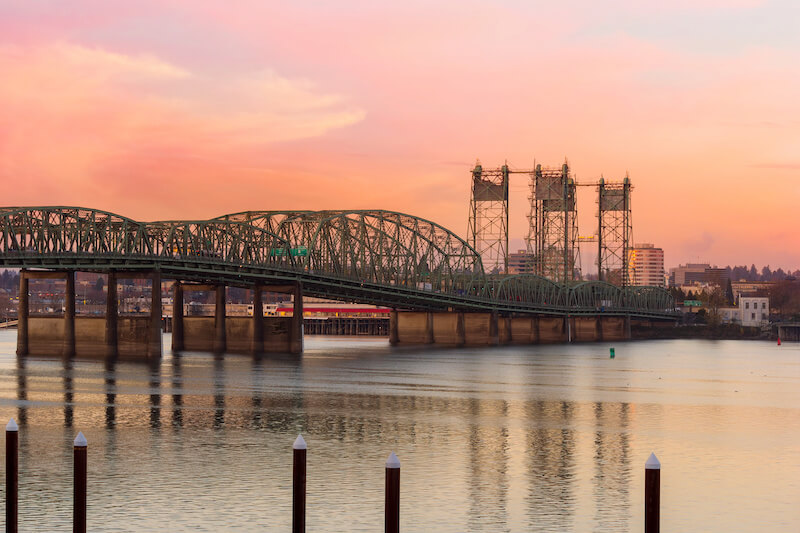 Beyond the cost of day-to-day living, many residents like to budget for another substantial cost: entertainment. Budgeting for entertainment is an investment in a person's well-being, and Vancouver has many different entertainment options—many local activities are even free. For those who enjoy being part of the great outdoors, Vancouver has many parks and recreational areas, including Waterfront Park, Esther Short Park, and Waterfront Renaissance Trail. All of these parks are free. Vancouver also hosts plenty of local events and festivals throughout the year.
For those seeking more thrilling activities, Vancouver has Sky Zone, an indoor trampoline park that's fun for kids and adults of all ages. Guests can purchase day passes or memberships, depending on how often they go. The price for daily admission is just under $30 per person and $23 for children under 4 for all-day passes. For those who don't mind traveling for entertainment, nearby Portland also has plenty of activities, from world-class museums to numerous microbreweries and restaurants. Vancouver is also just a short distance from Mt. Hood, the Seattle Metropolitan Area, and other popular destinations in the Pacific Northwest.
Salary in Vancouver
The Vancouver economy is a big draw for many people who decide to move here. Whether working in Vancouver or nearby Portland, the Portland Metropolitan Area supports gainful employment opportunities for various industries. Vancouver has a projected future job growth rate of around 38.77% within the next ten years, which is higher than the national average.
Residents living in Vancouver work in various industries, including healthcare, education, manufacturing, and professional services. Many residents also work in nearby Portland or remotely for companies based in other cities, such as Seattle, San Francisco, or New York City.
The median salary is $61,714 per household, which is higher than the national average. Individuals who work in Portland also have high earnings, with a median salary of $73,160 per household. While these are the median yearly salaries for Vancouver residents, many residents have higher household incomes, primarily if they work in higher-earning positions in business, medicine, education, and technology. There's no state income tax in Washinton, meaning Vancouver residents keep more of their paychecks.
Budget For a Great Life in Vancouver, Washington
From real estate prices to the cost of utilities and other household expenses, there are many factors prospective residents take into consideration before relocating to a new area. While the cost of living in Vancouver is higher than the national average, many residents see significant savings in many areas, including healthcare and utilities. Even the cost of housing, while more expensive than the national average, is more affordable than nearby cities, such as Portland and Seattle. Visit the best neighborhoods in Vancouver today and see if it's the right city for your new home.