5 Reasons to Love Living in Lake Oswego's Waluga Neighborhood
Posted by Alicia Smith on Thursday, January 19, 2023 at 7:00 AM
By Alicia Smith / January 19, 2023
Comment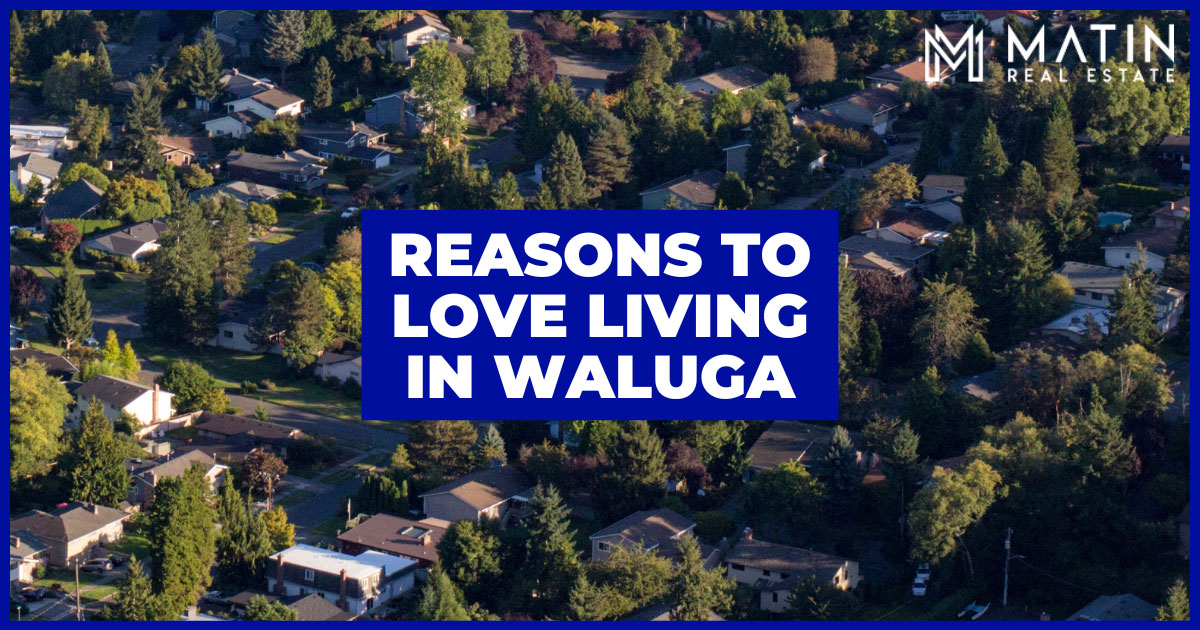 Lake Oswego's Waluga neighborhood is the perfect community for anyone seeking a calm, suburban lifestyle with urban amenities close at hand. This prime location offers homebuyers nearby parks, stunning new properties, and a small-town vibe.
Waluga is at the crossroads of two major streets: Kruse Way (which runs west-east connecting to I-5) and Boones Ferry Road (which runs north-south, connecting to I-5 and the city of Portland). While these borders efficiently link Waluga to the rest of Lake Oswego and the greater Portland area, they also provide desirable dining and shopping opportunities close to home.
Most of Waluga contains parks and residences, making it a quiet, residential community on the edge of a vibrant and active commercial district. Let's explore more reasons why residents love living in Lake Oswego's Waluga neighborhood.
Walkable & Bikeable Neighborhood
Waluga residents and visitors enjoy the paved trails surrounding West Waluga Park. The well-maintained paved walkway is about a quarter mile from start to finish and circles around a large grassy area and a dog park. Across Waluga Drive, in East Waluga Park, are unpaved nature trails that weave through the park's forest of towering Douglas Firs.
Also at Waluga Park is the Quarry Bike Skills Park, a newer addition to Lake Oswego. It features three progressive dirt jump lines and a skills trail with wooden features strung together by plenty of berms and rollers.
Lake Oswego's proximity to outdoor possibilities is a big reason people move here. It's also why voters approved a bond measure in 1990 to create the Pathways, a recreational loop system of trails throughout the city. Pathways enable residents to safely walk, roll, or ride while enjoying the scenic beauty of Lake Oswego on the many miles of tree-lined, interconnected, paved paths. Each loop connects neighborhoods with schools, parks, and commercial centers. Trailheads in the Waluga neighborhood give access to several Pathways, including the 1.6-mile Quarry Carman Loop and the five-mile Country Club Loop.
Other parks in Lake Oswego are easily within walking distance of the Waluga neighborhood. Less than a mile away is the waterfront Lake Grove Swim Park, and you can walk to Iron Mountain Park in under two miles.
Waluga Parks & Dog Park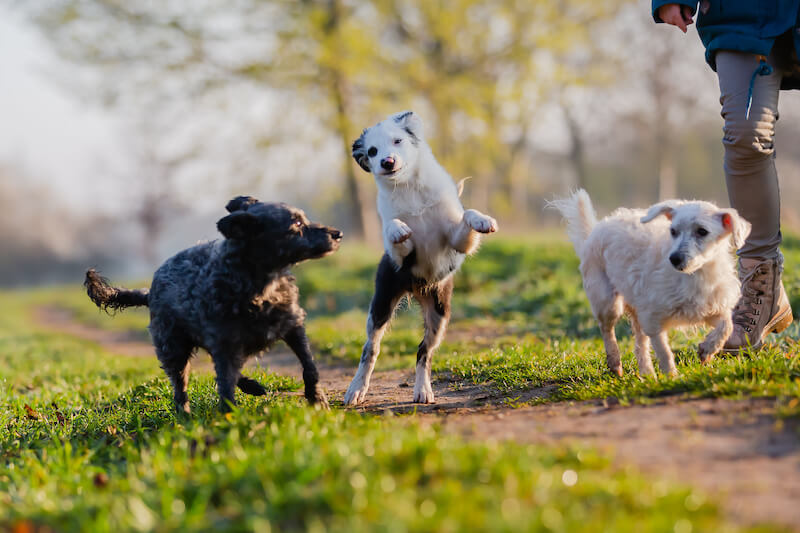 About 10 percent of the Waluga neighborhood is parkland. At a whopping 53 acres, the largest park is Waluga Park, which divides east to west along Waluga Drive into two separate parks.
East Waluga Park has baseball diamonds, picnic areas, a play area, and the Quarry Bike Skills Park, featuring a short single-track with berms and jumps. The playground has multiple climbing structures, slides, and swings. Enjoy a summer cookout with three barbecues, tables, and a picnic shelter in the picnic area.
Some amenities at West Waluga Park include:
A paved walking path
Nature trails,
A fenced dog park
A pirate-themed playground ideal for younger children
A stone-and-wood-covered picnic shelter
Fit Spot adult exercise equipment
Two bathrooms
The dog park is one of four in the city of Lake Oswego. Let Fido loose in West Waluga Park's fenced off-leash area, secured with double-gated entries. This dog park is open from March 15 through September 15.
New Construction Homes
The newest properties in Waluga are in Waluga Park Estates,a section featuring new construction homes that broke ground in 2022. Nestled between the mature forest of Waluga Park and Waluga's commercial zones, Waluga Park Estates' spacious, luxurious residences, with four to five bedrooms and at least 4,000 square feet, are just two blocks from Lake Grove Elementary. These Lake Oswego new construction homes start at $2.2 million.
Fifteen new construction homes built since 2020 have sold in the Waluga neighborhood, ranging from the low-$900s to over $2.2 million. Waluga real estate often features luxury amenities, spacious floor plans, and generous lot sizes, some up to half an acre.
The Waluga Neighborhood Association is well-established and determined to keep the residential feel of the community intact. The association also partners with Friends of Waluga Park on restoration projects, like planting native species and removing invasive plants.
Great Local Restaurants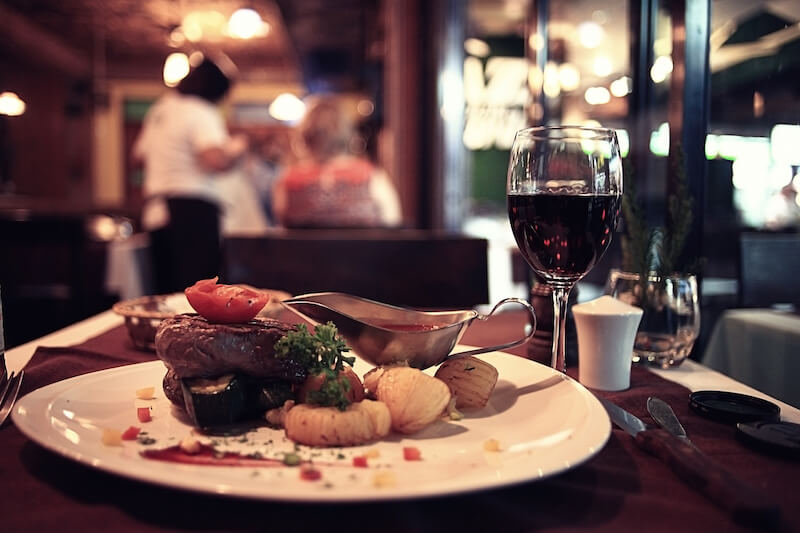 The heart of Waluga is its parks and homes, but impressive dining options surround it.
The Mercato Grove retail space brought outposts of Portland's dining scene to Waluga, like Lardo's indulgent sandwiches and Oven & Shaker's wood-fired pizza and Italian street food combined with a cocktail bar.
Waluga shares the Lake Grove Village Center with the neighboring Lake Grove area, which has a busy restaurant scene. This neighborhood shopping center has various locally owned dining options and medical, grocery, and service stores. Local dining standouts include Jefe, whose upscale setting belies its Mexican comfort-food menu and craft cocktails. La Provence deliciously balances its roles as boulangerie for brunch, patisserie for an afternoon treat, and a cozy bistro in the evening. Babica Hen Café is one of Lake Oswego's best stops for breakfast, with house-made baked goods, sausages, and comforting classics.
Kruse Village in north Waluga has Tavern on Kruse, an upscale new American spot; local coffee spot Ava Roasteria; and chains Crumbl Cookies, Nekter Juice Bar, and Freshii. Sushi lovers should scout Momo Sushi and Grill for fresh sushi and Japanese street food.
Waluga Schools
Lake Oswego schools are part of the Lake Oswego School District. Waluga students have access to the Elementary Orchestra and Strings program, Lake Grove Swim Park, and the Lake Oswego Art Literacy program. Lake Oswego's Community School program offers classes and sports to youth and adults, including tutoring, chess, STEM activities, and sports like water polo.
The local school for Waluga residents with younger children is Lake Grove Elementary. Lake Grove's active parent-teacher association sponsors student enrichment programs such as art literacy, run club, book exchanges, field trips, and Battle of the Books.
Waluga residents are also zoned for Lake Oswego Junior High and Lake Oswego High School. Lake Oswego Junior High has 18 clubs, school-sponsored academic competitions, performing arts (band, orchestra, choir, and drama), and seasonal athletics. Lake Oswego High School's arts programs—drama, band, orchestra, and choir—are robust, as are its athletics programs.
Waluga: Luxury Living Close to Urban Conveniences
The Waluga neighborhood delivers the best of suburban living. Tranquil residences are nestled amongst lush, tree-filled greenspaces within a few minutes of Lake Oswego's best restaurants and shops. Spacious Lake Oswego luxury homes for sale dotted throughout Waluga can make your dream property a reality.
As a suburb of Portland, Lake Oswego's well-connected Waluga neighborhood is a great place to live if you plan on working in the city. Its walkable, bikeable paths and well-maintained parks make Waluga perfect for enjoying Lake Oswego's natural beauty and accessible outdoors. Everything you need is close at hand in the Waluga neighborhood, making it an outstanding place to call home.
If you're interested in living in Lake Oswego, Oregon, contact Matin Real Estate at (503) 622-9601 to get in touch with a local real estate agent and find the ideal Lake Oswego home for you today.