Why Sellers Should Hire a Real Estate Agent Instead of DIY Selling
Posted by Jordan Matin on Wednesday, September 1, 2021 at 6:10 AM
By Jordan Matin / September 1, 2021
Comment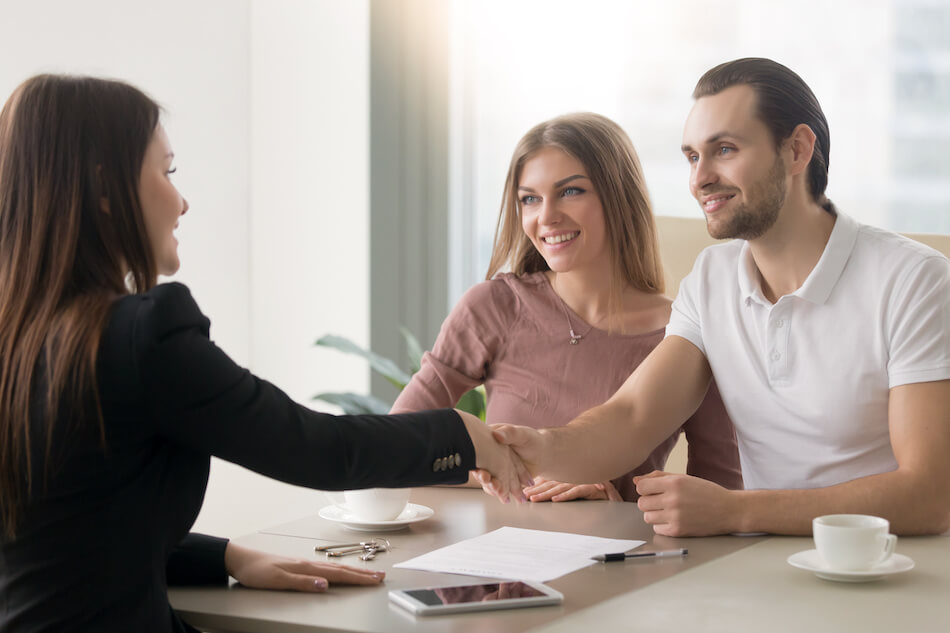 Home sellers sometimes think they can save money by selling their homes without a real estate agent. While it's certainly possible, many sellers find in the long run it actually ends up costing them more than the commission would have cost. Here are five reasons sellers should look to hire a real estate agent before putting their home on the market.
For informational purposes only. Always consult with a licensed real estate professional before proceeding with any real estate transaction.
1. Agents Offer the Benefits of an MLS Listing
Real estate agents have access to the MLS (multiple listing service), which is a database populated with houses for sale. While sellers can certainly advertise in multiple online and offline spaces, they aren't going to get the widespread visibility they want in order to get the best price for their property. Eager buyers will have immediate access to a home once it's on the MLS through the seller's agents. An MLS offers the best exposure a seller can want and lists everything buyers want to know. It's a win-win system for everyone involved.
2. Agents Understand the Market and Marketing
Homes priced too high will languish on the market, and homes priced too low will net the seller far less money than they should get, leaving money on the proverbial table. Experienced real estate agents understand the local market, along with its ebbs and flows. With intimate knowledge of the industry and local market demands, they can help price a home appropriately. Bottom line, they know how to get their clients top dollar for their properties.
In addition, no one knows how to market a house better than a good real estate agent. Without good marketing, sellers aren't going to attract the buyers they want. Aside from promoting homes online and offline, agents can advise their clients of good sales techniques. This can range from learning what areas need tidying up or repair work to whether the house should get professional staging.
Agents are well-connected and usually have a pool of ready buyers. Sure, sellers can put an ad on Craigslist or place a sign in the front yard, but that's not going to grab a lot of attention. A real estate agent has the ability to cross-reference sellers with buyers, essentially playing matchmaker. By matching up homes with the attributes and features certain buyers want, sellers benefit from faster and easier sales.
3. Agents Have a Discerning Eye
People often live in their homes for years, often decades, before they decide to sell. They have a history of memories in the home. When selling a home, this can work against a seller because they have a strong emotional connection to the house and often lack the objective eye a salesperson needs. People typically learn how to work around problems in the home or may not notice them because they see them every day. A skilled real estate agent can look at a home's details with objectivity and, with their trained eyes, pick out problem areas immediately. Agents use their perceptiveness to help sellers prepare their homes to sell quickly and for a good price.
4. An Agent Eliminates Stress
Selling a home involves a lot of work, even more so going the DIY route. Aside from advertising and marketing, if a seller is lucky enough to find a good buyer on their own, they are only partway there. There are price negotiations, concessions for repairs or closing costs, and then there is the closing process itself. Stress is often involved, especially if simultaneously trying to purchase a house. Agents take on the hard tasks to ensure a smooth sale, giving sellers the ability to focus on packing and getting ready for the next chapter of their lives.
5. Agents Give Access to a Network of Professionals
Real estate agents have a whole network of professionals. Sellers needing referrals for inspectors, contractors, repair companies, title companies, and attorneys can simply ask their agent. Most agents know reputable and trustworthy contacts their clients can turn to for help.
Selling a home is a lot of work with many details to manage. While agents do get a commission for their efforts, sellers can rest assured they'll have a seamless experience and get the best possible price for their property.
For informational purposes only. Always consult with a licensed real estate professional before proceeding with any real estate transaction.