How to Spend a Day in Downtown Vancouver, WA: Fun Things to Do
Posted by Alicia Smith on Thursday, June 22, 2023 at 8:00 AM
By Alicia Smith / June 22, 2023
Comment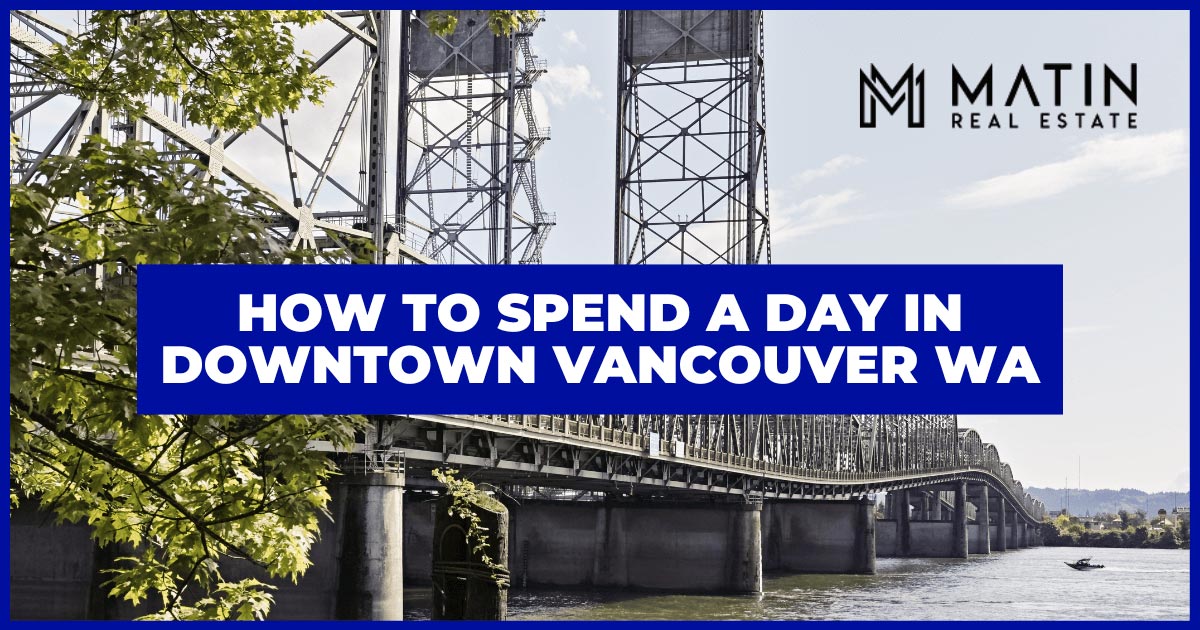 Welcome to downtown Vancouver, Washington, where urban charm meets natural beauty. Nestled along the stunning Columbia River, this vibrant city offers a plethora of activities, sights, and flavors to indulge in. From exploring the rich history and architecture to immersing yourself in the thriving arts and culinary scene, there's something for everyone here. So grab your walking shoes and discover the hidden gems and must-visit attractions that make downtown Vancouver a destination worth exploring.
Grab Breakfast At A Café
They say the best days start with a good meal. Luckily, the city of Vancouver has a variety of unique and exciting spots to appease almost any appetite, with a few standouts that draw visitors from all over.
The River Maiden café is a standout, with an in-house matcha creation called a Boba Fett to accompany their one-of-a-kind biscuit/scone known as the Falkor's biscuit.
At Cecilia, the delectable Tres Leches French Toast or Smoked Steelhead Hash, featuring freshly caught Steelhead Trout, brings patrons from both sides of the river.
A recent addition to Vancouver is 13 Coins, an Italian/American food joint, newly expanded from its original home in Seattle. From brunch classics like eggs Benedict and chicken and waffles to exciting specialty plates like Italian sausage frittata, 13 Coins is a new can't-miss Vancouver experience.
Kafiex Roasters Gastro Café makes it their business to be a one-stop shop for specialty coffee, with a menu of blends from Colombia, Mexico, Guatemala, and Ethiopia. Kafiex also serves plant-based breakfast items and international brunch. Patrons enjoy the views along the Columbia River.
Hit The Beach
Dreaming of a classic Pacific Northwestern beach day? Wintler Community Park has one of the best beaches in Vancouver, WA.
Wintler Community Park covers 12.5 acres and is the only city park in Vancouver that provides public water access to the Columbia River. The park has a sandy beach area perfect for swimming and gets regular traffic during the warmer months, so locals know to get there early for good parking. Watercraft and swimming are welcome, as well as leashed pets.
Along with beautiful views of Mount Hood and the Columbia River, Wintler has several well-traveled walking and hiking trails that range in difficulty. This includes one of Vancouver's most popular trails, the Columbia River Renaissance Trail. This paved 5-mile riverfront trail connects Wintler to Esther Short Park and Marine Park.
Visit Fort Vancouver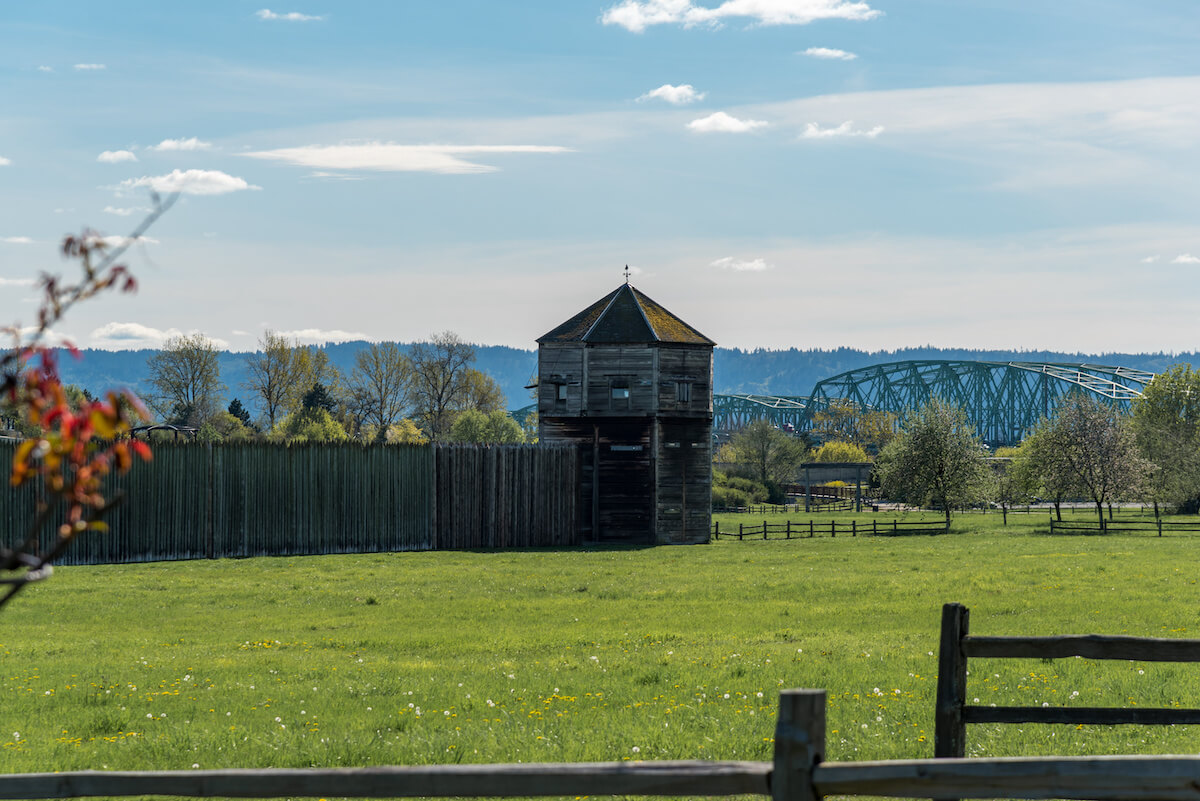 Another fun thing to do is visit the Fort Vancouver National Historic Site, which uses four locations to tell the area's unique history and the formation of the town.
Visitors can tour the preserved Fort Vancouver, learn about the history of the central fur trading hub, and see the archaeological efforts to find and preserve artifacts from earlier settlements. Next, they can take in the beauty of Dr. McLoughlin's Garden, an important food source during the days of the Fort and filled initially with seeds from across the world. Like the Garden, the Village boasts multicultural origins, having been the housing for the lower-ranking employees of the Fort, many of whom had immigrated from around the world.
The Vancouver Barracks held a vital position in the Civil War and the Spanish-American War, among others. The home of Dr. John McLoughlin is also on display, showcasing the living quarters of the man who was responsible for overseeing the Fort during its fur trading years, managing an empire that stretched from California to Alaska. Originally residing in Oregon, this abode was moved to its current location as part of the effort to preserve this critical aspect of American history. These locations grew from humble beginnings to tie together and become part of the founding fabric of Washington and the Pacific Northwest.
Grab Lunch In Downtown
Vancouver has some of the best lunch spots in southern Washington.
In the mood for casual dining with a twist of local style? The Diner Vancouver is a well-known neighborhood hotspot centered around comfort food and community. The Diner participates in a donation-based program with Meals On Wheels to provide accessibility to adults aged sixty and older.
On the waterfront at Tidewater Cove Marina is The Cove restaurant, which uses the finest ingredients to create a unique dining experience, including locally sourced items wherever possible. The result is high-quality and satisfying seafood dishes, with highlights including Seafood Aglio E Olio and Plancha Seared Jumbo Sea Scallops.
Anyone who has spent time in Southern Washington knows McMenamins is synonymous with relaxed hangout spots, and Vancouver's is no exception. McMenamins on the Columbia is a riverfront pub that serves everything from home-style burgers to Jamaican rice and seasonal specialties like Dark Star Cauliflower and Pear Pecan Salad. McMenamins also has an in-house brewery, cycling through seasonal blends.
Take A Stroll Down The Waterfront
The Waterfront Renaissance Trail passes by quite a number of attractions on its five-mile journey, including several local parks.
Further down the Columbia River Rennaisance Trail from Wintler Community Park lies The Water Resources Education Center, which uses hands-on activities to teach visitors of all ages about the Vancouver area's water systems and nature.
Beyond the Water Resources Center is Marine Park, which has the only boat launch site approved by the city, and the Henry J. Kaiser Shipyard Memorial, which commemorates the location of the Kaiser Shipyard. During the height of of World War II, this busy shipyard built and shipped out an average of one war vessel per week. It was also notable for its employment of women, estimating more than 10 thousand of them had worked to build the ships alongside the men.
If you're spending the day with a four-footed friend, just north of Marine Park across the highway is one of Vancouver's dog parks, Clark County Dog Park. Bring some water and have a fun off-leash romp.
After Marine Park is Old Apple Tree Park, where one of the oldest apple trees in the Northwest resided until it died in 2020. Never fear, though—the 194-year-old root system lives on and has a new sapling successor. The Park also intersects with the Discovery Historic Loop Trail, leading along a two-mile loop through many scenic places.
Esther Short Park at the far end of the trail is the oldest public square in Washington, and it's packed with things to do. Attractions include a water feature to splash around in, a playground, a rose garden, and more. There are summer concerts to listen to, festivals to attend, and a farmers market to browse. Keep an ear out for the Salmon Run Bell Tower, where 35 bronze bells chime every 15 minutes from 8 a.m. to 10 p.m.
Dinner in Downtown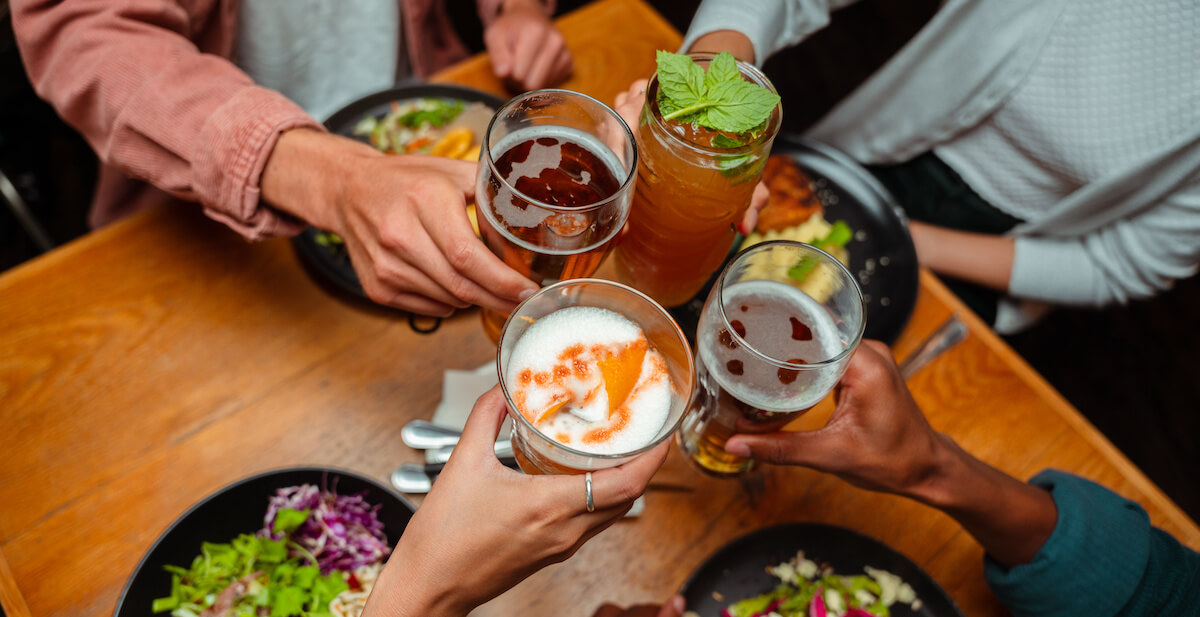 Dining, from upscale to casual, is high on the list of fun things to do in Vancouver, WA. If you're already near Esther Short Park, take a stroll back toward the river to discover the Vancouver Waterfront, which is packed with restaurants (including several of our breakfast suggestions). And if none of them strike your fancy, just head north along Washington Street and Main Street to browse dozens of diners, bars, and other eateries!
La Bottega is authentic Italian cuisine cooked from scratch, using fresh and seasonal ingredients sourced locally when available, including seafood and vegetarian-themed dishes.
Thai Orchid Restaurant offers traditional Thai food and options from other parts of Asia, including hand-rolled sushi. The menu includes favorites such as hummus and baba ghanouj and vegetarian and meat sambousak.
Another great option is Petra House, specializing in Middle Eastern/Mediterranean options made of halal and kosher ingredients for authenticity and religious observance.
The Smokin' Oak is the best place in town to find hearty, Texas-style barbecue and a well-stocked cocktail bar. Using natural oak wood, the Smokin' Oak smokes their meat on-site in a 22-foot offset barrel smoker, ensuring clean smoke is used to prep their high-quality meat. Brisket, spare ribs, and pulled pork are on the menu, cooked in homage to their roots in Texas. There are also several vegetarian options and plant-based sides to accommodate any diet.
Enjoy Evening Entertainment
Those wondering what to do in Vancouver, WA, during the evening might be pleasantly surprised to know that there's a bustling nightlife scene. Vancouver locals head to the downtown area and Uptown Village for entertainment like breweries, live theater, art walks, and more.
In downtown Vancouver, microbreweries like Loowit Brewing, Locust Cider, and Doomsday Brewing Company have regular live music and rotating taps. In Uptown, Vancouver's lone Speakeasy-themed cocktail lounge, UnderBar, is a hidden find, hosting trivia nights, karaoke, and other events.
On the first Friday of every month, First Friday Art Walks lead a showcase through the best of downtown Vancouver's gallery spaces, creative businesses, and other kinds of entertainment. The Niche Wine and Art Bar allows visitors to view displays by local artists while enjoying a dessert or wine.
Lovers of theater know that the Magenta Theater Company has incredible live performances. If you're more interested in the silver screen, Kiggins Theatre shows both old and new films in a vintage Art Deco setting.
Ready to Fall in Love With Vancouver, WA?
From the riverfront to the nightlife, downtown Vancouver leaves a lasting impression. The blend of urban attractions and natural beauty creates a unique atmosphere that captivates both residents and visitors. Whether you spend the day exploring the historical landmarks, indulging in delectable cuisine, or simply soaking in the vibrant ambiance, downtown Vancouver offers a diverse range of activities.