The U.S.'s Most Sustainable Cities: Policies and Procedures
Posted by Jordan Matin on Saturday, July 18, 2020 at 8:39 PM
By Jordan Matin / July 18, 2020
Comment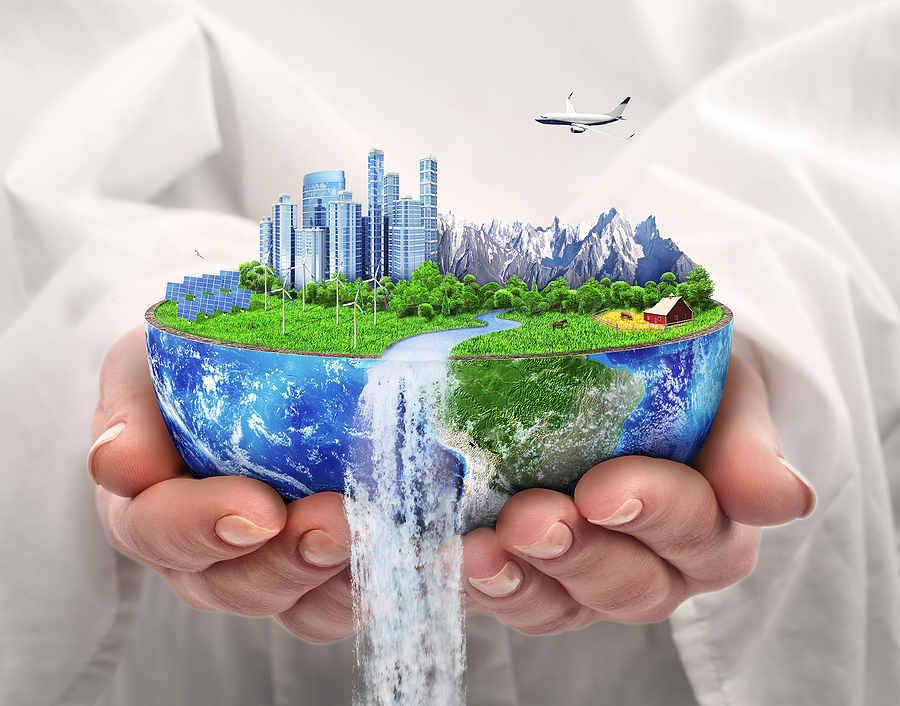 It has been said that more than half of all humans live in cities. In the United States alone, roughly 80 percent of the population lives in a city and cities are also and where nearly 85 percent of all production happens, according recent to data produced by the Sustainable Development Solutions Network.
Statistics like these make it easy to understand why many major metro areas are taking a closer look at how to create a more sustainable environment for us all to live, work, and play, especially as more studies continue to show that income inequality, poverty, unsafe physical environments, and continued emissions of greenhouse gases that contribute to human-induced climate change all threaten the future of our existence on Earth.
So just what exactly does it mean for a city to invest in sustainable development? Simply put, making cities more sustainable involves finding new and innovative ways to create more jobs, build stronger infrastructure, make public transportation more reliable, and provide safe and affordable housing for all who need it. But the list doesn't just stop there. In fact, there are countless ways to improve urban planning that will ultimately lead to creating and maintaining resilient societies and robust economies, but only select U.S. cities are doing an adequate job of implementing sustainable policies and procedures that accomplish these and many other sustainable development goals that will only create a brighter future for us all.
"...making cities more sustainable involves finding new and innovative ways to create more jobs, build stronger infrastructure, make public transportation more reliable, and provide safe and affordable housing for all who need it."
Most recently, five of the top 10 cities listed on the 2019 Sustainable Development Report are in California, Washington, or Oregon, and that includes the Portland-Vancouver-Hillsboro, OR-WA Metropolitan Statistical Area (MSA), which ranked 6th overall. But despite the progress certain west coast cities have made on sustainable development initiatives, we still have a significant amount of work to do as a collective unit to ensure long-term safety and efficiency for future generations.
However, since sustainable advancements are pushing forward right here at home, we think it's important to highlight how Portland is stacking up with other cities mentioned on the latest Sustainable Development Report, and perhaps gain even further insight into how we can improve our ranking in 2020 and beyond.
Notable Initiatives in Portland, OR
Sustainable awareness through the buying and selling of real estate.
Since we're a real estate company specializing in helping home buyers and sellers in Portland, we'll start by mentioning a new policy the city adopted that requires home sellers of single-family homes to obtain and disclose a home energy score at the time of sale. We especially love this policy because it encourages home owners to invest in energy saving homes and home features while also making home buyers and sellers more aware of the importance of improving energy efficiency at home. Other sustainable measures Portland has taken include implementing an energy performance reporting policy for commercial buildings in the city, hosting several sustainable food programs and farmers markets, and starting a municipal grant program for clean energy projects and job training.
Notable Initiatives in San Francisco, CA
Consolidating sustainable and environmental ordinances into a single Environment Code for better organization and understanding of policies.
San Francisco is home to some of the world's most innovative environmental legislation and initiatives. As part of the city's efforts, an Environment Code has been introduced that was specifically designed to consolidate the city's various ordinances that protect the local environment and its resources. In addition, San Francisco has also done a magnificent job in creating and assigning roles to various city officials and departments to help enforce and regulate environmental ordinances that include the Construction and Demolition Debris Recovery Ordinance, the Resource Conservation Ordinance, the Tenant Bicycle Parking in Existing Commercial Buildings Ordinance, the Ordinance establishing a Community Choice Aggregation (CCA) program, the Extended Bag Reduction Ban Ordinance, and the San Francisco Planning Code, Urban Agriculture Ordinance.
Notable Initiatives in Chicago, IL
Dividing key elements of sustainibility into 10 key categories and creating an action plan of committment for each.
It wasn't until 2015 that Chicago really started making a stronger commitment towards sustainability and making it a key focus of city policies and procedures. In fact, it was in 2015 when an action agenda was created that concentrates on eight key areas of sustainability: water, air & natural resources, energy, waste & recycling, green buildings, transportation, business & permits, and climate. In addition, Smart Grid and Retrofit Chicago were also introduced around this time, which are two innovative programs that focus solely on how to save money on infrastructure costs and improvements through energy saving initiatives. Even in just a short period of time, Chicago has made significant progress in power and energy savings, water conservation, and green development largely because of the action plan that was put in place just five short years ago.
Notable Initiatives in San Jose, CA
Making renewable energy acccessible and affordable for the price of a cup of coffee, effectively reducing greenhouse gas emissions by 30%.
San José is recognized for being one of the first U.S. cities to enact sustainability and climate-forward policies. Most recently, Mayor Liccardo launched Climate Smart San José, a bold and innovative plan that aligns the city with the Paris Climate Accord's emission reduction goals. This exciting new initiative makes San José one of the first major U.S. cities to map out a course that aims to satisfy the greenhouse gas emission reduction targets of the International Paris Agreement and it's a plan that was not only adopted by the City Council but also unanimously approved. As for a plan of action, the first major step involved launching a community choice energy program that offers and provides cleaner, greener, cheaper power than Pacific Gas and Electric Company, as well as the option to upgrade to 100% renewable energy for the "cost of a cup of coffee." According to experts, the program reduces greenhouse gas emissions in the city of San Jose by more than 30%, or the equivalent of removing 235,000 cars off the road.
Notable Initiatives in Seattle, WA
Maintaining an Office of Sustainability & Environment that focuses primarily on the challenges of climate change, food availability, energy consumption, and development.
Given Seattle has an official Office of Sustainability & Environment, it's no surprise that it continues to be one the U.S.'s leading cities when it comes to green policies and programs. Issues dealing with climate change, buildings & energy, equity & environment, and food policy & programs are the primary focus of the Office of Sustainability & Environment in Seattle and because of the resources the city continues to dedicate towards setting and achieving sustainability goals, it also enjoys a worldwide reputation for being a true environmental leader.
Notable Initiatives in San Diego, CA
Laying ground work for achieveing 100% renewable energy in San Diego by 2035.
The city of San Diego recently launched a plan called Community Choice Aggression, which has a lofty goal of achieving 100% renewable energy by 2035. In short, Community Choice Aggression provides a path for both residents and business to purchase clean energy on the open market at more competitive rates. But what makes the program so dynamic is that energy will still be delivered to homes and places of business using the existing power grid, allowing for easier, widespread use for the entire community. The latest update on the program, according to the city of San Diego's website, is that the City Council voted on and approved community choice energy back in September 2019 which also included creating a joint-powers entity with cities across across the region.
Are you planning to be in the market for a new Portland home?
Start searching
green energy homes for sale
or contact Matin Real Estate, Portland's local housing experts, for help navigating current market conditions. Call or text
(503) 622-9601
!