Search Homes Near The Best Elementary Schools in Portland, OR
Posted by Jordan Matin on Monday, July 13, 2020 at 9:23 AM
By Jordan Matin / July 13, 2020
Comment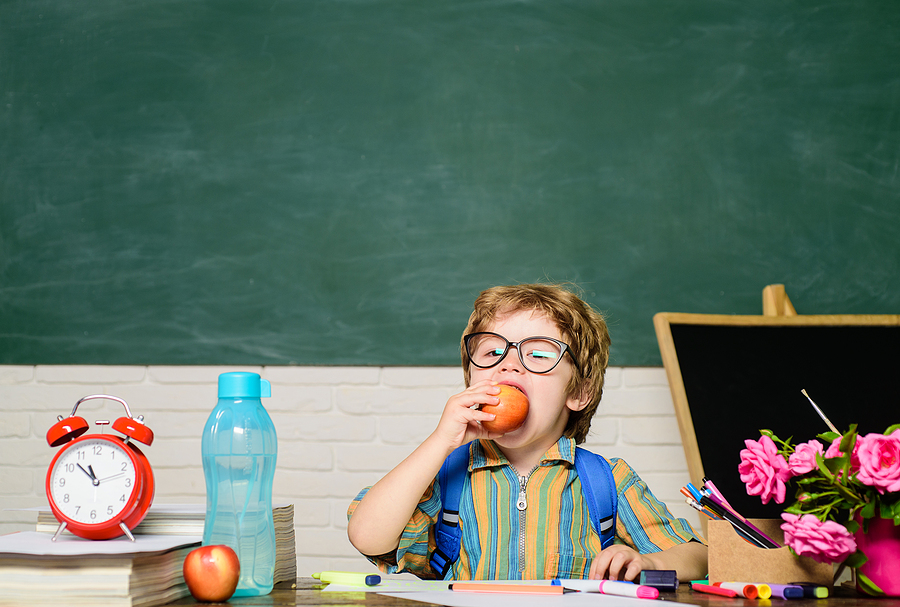 The average home buyer has a lot to consider when it comes to finding the perfect new place to live. Certain characteristics like commute time, crime rate, and walkability will undoubtedly be key factors in choosing the right location, but for home buyers with children, the quality of the local school district is often what influences a decision most.
The good news for parents searching Portland homes for sale is that thirteen of Oregon's top 50 elementary schools are located within Portland's city limits, while eight more are situated in nearby Beaverton. So if you're thinking about a move and living near one of the area's best elementary schools is at the top of your priority list, take a closer look at which schools, and which neighborhoods, might be the best fit when narrowing down your options.
Catlin Gabel School
Niche: 4.5/5 - GreatSchools: 5/5
Ranked Portland's #1 elementary school, Catlin Gabel is actually an independent preschool through 12th grade private school located in the highly sought-after West Haven-Sylvan neighborhood. According to the school's website, Catlin Gabel offers students a progressive education through experiential learning and student-centered programs, while niche.com gives it an A+ in the Academics, Teachers, and Overall Grade categories of its scoring system.
Oregon Episcopal School
Niche: 4.2/5 - GreatSchools: 4/5
Positioned right behind Catlin Gabel in niche.com's rankings is Oregon Episcopal School, a private, college predatory school serving 870 students in grades Pre-K through 12. Situated just outside of Southwest Portland in Raleigh Hills, Oregon Episcopal School has a rich history that dates all the way back to 1869, making it the oldest Episcopal school west of the Rocky Mountains. Students are offered a true liberal arts curriculum at OES and the small class sizes here help provide an intimate learning environment that make for one of the most unique educational learning experiences you'll find of any elementary school in the Portland area.
Bonny Slope Elementary
Niche: 4/5 - GreatSchools: 5/5
Bonny Slope is a newer elementary school that was just built back in 2008. Along with being dubbed one of Portland's top elementary schools, it is also widely celebrated for its diversity and for up to 27 languages being spoken within the school's walls. When Bonny Slope first opened its doors, enrollment settled at just 449 students. But thanks to a construction boom in the area that is still on-going today, just under 700 students attend Bonny Slope currently, and many within the community feel the school is only just now starting to hit its stride in terms of academic programs and activities offered.
Findley Elementary School
CollegeSimply: 10/10 - GreatSchools: 4/5
Like Bonny Slope, Findley Elementary School is part of the Beaverton School District and located just outside of Northwest Portland. According to the school's website, Findley is a Primary Years Programme (PYP) authorized school and is also recognized as an Oregon Green School with an active student-led Green Team that helps coordinate various recycling, waste reduction, and water and energy conservation programs and initiatives. One of the things we love most about Findley is that the curriculum for each grade level is uniquely summarized on the school's website, giving prospective home buyers considering the area a general idea of what to expect when sending their kids here. As for the niche.com grades, Findley Elementary received an A in Academics, Teachers, and Overall Grade, and an A- in the Diversity category.
Jacob Wismer Elementary School
Niche: 4/5 - GreatSchools: 3/5
Jacob Wismer Elementary is a top-rated public elementary school located in Northwest Portland's Bethany community, a smaller unincorporated suburb that is highly-touted for its scenic parks and high-quality of living. Still considered relatively new, Jacob Wismer Elementary first opened its doors in 2001 and today its facilities include a media center, 2 technology labs, a resource room, a music/community room, a gym, cafeteria, and an outdoor playground with a covered play area. You'll also find a baseball diamond, U10 soccer field, and a quarter-mile walking path on the school's 8.39-acre campus, but sporting fields and first-class facilities aren't the only noteworthy aspects of Jacob Wismer Elementary. In addition, the school's high marks in academic programs, teacher quality, and diversity are also enough to earn a top 25 spot on Oregon's best elementary schools list, and many feel its among the absolute best public elementary schools in Portland as well.
Are you planning to be in the market for a new Portland home? Search Portland homes near top area schools or contact Matin Real Estate, Portland's local housing experts, for help navigating current market conditions. Call or text (503) 622-9601!