5 Reasons to Love Lakewood: Live Near Oswego Lake & George Rogers Park
Posted by Alicia Smith on Monday, December 19, 2022 at 10:01 AM
By Alicia Smith / December 19, 2022
Comment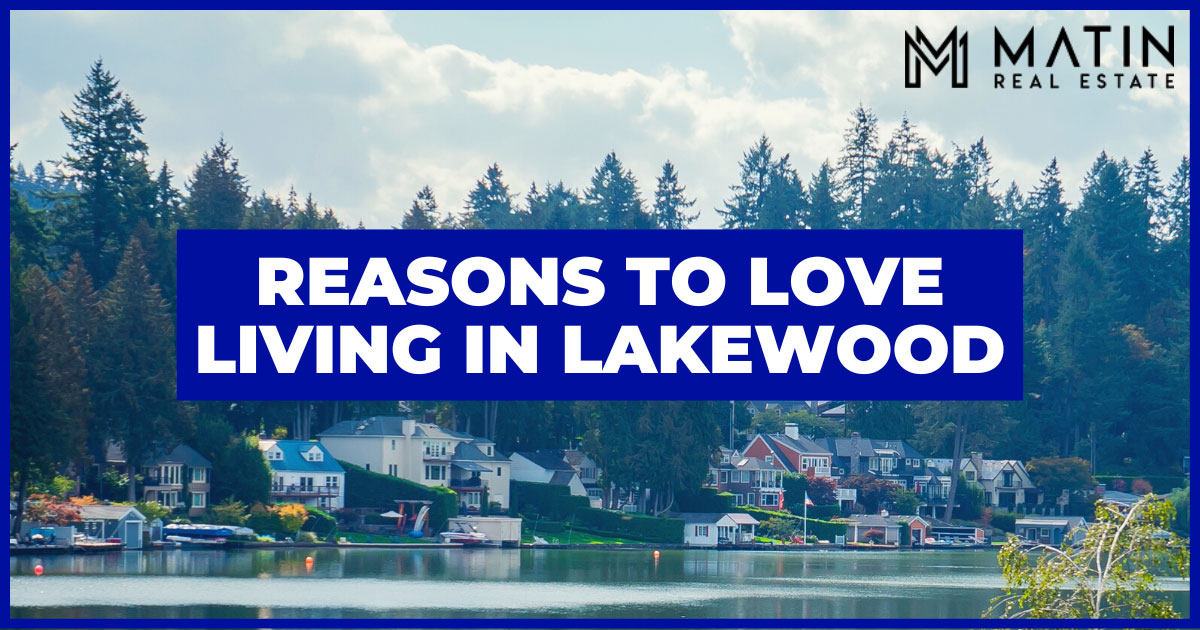 The Lakewood neighborhood in the city of Lake Oswego offers an incredible lifestyle in the Portland metro area. Most of the community is on a small peninsula extending into Lakewood Bay and Oswego Lake, and the eastern edge is near downtown Lake Oswego's shopping, dining, and attractions. If residents take a 15-minute drive north along the Willamette River, they're in downtown Portland for an NBA game or a world-class concert. And that just scratches the surface of the benefits of living in this water-privileged and walkable Lake Oswego community! Here are five more reasons to love living in the Lakewood neighborhood.
Lakewood Center for the Arts
The Lakewood Center for the Arts is in a former school on State Street, which is the neighborhood's eastern boundary. Dedicated to the arts and live theater with many performances throughout the year, the center offers youth acting and ballet classes and professional acting classes for adults. Kids can start taking Pre-Ballet when they're as young as 4. There are various types of youth acting classes (ages 12 to 18) for TV shows, movies, and live theatre.
Shows draw sold-out crowds from Lake Oswego, the city of Portland, and the surrounding area. The Center first opened in the 1950s, and today it puts on as many as a dozen different stage shows each year. Performances include family-friendly musicals, comedies, and dramas. Additionally, The Dee Denton Gallery at Lakewood Center hosts a rotating schedule of local and nationally recognized painters, photographers, and sketch artists.
It's just a short walk to the center from anywhere in the Lakewood neighborhood.
Lake Oswego Swim Park
Lakewood has its very own swimming hole right in the lake, open from July 1 to the end of August every summer. Visitors must be town residents to use the Lake Oswego Swim Park, located on the south shore of the Lakewood neighborhood. Lifeguards are on duty, and it's open seven days a week from 1 to 6 p.m.
The west side of the swim park has several boat launches for personal watercraft, like kayaks and canoes. There are limited life jackets and water toys like inner tubes for visitors to enjoy in the park. It can get crowded on the hottest days of the year, so lifeguards will put capacity limits on the park for two hours at a time.
Oswego Lake Easements
Owning one of the 3,000 Lake Oswego waterfront homes comes with certain privileges, including lake access easements. There are three easements that waterfront residents in Lakewood have the opportunity to join:
North Lake Club Easement
Southview Club
Lakewood Yacht Club
The deeded access of each easement allows for boating and recreational use of Oswego Lake and Lakewood Bay, the "North Lake." Twenty easements surround the lake, each with bylaws and a volunteer board of directors. The facilities that each one offers vary, as do the rates and fees for joining the easement. For example, the Lakewood Yacht Club has 12 boat slips, 18 canoe racks, and a deck area with BBQ grills. It charges a $200 initiation fee and annual fees for storing a boat or kayak.
A Lakewood resident must live in a home with an address that has deeded access to the lake to join an easement. People can check to see which easement a specific address is part of by using the search box at the bottom of the Joining an Easement page for Oswego Lake.
George Rogers Park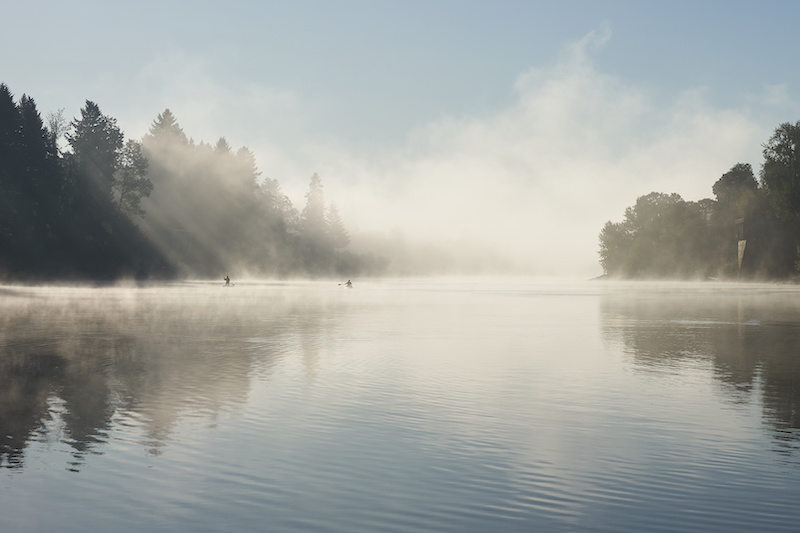 Lakewood residents are just a short walk from one of the best parks in Lake Oswego. George Rogers Park is a 26-acre green space directly on the banks of the Willamette River, just to the east of the Lakewood neighborhood. The park is on land that the Oregon Iron Company once owned, and today, it has multiple baseball/softball and soccer fields, tennis courts, a playground for kids, and shaded picnic areas. Leashed dogs are welcome in the park, which is open from 6 a.m. to 10 p.m. daily.
There's a sandy beach next to the Willamette River where visitors can cool off during summer. For those who want a little more activity, a trail takes off from the south end of George Rogers Park. It's rated as easy and stays mostly flat for its entire 3.4-mile distance. Locals consider it one of the best places to walk in Lake Oswego to view the river and the waterfront homes on the other side of the Willamette in the Oak Grove community.
Homes Near the Water
Speaking of waterfront homes, there is a surprising number available in Lakewood or within a block or two of the water. Several low-rise condos surround the lake, which can sell for anywhere from $350,000 to $550,000.
Homes one or two blocks from the water typically list between $850,000 and $1.2 million—some are two-story homes that still provide water views from the second floor. Waterfront homes for sale in Lake Oswego are usually available from $3 million to $4.5 million, depending on the number of bedrooms, bathrooms, and other features. Much of the neighborhood is heavily wooded, with massive old-growth trees towering above.
Lakewood also has a range of architectural styles, including bungalows with attached garages, Craftsman-style homes, and stately luxury properties with gated driveways. Overall, Lakewood offers a nice mix of single-family houses to explore when shopping for a place with a waterfront lifestyle.
Experience Amazing Waterfront Living in Lakewood
Lakewood is a small neighborhood confined by water on three sides. The community's amenities and perks are just a short walk from most of its homes, surrounded by nature in a unique location south of Portland. For those thinking about moving to Lake Oswego and want to be right on the water, Lakewood is one of many excellent choices.
If you're interested in living in Lake Oswego, Oregon, contact Matin Real Estate at (503) 622-9601 to get in touch with a local real estate agent and find the ideal Lake Oswego home for you today.