Questions to Ask Before Relocating for a Job
Posted by Jordan Matin on Wednesday, July 15, 2020 at 11:06 AM
By Jordan Matin / July 15, 2020
Comment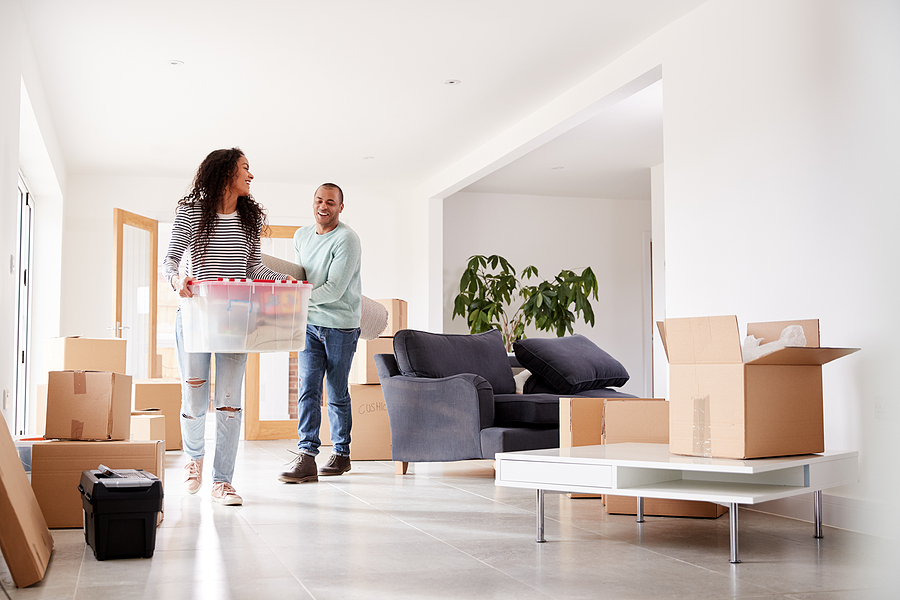 Starting a new job will usually lead to a wide range of emotions being felt that typically include excitement, anxiety, nervousness, panic, and possibly even regret if you're leaving a current position under less than ideal circumstances. But even if a new job promises to better your situation from both a professional and financial standpoint, it's only natural to feel some level of anxiousness as you navigate your way through the transition.
If you're considering a new position that requires a relocation, you'll probably also want to prepare for an even more stressful experience given the uncertainty and unfamiliarity moving to a new city inevitably brings to the table.
So, before diving in head first so-to-speak, if you're thinking about taking a new job that involves relocating to a new city, take the extra time to think everything over and always be sure to ask yourself key questions that will help determine whether or not you're making the right decision.
What Are the Financial Implications?
While your new salary will always be top of mind during the decision making process, also remember to factor in the cost of living in the new city compared to where you currently live as well. If you're moving from a low-cost, mid-size city in the midwest to a larger city on either coast, you'll need to adjust to a much higher cost of living and your salary will need to reflect the difference. Home prices also vary significantly from city to city, so figuring out what your current home is worth and comparing it to what you'll need to buy in a new city will help prepare you for what to expect before you get too far into the process.
To get a better idea of what cost of living is like in various cities across the country, we recommend using the free online tools available on BestPlaces and PayScale, which let you compare cost of living between location and also research different salary profiles for positions throughout the U.S.
When Do I Move?
From seasonal differences to the busy schedules of everyone in your family, timing matters when it comes to making a move.
As the old saying goes, timing is everything, especially when it comes to relocating for a job. If you have kids, waiting to move until they're on summer break might make for an easier transition, both for you and them. Another factor you'll want to consider is the time of year. Moving during the winter season can often lead to additional challenges like snow storms, icy roads, or flight delays and cancellations if you're flying.
What Are the Benefits of My New Job vs. My Current Job?
To answer this question, we recommend putting together a list of benefits associated with your current job and a list of benefits associated with the new job, then comparing each list and making a decision from there. Items you'll likely want to compare include the following:
Total salary
Benefits package
Growth potential
Working environment
Co-workers
Commute time
Work schedule
Responsibilities
How Will the Commute Be?
Your mode of transporation could make a huge difference in commute time at your new job.
Along with some of the financial components related to a job change and relocation, figuring out what your new commute will be like is also an important element you'll need to consider. The first question you'll need to ask yourself is whether you'll be commuting by car or whether you'll be commuting by public transportation.
If you're planning to drive yourself, you'll probably need answers to the following questions:
What are the possible routes you will take?
How busy are the highways around the time you go to work and start heading home?
How much will you need to spend on gas each week?
Similarly, if you're planning to take public transportation, here are some of the questions you'll want to ask:
Will I need to take the bus, train, or combination of the two?
How much are daily fares?
Do the schedules align with my work schedule?
How accessible is public transportation from my new home?
How Will I Acclimate To the Area?
Figuring out how to maintain your current lifestyle and interests in a new city will be a key component to maintaining a high quality of life.
When you move to a new city for a job, work won't be the only thing you'll need to consider. In addition, you'll also want to evaluate your current lifestyle from a social standpoint too and decide how this will change or be impacted after you move. If you like going to the movies or to concerts or sporting events, determine whether or not a new city has these and other amenities to help keep you entertained. Parents will also need to research the quality of schools, day cares in the area, and other local amenities geared for their kids' age.
How Will This Impact My Family?
Remember that you aren't the only one who will be impacted by relocating to a new city.
Packing up and moving to a new city won't just take a toll on you. Your kids, spouse, or partner will also be deeply impacted during a job relocation, which means serious conversations will have to be had with everyone regarding the friendships, jobs, and the familiarity that will be left behind by everyone in your family. Typically, teenagers struggle with moving to a new city most since younger children haven't had the time to establish a strong bond with friends and classmates. But regardless of age, certain challenges lie ahead and will ultimately need to be addressed so your family feels as comfortable with a move as possible.
Are you planning to relocate to Portland or Southwest Washington?
Use our advanced map search to
find available home lisitngs
or contact Matin Real Estate, Portland's local housing experts, for help navigating current market conditions. Call or text
(503) 622-9601
!