Riverfront Home Buying Guide: 4 Questions to Ask First
Posted by Alicia Smith on Friday, January 21, 2022 at 10:42 AM
By Alicia Smith / January 21, 2022
Comment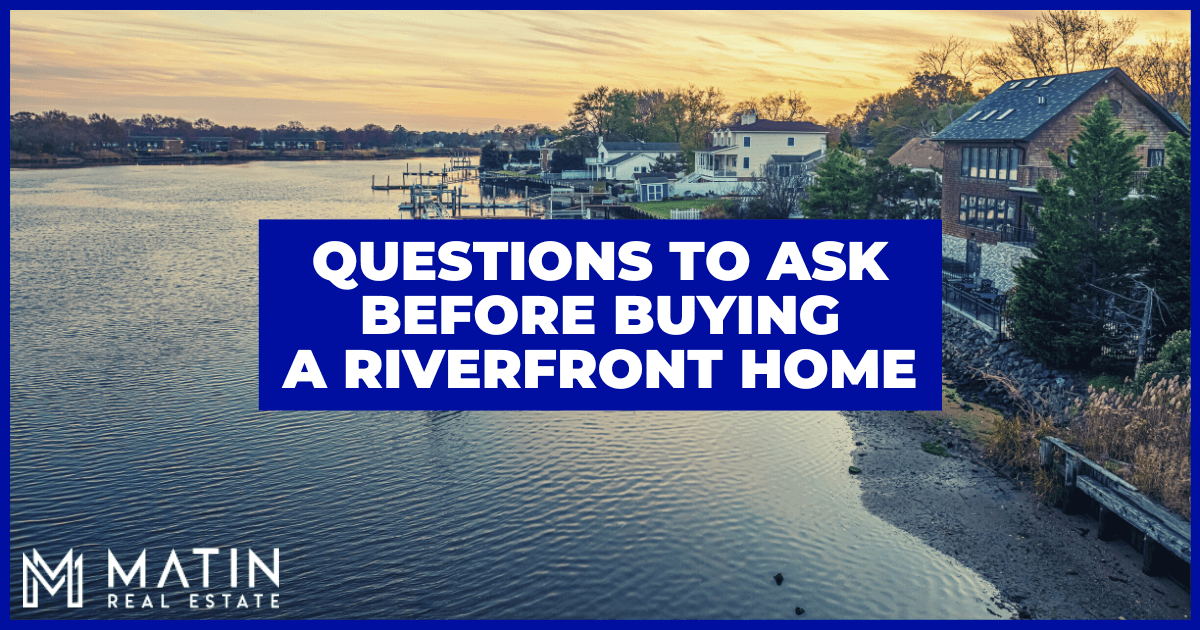 Are you considering buying a home on a river or another body of water? If so, there are some essential things to consider before making your purchase. Although it can be exciting to find waterfront property, asking critical questions helps you get the most out of your real estate investment. By asking these questions, you can get a better idea of what it's like living on the water and make an informed decision about whether or not this type of home is right for you. Keep reading to learn about four questions you have to ask before buying a riverfront home.
What Are the Boundaries of My Waterfront Ownership?
The term "waterfront property" has a variety of meanings for various individuals. Not all homes listed as waterfront property give ownership of the shoreline. When looking for a house, be sure to check whether the property extends to the water. In almost all cases, owning a property on the water does not mean you own the water itself. Occasionally, local governing agencies even own the 20'-50' of land surrounding a body of water.
Instead of going blindly into a transaction, it would be better to know who has access to your property along the water's edge and who else might utilize roads, docks, and other facilities.
To obtain a complete picture of what you're purchasing, you'll need to study a property survey, look over local maps, and even consult an attorney specializing in riparian rights.
Riparian rights are standard guidelines that create a system for reconciling common access to public bodies of water and privately owned land touching the water.
Waterfront owners, therefore, usually do not own the water or the ground beneath the water's surface, but they can own access to it. A neighbor's pier, or the rights of a community association for the rights of the neighborhood, might conflict with what you believe to be your private property. Without proper investigation before purchase, these events might create a lot of conflict in a community and have long-term economic and personal effects on property owners.
Has the Home Flooded Before?
When buying a house on a river, it's essential to keep a critical eye for dealbreakers, even when the waterfront location seems too good to be true. It's easy to fall in love with a neighborhood with a stunning water view, but waterfront buyers need to keep an eye on inspections and property standards too.
Remember that constructing a waterfront property can quickly become complicated if the home is situated in flood zones or protected wetlands. Experts advise everyone to research a property's flood risk before making any financial commitments since riverside estates are more vulnerable to natural disasters like floods.
Because these properties are susceptible to flood damages, the insurance premiums can add up quickly. Don't let that drive you away, though. You can protect your riverfront investment by carefully researching and asking about flood history.
What Is the Water Quality Like?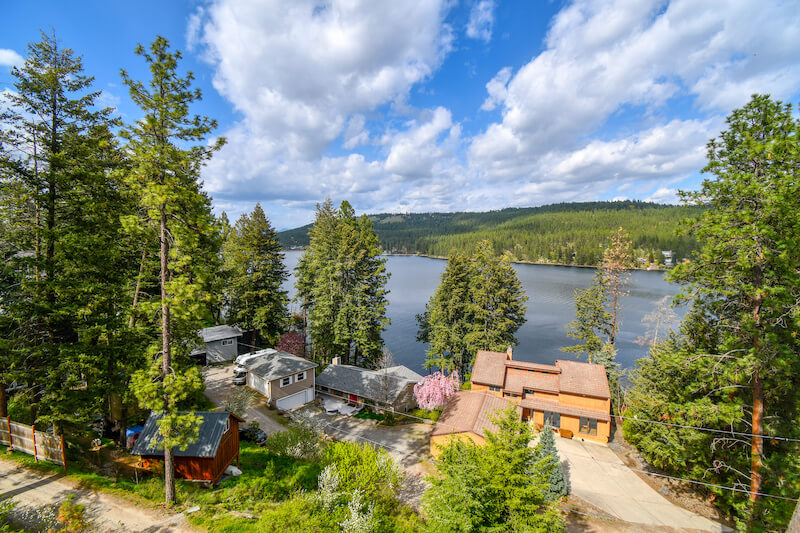 Water quality is another external factor that can affect the enjoyment and value of waterfront property.
Water-quality tests and other inspections of the water near your property are relatively inexpensive, especially when compared to the cost of buying property on an unsanitary body of water.
It is essential to ask if the water in a river has been tested before buying property near it. To ensure that you have access to clean, safe, and healthy riverside property, be sure to hire an inspector who can test the water quality.
Water levels are also critical when buying a waterfront home. If you get too much water, it could damage your property. If there is not enough water, it might affect the value of your home and create a few issues with seasons and sources of food for wildlife.
Can I Build a Dock on the Property?
One of the most crucial aspects of buying waterfront real estate is understanding the rules and restrictions that govern what you can (and can't) do with the property. It'd be a shame to buy a house on a river only to find out you can't implement all of the essential purchases for your waterfront home.
Landowners who have never lived on a waterfront property might be startled to discover that although a dock is included in the sale, it may not have the appropriate permits.
It would be best to ask about building a dock on your riverfront home before committing to a home purchase. Knowing the steps for building a dock will help ensure that you stay within all legal guidelines and prevent future issues with local zoning laws.
Thoughtful Questions Save Money on Waterfront Homes
If you're thinking of buying a riverfront home, it's essential to ask the right questions first. The four we've highlighted in this article are just a few of the things you'll want to be sure to investigate before making your purchase. By being aware of these potential issues ahead of time, you can avoid unpleasant surprises down the road. When you get the correct answers to these four questions, you can be sure that you make a wise investment in one of nature's most beautiful settings.