Things to Do This Halloween in Portland (With Trick-Or-Treat Locations)
Posted by Jordan Matin on Wednesday, September 20, 2023 at 8:25:23 AM
By Jordan Matin / September 20, 2023
Comment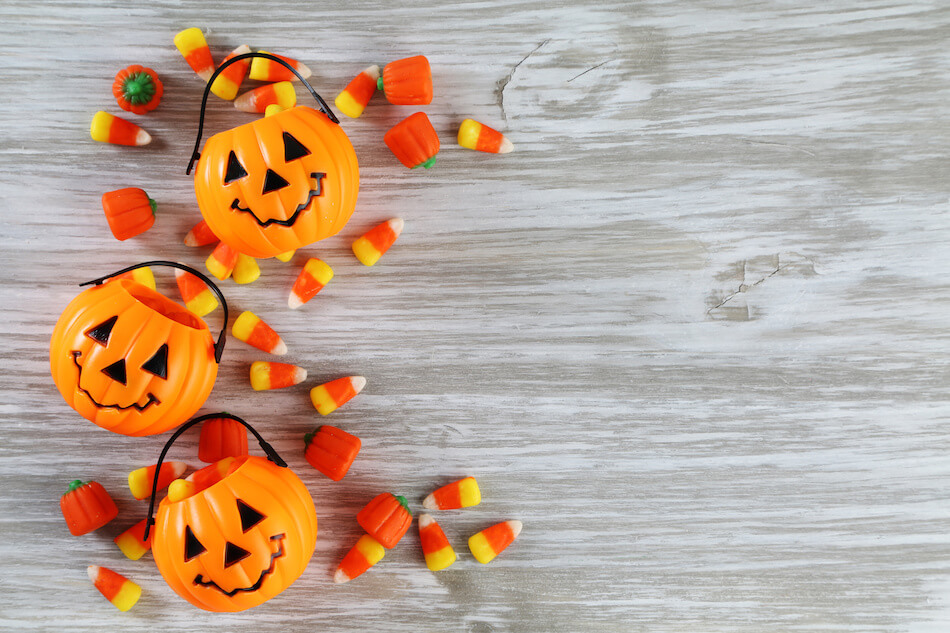 Halloween is more than just a day of costumes and candy in the city of Portland—it's an entire season! Throughout the month of October, there are plenty of spooktacular Halloween events for people of all ages to enjoy.
These are the best things to do throughout the entire spooky season in Portland, Oregon:
Portland Oddities and Curiosities Expo
The Portland Oddities and Curiosities Expo has become an October tradition in Oregon, bringing in vendors, entertainers, and artisans who celebrate all things weird in life. Visitors to the expo, which takes place at the Oregon Convention Center in Portland's Lloyd District, can expect to see plenty of unusual taxidermy, horror-inspired artwork, funeral artifacts, creatively creepy outfits, and much more. This traveling showcase is open to people of all ages, but it is recommended for mature visitors as some displays and products may scare or disturb younger guests.
West Coast Giant Pumpkin Regatta
When it comes to Halloween events near Portland, nothing is quite as unusual or exciting as the West Coast Giant Pumpkin Regatta. This annual event has been taking place in the city of Tualatin for nearly 20 years and has become a beloved tradition in the area. Competitors in the regatta are tasked with creating a boat out of a giant pumpkin and racing it across the lake. Guests who want to witness this spectacle are invited to come and cheer on their favorite gourd-turned-watercraft. Of course, the regatta is only one pumpkin-themed event held during the festival; other events include pumpkin golfing, pumpkin bowling, and more.
Portland Official Halloween Bar Crawl
Halloween is not just a holiday for kids—adult revelers who like to show up, dress up, and have a good time want to be able to celebrate this frightfully fun night as well. In Portland's Northwest District, the annual Halloween Bar Crawl is the perfect option for celebrants over the age of 21 who want to explore the city while wearing their best disguise. Those who want to join in the fun can purchase a ticket in advance and get ready for a night of pub crawling that will take them to some of the best bars in the city. The event includes access to bars that have elaborate Halloween decorations, as well as special pumpkin-flavored beverages at various stops.
Pirates of Pinehurst Halloween Shows
Brought to life residents of Pinehurst Court in the city of Sherwood during the fall of 2020, the Pirates of Pinehurst Halloween Show was originally intended to be a much-needed diversion from the stress and social isolation of the pandemic. However, they quickly realized that it was more than just a way to pass those quiet days, and it has since become a tradition that people from across Washington County know and love. The shows take place throughout the month of October, and they are best enjoyed by simply strolling through the neighborhood. Lasting for about 10 minutes, the shows are put on by neighbors who want to bring a haunted pirate story to life in a fun and friendly way.
Portland's Best Trick-or-Treating
Of course, no Halloween would be complete without a round of trick-or-treating. Design your most creative costume yet, and head out to these popular trick-or-treating spots in some of Portland's best neighborhoods:
Alberta Street
In Northeast Portland, the businesses on Alberta Street traditionally welcome trick-or-treaters on Halloween. Children dressed in costume are invited to this bustling section of town, where more than 40 different businesses have passed out candy on their storefronts in the past. This afternoon event, held from 3:00–6:00 p.m. on October 31, is ideal for those who prefer to get their candy before the sun sets in Portland, allowing them to move on to other festivities in the evening. It has become a favorite among families with young children in the Portland area.
Multnomah Village
Each Halloween, Multnomah Village encourages youngsters to come downtown with their families and dress in their best costumes in order to enjoy an afternoon of trick-or-treating and other festivities in the Southwest Portland area. Trick-or-treating typically takes place from 3:30–5:30 p.m., but there also are other events to enjoy, such as a costume parade.
Prior to the big day, participants are invited to enter their Jack-o-Lanterns and Halloween costumes in a virtual contest. Anyone who wants to compete for the honor of having the best costume or pumpkin can submit a photo in advance, and a selection of residents of the Multnomah Village neighborhood review all submissions. With categories such as Best Pet Costume and Funniest Pumpkin, there's truly an opportunity for everyone to shine on Halloween.
Downtown Tigard
The merchants on Main Street in Downtown Tigard host an annual trick-or-treating event for children and their families who want to enjoy a safe and exciting afternoon of candy collecting. From 4:00–6:00 p.m. on Halloween, children in costumes are encouraged to walk along the street and stop by each business in order to stuff their candy bags as full as possible. Along the way, they can enjoy the creative decorations that are on display at each shop and restaurant. In the city of Tigard, everyone gets in the spirit of the spookiest season of the year.
Ready for Halloween 2023 in Portland?
Whether you choose to celebrate Halloween with a mountain of candy or you prefer to stick to the party scene at the best local haunts, you will surely find a Halloween event in Portland that will leave you lasting memories of this year's festivities. Now is the best time to begin planning your night of frightful fun.