Best Jobs in Portland: 2024 Work Opportunities & Economic Guide
Posted by Alicia Smith on Tuesday, December 13, 2022 at 11:15 AM
By Alicia Smith / December 13, 2022
Comment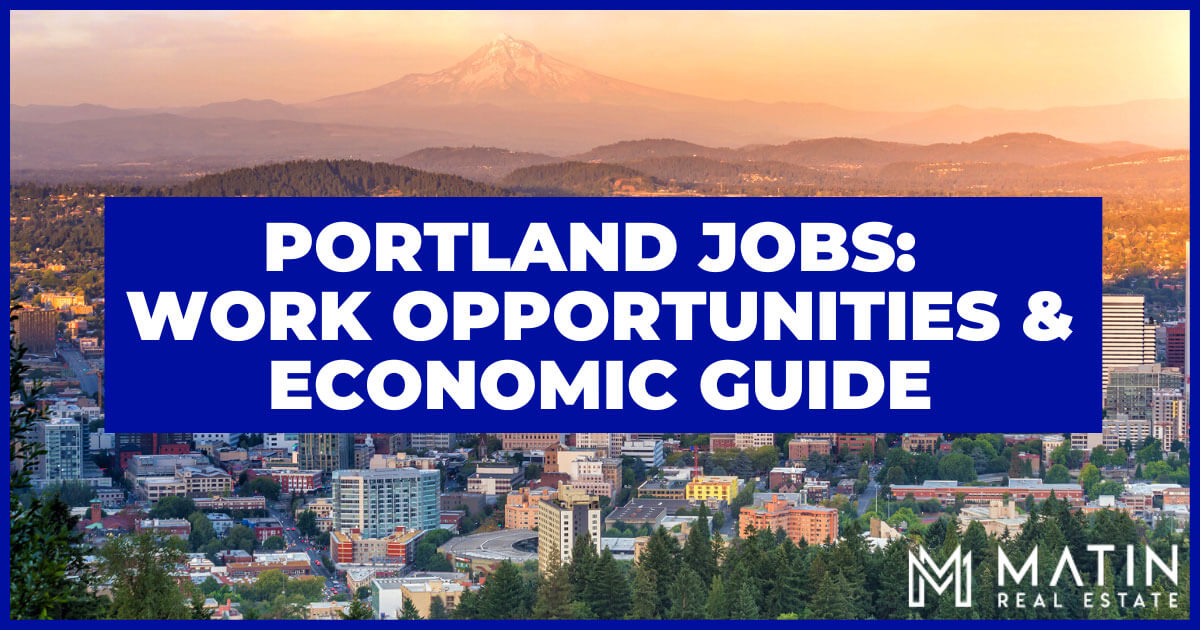 For people who love forests, mountain ranges, rivers, or urban landscapes, moving to Portland might be a perfect choice. With a population of approximately 653,000 people, it is the largest city in the state. The metro area contains about 2.5 million people, making it the 25th most populated region. As such, the economy in Portland features a variety of industries, exciting job opportunities, and even the chance to start a new business. Anyone interested in Portland real estate should also research the local economy to better understand what life in the city is like. Continue reading to become an expert on the economy in Portland.
Portland Economy Facts and Figures
The broader economic picture of Portland supports the image of the community as a great place to live. As with most large cities, Portland's cost of living is greater than average at 130%. That means it costs Portland residents $130 to purchase goods and services that would cost $100 in other areas. However, much of this additional amount is focused on housing, with actual savings available in different expense categories.
The median home cost for the city is around $590,000, considerably higher than the U.S. average of $292,000. Home sellers working with top Portland real estate agents can see home values in the millions in many areas of the city. Renting a two-bedroom apartment in Portland is about $1,430 each month, more than the national average of $1,278 monthly. At the same time, grocery costs are only about 3.7% greater than average. New residents of the area will find that they can save about 14% in health care costs and 21% in monthly utilities.
Salaries in wages are, on average, higher in Portland, with the per capita income at $36,000 versus the $31,000 national average. New residents may also love that future job growth is projected at 42.4%, more than the 33.5% U.S. average. The income tax rate is higher than average at 9% versus 4.6%. However, the community has no sales tax.
Top Employers in Portland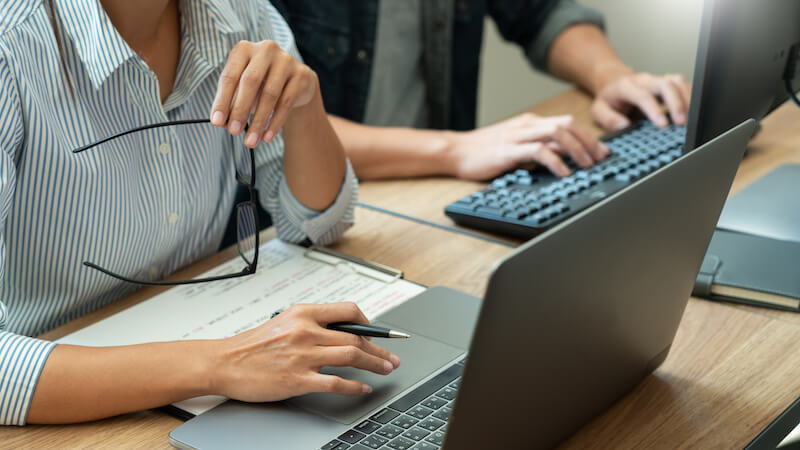 Anyone looking for a job in Portland has a broad selection of employers to choose from. Since people spend a considerable portion of their lives at work, it's vital to choose the right employer. Fortunately, the largest employers in the Portland area operate in various industries, meaning there's a job to match anyone's background.
With nearly 15,000 employees in the nearby town of Hillsboro, Intel Corporation holds the title of the largest private employer in the Portland area. With a headquarters in Santa Clara, California, the company manufacturers semiconductor chips, microprocessors, and other technology components. They are one of the largest corporations in the world, with revenues of almost $78 billion in 2020. Providence Health & Services is the largest medical organization in the region, with nearly 13,500 staff members. They are a full-service medical network providing hospitals, hospice, home care, and assisted living.
Oregon Health and Science University is a public research and educational institution with about 4,000 students. Formerly called the University of Oregon Medical School, they became an independent institution in 1974. Today, they employ about 11,400 people providing a variety of functions.
Additional Large Companies in Portland
Legacy Health System
Daimler Trucks North America
Precision Castparts
Fred Meyer
Information via Zippia.com
Portland Industries
Portland offers numerous industries to work in. Historically, Portland's primary industries were logging, and transport since forests and ports surround the city. Today, Portland's solid manufacturing base takes advantage of those same access points to shipping routes. As the city continues to modernize, technology industries are increasing.
One of the community's longest-running industries relates to commercial shipping and logistics. Only 80 miles away from the Pacific Ocean, the Port of Portland moves an estimated 13 million tons of product annually. The docks sit alongside the Columbia River at the northern edge of the city limits. The transportation industry employs nearly 200,000 positions in the area, including everything from truck driving to utility workers.
Because of the access to nearby transportation, the community enjoys a relatively varied and robust manufacturing economy. Portland has also become home to several companies that design and produce athletic apparel. World-famous sports names like Nike, Adidas, and Under Armour all have facilities within the area. However, workers looking for more traditional factory work like metal fabrication will also find opportunities. Brands like Boeing and Oregon Steel Mills have manufacturing plants in or near the metro area.
With the Oregon Institute of Technology in the city, it is no wonder that the tech sector is doing well. There are more than 1700 technology-related corporations registered within the city itself. Entrepreneurs or workers seeking to enter these careers may do well due to the concentration of opportunities. The area has been nicknamed Silicon Forest due to its similarities with the Northern California region called Silicon Valley.
Finally, as with most growing populations, the healthcare industry within the community is expanding at an all-time pace. More than 50,000 residents make a living providing health and medical care for their neighbors.
Top Industries in Portland
Health Care & Social Assistance
Professional, Scientific, & Technical Services
Educational Services
Retail Trade
Manufacturing
Accommodation & Food Services
Other Services, Except Public Administration
Partaking in the Portland Economy
Portland is a region with great natural wonder. Those who enjoy magnificent fresh air views will find no shortage of forested paths and greenspace. However, more urban types can also enjoy the many craft breweries, restaurants, and other venues. Economic data is essential to analyzing any potential new home, but those numbers are just part of the picture. Portland can offer new residents a beautiful community and a secure job base with multiple industries and opportunities.