Cost of Living in Portland, Oregon: Essentials to Include in Your 2023 Budget
Posted by Alicia Smith on Friday, December 16, 2022 at 1:00 PM
By Alicia Smith / December 16, 2022
Comment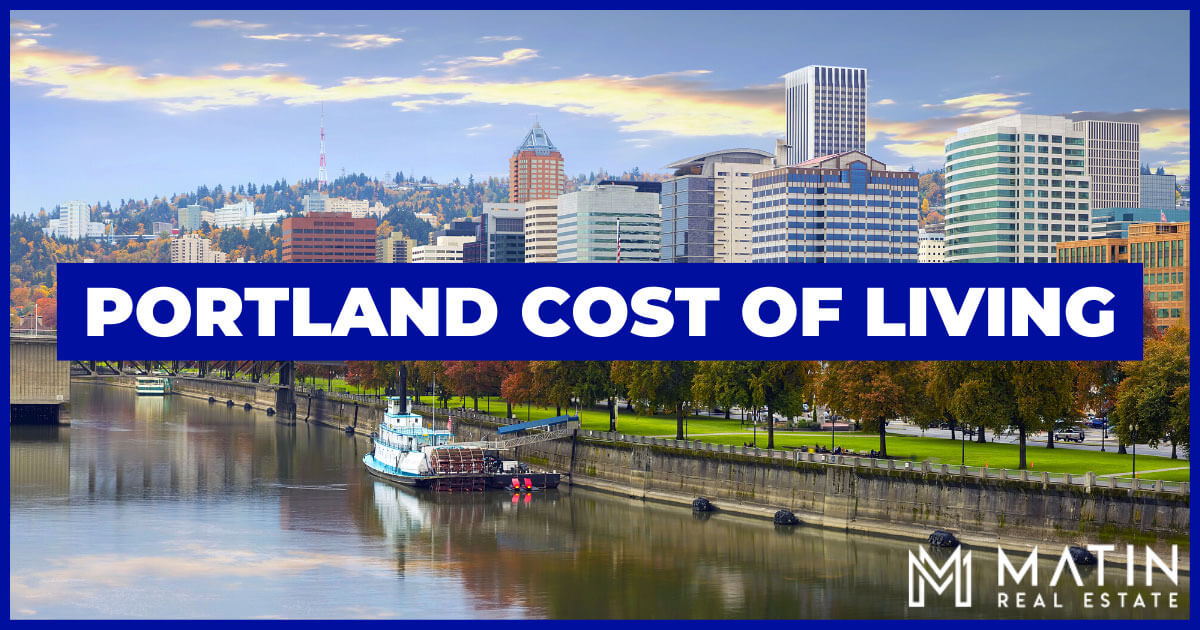 How Much Does it Cost to Live in Portland?
Also known as the City of Roses, Portland sits along the Willamette River and is located on the border with the neighboring state of Washington to the north. Mount St. Helens, found 50 miles to the northeast of the city, can be seen from homes in Portland on clear days.
While the cost of living index in Portland is 130.8, about 30% higher than the U.S. national average, residents love the area's natural beauty and the city's ample green spaces. Plus, Portland encompasses many highly walkable neighborhoods, delicious dining options, extensive public transportation, a vast array of things to do, and more. When those moving to Portland consider the cost of living in Portland, OR, they can conclude that homebuyers get what they pay for!
Housing in Portland
The price of housing and housing-related expenses in Portland is one of the biggest contributors to the city's higher cost of living. Although there are new construction homes for sale in Portland, competitive inventory often causes prices to increase.
When compared to the national average, median home prices in Portland are about $240,000 higher, giving a fantastic return on investment when it comes time to sell your home in Portland. Homebuyers looking to experience a city near the coast can also rejoice—this price point is actually relatively low compared to other cities on the West Coast. For example, median home prices are more than $300,000 higher in Seattle, Washington, to the north and $350,000 higher in Los Angeles, California, to the south.
Median Home Price
The median home price for a residence in the Portland, OR, area is about $535,000. Like most cities, though, home prices vary according to the neighborhood they are located in. Home prices in the Argay neighborhood range from $320,000 to $620,000, while homes for sale in Oak Hills range from about $400,000 to $795,000.
In comparison, luxury homes in Portland can range from $850,000 to $9.5 million. Condos in Downtown Portland run the gamut from around $200K to over $1.5M. Homes for sale in Bethany and Cedar Mill real estate, two of Portland's upscale neighborhoods, range in price from $325,000 to $6.9 million. Homebuyers can also purchase lofts in Portland for a median price of around $450,000.
Median Rent
Likewise, the median rent in Portland can vary according to where the rental unit is located. For the most part, renters in the Portland area should expect to pay about $1,633 per month on average.
Small apartments and studios can be found for as little as $500 per month, though this is fairly uncommon. On the other end of the spectrum, a three-bedroom luxury apartment can cost up to $8,600 per month. Homes, on the other hand, cost anywhere from $1,100 a month to rent a one-bedroom to about $6,000 for a five-bedroom house.
Utilities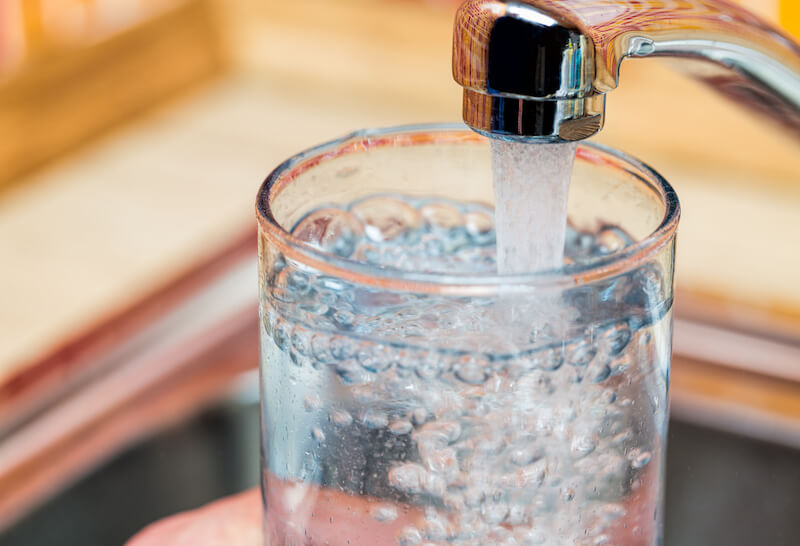 Utilities in Portland are relatively affordable when compared to the other costs of living there. In fact, the average cost of utilities in Portland is around 10% less than the national average. This is mainly due to the milder year-round weather. A resident of Portland might see the following average monthly bills:
Electric bill: $143
Water: $49
Sewage: $75
Trash service: $30 to $45 (depending on the size of the garbage container)
Internet: $63
Cable:$100
Phone: $12 to $36 (depending on provider)
Residents should keep in mind that some of these bills can be bundled with others to save money, such as cable/Internet/phone or water/sewage.
Food in Portland
The cost of food is another expense that Portlanders have to keep in mind when making a budget. Luckily, the Portland area has a lot of grocery stores and restaurants to choose from. Whether residents want to focus on home-cooked meals or prefer to eat away from home, Portland has something to suit every taste.
Groceries
Groceries are a staple item in almost every home. One of the best things about living in Portland is the easy access to local grocery stores, including discount and wholesale locations.
Chuck's Produce & Street Market is a family-owned store that offers low prices on a variety of common grocery items. WinCo Foods is an employee-owned store with wide aisles, bulk items, and affordable prices. Grower's Outlet is a year-round farmers' market where locals can buy fresh produce.
The cost for common grocery items includes:
Loaf of bread: $3
Gallon of milk: $2.70
Carton of eggs: $2.60
Restaurants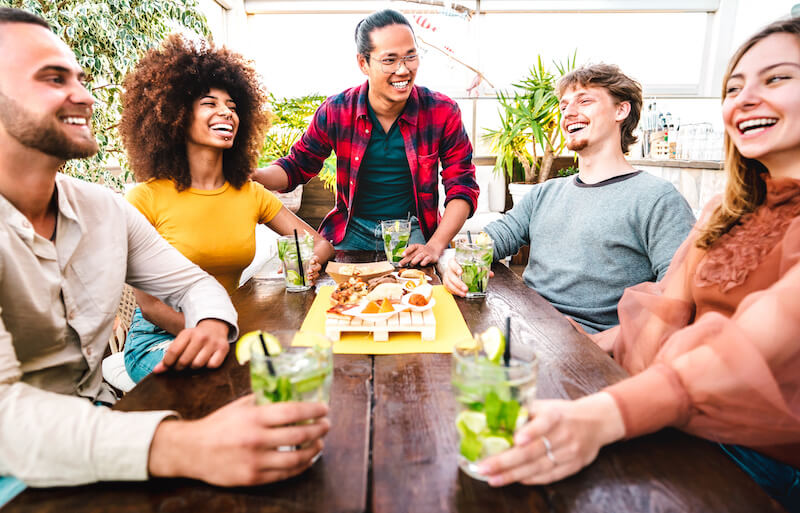 Portland is easily one of the top 25 cities when it comes to the number of restaurants located within its borders. For a casual dining experience, Portlanders should expect to spend about $11, while eating at a fine-dining establishment could easily cost around $100 for a multi-course meal.
Residents can find fast food places throughout Portland. At last count, there was about one fast food place per 4,000 residents. Just like many things in Portland, fast food prices are above the national average, with a Big Mac at McDonald's costing around $4.50.
Transportation in Portland
When it comes to transportation, people living in Portland have many options to choose from, including driving their own vehicles, taking public transportation, or relying on a rideshare program.
Residents using their own vehicle can expect to pay between $3.20 and $3.36 for a gallon of gas. Another expense of driving a privately owned vehicle is car insurance, for which Portland car owners pay about $1,432 a year, or $119 a month, on average.
Residents also have the option of using public transportation in the city, called TriMet. TriMet is the local transportation option within Portland and the surrounding area and includes buses and the MAX light rail and WES commuter rail systems. Prices for riding TriMet include:
Ride for 21/2 hours, Adult (18-64): $2.50
Ride for 21/2 hours, Honored Citizen (65+, low income, Medicare, or disability): $1.25
Ride for 21/2 hours, Youth (7-17): $1.25
Day pass, Adult (18-64): $5
Day pass, Honored Citizen (65+, low income, Medicare, or disability): $2.50
Day pass, Youth (7-17): $2.50
Month Pass, Adult (18-64): $100
Month Pass, Honored Citizen (65+, low income, Medicare, or disability): $28
Month Pass, Youth (7-17): $28
Residents can also call Portland Taxi to give them a ride to their destination.
Minimum: $3.50
Per mile: $2.90
Waiting time (per hour): $40.00
Per extra passenger: $1.00
Airport gate fee: $3.50
Health Care in Portland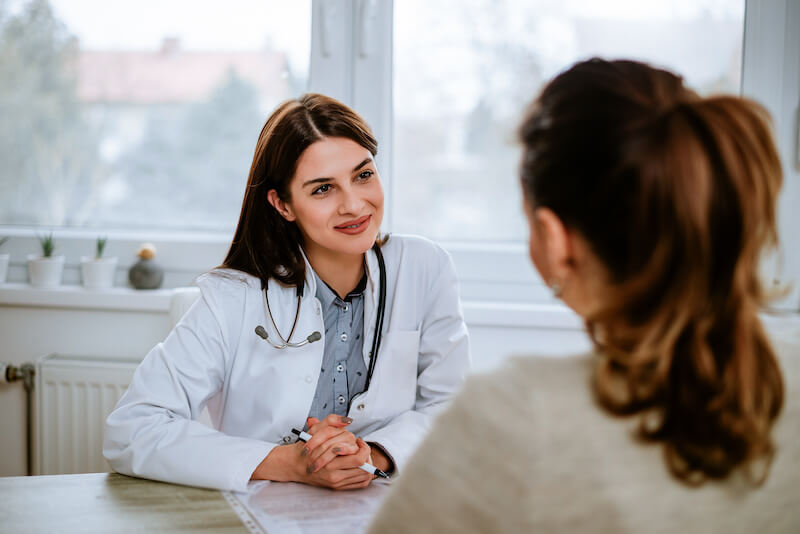 Considered by many as one of the best healthcare cities in the country, Portland has top-tier health facilities and offers eligible citizens free healthcare under the Oregon Health Plan. While Portland ranks about 16% higher when it comes to the cost of health care as compared to the national average, it does give its citizens easy access to low-cost options.
Portland residents with private insurance usually pay between $459 and $671 a month, or more, for private plans. A trip to the doctor costs about $169 for a general check-up. More expensive procedures and testing will cost more, and costs can vary by hospital.
Meanwhile, visiting the dentist will cost Portlanders around $102 on average. Of course, just like with a visit to the doctor, expect to pay more for certain procedures.
Just like in many parts of the country, prescription drug coverage through health insurance in Portland can help cover some costs. With no insurance, expect to pay around $495, on average, for prescription drugs.
Portland pet owners can expect to spend between $20 and $255 when visiting the veterinarian. The cost depends on the procedure, although pet owners can opt to purchase pet insurance to help cut down some of the costs.
Child Care in Portland
An additional expense for working parents and guardians in Portland is child care. A necessity for working families with young children, it's important for daycare to be affordable while also giving parents and guardians peace of mind.
With over 300 daycare facilities in Portland to choose from, parents have many options for child care. On average, the cost of daycare for one child in the Portland area is around $750 a month.
For parents and guardians with the means, hiring a nanny is another option. On average, the cost of a nanny in the Portland area is around $15.50 an hour, with rates ranging between $12 and $23 an hour. In many cases, a nanny can be hired for either full-time or part-time child care.
A third option for child care is after-school care, offered at some Portland-area schools and at establishments such as the YMCA. The cost for such care ranges between $100 and $500, or more, per month for one child. Most of these programs charge an additional fee for children picked up after the program's scheduled end time.
Entertainment in Portland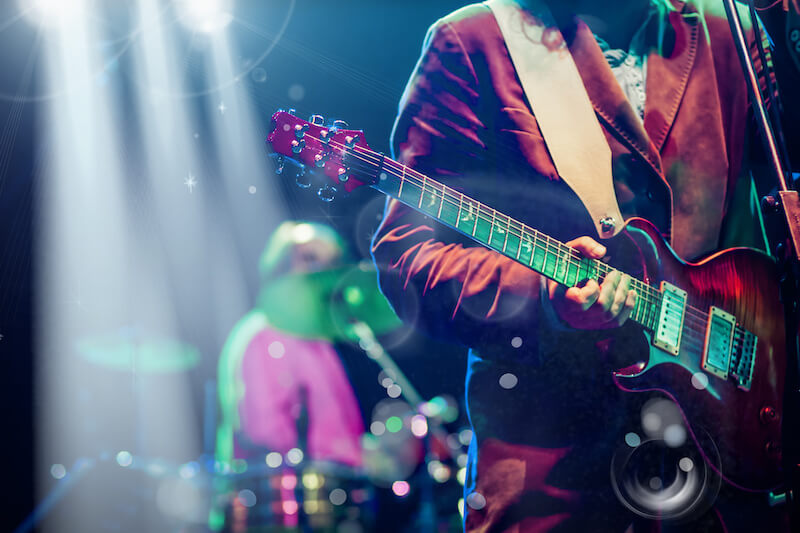 With ever-evolving attractions, Portland has a lot of entertainment options, including concerts and festivals, team sports, and nightlife activities. Best of all, residents can enjoy all of this with zero sales tax.
Portland has a variety of sports teams and sporting events that residents can enjoy. Some of the more prominent sports teams include the National Basketball Association's Portland Trailblazers, the Portland Winterhawks of the Western Hockey League, the Portland Timbers from Major League Soccer, and the Portland Thorns from the National Women's Soccer League.
When it comes to nightlife, Portland has many options. One is Mississippi Studios, where patrons can enjoy a drink while listening to local bands and musical acts from around the world. Featuring local live music, the Alberta Street Pub also serves a variety of menu items made using locally sourced food.
Residents can also take in a concert at the Arlene Schnitzer Concert Hall, which hosts a variety of events, including live music and magic and comedy acts, among others. Portland also hosts a series of events throughout the year, including the Portland Folk Festival, Rose City Comic Con, and the Waterfront Blues Festival.
Portland Salaries
Even though the cost of living in Portland is high, so is the average salary rate. The average income for Portland residents is about $34,000 a year, which is higher than the U.S. average salary of $31,000. While Portland doesn't have a sales tax, it does have an income tax divided into four separate brackets, found below.
$0–$3,600: 4.75%
$3,600–$9,050: 6.75%
$9,050–$125,000: 8.75%
$125,000+: 9.90%
The median household income in Portland is $71,000, which is higher than the $63,000 average median household income in the U.S. The minimum wage in Portland depends on the number of employees a company has, with those with 25 or fewer employees required to pay $13 an hour and companies with 26 or more employees paying $14 an hour. The current unemployment rate in Portland is 5.3%, which is slightly lower than the U.S average of 5.4%.
The highest paying jobs in Portland are those in the medical field, which have salaries ranging from about $175,000 to $285,000 a year. These jobs are followed closely by jobs in the financial, research, and law sectors. Rounding out the top 50 are jobs in the entertainment industry.
The most popular jobs in Portland, by number of employees, are fast food, retail, and warehouse workers. In addition, jobs in nursing and customer service are also popular. Lower down on the list are other specialized jobs, such as teachers, electricians, and security guards.
Portland, OR, Offers Urban Living With Beautiful Natural Vistas
Living in Portland, OR, offers residents many benefits, including the city's many amenities. Residents are also within an hour's drive of the Pacific Coast to the west and the mountains to the east. Plus, Portland is renowned for its culture, including world-class food and entertainment.
Ranked as one of the best places to live in the U.S., residents have access to a growing job market, especially when it comes to the tech, health, and sports fields. The city is also a stronghold for nonprofits, including MercyCorps, Medical Teams International, and the Nike Foundation's Girl Effect, among others.
Located in the Pacific Coastal Temperate Rainforest of North America, Portland sees its fair share of rain but has surprisingly warm and dry summers, making it a good home for people who like to spend time outdoors. The city's many green areas and parks also make it appealing to nature lovers. Portland also offers a lot to do for anyone seeking first-class nightlife, whether that's an evening of music, relaxing with a drink at a local bar, or enjoying a concert or show. Portland, OR, is considered one of the must-move-to destinations on the West Coast.