To Paint or Not to Paint, What Should You Do Before Selling Your Home?
Posted by Jordan Matin on Monday, March 15, 2021 at 11:49 AM
By Jordan Matin / March 15, 2021
Comment
If you have read any articles on what you should do to get your home ready for sale, you have probably seen many with the advice to paint your home interior, some with the advice to paint both inside and outside, and some that say painting your home before selling it really doesn't make much of a difference.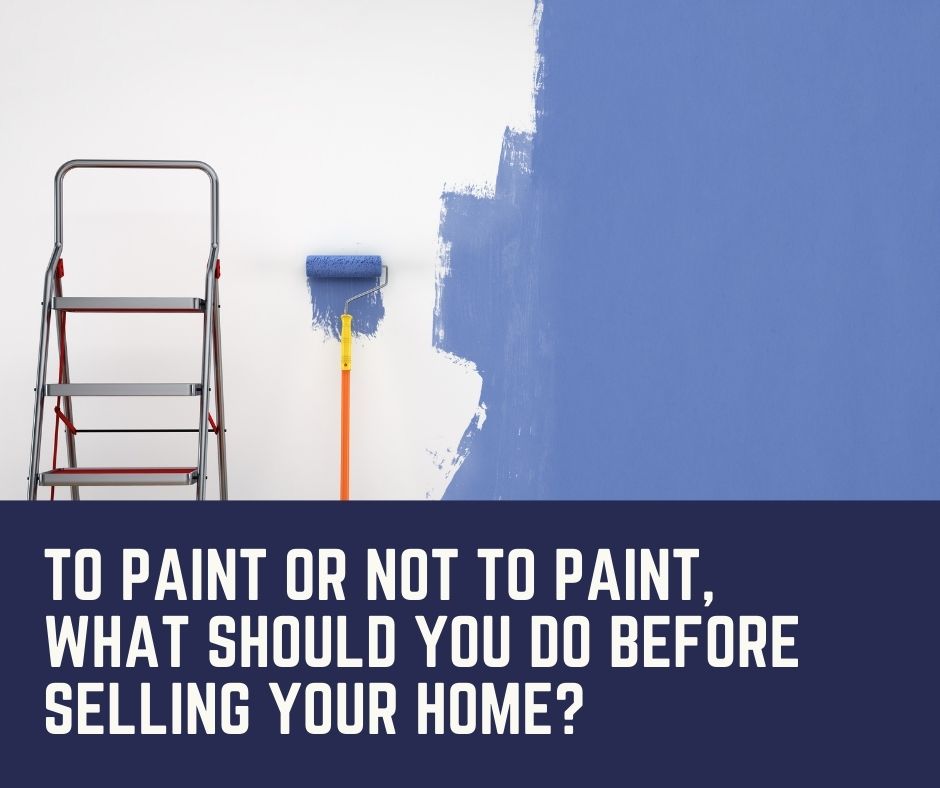 There is a reason a larger number of people advise homeowners to give their homes a fresh coat of paint before listing for sale on the open market. Research has shown that homes with a fresh coat of neutral paint sell more successfully, but in some cases painting your home just to get it sold actually does make little difference.
Here are some reasons why it is most often best to go ahead and paint your home when getting it ready to sell, and a few reasons why painting might not be so important depending upon the circumstances.
To Paint: Reasons for Painting a Home Before Selling It
First Impressions are Huge: a fresh coat of paint instantly communicates that the home is in great shape and ready for the next owner.
Fresh paint shows better in photos. Online listings are where most buyers begin their search and will be the deciding factor in whether a buyer comes to see the home in person.
A clean and bright house gives a buyer a good feeling about the property and helps them to imagine themselves living there, fresh paint makes a home feel clean and bright.
A large number of buyers are looking for turn-key homes that they can move into with little to no need for making any updates or repairs before they move in. For some buyers not having to paint when they move in is a big bonus, because delaying bringing items into the home to paint just feels like one more hurdle in the stress of buying a home.
More: How to Add Value to Your Listing
Not to Paint: Reasons Painting May Not be the Most Important Part of Selling
The biggest reason to choose not to, or opt-out of, putting a fresh coat of paint on the wall of your home is when the expense will be greater than the returned benefit. The return on investment for painting has shown to be high but is not a guarantee. If you do not have the funds to hire someone to paint or time to do it yourself then it is not something that will keep your home from selling.
The Market is Hot: in a sellers' market, homes in desirable neighborhoods that are in great condition will still sell quickly. So if your home is well-maintained and clean, the need to paint is mainly extra time. It could help your home to sell quicker, but it will still sell regardless.
There are other more pressing issues. If you have a home that needs to be marketed as a fixer-upper than a fresh coat of paint will cost more than the reductions on the home for what needs to be fixed. So painting would not be worth the time and money.
For more information on selling your home in Portland and other areas of PDX and the Portland Metro area and Southwest Washington please contact us anytime.