Oswego Lake Access FAQs: What to Know About Lake Oswego Public Access & Easements
Posted by Alicia Smith on Wednesday, December 21, 2022 at 9:51:29 AM
By Alicia Smith / December 21, 2022
Comment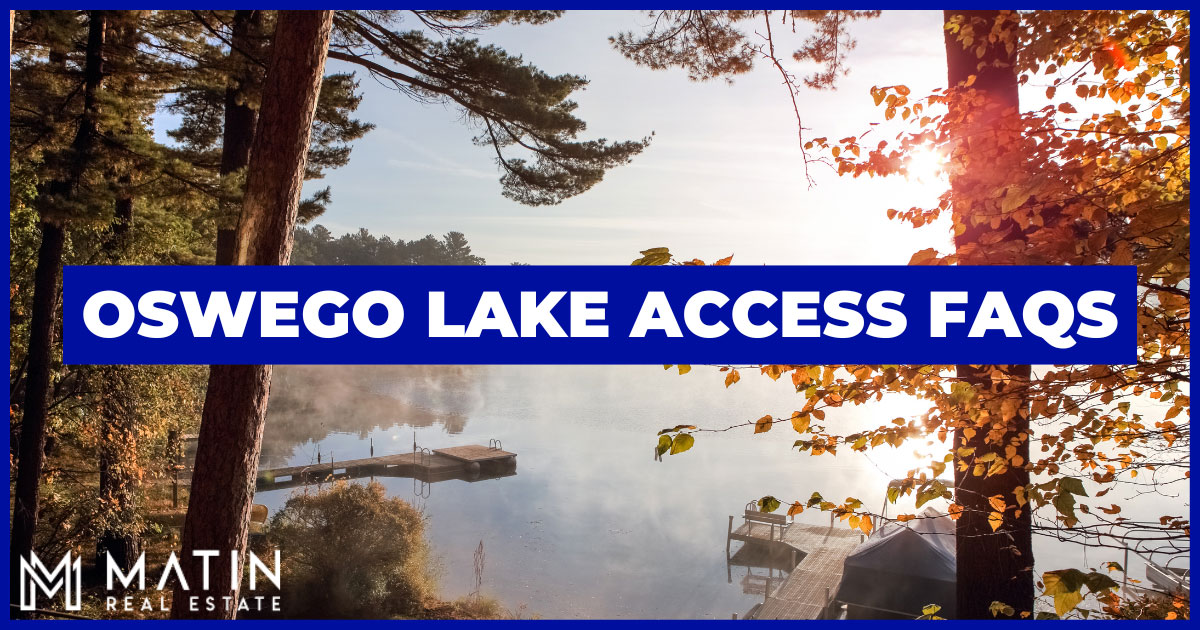 There are nearly 700 properties bordering beautiful Oswego Lake in Oregon. These properties, located in the bounds of the city of Lake Oswego, are a mix of lovely waterfront homes and low-rise condos. Every owner is a shareholder in the lake, and they pay annual fees for the maintenance and upkeep of the lake. Because of this arrangement, most homeowners who live on the lakefront have private access to the water through a system of easements. Although there are some public access points, they are constrained. Before moving to Lake Oswego, many have questions about their rights and responsibilities as homeowners in this beautiful community. Here are some answers to those questions about Oswego Lake usage.
Can Anyone Use Oswego Lake?
The Lake Oswego Corporation (LOC) is a collection of homeowners and property owners who pay to maintain and improve Oswego Lake. These homeowners pay expensive fees to preserve the lake, which is why the Lake Oswego City Council voted years ago to make the lake mostly private access. Homeowners pay an annual assessment to cover the cost of preserving the lake. The yearly assessment payment is due at the end of February. There's also a $7,500 transfer fee at closing whenever a new owner purchases one of Lake Oswego's luxury homes for sale.
Shareholders paying these one-time and annual fees are those with primary access to the lake for boating, fishing, and other purposes. There are a couple of swimming parks in Oswego Lake, but swimmers must be residents of Lake Oswego. The main city swim park is open to all city residents. A second swimming park is only available to residents who live within the boundaries of the former Lake Grove School District. Other than those two exceptions and easements described below, most of the lake's use is reserved for the waterfront homeowners who pay for its upkeep.
Lake Oswego Easements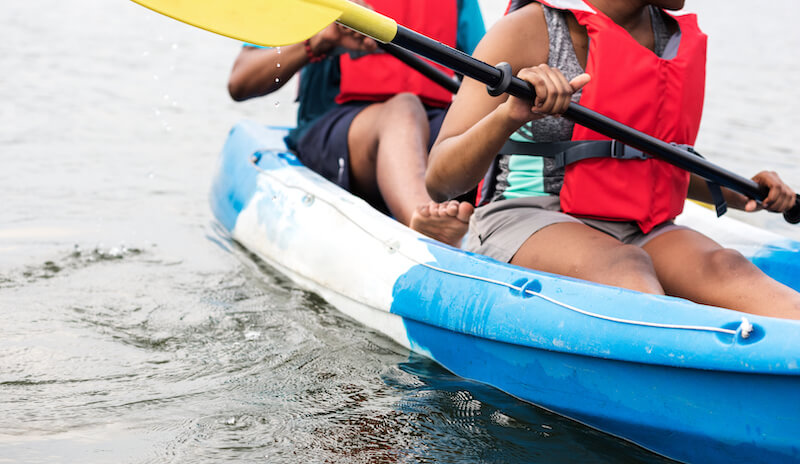 There are 20 lakefront easements in Lake Oswego. The city has approximately 3,000 homes that have deeded access to the lake through an easement. This means that many homeowners in Lake Oswego can still use the lake for boating and recreation if they choose not to join an easement. Every easement has a volunteer board of directors and a set of rules governing it. Fees and regulations vary from easement to easement.
Homeowners must apply to their local easement and the LOC to join an easement. LOC fees vary based on the type of lake use a homeowner wants to enjoy. For example, the LOC fee for someone who wants to only swim and use unpowered watercraft, like canoes or kayaks, is about $200 per year. To use a powerboat on the lake, a homeowner pays an easement fee (approximately $1,400 annually) to the LOC. This fee is in addition to a person's membership fees for their local easement.
Lake Oswego Neighborhoods With Easements
To use Oswego Lake, a home does not have to be on the waterfront. The home can be in a neighborhood one or more blocks away from the waterfront to join an easement. Each easement has varying facilities and annual fees. Here are five Lake Oswego neighborhoods with deeded access to easements.
Uplands
The Uplands neighborhood is just north of the lake and surrounds beautiful Springbrook City Park. The Uplands Easement has 10 boat slips at its dock and 74 rack spaces for kayaks or standup paddleboards. There is a porta-potty on shore at the pier, but no electricity is available. Homes for sale in Uplands list from the $500s, though luxury homes regularly top $3 million.
Membership fee: $450 per year
New Member Initiation: $1,500
Boat Slip: $750 per year
Kayak Rack: $150 per year
Evergreen
The southern boundary of the Evergreen neighborhood is Lakewood Bay, and residents here have access to the Lakewood Bay Community Club. The dock has some picnic tables for members to use, 14 boat slips, and many standup paddleboard and canoe racks. Restrooms and electricity are available at the facility. The Public Library and the Lakewood Center for the Arts are easily accessible from this upscale neighborhood. Homes in Evergreen list from the $800s, though most homes are listed from $1.2–3.6 million.
Family membership: $400 per year
New Member Initiation: $500
Power Boat Slip: $500 per year
Kayak Rack: $100 per year
Annual Lakewood Bay Homes Assessment: $50
Palisades Heights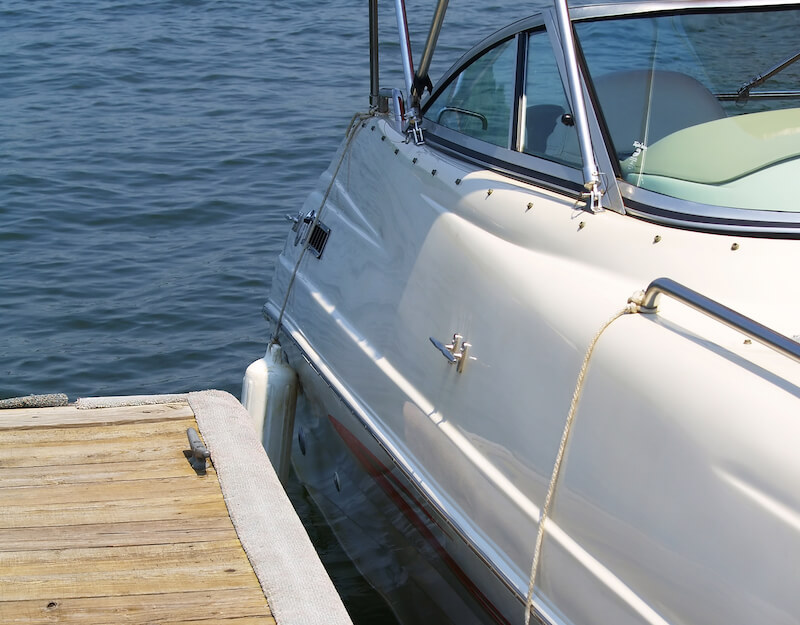 The Palisades Heights neighborhood covers a sizable portion of the south side of Oswego Lake. Shifting elevations mean that even homes further back from the water might still have lake views. It is a low-density neighborhood with several parks, historic sites, and a public golf course. The neighborhood's easement is the Palisades Park Community Club, which has a locked gate at its entrance. Boat slips are extremely limited at this club, and there is a long waiting list. It has non-slip aluminum decking, picnic areas, eight boat slips, and numerous storage racks for kayaks, canoes, and standup paddleboards. Palisades Heights homes list from just under $1 million to more than $2 million.
Blue Heron
Blue Heron is a small neighborhood on the lake's southwest shore, where homes list from $1.5–4 million. The Blue Heron Easement allows year-round access to the lake for homeowners in the neighborhood, complete with a restroom and electric hookups. It has gated access, about 24 boat slips, and a limited number of rental racks for canoes, kayaks, and paddleboards.
Membership fee: $155 per year
New Member Initiation Fee: $650
Powerboat fee: $375 per year
Canoe/Kayak rack rental: $100 per year
Paddleboard rack rental: $50 per year
First Addition
The First Addition neighborhood of Lake Oswego is north of the Evergreen neighborhood mentioned above. This is more of a traditional residential area, with many single-family homes available. Homes for sale in First Addition list from the $800s to more than $2 million. The Forest Hills Easement applies to many of these properties. Amenities include 20 boat slips, storage racks for personal watercraft, lockers, restrooms, electricity, and Wi-Fi.
Membership fee: $500 per year
New Member Initiation Fee: $3,000
Boat Slip: $1,200 per year
Canoe or Paddleboard Rack: $350 per year
Personal Locker: $200 per year
Oswego Lake Boating & Fishing
There are plenty of things to do in Lake Oswego for homeowners or visitors, but only Lake Oswego residents and their guests can access the lake for boating and fishing. There are no current public access points for non-residents for boating or fishing. Activities such as fishing are still under the regulation of the State of Oregon. Therefore, anyone fishing must have a state fishing license on them at all times.
Any boat that will be put in the water must be registered annually with the Lake Oswego Corporation, and all fees must be up-to-date. Unless a person owns a personal dock or boat slip or has one of the limited number of boat slips available in the easements, they will only be able to access the lake by appointment with the LOC. Many residents tow their boats to access the water. Steam cleaning is required at the owner's expense before a boat can be placed in the water to ensure that invasive plant species from another body of water don't make their way into Oswego Lake. All state licensing and insurance are also required, and boat owners can provide this paperwork yearly to the LOC.
Exclusive Access to One of Oregon's Most Beautiful Lakes
Living in Lake Oswego's best neighborhoods—or being a guest of someone who lives there—is the only way people can access Oswego Lake for recreation, boating, fishing, and swimming. Private lake access is one of the perks of living in this upscale community. Even residents who don't live along the waterfront still have access to the lake through local easements.
If you're interested in living in Lake Oswego, Oregon, contact Matin Real Estate at (503) 622-9601 to get in touch with a local real estate agent and find the ideal Lake Oswego home for you today.