Oregon City Schools: What to Know About Public, Charter & Private Schools in Oregon City
Posted by Alicia Smith on Thursday, February 16, 2023 at 9:49 AM
By Alicia Smith / February 16, 2023
Comment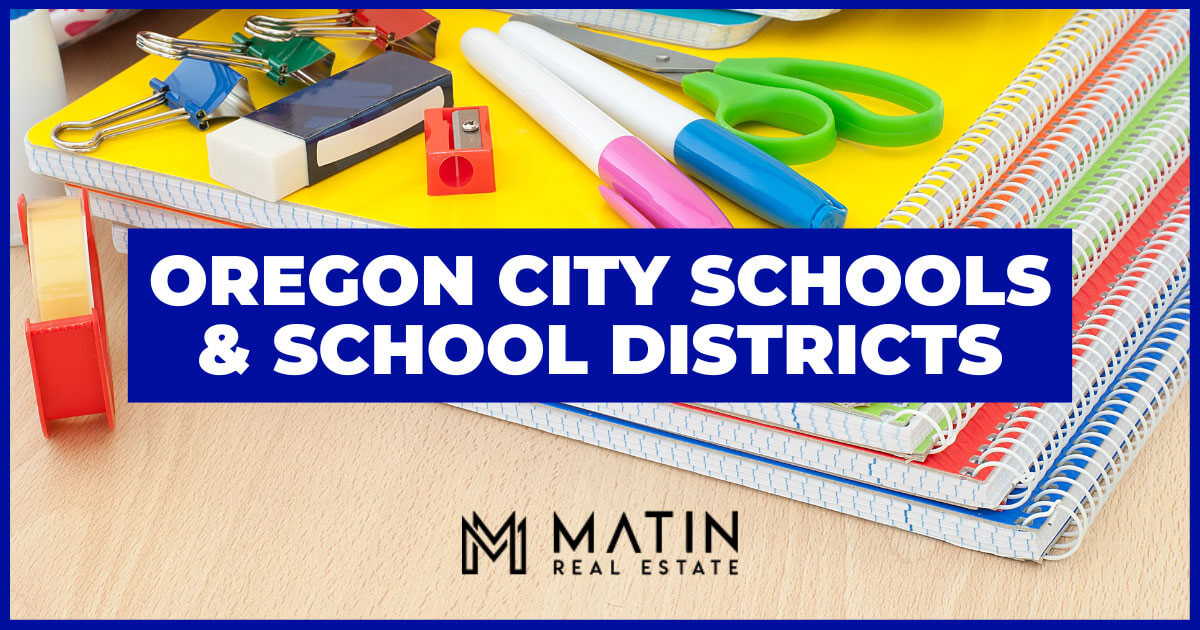 Oregon City has quite a reputation for having a variety of educational options from Pre-K through the university level. Through 12th grade, students can go to local public, private, or charter schools. After graduation, a whole world of universities, community colleges, and trade schools open up to them.
Looking into the educational opportunities in the area can help prospective residents decide which neighborhood to choose and feel good about their selection. To help everyone with that goal, here's a look at everything students and their families need to know about the schools in Oregon City, Oregon, one of Portland's most walkable suburbs.
Public School Districts Serving Oregon City
District 62 of the Oregon City School District oversees the public school system from the elementary through high school levels. This district serves over 8,000 students across seven schools.
Families wanting to put their children in preschool can attend the Jennings Lodge Campus. This learning center also offers after-school care, camps, community education classes, and youth sports. Alternatively, residents can contact the Clackamas County Children's Commission for birth to three or preschool services.
Students who do not attend preschool will start on their path toward learning at one of the many elementary schools, such as:
Redland Elementary
Holcomb Elementary
Beaver Creek Elementary
Gaffney Lane Elementary
John McLoughlin Elementary
For a bilingual school experience, students can go to Todos Unidos at Candy Lane School from Kindergarten through 5th grade. Springwater Environmental Sciences School offers kindergarten through eighth-grade students a unique learning experience through a science-focused lens.
After elementary school, students move on to either Gardiner Middle School in neighboring Tualatin or Tumwata Middle School, which is located just east of Oregon City's McLoughlin Historic District. Both schools allow students to prepare for college through the Advancement Via Individual Determination (AVID) program. Gardiner is known for their expansive Active Learning Center, while Tumwata offers a rich athletics program.
All students go to Oregon City High School from 9th through 12th grade after completing middle school. This school gives students access to AP classes and diverse electives, including drama, JROTC, and student government. Numerous clubs and athletic programs round out the school experience, allowing students to pad their college admissions resumes.
Oregon City Charter Schools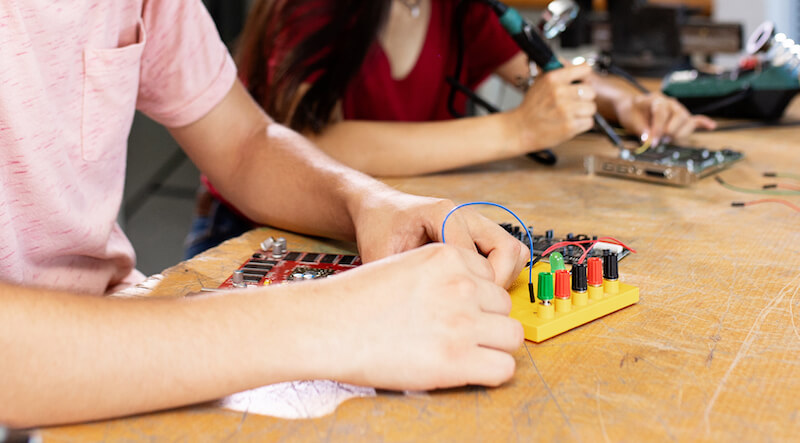 The charter schools in Oregon are within District 62, although teachers, parents, and other community members operate each school. Alliance Charter Academy, Oregon City Service Learning Academy, and Clackamas Academy of Industrial Sciences are the three main schools.
Alliance Charter Academy provides education to students from Kindergarten through 12th grade. Every student is allowed to create a custom learning schedule that includes charter school tasks, community learning activities, and home education. School organizers work together to create fun events for the students and their families, which helps students build a strong community. Alliance Charter is located in the Park Place neighborhood.
Oregon City Service Learning Academy is a high school in the Canemah neighborhood open to students in and outside District 62. The learning approach centers around a balanced curriculum complete with assignments, reflections, and project-based learning activities. Students earn credits toward graduating with their standard high school diploma. Extra-curricular activities and community events add more value to the educational experience.
Clackamas Academy of Industrial Sciences aims to prepare middle and high school students for a rewarding career in trades like automotive, manufacturing, welding, and electronics. Students earn high school credits while attending classes at Clackamas Community College. Frequently, they earn all their credits for high school graduation early, allowing them to graduate with dual degrees. Students can also join fun clubs, like Team 2550 Robotics, which help them build new skills and better understand the path ahead.
Oregon City Private Schools
Private schools in Oregon City offer students an alternative educational path to follow through 12th grade. A half-dozen private schools operate within the city. St. John The Apostle Catholic School, Strike School, and North Clackamas Christian School are the most popular options.
St. John The Apostle Catholic School serves over 230 students in Pre-K through 8th grade. The school was founded in the 1840s as a dedicated learning environment that honors students' academic, spiritual, physical, and emotional needs. Students build vital critical thinking skills while learning about math, science, language, and other key subjects.
Strike School is a non-traditional, digital learning environment that allows students to get a quality education in the comfort of their own homes. Kindergarten through Grade 12 students follow an individual learning plan based on the state's educational standards. Students can change their curriculum as they move through each grade to match their learning styles and goals best. Tutoring services and enrichment activities add to the value of the program.
North Clackamas Christian School enrolls students from pre-K through 12th grade. Over 300 students attend classes at this school each year. The academic program allows students to build a solid foundation to serve them well in college and their careers. Eligible students can even take AP English and U.S. History courses. Extra-curricular activities range from athletics to art and music programs, plus many fun clubs like the National Honor Society.
Colleges & Universities Near Oregon City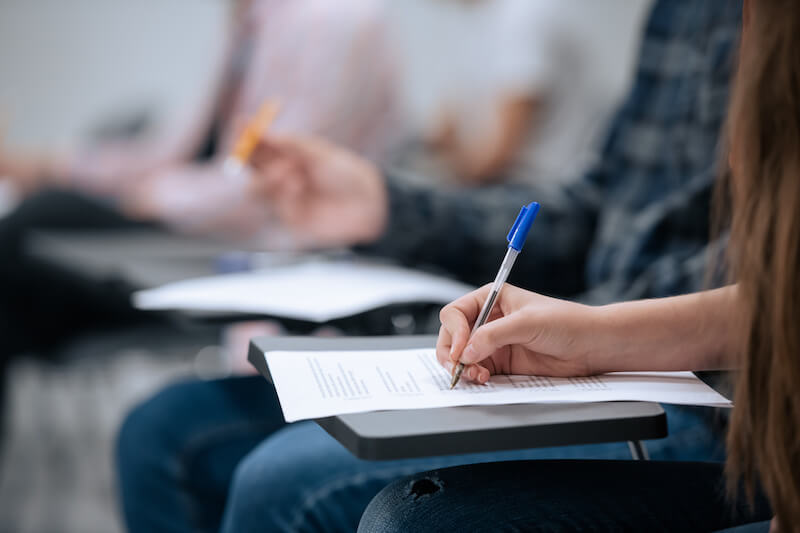 After graduating from high school, students can choose over 25 colleges, universities, and trade schools in the area. Clackamas Community College is an excellent option for those who want to enter trades or earn an associate degree. For the full college experience, many graduates go on to attend classes in the city of Portland at Portland State University.
Over 5,800 students attend Clackamas Community College every year. Students can work toward earning technical and transfer degrees across a variety of disciplines ranging from journalism to engineering. Many workshops, CTE licensure courses, and other continued learning opportunities are also available. Academic support begins from day one from knowledgeable advisors and continues through the educational journey.
Portland State University is a four-year public college offering undergraduate and graduate degree programs. More than 17,000 students attend classes in any given year, many of which take advantage of the convenient online course offerings. Students can study accounting, world language pedagogy, and everything in between at the undergraduate level. The most popular master's degrees are in education, business, engineering, public administration, and social service professions.
Many students elect to stay in student housing dorms to get the whole college experience. Greek life is also prominent at this university, allowing students to build a social network and learn strong leadership skills. PSU sports teams and clubs offer even more opportunities to create a lifetime of connections.
Oregon City's Dedication to a Quality Educational System
Providing educational options is a top priority for Oregon City, and it shows in all they do. From Pre-K to the university years, students get ample opportunities to learn, grow, and thrive, and the history in the region and the natural wonder throughout Oregon City's hiking trails and parks are great complements to in-classroom work. Their access to learning resources also helps, ensuring they get an educational foundation to serve them well.