Oregon City Economy: Major Industries, Economic Outlook & Best Businesses in Oregon City [2023]
Posted by Alicia Smith on Tuesday, February 28, 2023 at 7:23:15 AM
By Alicia Smith / February 28, 2023
Comment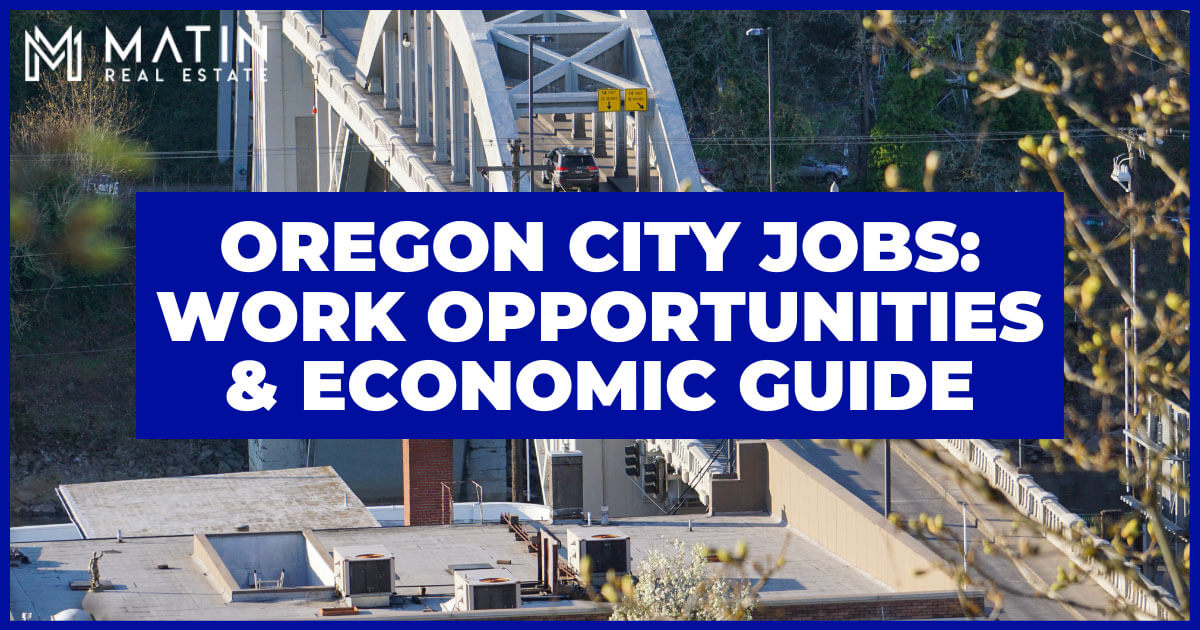 In the beginning, Oregon City, Oregon, thrived thanks to its role as a hub of the forestry industry. Lumber mills provided residents opportunities to build rewarding careers and support their households.
Since then, Oregon City has evolved as a thriving Portland suburb; in fact, it's widely considered one of Portland's most walkable suburbs! Residents often travel into the city to work in the hospitality field, which is constantly growing and thriving alongside the popularity of the Portland Metro area. Residents who don't want to commute can find even more job opportunities in town at all the local healthcare centers, supermarkets, and household service providers.
Overall, Oregon City has a healthy economy all its own. This is excellent news for those who might want to relocate to this county seat of Clackamas County. Here's what everyone needs to know about the economic layout in Oregon City, Oregon, before moving here.
Top Employers in Oregon City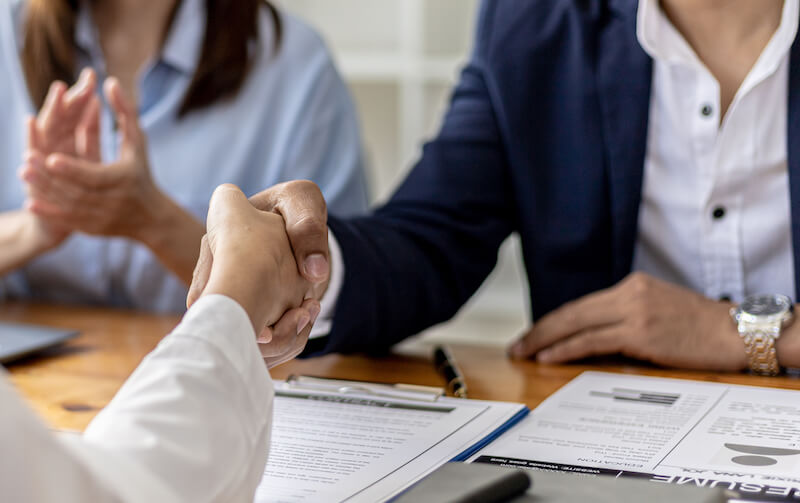 More than 19,800 people work at businesses all across Oregon City. There are at least 1,400 employers inside the city limits, with even more popping up all the time.
Over 75% of the employers are locally owned small businesses with nine or fewer employees each. Of those small businesses, around 45% employ four people or fewer, although their labor force is likely to grow in the coming years.
Approximately 20% of Oregon City companies have ten or more employees at any given time.
The top five employers in the area are:
Benchmade Knife Company
Albertsons Supermarket
Avamere Rehabilitation
B&B Leading Company
First Call Heating and Cooling
The employment landscape may change in the coming years due to the mission to add more target industries.
In entry-level roles, employees can expect to earn at least $13.50 per hour, which is the minimum wage for the state. Income potential increases as workers gain years of experience or add to their education and training credentials.
Additional Large Companies in Oregon City
Providence Heart Clinic
Providence Willamette Falls Medical Center
Funnel Box Video and Animation
Practice Max
Best Western Plus Rivershore
Is Oregon City a Good Place to Start a Business?
Oregon City has many small businesses growing and thriving in its confines, but there's always room for more. Thanks to its supportive community and great tourism rate, small businesses can quickly gain a foothold in this area.
To help the local economy grow, the government supports new or relocating companies through various innovative business incentive programs. Depending on the target location for the business, small business owners may be able to get grants and low-cost financing, workforce training resources, and other help getting set up.
In the urban renewal area near downtown, business owners can apply for funding to help acquire property, improve the site, create neighborhood development programs, and more. In the Enterprise zone, on the other hand, incentives center around property tax abatement for up to five years.
To apply for these programs and others like them, small business owners can read each program's guidelines and then fill out the application packets as instructed. The program operators will confirm eligibility and respond within a few weeks.
The Oregon City Ombudsman Program offers even more help setting up a small business within city limits. Small business owners can get in touch for help learning about zoning and permitting, looking for commercial properties, and so much more.
Oregon City Economy Facts and Figures
Oregon City will have over 20,000 employees by next year if current growth trends continue—currently, the labor force increases by about 150 people annually.
If the business incentive programs prove successful, that rate may accelerate considerably—estimates state 40% in 10 years, which is much higher than the expected average of 33% for the US.
While establishing their companies in Oregon City, local business owners can expect to spend up to $20 per square foot for their commercial space. Vacancy rates usually stay in the 8% range, making finding a suitable spot to set up shop relatively easy.
Over 12% of the current labor force workers are in office and administrative support jobs. About 10% of workers hold management positions, while 7% work in construction. Only about 6% of the local population is currently out of work, which aligns with the average unemployment rate for the nation.
Across all industries, employees make about $27,000 per year on average. The median household income in this area is $59,400 per year. Residents can land higher-paid positions with the proper education, training, and experience. Police officers, for example, make at least $72,000 annually, while speech and language pathologists can make at least $96,000 annually.
Oregon City Industries
Residents and tourists alike drive the economic growth of Oregon City, Oregon. The primary industries supporting the development of the local economy are service providers, hospitality, manufacturing, logistics, and healthcare. There's still a lot of room for improvement in the coming years.
Government officials have decided to focus on bringing more manufacturing plants, logistics companies, and healthcare brands into the mix. Beyond that, they hope to attract businesses focused on professional, scientific, and technology services.
Their efforts have already brought several manufacturing and logistics firms to the area. The leaders in these industries include Tri Lett Industries, Orchid Orthopedics, Rock Hard Limited, Transco Northwest Inc., and Coyote.
To further improve the local economy, city planners aim to add more fun attractions, dining establishments, and hotels to the cityscape. These efforts align with the guidelines established in the Economic Development Strategic Plan for the city. Across the entire state, tourism serves as a $10 million industry, making it well worth investing in for the economic growth of Oregon City.
Top Industries in Oregon City
Health Care & Social Assistance
Retail Trade
Construction
Manufacturing
Educational Services
Professional, Scientific, & Technical Services
Transportation & Warehousing
Come See the Opportunities in Oregon City
Economic data is one thing, but visiting Oregon City is often best to see the possibilities in person. With that move, it's easy to see how the data comes together while exploring all the city offers. From beautiful landscapes to a tight-knit community feel, this city truly has it all. On top of everything, Oregon City is also one of the suburbs closest to Portland International Airport. So, why not start planning your adventures and head out the door for a visit to the county seat of Clackamas County, Oregon?