Security Technologies To Look Into For Your Next Multi-Unit Community
Posted by Alicia Smith on Monday, March 28, 2022 at 1:12 PM
By Alicia Smith / March 28, 2022
Comment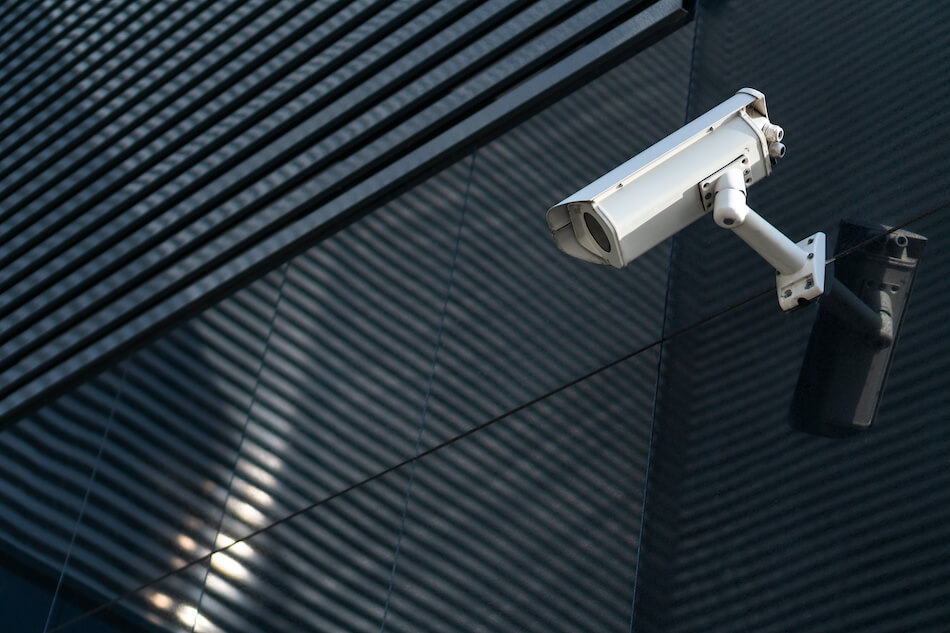 When looking for your next home or real estate investment, you are bound to have lots of questions. One big concern for anyone looking at the current market is security. Whether you're a first-time buyer considering the best home security tools or a commercial investor looking to protect your multi-unit property.
Modern multi-unit communities are well-known for their top-quality security measures, including access control, secure gates, and security teams. However, you need to know what to look for in your condo building or apartment complex.​
From access control to video surveillance, this article will teach you about the different security technologies you should look for in any multi-family property for sale. Keep reading to learn how to prioritize security before moving to or investing in a new community.
Touchless Access Control
Every gated community needs to have a touchless residential building entry system. They are essential to maintain security and hygiene within the community. Hygienic access control has become more important recently, and the trend doesn't seem to be slowing down. Installing touchless access systems reduces the spread of germs and eliminates the need for keycards and fobs that can be lost or stolen.
There are two common forms of touchless access control systems:
Keyless Entry Systems
Keyless entry systems expand on traditional access control systems to bring you a more secure and easy-to-use access system. Various keyless options include physical keycards, keyfobs, pins, and mobile-based keycards. Keyless entry systems mean that you no longer have to carry several keys, and instead, can access your property using digital credentials stored in your mobile device.
Also, keyless entry systems remove the number of touchpoints for residents and reduce the spread of germs. Residents won't have to touch the same doors as several people, which is far more hygienic. Overall, keyless entry systems are an effective access control solution and one of the wisest security investments for landlords.
Intercom Systems
​Much like keyless entry systems, door intercoms do not require any keys. Door intercoms have audio and video capabilities that facilitate communication before giving access. Residents could speak to visitors through their intercoms to verify their identities and give them the necessary access.
​One of the most significant advantages of door intercom systems is remote management capabilities. If you are at work and expecting a package, you can speak to the delivery driver through the intercom, so they put your parcel in a safe place. Door intercoms give you complete control over who accesses your unit without being complicated or time-consuming to use.
Video Surveillance System
Video cameras are essential for any multi-unit community. They are great at deterring intruders and capturing them if necessary. However, when security teams integrate video surveillance and access control, both systems become even stronger.​
Access control accepts a user's credentials, verifies them, and provides access if they are valid. It is a highly effective system, but if someone steals a keycard, they can quickly gain access to the community and the resident's unit.
Integrating your multi-family access control system with video surveillance eliminates this risk. Video cameras can double-check that the right person uses the correct credentials as they enter the complex. If they are not, the security system can contact security and mobile them to stop the intruder. Video camera integration enhances the features of access control for better protection overall.
Visitor Management System
Maintaining a secure yet welcoming system for permitting visitor access is essential to the quality of life in a multi-family living situation. A strategic and thorough system can provide convenient access to visitors without leaving gaps for intruders to slip through.
With a digital visitor check-in system, visitors can enter their details and provide information about their visit. Then, they can gain easy access to the community. For regular guests, security could set up temporary credentials that they could use to gain access through the touchless access system. This would give them easy access every time without compromising security.
Easy-To-Use Credentials
One of the best features of a keyless entry system is the lack of keys. Residents no longer have to carry a key for the gate, their unit, and each facility. Instead, one credential can now give residents access to all areas with one quick tap.
Security can load one credential like a keycard with access to all necessary areas. This controls which areas residents have access to and makes their lives more accessible since they have less to carry. Without the relevant credentials, people cannot access these parts of the community, which protects against intruders. Credentials are essential for safety and living an easier life.
Look For Security That's Easy to Forget
Thanks to the latest smart technology, homes are more efficient and safe. The best security systems merge seamlessly with everyday life. They're robust enough to provide around-the-clock peace of mind without being obtrusive or even visible at all. If you're moving to a new apartment or investing in a multi-family property, remember to keep security at the top of your priorities.