Moving to West Linn: 7 Things to Love About the West Linn Life
Posted by Alicia Smith on Tuesday, May 16, 2023 at 7:29 AM
By Alicia Smith / May 16, 2023
Comment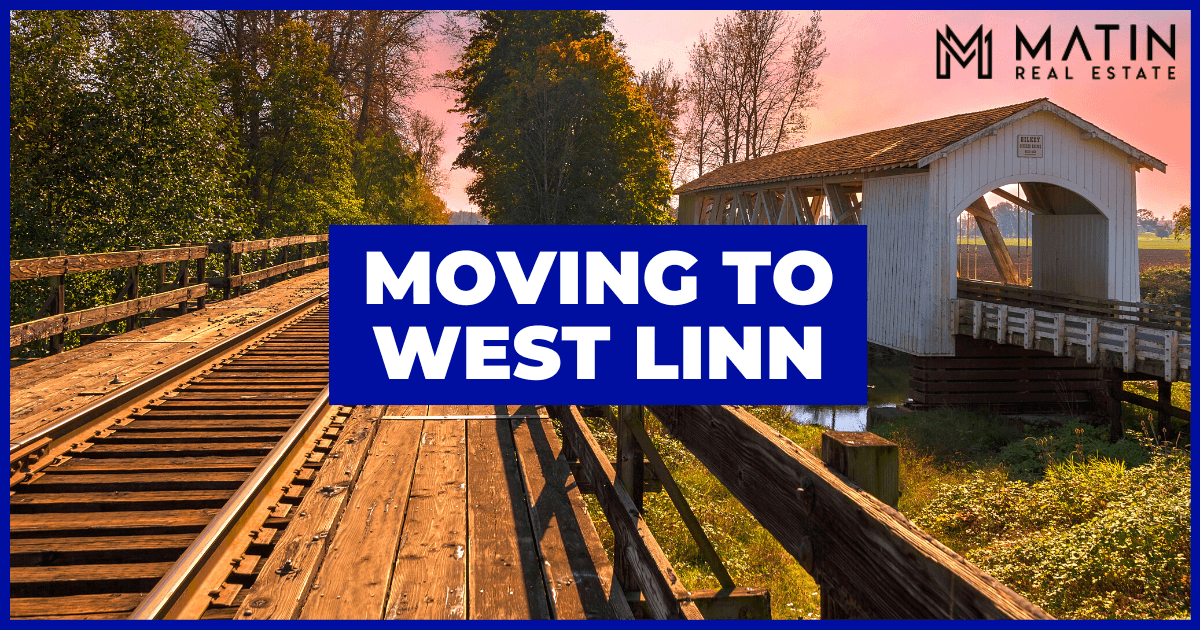 Living in West Linn, OR
West Linn is a quiet city in Clackamas County, Oregon. With less than 30,000 residents, the city manages to be a respite from the hustle and bustle of the nearby city of Portland while still being close to the major metropolitan area.
Residents love West Linn for its peaceful environment, beautiful scenery, and charming atmosphere. The city is nestled between the Willamette and Tualatin rivers, and many areas overlook the beautiful Mount Hood. With all West Linn offers, it's no surprise it's becoming a sought-after destination for homebuyers.
Is West Linn a good place to live and the ideal community for you? To help make this decision, we've compiled a complete moving guide to assist prospective residents interested in moving to the area.
8 Reasons to Live in West Linn
Nestled in the picturesque Willamette Valley, surrounded by lush forests, rolling hills, and the stunning Willamette River
Ample opportunities for outdoor activities like hiking, biking, and kayaking
Great location situated just south of Portland
Sense of community
Vibrant arts and culture
Strong economy and access to a broader job market
High quality of life
Properties available for every budget
Cost of Living in West Linn
The cost of living in West Linn is roughly 37% higher than the national average. The most significant factor in West Linn's higher-than-average cost of living is the city's real estate prices. Homes for sale in West Linn average more than $800,000, and prices only go up for waterfront properties on the river.
The cost of rent here is similarly above the national average, with most renters in West Linn spending about $1,500 per month on rental units. To put this number in perspective, the average renter in the United States pays approximately $1,300 per month.
However, the costs of other necessities are about the same in West Linn as they are across the rest of the country. Some essentials even cost much less! For example, healthcare in West Linn costs its residents, on average, about $3,500 per year. In contrast, the average U.S. resident spends close to $4,500 per year on healthcare.
It's important also to remember that salaries in West Linn are, on average, higher than in the rest of the United States. The average income of a single, full-time employed resident in West Linn is over $50,000.
West Linn Job Market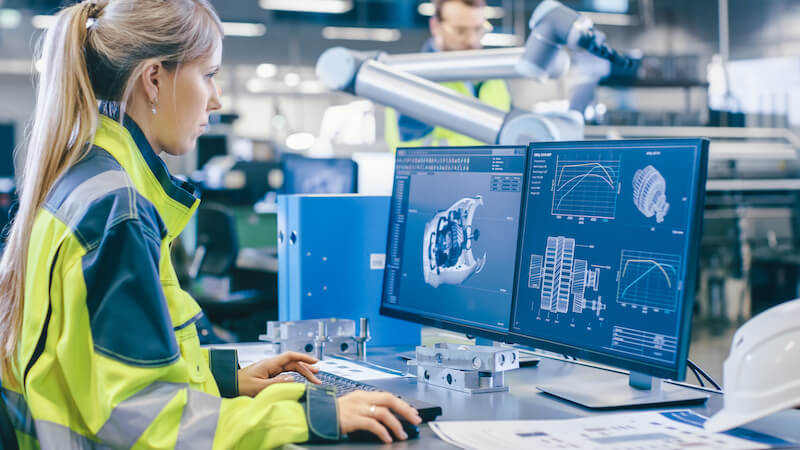 West Linn has a booming job market. While more than 80% of residents work outside the city, several companies within West Linn employ a large section of the population.
Willamette Falls Paper Company is a paper manufacturing and delivery company providing innovative solutions for paper production and delivery to its clients throughout the Pacific Northwest and has done so for more than 130 years.
Another prominent West Linn employer is Zupan's Markets, a family-owned market headquartered in Portland with several locations throughout Oregon. Its West Linn location is on Willamette Drive and provides full- and part-time employment for many West Linn residents.
The Oregon Golf Club is a private club located on S.W. Petes Mountains Road in West Linn. The club keeps close to 100 residents of West Linn and the neighboring areas employed — whether in the kitchen, on the grounds, or managing the behind-the-scenes action to keep the club running smoothly.
Popular Industries in the Area
The largest industry in West Linn is healthcare, employing close to 2,000 city residents. Professional and manufacturing sectors are right behind, employing roughly 1,500 West Linn residents each.
One explanation for these industries' popularity over others is that West Linn's strong history and thriving local economy are attractive to small businesses. As more of these small businesses move into the area, there is less and less space for commercial and industrial companies.
Things to Do in West Linn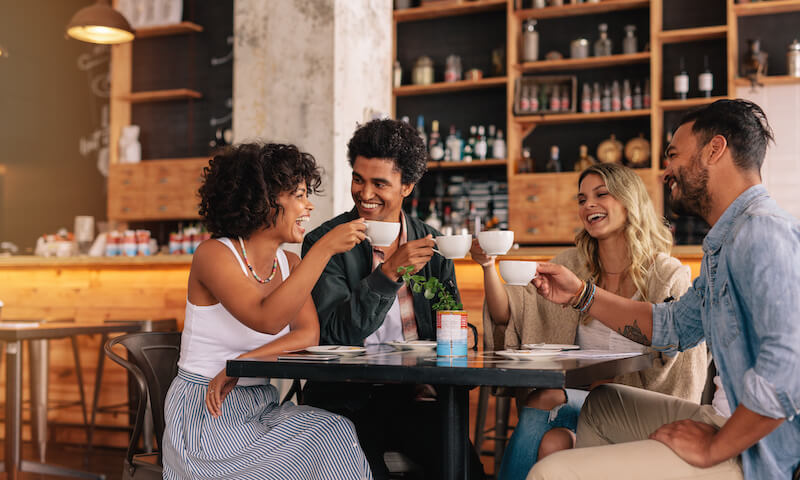 West Linn's mild climate and beautiful scenery make it a great place to be year-round. Whether prospective homebuyers like to spend time in the great outdoors or prefer a night out at a trendy restaurant, there are plenty of fun things to do in West Linn.
Outdoor Activities
There are more than 30 green spaces and parks in West Linn. Seven-acre Maddax Woods Park is one, beautifully located on the banks of the Willamette River. Visitors can appreciate views of the Great Blue Heron rookery located on Goat Island.
The Cedaroak Boat Ramp is another excellent stop in West Linn. Here, residents can launch boats, kayaks, and inner tubes for a day out on the water. Fishing on the banks is also allowed, and the river is home to salmon, steelhead, bass, and more.
For those who enjoy educational tours with knowledgeable guides, West Linn has several. Two popular options are the Willamette Wine Loop, a tour of four local boutique wineries, and the Historic Willamette Walking Tour, which takes guests to more than 70 historic structures throughout the city.
Local Attractions
For action and attractions in West Linn, it's hard to beat historic Willamette Main Street. This stretch of shops, eateries, and cafes is brimming with small-town charm, and most establishments offer patio seating for those who want to enjoy West Linn's beautiful weather and people-watch.
Another excellent feature of West Linn is the Camassia Natural Area. This ecological preserve is named for the common camas, which bloom during spring. In addition to the camas, several rare and endangered plants are here. Visitors can tour the preserve during the warmer months.
Restaurants & Nightlife
West Linn has no shortage of restaurants and nightlife, no matter what residents are in the mood for.
Local coffee is delicious in West Linn, and there are plenty of local cafes to stop by on the way to work or for a pick-me-up after a long day. Willamette Coffee House serves Longbottom Coffee, a local brew from the nearby city of Hillsboro.
Bugatti's Ristorante is on Willamette Drive and creates authentic Northwest Italian dishes with sustainable and locally sourced ingredients. Patrons especially love its heated patio they can enjoy year-round.
West Linn Saloon and Nineteen33 are fun and lively options for those who crave nightlife. West Linn Saloon has a full food menu and an extensive drink list. On Willamette Falls Drive, Nineteen33 offers more than 30 beers and ciders.
West Linn Climate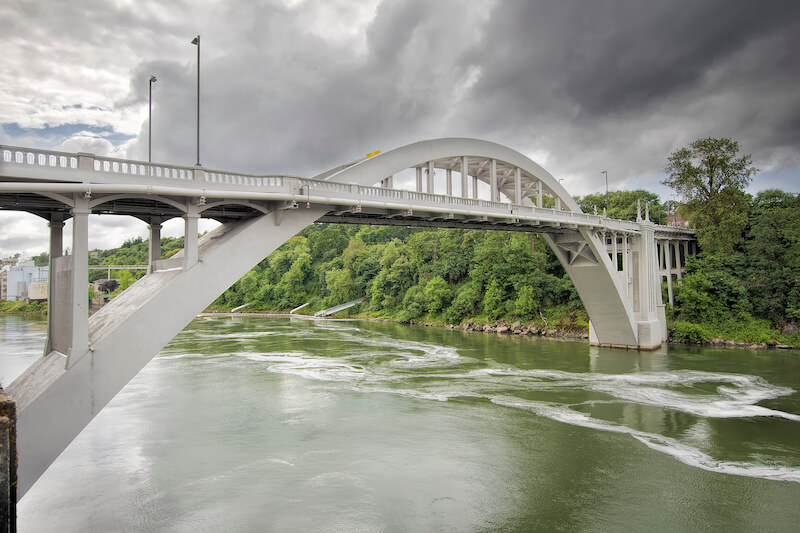 The climate in West Linn is mild throughout the year, and the area experiences four distinct seasons. Summers are warm and dry, while winters are wet, cloudy, and relatively cold. Rainfall is typical here, but the area rarely sees snow.
Summer lasts for just under three months, from late June to mid-September. The hottest month in West Linn is August. During West Linn summers, the temperatures rarely dip below 50° F, and daily highs are around 80° F.
Winters in West Linn are cooler but manageable. The season lasts from mid-November through the end of February. During these months, temperatures range from the high 30s to the mid-50s. There are rarely days below freezing in West Linn.
While the seasons change in West Linn, the chance of precipitation stays relatively high throughout the year. The city's wet season lasts for about seven months, from October until May, and on any given day, there is more than a 30 percent chance of rain.
While all this rain might make West Linn sound dreary, the city is quite the opposite. Most residents are grateful for the abundance of precipitation throughout the year, as it creates the lush and beautiful landscape West Linn is known for.
Traffic in West Linn
With West Linn being so close to Portland—less than a 30-minute drive without traffic—the city can experience some congestion during the morning and evening rush hours. However, many residents report commuting in West Linn doesn't exceed more than a 10- or 20-minute increase, even during peak traffic.
In the morning, the worst routes to encounter are typically the southbound lanes of Interstate 5. Additionally, Interstate 84 can be backed up during rush hour (inbound lanes in the morning and outbound in the evening). Many commuters report these routes as being stop-and-go during morning traffic.
Another area to avoid during rush hour is U.S. 26. This road bottlenecks into the Vista Ridge Tunnels off S.W. Vista Avenue, making merging notoriously difficult, especially during peak traffic times.
Despite these pockets of potential congestion, West Linn is not known for its traffic. Many residents report their commutes are not affected much by rush hour, and there are plenty of alternative routes that allow them to avoid particularly heavy traffic.
Alternative Routes
One of the best ways for West Linn residents to avoid traffic congestion is to avoid the interstates and highways during peak travel times. Plenty of surface roads take commuters to nearby cities just as quickly as the highways and, sometimes, a lot quicker depending on the traffic conditions!
Interstate Avenue and Martin Luther King Jr. Boulevard are excellent alternative routes to take when battling backup from an accident or bad rush-hour traffic. Even some residential streets, like Sunset Avenue and Rosemont Road, can act as excellent escape routes when dealing with seemingly endless stop-and-go.
West Linn Public Transportation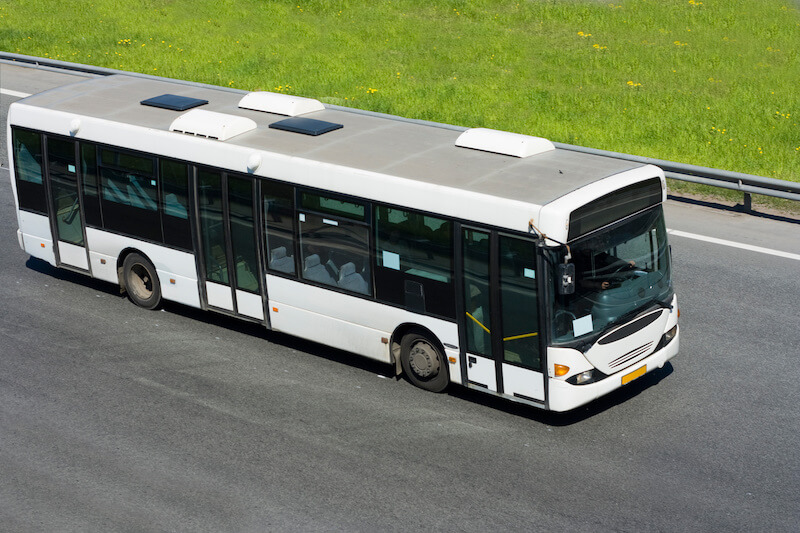 The average West Linn resident spends a little over $10,000 annually on transportation. This number considers insurance, car maintenance, and the average cost of gas in the area. For residents that would like to eschew this number, they have the attractive option of taking advantage of West Linn's public transportation offerings.
With more than 80% of full-time employed residents working outside West Linn, the city has excellent public transportation options that take travelers throughout the Portland metropolitan area. Tri-Met serves West Linn, and local routes 35 and 154 cover the entirety of the city, providing easy access to transit centers in the Lake Oswego community and Oregon City.
Uber and Lyft are also available in West Linn, with rides starting at $5. In addition to the standard rides, these companies also offer cars with extra space, wheelchair-accessible rides, and ride-sharing for those on a budget who don't mind splitting a vehicle.
There are plenty of standard taxi companies in West Linn, including Metro Cab, Tax-e-Cab Taxi Transportation Service, and Willamette Valley Yellow Cab. Riders can call for a taxi or schedule a pickup in advance.
West Linn Schools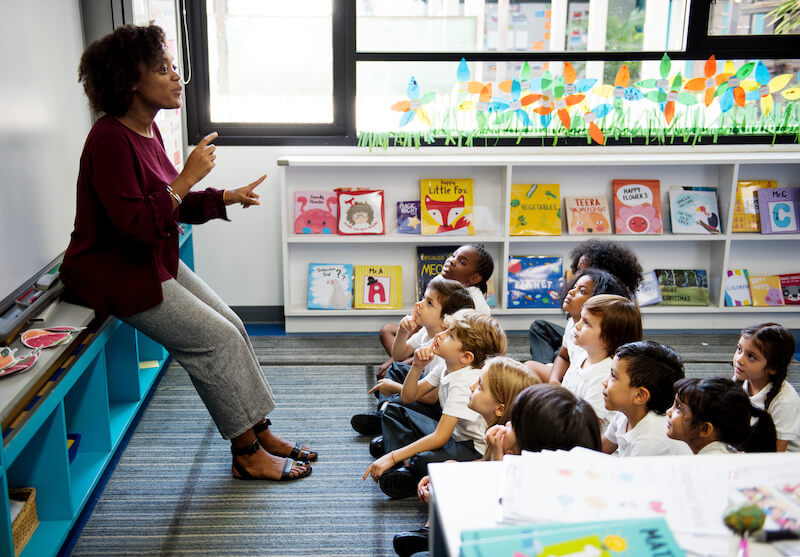 West Linn is part of the West Linn-Wilsonville School District, home to 17 schools spanning nearly 50 miles and educating roughly 10,000 students. Some public schools in West Linn include Sunset Primary School, Rosemont Ridge Middle School, and West Linn High School. The school district serves kindergarten through 12th grade.
One charter school, Three Rivers Charter School, is in West Linn. This school serves just over 100 students in grades four through eight. The small class sizes allow teachers to focus more attention on each student. The school encourages independence, individualism, and creativity to produce the most well-rounded students upon graduation.
While there are no universities located within West Linn, there are several nearby, including:
Clackamas Community College
Lewis and Clark College
University of Portland
Reed College
Relocating to West Linn Made Easy
There are many reasons for wanting to relocate to West Linn, Oregon—whether it be for the mild climate, the beautiful landscape, or the myriad of fun things to do in and around the city. While it can be fun to consider moving to a new place, prospective residents looking to take the next steps should perform their due diligence on the area to ensure they are moving to a city that best fits their individual needs. Hopefully, this guide will take the guesswork out of the decision and provide a complete mover's guide to the beautiful and sought-after city of West Linn, Oregon.