Living in Vancouver: What to Know Before Moving to Vancouver Washington
Posted by Alicia Smith on Wednesday, July 13, 2022 at 10:53 AM
By Alicia Smith / July 13, 2022
Comment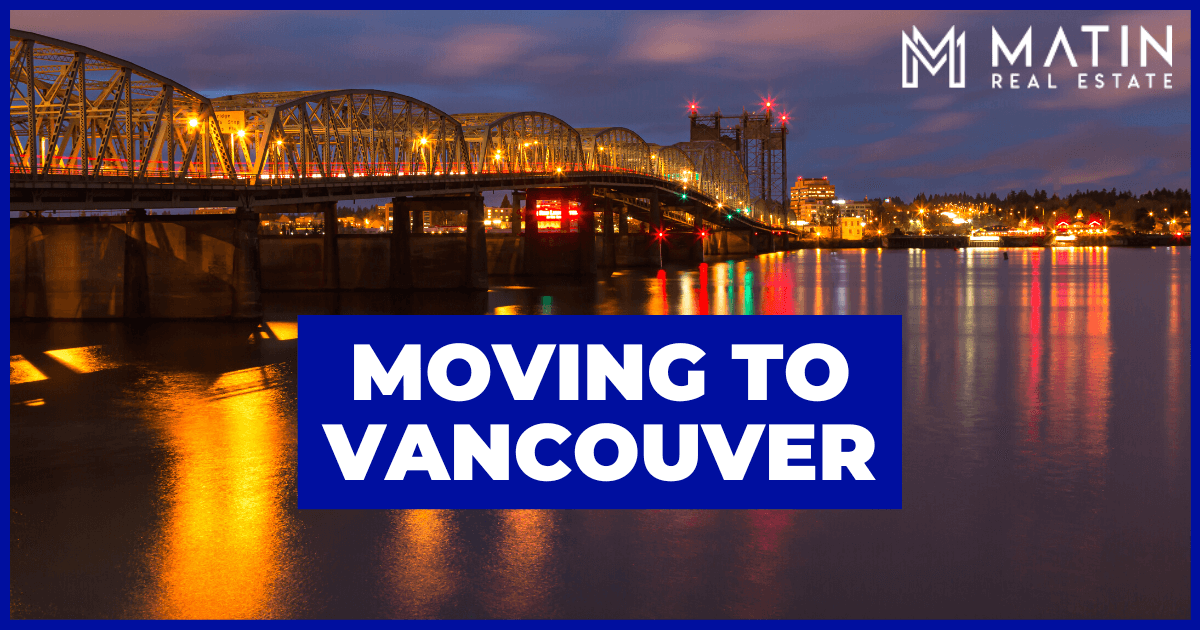 Living in Vancouver, WA
Is the city of Vancouver, Washington, a good place to live? Absolutely! If you're looking for awe-inspiring nature parks, miles of bike trails, trendy shops, delicious restaurants, and panoramic mountain views, you'll be delighted by what you find surrounding the homes in Vancouver.
Not to be confused with the British Columbian city bearing the same name, Vancouver is a beautiful, medium-sized city set along the northern bank of the Columbia River. With over 180,000 residents, it is the fourth-largest city in Washington yet is considered one of the best-kept secrets of the Pacific Northwest.
Located just across the river from the city of Portland, Vancouver is highly popular with Oregon and Washington residents alike, for its proximity to Portland and for everything Vancouver offers. Before you start packing your bags, read on to learn everything you need to know about living in Vancouver WA.
Cost of Living in Vancouver
When relocating to any area, there are things to consider when determining where to live and work: job prospects, amenities, and overall quality of life immediately come to mind. Yet, another factor many residents consider is the cost of living. From food and housing to transportation and entertainment, many aspects determine if living in Vancouver is an achievable dream.
As with many areas out west, more and more people are moving to Portland and the surrounding area. With its evergreen trees, breathtaking mountains, and stunning rivers and seas, it's easy to understand why so many people are relocating to Southwest Washington and Oregon. As a result, Seattle and Portland are quickly becoming some of the most expensive major cities west of the Mississippi River to call home.
Fortunately, Vancouver is more affordable than some of the region's largest cities. While the total living expenses are about 14% higher than the national average, Vancouver is more affordable than the state average, especially compared to Seattle's elevated expenses. The local housing market offers various property types, from affordable starter homes to luxury properties.
Similar to its neighbor across the river, Vancouver is a highly sought-after city with a high quality of life for its residents. And while residents will pay more in some areas, such as housing and transportation, residents will see significant savings in other areas, such as utilities and healthcare costs.
Vancouver Job Market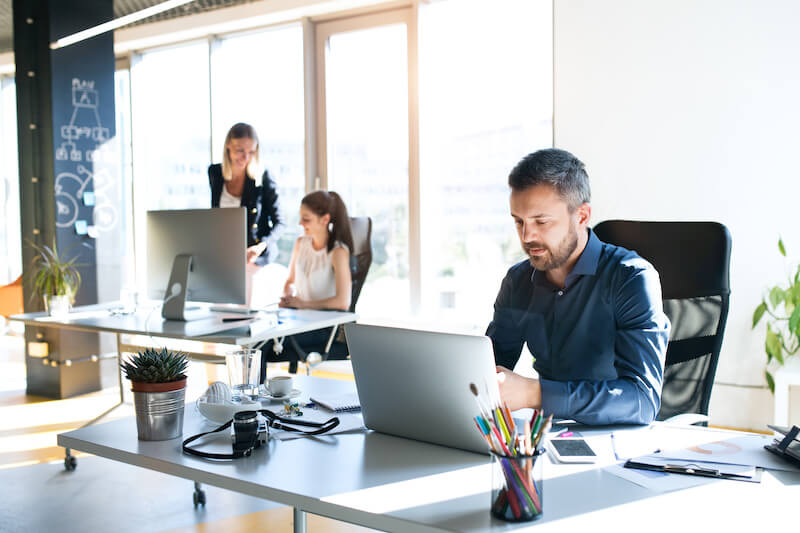 When relocating to a new city, one of the most significant factors considered is job prospects. Vancouver job opportunities suggest that the area has an incredibly healthy local economy with many careers in every field. Located just 15 miles north of Portland, many Vancouver residents commute to and from Portland for work. That said, there are many well-known companies in Vancouver in numerous industries.
One of the area's largest employers is Barrett Business Services, Inc., a business management solutions provider that combines human resource outsourcing and professional management consulting. Employees who work for Barrett Business Services have some of the most varied employment opportunities since they match prospective employees to businesses, often leading to upward mobility with certain companies. For those interested in the food industry, Vancouver is home to the corporate headquarters of Papa Murphy's, a pizza chain that revolutionized the take-n-bake pizza model, and Burgerville, a popular burger chain throughout the Pacific Northwest.
Popular Industries in the Area
While Vancouver has a well-rounded local economy, this riverside city has five primary industries that dominate the local job market: health care, technology, construction, ship manufacturing, and gaming development. Similar to other cities in Washington, such as Seattle and Bellevue, Vancouver is home to many major corporations, many of which cater to technological fields, such as telecommunications, website domains, and online gaming. Two major employers in the area are Nightdive Studios and GarageGames, which primarily focus on gaming technology. Other major employers headquartered in Vancouver include:
Christiansen Shipyards (Ship Manufacturing)
Pacific Telecom (Telecommunications)
Nautilus, Inc (Marketing)
Banfield Pet Hospital (Veterinary Care)
Kiewit Engineering Co. (Construction)
Things To Do in Vancouver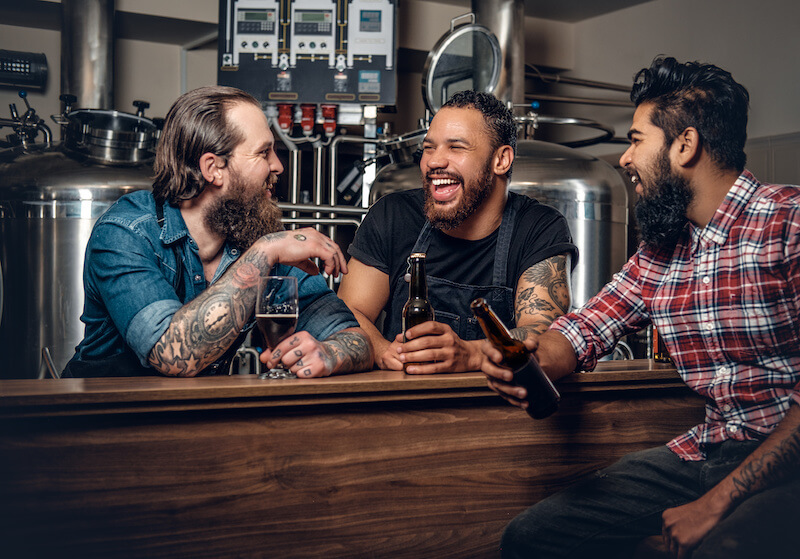 Vancouver has many amenities and attractions for residents and visitors. Not only is Vancouver just a short drive from Portland, but state parks near Vancouver include some of Washington's best nature trails. As such, many residents love to spend time outdoors. And while hikes are very popular in the area, Vancouver has plenty to offer its residents. Learn more about some of the area's best sites and attractions.
Outdoor Activities
Overlooking both the Columbia River and the Cascade Mountain Range, Vancouver is one of the most naturally beautiful cities in the country. And with its beautiful natural scenery and stunning parks, it's no wonder many people's daily activities take place outdoors. One of the city's most popular attractions is Esther Short Park. Known as the oldest public square in the western United States, Esther Short Park is a 5-acre park in downtown Vancouver's heart. Other popular parks in the area are Salmon Creek Park, Vancouver Lake Park, and Frenchmans Bar Regional Park, among others.
Local Attractions
With a history dating back to the 19th Century, Vancouver has a rich heritage with some of Washington's best historical sites and architecture. At the forefront of Vancouver's architectural splendor is Officer's Row, a historic drive lined with 21 restored Victorian homes built for military officers of the Vancouver Barracks. The area's most famous residents include Ulysses S. Grant, General O.O. Howard House and George C. Marshall. While most homes are privately owned, visitors can tour two of the historic street's homes, including the George C. Marshall house. Residents also walk or drive down the street just to admire the architecture. Vancouver is also home to Fort Vancouver, the Pearson Air Museum, and Chatlapotle Plankhouse, among other historic sites.
Restaurants and Nightlife
With Portland just across the river, one of the biggest misconceptions is that Vancouver residents have to travel to Portland or Seattle to experience the nightlife. This could not be further from the truth. Like Portland and Seattle, Vancouver is home to many microbreweries and pubs, making it an easygoing vibe similar to Portland but on a smaller scale.
Starting in Downtown Vancouver, there are many places to hang out, including Main Event Sports Grill and Thai Orchid for happy hour specials. For those on the hunt for microbreweries, Loowit Brewing and Trusty Brewing Company offer locally-sourced brews and live music on the weekends. Vancouver's Uptown also has many themed bars, such as Tip Top Tavern and UnderBar, which are popular with locals.
Vancouver Climate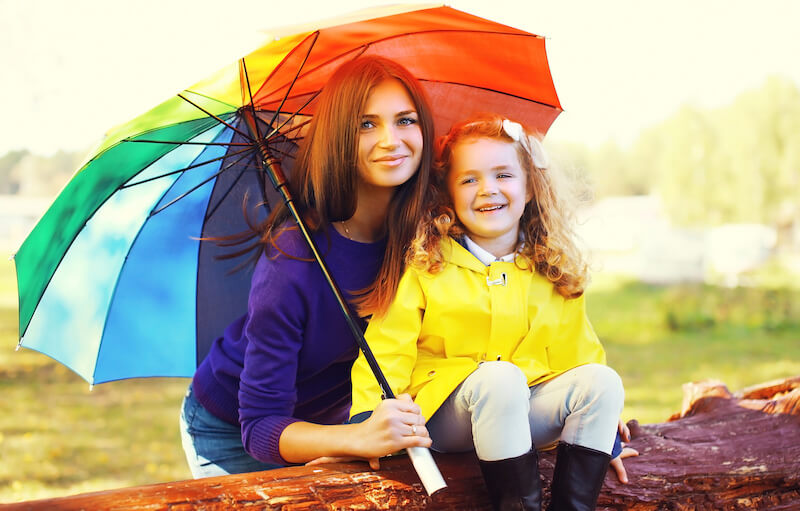 As with many cities in the Pacific Northwest, Vancouver has a mild, oceanic climate, with precipitation throughout the year. Averaging around 146 of sunshine per year, Vancouver experiences more rain than other parts of the country, accumulating above-average rainfall at 42 inches per year. Average weather reports for Vancouver indicate that most rainfall occurs during the colder months, from fall to early spring, typically October to May, with frequent downpours and snow flurries. As a result of the frequent rainfall, Vancouver's humidity levels are higher than in other parts of the country.
Vancouver's hottest months are in the summer, especially July and August, with average temperatures ranging from 58 to 85 degrees. On average, the coldest months are December and January, with temperatures ranging from 36 to 47 degrees. While temperatures sometimes dip below freezing, this is usually at night or in the early morning during the winter, and then it heats up to above average during the afternoon. As a result, snow rarely stays for more than a day in Vancouver. Overall, the nicest months for weather are from May to October. September and October are lovely since there is colorful fall foliage.
Traffic in Vancouver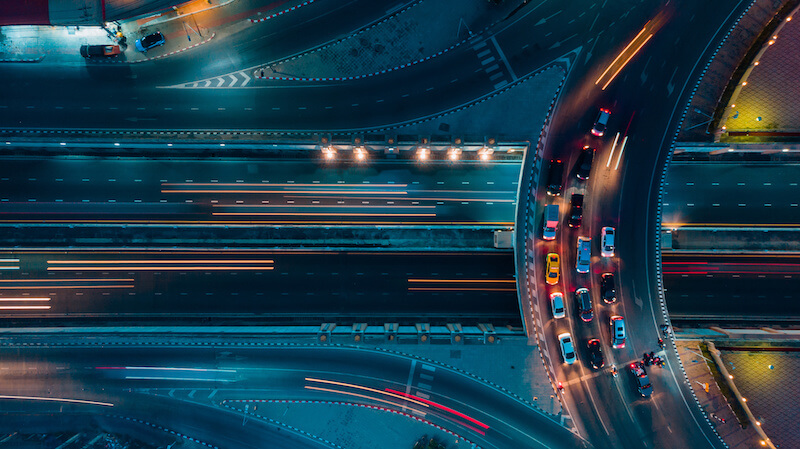 Because of its proximity to the Oregon border, Vancouver is a highly popular city for those who work in Portland. As a result, many Vancouver residents like to pay attention to the area's traffic reports, especially for the routes that run north to south.
Vancouver has two interstate freeways for major roadways: I-5 and I-205, which run north to south, across the Columbia River into Portland and toward Seattle, respectively. These are the two most heavily driven roads in the area. Traffic is heavy in Portland, and drivers during rush hour can expect their commutes to and from Portland to take up to an hour.
Vancouver also has two heavily traveled state highways within the city limits: SR 14 and SR 500. SR 14 begins at I-5 in downtown Vancouver and makes its way east to the town of Camas. SR 500, on the other hand, begins from I-5 at 39th Street in North Vancouver, then travels east, connecting with I-205, and continues east into the Orchards neighborhood, where the freeway terminates at Fourth Plain Boulevard and meets at 17th Avenue.
Alternative Routes
Because Vancouver is located along the Columbia River, commuters driving to and from Portland will inevitably have to take either I-205 or I-5 during their commute. However, drivers can shave time once they have crossed the bridges. Once commuters are on the Portland side of the river, drivers can diverge from I-5 to 99E, then exit onto I-84 West to get to the Downtown Portland area.
Vancouver Public Transportation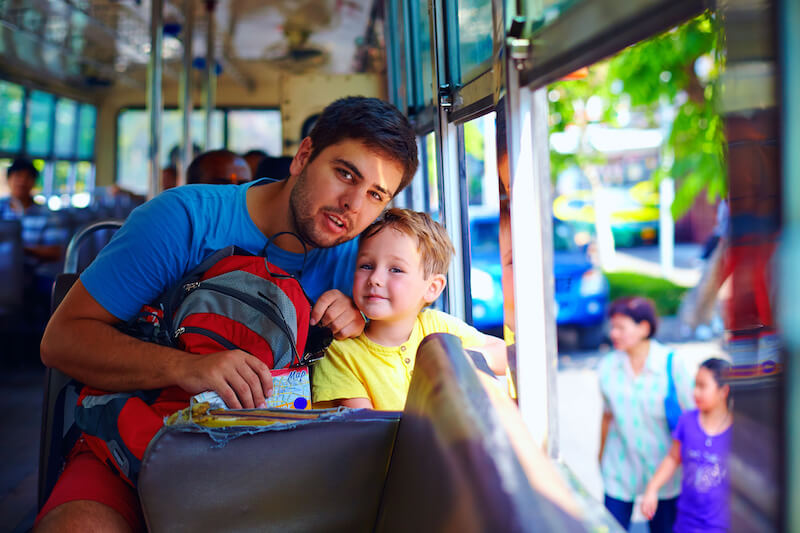 Vancouver has several transportation options. While most Vancouver residents own cars, many commuters use alternative transportation options, including buses, rideshares, and bicycles. Because of its proximity to Portland, public transit is an efficient and easily accessible option for commuters. Sometimes, it saves time compared to driving in rush hour traffic.
The C-Tran is Vancouver's primary bus service provider for those who ride the bus. C-Tran has numerous routes, both within Vancouver and the surrounding area. Many buses run to and from Portland throughout the day, making it a viable option for Portland commuters. C-Tran also provides specialized transportation services for seniors, disabled individuals, and other residents needing special transport services.
For those interested in rideshares, Vancouver has many companies, including local taxi services, Uber, and Lyft. Another form of transportation that's popular in the area is bicycling. And thanks to the area's bike-friendly roads and paths, Vancouver is a bike-friendly city.
Schools in Vancouver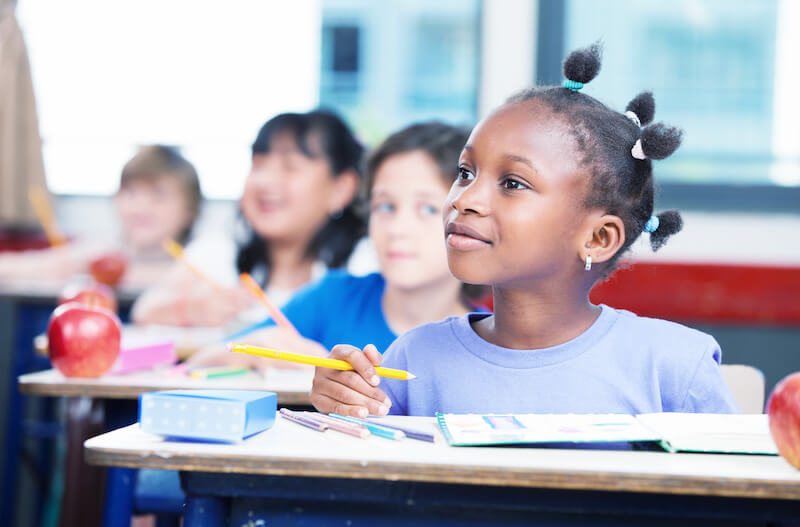 As with employment opportunities, one of the highest priorities for many families is educational opportunities. As the home to the first school in the Pacific Northwest, Vancouver has always prioritized education. For area students, Vancouver has many different types of schools, from public to private schools, focusing on every age group.
Students who attend public school are part of the Vancouver School District, which services students who live in and just outside of Vancouver. Founded in 1852, Vancouver Public Schools have a student-to-teacher ratio of 17:1, providing students with smaller class sizes. Vancouver Public Schools have 21 elementary schools, six middle schools, and five high schools. The area's main high schools include Mountain View High School, Columbia River High School, Skyview High School, Vancouver School of Arts and Academics, and Evergreen High School.
Life in Vancouver, Washington
From its rich history and stunning Victorian architecture to its spectacular natural scenery, Vancouver is a beautiful city with some of the best features of Portland and Seattle. And with its smaller size, Vancouver has a small-town vibe many prospective residents find appealing. To determine whether or not Vancouver is the right fit, prospective residents need to explore the area while taking in all the sights. Yet, with everything this city offers, it's easy to see why so many people are moving to Vancouver, Washington.