Moving to Salem, OR: 15 Reasons to Love Living in Salem
Posted by Alicia Smith on Tuesday, September 12, 2023 at 12:37:23 PM
By Alicia Smith / September 12, 2023
Comment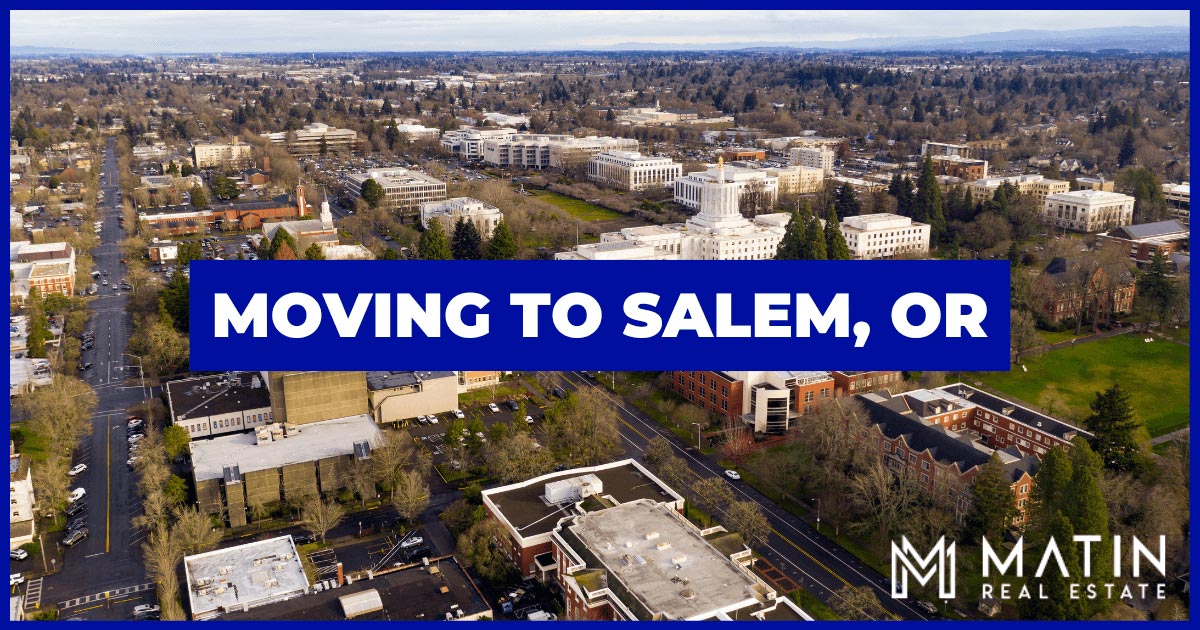 Is Salem a good place to live? Compared to Portland to the north, the city of Salem, OR, can fly under the radar—but that just means this city is a hidden gem.
Salem offers a captivating blend of history, nature, and modern amenities. Its thriving economy opens doors to exciting opportunities. And its affordable cost of living is certainly worth a deeper look. If you're thinking about moving to Salem, Oregon, here's what you should know:
15 Reasons to Move to Salem, OR
Close to Portland, but with small-town charm
Promising projected job growth
No state sales tax
One hour from both beaches and the mountains
Community events year-round, from farmers' markets to festivals
Affordable cost of living compared to many other Oregon cities
Picture-perfect historic downtown
Diverse job market with opportunities across many industries
Education hub, with multiple college campuses in town
Easy commuting, with a location right on I-5
Extensive public transit system
Rich local history and culture
Beautiful historic architecture
Amazing parks and gardens
Set in the heart of Oregon Wine Country
Cost of Living in Salem, OR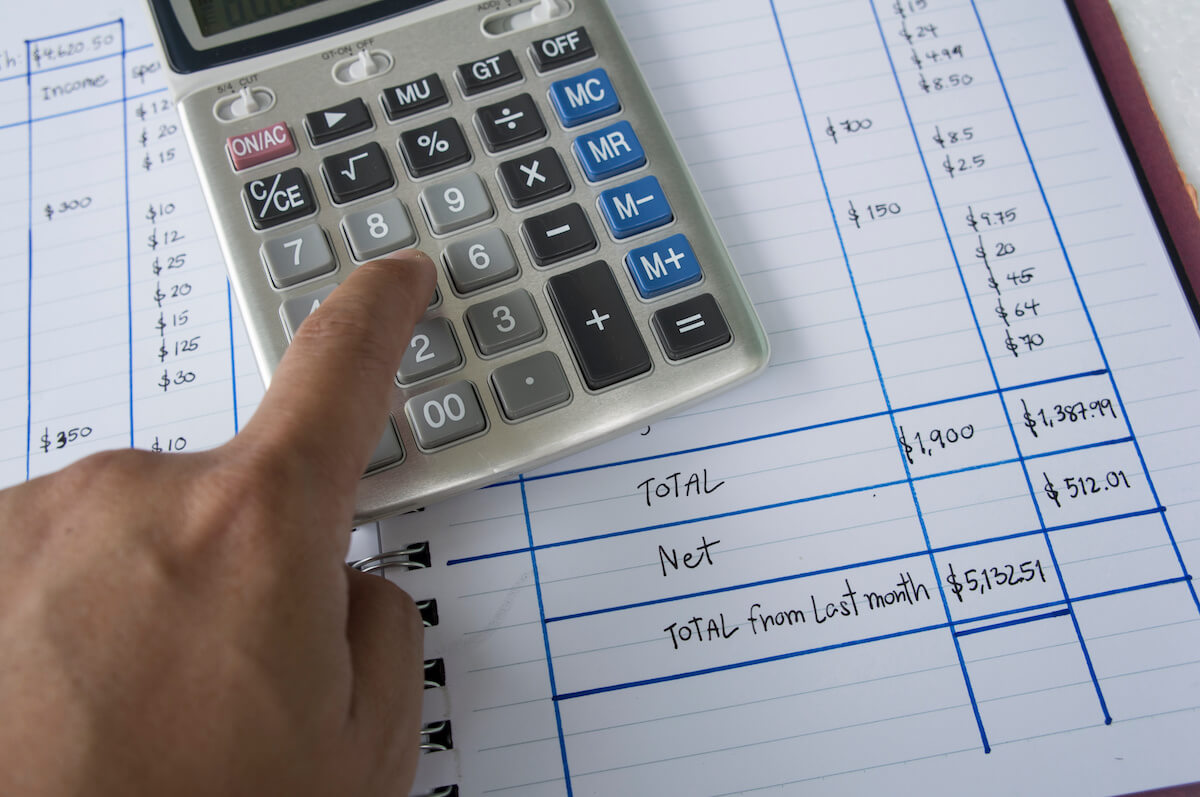 The overall cost of living in Salem is slightly higher than the national average but well below the cost of living in Portland. While the cost of living in Salem is about 6.9% higher than the national average, the cost of living in Portland and many of Portland's best suburbs is around 25% higher than average. This makes living in Salem especially appealing for people who want to live in the greater Portland area on a budget.
Housing, of course, is the biggest cost of living factor. The median price of homes for sale in Salem is generally in the low-to-mid-$400s, right about even with the national median home price. Comparatively, homes for sale in Portland often fetch prices in the low-to-mid-$500s, and the statewide Oregon median home price is around the low $400s.
That's not to say that there isn't a wide range of home prices in Salem. Homebuyers can find townhomes for sale from the high $200s all the way up to expansive luxury homes past the $2 million mark.
While rent prices vary even more between apartments and houses—and based on factors including square footage and number of bedrooms—Salem's average rent keeps the same theme. The monthly rent average of $1,400 again falls well below Portland's $1,763. In this case, it's also lower than the national average rent of around $1,700. Residents can expect to pay the following average monthly rents in Salem based on the size of their homes:
Studio: around $1,100
1-bedroom: around $1,150
2-bedroom: around $1,500
3-bedroom: around $2,100
4-bedroom: around $3,000
Utilities in Salem are relatively inexpensive, with electricity, water, sewer, and garbage costing about $150 per month altogether. A cable and internet package typically adds $60 to $75.
Transportation is also generally less expensive than the rest of Oregon, costing an average of about $9,920 annually. A monthly bus pass costs $35, while gas prices hover around $4.50 per gallon.
Groceries in Salem typically cost about $3,050 annually, compared to $3,280 or so for the state and $3,240 for the nation.
Health care is another relatively affordable essential expense, costing about $3,600 annually versus the national average of around $4,270.
Another thing to remember is that Oregon has no state sales tax, so day-to-day expenses cost slightly less than many other places.
All in all, Salem has a lower cost of living on average than the rest of Oregon, with residents typically spending somewhere around $34,280 annually on necessities.
Salem Job Market
The job market in Salem is diverse and thriving, offering a wide range of employment opportunities across many companies in numerous industries. The city's single largest employer is the State of Oregon, which comes as no surprise since it's the Oregon state capital. Of Salem's 87,000 or so employees, the State of Oregon employs over 20,000.
Other government bodies are top employers, including the Salem-Keizer School District with around 4,760 employees, the Federal Government with around 1,800, Marion County with around 1,760, and the City of Salem with just over 1,300. The public Chemeketa Community College also employs nearly 1,000 people.
Meanwhile, Salem Health is the city's largest private employer, with its 5,200 employees comprising nearly 7% of Salem's workforce.
Oregon State Parks employs a large number of people in the Salem area. Other major employers include Truitt Bros., Inc. (grocery distribution and canning), Portland & Western Railroad, T-MOBILE, Wells Fargo, May Trucking, and NORPAC Foods, Inc., along with other agricultural producers and manufacturing companies like Cascade Steel and Portland General Electric.
Popular Industries in the Area
Several unique factors create Salem's strong and varied job market. First, as the state capital, Salem has abundant public administration work at all levels of government. Salem also has three colleges and enjoys a strategic location right along I-5, a 750-acre airport, and the Portland & Western Railroad, providing jobs in education, transportation, distribution, and logistics.
Salem is in the Mid-Willamette Valley, a significant agricultural area known for producing fresh fruit (wine grapes, stone fruit, and berries), hazelnuts, and hops for making beer. Notably, the large agriculture industry brings about 10,000 additional seasonal workers to the city during peak planting and harvest season in August and September. It also supports the thriving trade and distribution industry.
Other top industries in Salem include healthcare, hospitality, professional business services, and construction.
Things to Do in Salem, OR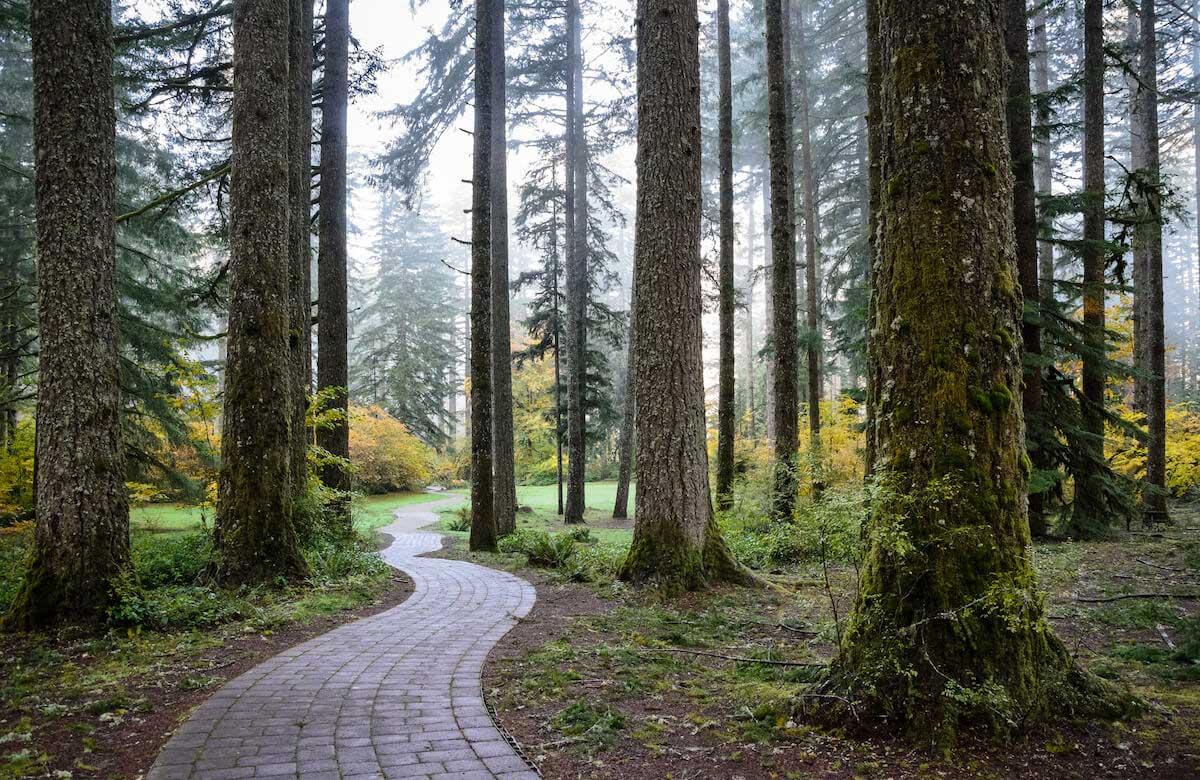 The term "something for everyone" may get tossed around, but in Salem's case, it's accurate. Its geographic location puts you within a short drive of all sorts of outdoor recreation, from the river to the coast to Mt. Hood National Forest. There are also interesting historical sites, museums, and a vibrant art culture.
Plus, being a college town, Salem has a laid-back, youthful vibe, and there's always a fun festival or event to attend. It's also difficult to beat the food and nightlife scene here, a unique combination of farm-to-table, wineries, and casual hotspots catering to the college crowd.
Outdoor Activities
Known as the garden capital of Oregon, Salem boasts enormous parks, stunning gardens, and scenic trails where residents can exercise and enjoy the outdoors. Hiking, biking, and water activities are ways of life in Salem. There are several fantastic parks right in the city, including Riverfront Park, home to the city's iconic old-school carousel and summertime Movies in the Park.
Bush's Pasture Park, with its stunning rose gardens and orchards, and Minto-Brown Island Park, Salem's largest park at 1,200 acres, are also musts. Minto-Brown Island even features a massive 30-acre off-leash dog park. The crown jewel of the Oregon State Parks system, Silver Falls State Park, lies just a short drive east of town. Here, you can hike the Trail of Ten Falls, which indeed passes 10 waterfalls.
Salem also offers extensive cycling routes like Buena Vista, Historic Downtown Salem, and the 134-mile Willamette Valley Scenic Bikeway. Into fishing and paddle sports? Visit Walter Wirth Lake and the 187-mile Willamette Water Trail and have your fill.
Local Attractions
Salem is filled to the brim with historic buildings, museums, and cultural attractions. Visitors can tour the Oregon State Capitol building and its grounds, which feature fountains, memorials, and artwork. Meanwhile, the Hallie Ford Museum of Art is the third-largest art museum in the state. For a unique perspective of the city, take a dinner cruise on the Willamette Queen, a sternwheeler river boat.
Many of Salem's museums are former estates, including the Queen Anne-style Deepwood Museum, Brunk Farmstead, and Bush House Museum. The Willamette Heritage Center offers another 14 historic structures and exhibits highlighting pioneer life in this area long before the Oregon Trail made it famous, while Gilbert House Children's Museum has 20 hands-on science, arts, and humanities exhibits.
The recently restored Elsinore Theatre features live music, theatrical productions, and classic cinema screenings. Meanwhile, the historic Reed Opera House hosts a four-story marketplace with artsy boutiques and gourmet eateries.
Many attractions and activities in Salem revolve around the winery culture. A great place to start is the Salem Wine Trail, which highlights many of the region's best producers. Sample fruit wines from Oregon's oldest-producing winery, enjoy picnics and tours, and even take salsa lessons on the "trail."
Salem is considered Oregon's "garden capital," with several stunning gardens across the city. The Salem Gardens are pristine, and the historic Deepwood Estate has elaborate gardens dating back to the 1930s.
Restaurants & Nightlife
Salem's food and beer scene easily rivals Portland's, with dozens of mouth-watering options catering to every appetite, vibe, and budget. The Willamette Valley features over 700 wineries, with many appearing as stops on local wine tours. Salem is also home to world-class breweries, including Xicha, Gilgamesh, and Santiam. Meanwhile, Salt Creek Cider House offers handcrafted hard cider.
Outside of the craft alcohol, you'll find everything from BBQ to Korean (and Korean BBQ) to Cajun to authentic Mexican markets. There are also three food truck pods, and even a food hall, Fork Forty, one of the city's newest food scene additions. Salem has several stops along the Great Oaks Food Trail, which offers a self-guided culinary journey through the Willamette Valley.
In terms of nightlife, this college town has exactly what you're looking for, whatever that may be. Many Salem restaurants feature live music and entertainment, including Taproot Lounge and Café, Christo's Pizzeria, and The Infinity Room. Live jazz in Italian restaurants, a 21-and-up arcade, bar, live theatre, and even lively bingo, with winnings going to charity—Salem truly has a little of everything.
Salem Climate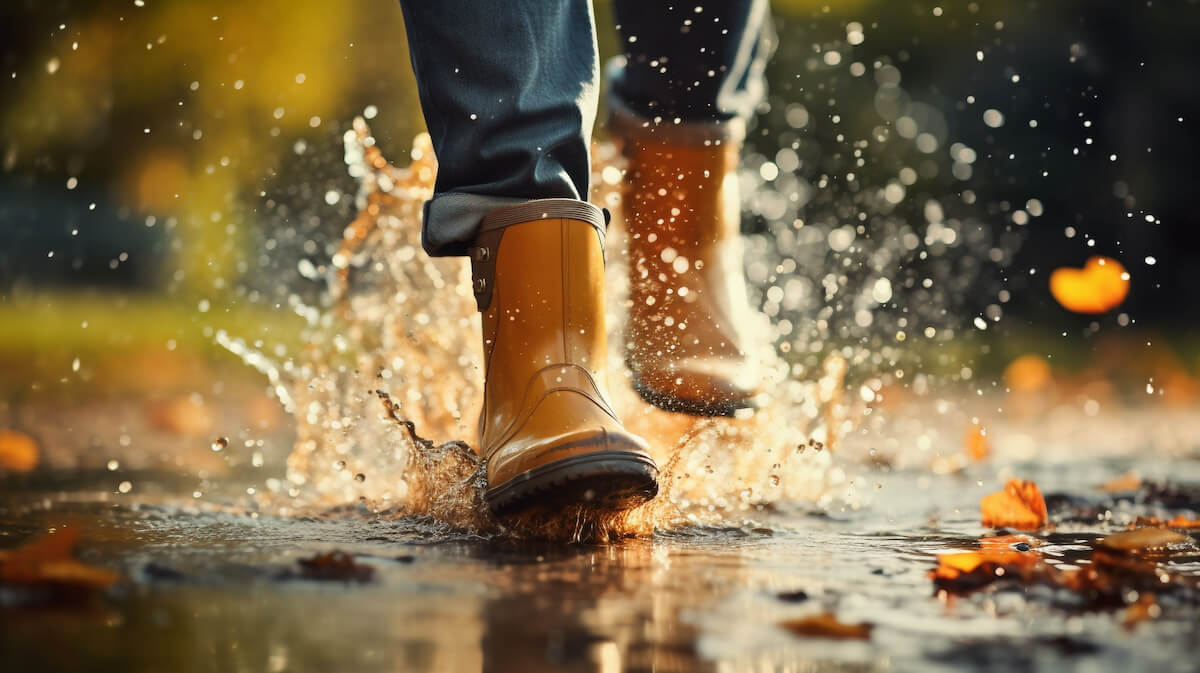 Salem experiences four distinct seasons with warm, dry summers and cool, wet winters. While the climate is similar to Portland's, Salem gets less rain and fewer extreme temperatures. This is largely because it's semi-sheltered and located in the middle of the Willamette Valley.
Everyone loves summer in Salem, when the days are long and warm without being too hot, and rainfall and humidity are rare. However, every season has pleasant characteristics.
Wintersees cloud cover and frequent rain—the city gets an average of 45 inches of rain each year—but significant snowfall is rare in Salem and the surrounding valley. The city's snowy period typically lasts from December 3 to February 11, averaging just 4 inches of snow annually. Low temperatures hover in the mid-30s all season long, while highs vary from the mid-40s to mid-50s.
Spring brings showers and cloudy weather, although most days have at least short periods of sunshine. Temperatures start in the mid-50s in March, rising to the upper 60s by May, with high 30s to mid-40s overnight. The "wet season" typically ends in early May, with the weather taking a sunny turn around June.
Summer is the driest, most stable season in terms of weather, with highs consistently in the low to mid-80s and overnight lows hovering right around 50°.
Fall is both festival and harvest season, and the days are typically warm, with little precipitation until November. Expect daily high temps in the mid-to-high 70s throughout September, dropping to the low 50s come November.
Early July through late August is usually the best time to visit Salem, especially for warm-weather activities like hiking or water sports. The city usually enjoys dry or comfortable humidity levels year-round.
Traffic in Salem, OR
Like any city, Salem has some traffic, particularly during weekday "rush hour," when many people commute in and out of the city center. However, it's much more moderate than in many other cities, particularly considering Salem is a capital city.
The morning rush hour is heaviest from 7 to 8 a.m., while the evening rush peaks between 4 and 5 p.m. The vast majority of people in Salem have a one-way commute of 24 minutes or less, considerably lower than the US average of 27.6 minutes. Most commuters leave between 6:30 a.m. and 8 a.m. and reach their destinations within 10 to 20 minutes.
On the other hand, commuting to and from Portland is quite common—generally taking around an hour for the 46-mile drive. Eugene, 66 miles south of Salem, is usually just over one hour. Traffic into Portland tends to be better in the afternoon than in the morning.
For downtown commuters, the city core has lots of parking, both free and paid. Salem has a Downtown Parking District with 3,500 free customer parking spaces. Patrons can enjoy unlimited free parking in three garages (called parkades in Salem): Marion Parkade, Chemeketa Parkade, and Liberty Square Parkade. All three offer EV chargers. Free 3-hour on-street parking is also available, and metered parking is available throughout the Downtown Parking District and near the Capitol Mall. The rate is $1.50 per hour for a maximum of 10 hours.
Residents of Salem's residential parking districts benefit from permit-only on-street parking within their neighborhoods. Guest passes are also available for visitors.
Salem Public Transportation
Salem has a bus system called Cherriots that serves the entire area, including Keizer and Wilsonville. Cherriots Local operates 20 local bus routes seven days a week throughout Salem-Keizer. These buses are ADA-accessible and feature front-load bike racks capable of holding up to two bikes.
Meanwhile, Cherriots Regional offers eight routes connecting Salem to communities in Marion and Polk counties, including McMinnville, Dallas, Lincoln City, and others. These operate Monday through Saturday.
Local and Regional passes are valid on both services. One-way fares are $1.60, and all-day passes are $3.25. There are also monthly and annual passes available, and some riders also qualify for reduced fares. Cherriots services are always free for riders aged 0 to 18.
In addition to regular services, Cherriots LIFT offers paratransit services to qualifying applicants. Cherriots also offers a similar Dial-a-Ride service, which picks qualifying riders up at home and takes them to any destination within the Salem-Keizer urban growth boundary. This service does not require an application and is available Monday through Friday. Riders attending medical appointments receive priority.
As alternatives, taxis and rideshares are also widely available throughout the city, and an Amtrak station on the Amtrak Cascades rail line provides daily service to both Portland and Seattle, in addition to other cities. From the Salem Station, passengers can take the Amtrak Cascades train as far south as Eugene and as far north as Vancouver, BC. One-way fares between Salem and Portland start at $10.
Finally, Salem has also put a great deal of effort into improving its bike and pedestrian lanes in the last few years. Several streets have buffered lanes, and there are numerous vehicle-free greenways and bridges throughout the city.
Schools in Salem, OR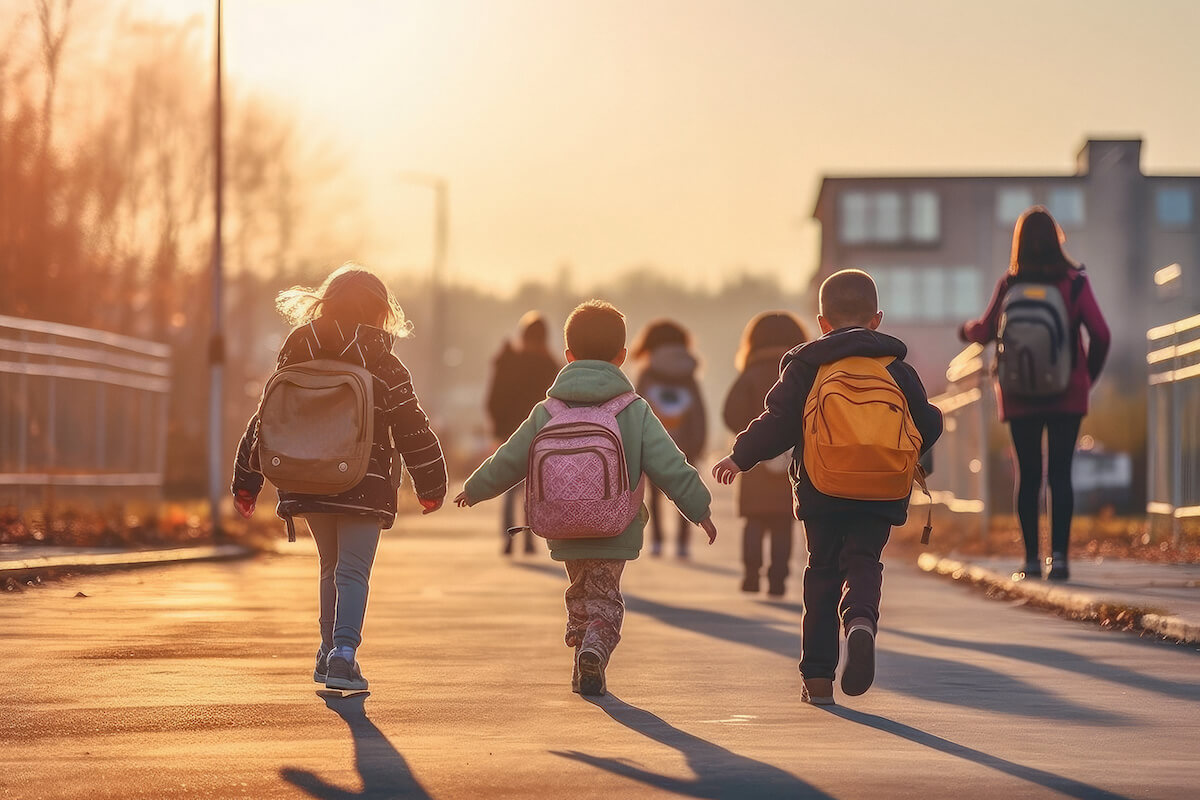 The primary school district serving Salem is Salem-Keizer Public Schools. It's Oregon's second-largest school district, with 65 schools serving over 40,000 students. The district has 35 elementary schools, nine middle schools, and five high schools in Salem.
The district has several charter schools and options-based programs. These include career education centers, GED programs, virtual programs, and more. Valley Inquiry Charter School supports kindergarten through fifth grade, while Howard Street Charter School and Jane Goodall Environmental Middle School tackle sixth through eighth grade. The district also offers free preschool programs for ages three to five.
Salem is also home to three college campuses, with several others in nearby communities, including McMinnville and Monmouth.
Willamette University, called the "first university in the West," was founded in 1842. This private university has about 2,400 students and offers undergraduate and graduate degrees in nearly 50 fields, with politics, biology, English, psychology, and economics among the most popular majors.
Corban University is a private Christian university that serves about 1,200 students annually with biblically inspired interpretations of the humanities, sciences, business, education, math, and social science.
Chemeketa Community College is a public college with two campuses and four education centers serving nearly 30,000 students. The downtown Salem campus houses the Center for Business and Industry.
Ready to Live in Salem, Oregon?
From the picturesque landscapes of Bush's Pasture Park to the buzz of downtown, Salem, OR, is ready to welcome you with open arms. So, whether you're pursuing career growth, seeking a tranquil retreat, or simply craving a change of scenery, moving to Salem offers a haven of opportunities and experiences. Embrace living in Salem and let it lead you to the life you've been dreaming of.