Moving to Portland? 10 Things to Love When Living in Portland, Oregon
Posted by Alicia Smith on Monday, May 1, 2023 at 11:03 AM
By Alicia Smith / May 1, 2023
Comment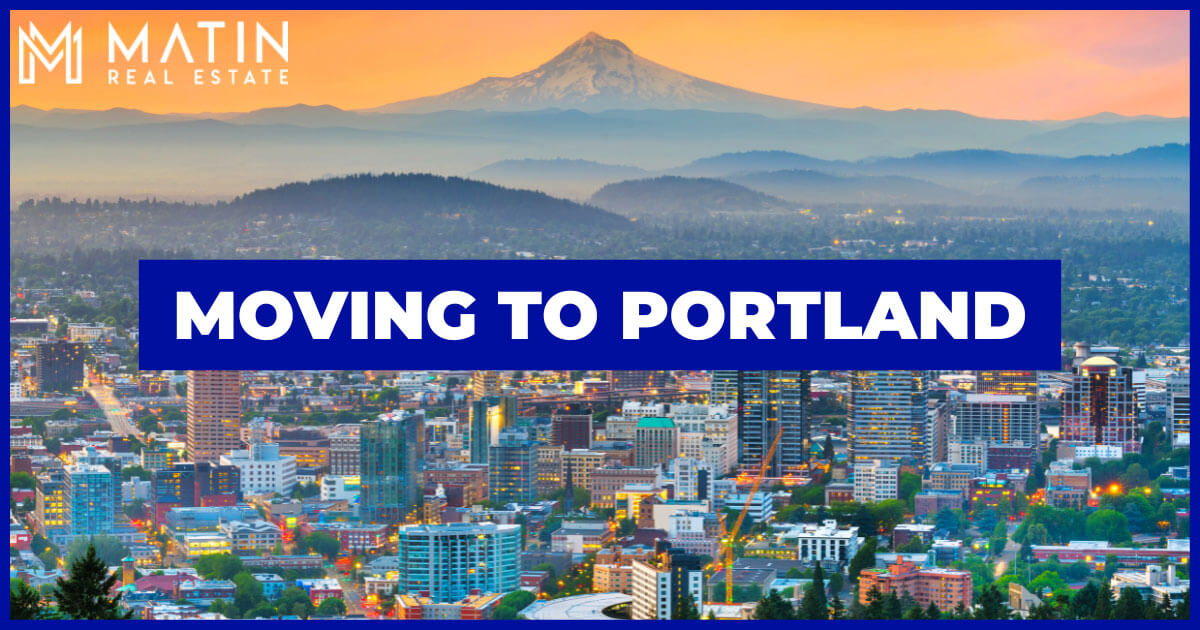 Living in Portland, OR
Portland, Oregon, is one of the most popular cities in the Pacific Northwest, adding almost 80,000 residents in the last decade. It's easy to see why. The City of Roses is home to a thriving and diverse job market for many different skill sets, as well as unique and vibrant food, music, and art scene; in short, Portland is a great place to live. On top of all that, residents of Portland homes enjoy beautiful urban green spaces and short drives to both the mountains and coast. Here are some important things to know for those considering moving to Portland, OR.
10 Reasons to Live in Portland
Some of the top reasons people love living in Portland include:
Portland embraces quirkiness with its eclectic street art, offbeat events, and more, making it an interesting and unique place to live
Breathtaking scenery provided by the Willamette and Columbia Rivers and views of Mount Hood, Mount St. Helens, Mount Rainier, and more
City-wide commitment to sustainability and eco-consciousness is reflected by its public transportation system, the array of bike lanes, and green initiatives
Fantastic culinary scene ranging from food trucks to farm-to-table restaurants to fine dining
Boasts the most breweries per capita in the US, offering an array of locally crafted beers and ales
The sprawling Washington Park, which includes the Oregon Zoo, the Portland Japanese Garden, and the International Rose Test Garden, is a world-renowned city park
A temperate climate with mild winters and warm, dry summers enables year-round outdoor recreation
Home to several universities and colleges in addition to an array of K–12 educational options
Enviable outdoor activities like year-round skiing at Mt. Hood, more than 200 city parks, opportunities to hike to waterfalls, and much more
A neighborhood-centric community feel, with year-round neighborhood events, farmers' markets, and community gatherings
Cost of Living in Portland
New Portland residents should expect to pay a premium to live in this thriving and popular city. Portland's cost of living is approximately 30% higher than the national average. The main driver of this is the cost of housing, which is about 80% higher than the average across the United States. Portland's median home price clocks in at about $540,000, significantly more than Oregon's average. Portland starter homes, however, tend to list for around $380K. The high median home price is also affected by the abundance of luxury homes in Portland. The median rent in Portland is around $1,500 per month, but prices vary widely depending on size and location. Larger three-plus bedroom apartments or homes generally rent for $2,000 or more.
Portlanders also tend to pay above-average prices for transportation, primarily due to the price of gas. However, public transit pass prices are comparable to other large cities. Food prices are also slightly higher than the national average. On the other hand, Portland does offer some bargains, as utilities and healthcare are as much as 15%–20% lower than the nation at large. Overall, Portland's cost of living is more expensive than popular inland cities like Austin, TX, and Denver, CO, but more affordable than the biggest coastal cities like San Francisco, CA, or New York City, NY.
Portland Job Market
The booming economy in Portland and the below-average unemployment rate have been the primary drivers behind the city's recent growth and popularity. While the city is home to thousands of successful businesses, several large employers in Portland make a significant mark on the local job market. Intel is among the biggest, with a nearby location in the city of Hillsboro. It leads the region's tech sector with as many as 15,000 employees. Providence Health System is at the top of Portland's growing healthcare industry, employing about 14,000 people.
High-profile clothing and apparel companies also provide jobs for a significant number of Portlanders. Columbia Sportswear has approximately 7,000 employees, while Nike employs between 6,000 and 10,000 people in the area. Both are located near homes in Beaverton. Adidas also runs its North American operations out of the Portland area. In addition, several large financial institutions have offices in the region, including U.S. Bank and Wells Fargo.
Popular Industries in the Area
As can be seen from its largest employers, the economy is supported by a diverse group of major industries in Portland. Tech is among the most high-profile, with over 1,700 technology companies based in Portland. In fact, the city has even been dubbed the "Silicon Forest," serving as the Pacific Northwest version of California's Silicon Valley. Portland is also a hub for clothing and apparel, especially geared toward the outdoors. Historically, Portland began as a supply center for settlements further up the Columbia and Willamette Rivers, and shipping remains a major industry—it's the third-largest port on the West Coast by export tonnage. Manufacturing is also a significant part of the local economy, while healthcare is among the Portland area's fastest-growing industries.
Things To Do in Portland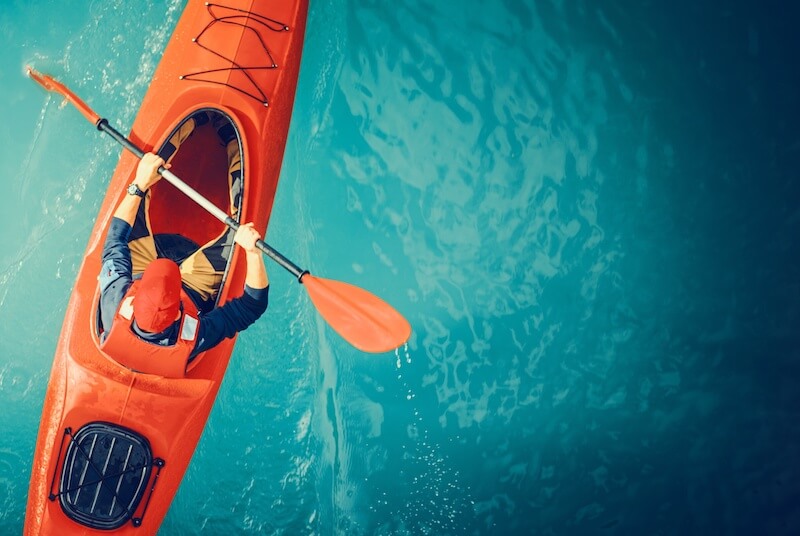 No matter what new residents enjoy doing, there's always an abundance of things to do in Portland. Outdoor activities are extremely popular, taking advantage of the beautiful landscapes of the Pacific Northwest surrounding the city. Portland is also a food and drink hub, with dozens of popular restaurants, breweries, and bars. And when the sun goes down, the fun is only beginning in Portland, thanks to the city's vibrant and unique nightlife scene.
Outdoor Activities
Portland is a dream city for lovers of the outdoors. The city is located at the confluence of two major rivers, the Columbia and the Willamette, and includes significant amounts of urban forest. It's also only an hour or so from both the Pacific Ocean and the Cascade Mountains. There are more than 275 public parks, including the 5,000-acre Forest Park, the Portland International Rose Test Garden, and Washington Park, so there are plenty of outdoor activities in Portland's best parks and beyond.
Kayaking on the Willamette is also a popular activity, as is running the rapids of the nearby White Salmon River. Bikers will love the trails and paths of Sauvie Island and the Springwater Corridor. There are endless fun things to do on the Willamette River, and residents take advantage of them all.
Restaurants, Breweries, and Bars
Portland's food scene is famously good and particularly well-known for its reliance on high-end, locally sourced, sustainably grown ingredients. Legendary local restaurants Higgins and Paley's Place pioneered this style decades ago, and Portland's food scene has only grown in the years since.
Some popular high-end restaurants in Portland include:
Ned Ludd
Enoteca Nostrana
Tusk
Davenport
More casual options are also available, including the sandwiches of Lardo, Clutch Sausagery's food cart, and the ice cream and sweets of Salt & Straw. There are also plenty of dog-friendly restaurants in Portland.
New residents shouldn't miss iconic Portland dishes like Nong's Khao Man Gai or the blueberry bourbon basil donuts from Blue Star Donuts. Beer lovers can also take advantage of Portland's booming brewery scene, with award-winning options like Breakside Brewery, Upright Brewing, and Wayfinder Beer.
Nightlife
Portland has nightlife options for all tastes, from clubs and bars to live music and comedy. The streets surrounding Mississippi Avenue and the nearby Alberta Arts District are among the city's most popular entertainment areas, as are the 21st Avenue area and Chinatown. All of them are home to a dizzying diversity of bars, indie and punk music venues, video game lounges, and so much more. Those interested in comedy should check out Portland's Helium Comedy Club, which often hosts well-known comics. The city also has a thriving karaoke scene, with options ranging from private rooms with friends to performances backed by a real band!
Portland Climate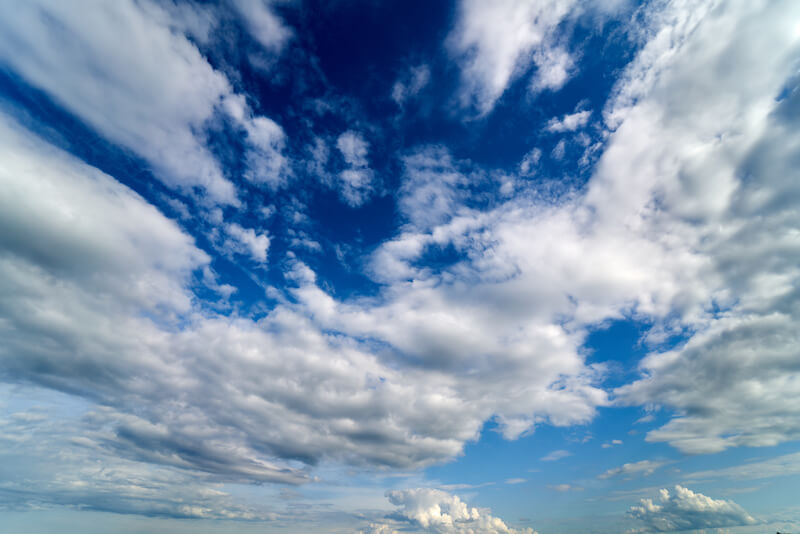 Portland's climate is ideal for experiencing the city year-round. The area may have a reputation for rain, but in fact, Portland isn't in the top 10 rainiest cities in America. The city enjoys dry, warm summers and cool, wet winters with relatively little snow. Summer highs rarely get above the mid-80s, and winter lows tend to bottom out in the mid-30s. Those who prefer leaving their sunglasses at home are in luck; Portland generally sees less than 150 clear days per year, well below the national average of 205. Portland experiences most of its precipitation from the late fall through mid-spring and generally enjoys low humidity, even during the summer months.
Generally, June through September is the best time to visit, with temperatures in the mid-70s to mid-80s. It's also the driest time of the year, and Portland's northern latitude also means long summer days, with the sun not setting until around 9:00 p.m. Spring is wet but mild, as is fall. Winters are cool but rarely snowy, and most visitors can get away with a fleece or rain jacket instead of a heavy coat.
Portland Traffic
As with most cities, those driving in Portland will experience the slowest morning traffic from 6:00–9:00 a.m. The afternoon rush starts slightly earlier than many other places, around 3:00 p.m., and lasts until around 6:00.
Portlanders have access to several major freeways to get around the city and the region. These include Interstate 5, which runs north-south through Portland, eventually extending all the way to the northern and southern U.S. borders. South of homes in Downtown Portland, the road splits, with the 405 spur staying west past condos in the Pearl District while the main road crosses to the east side of the Willamette River. Interstate 84 (known as the Banfield Expressway) also originates along Interstate 5 in Portland, serving the western part of the city before continuing hundreds of miles through Oregon, Idaho, and Utah.
Be aware that the state's speed limits are relatively low. Business districts generally have a speed limit of 20 miles per hour, while residential districts are generally 25 miles per hour. Even some highways are limited to 55 miles per hour, though interstates can reach up to 70. Also, keep in mind that cell phone use while driving is illegal in the state of Oregon unless using a hands-free device.
Alternative Routes
Those looking to travel east or west can sometimes opt for U.S. Route 26. Originating along the Oregon coast, this road passes through downtown Portland before heading east toward Mount Hood and beyond. U.S. Route 30B also runs through the city east-west. Alternate north-south routes include Interstate 205, which runs through some of Portland's best suburbs to the east, or Oregon Route 99E, which runs through east Portland.
Public Transportation in Portland
Getting around the city without a car is relatively easy, thanks to a robust public transportation system in Portland. Portland's TriMet operates various branches, which include bus, light rail, and a streetcar, all of which operate on one ticketing and fare system. MAX light rail is among the most popular, with more than 90 stations spread across five lines. The roughly 60 miles of track connect downtown with just about every part of the city, along with the airport. Buses generally offer convenient service throughout most of the city along 17 lines, arriving roughly every 15 minutes, seven days a week.
Adults pay $2.50 for two-and-a-half hours of rides on the TriMet system or $5 for an all-day pass. They're paid using a reloadable Hop Card or smartphone payment system. Low-income riders, those 65 or older, those with mental or physical disabilities, and Medicare recipients (dubbed "honored citizens") receive discounted tickets and passes.
Taxis and ridesharing services like Uber or Lyft are also easily available in most areas of Portland. As usual, fares will vary depending on the length of the trip and demand.
Aside from all these options, new residents will also be thrilled to find Portland is generally an extremely walkable and bikeable city as well. It's been ranked by WalkScore as the country's second most bikeable city, with miles of bike lanes and paths, many protected from traffic.
Portland Schools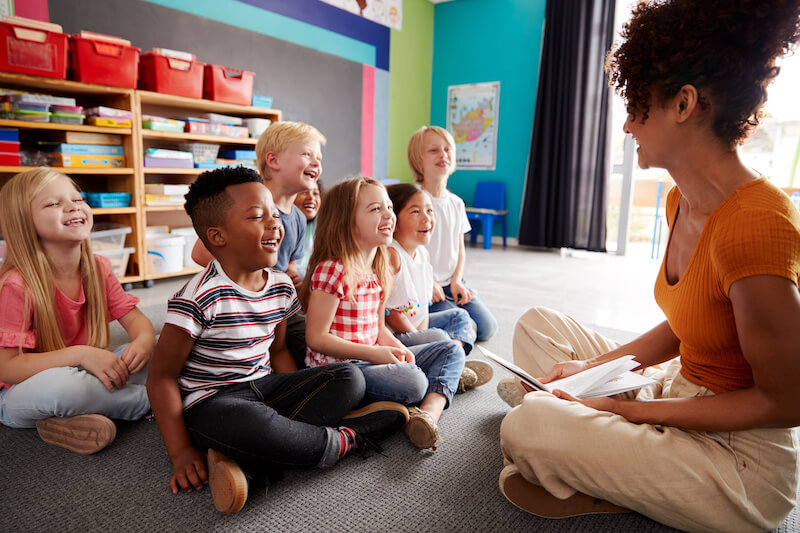 Portland has a variety of educational options, from public K-12 schools to nationally-known colleges and universities. The area is served by seven school districts, along with two cities with their own school districts fully contained within the city, Parkrose and David Douglas. Nearly 150,000 children in total are enrolled across Portland's school districts, the largest of which are Portland Public Schools and the Beaverton School District. Residents can also take advantage of dozens of private, religious, or alternative schools for kids and teenagers.
The city is also home to tens of thousands of college and graduate students spread across about a dozen schools. The most notable are Lewis and Clark College and Reed College. Lewis and Clark has operated on its 134-acre campus near homes in Collins View for more than eight decades, while Reed is notable for its unusual approach to university life. Other local colleges and universities include the University of Portland, Portland State University, and Pacific University. Portland is also home to medical schools like the Oregon Health & Science University, law schools including the Art Institute of Portland, and trade schools like the Oregon Culinary Institute or Pensole Footwear Design Academy.
Portland: One Of The Best Of The Pacific Northwest
With so much to offer, it's clear why Portland has become one of the most popular cities in the Pacific Northwest and the nation. Prospective residents who decide to make the move will be rewarded with a unique cultural scene, thriving job market, convenient public transportation network, and gorgeous natural environment.