Living in Oregon City, OR: 10 Things to Know Before Moving
Posted by Alicia Smith on Wednesday, March 1, 2023 at 11:00 AM
By Alicia Smith / March 1, 2023
Comment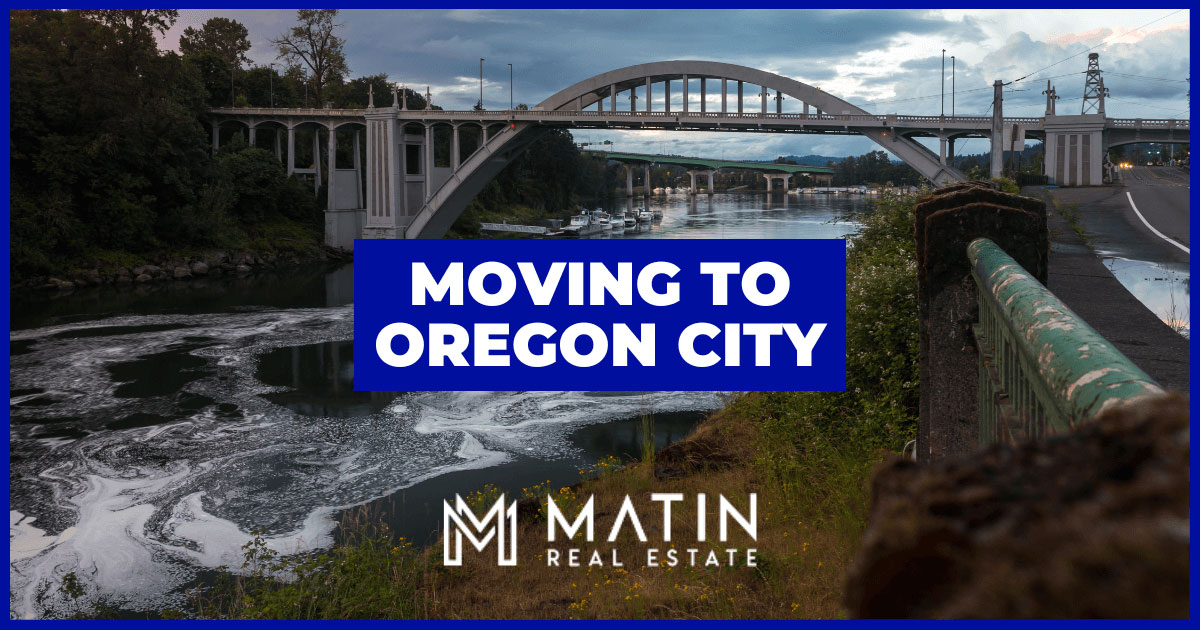 Oregon City is one of Oregon's hidden gems. It's just 30 minutes outside of Portland, with a population of around 38,000. Nestled in the pines and firs of Clackamas County, Oregon City overlooks the scenic Willamette Falls. This storied locale was the terminus of the Oregon Trail and the oldest incorporated city West of the Rocky Mountains.
But there's more to Oregon City than its history. Today, Oregon City is a desirable suburb of Portland—it's got the rural small-town charm of an all-American riverside mill town without sacrificing the economic opportunities and cultural attractions that come with being in one of the largest metropolitan areas in the Pacific Northwest. One of the most intriguing parts about this city is its unique split-level topography; the majority of the suburbs are on a bluff overlooking the Willamette, while the charming downtown is right alongside the river, with both levels connected by an iconic Municipal Elevator.
If you're thinking about moving to Oregon City, here's what you should know about this corner of the Portland metro area:
10 Reasons to Move to Oregon City
Why choose Oregon City over anywhere else in the metro? These 10 reasons might help convince you.
Combines the best of small-town charm with access to city amenities
Housing market includes everything from new construction to historic homes
Quite a few opportunities for luxury real estate
Rural character, yet only a 13-mile commute to downtown Portland
This small city has nearly two dozen public parks
Access to major Portland-area employers
Unique cultural attractions
International range of food options
Free public transit options and nearby MAX rail stops
Oregon City schools include public, charter, private, and higher education options
Cost of Living in Oregon City
Homes for sale in Oregon City come in just about every price point, from relatively affordable starter homes to multi-million luxury homes. However, the median home price in Oregon City is typically around the $700,000 mark.
The average rent in Oregon City hovers around $1,800, with an average apartment size of 970 square feet. This average rent is almost identical to that of nearby Portland and Vancouver, but higher than Salem 44 miles away—by about $300—and less expensive than the average $2,000 rent in the city of Hillsboro.
The average utility bill in Oregon City is typically around $130 per month. The annual cost of living for a single adult is about $46,000, slightly higher than the statewide average of $40,000 and the national average of $38,500.
Transportation costs in Oregon City average around $10,000 annually, which is comparable to the national average. Out-of-pocket healthcare costs average around $3,600, which is less than the national average of $4,300. A single adult may spend around $3,300 on food annually, while a family of four might spend $9,600. These numbers are fairly comparable to averages around the country.
Job Market in Oregon City
Around 75% of Oregon City residents commute outside the city to work, which is much higher than the national average of about 44%. That said, a discussion of the job market in Oregon City is more fruitful if the greater Portland area is included in the discussion. The Portland-area economy encompasses a wide range of industries ranging from sporting apparel to technology. Some of the largest employers in the area include Intel (22,000 regional employees), Nike (14,000), Kaiser (11,000), Fred Meyer (9,200), Wells Fargo (3,500), and General Electric (3,500).
As far as employment opportunities in Oregon City itself go, a significant amount are in the space of manufacturing, retail, and hospitality. There are 1,600 total businesses in the area, a significant portion of which are in construction, manufacturing, and wholesale trade. In that sense, Oregon City truly is an All-American riverside industrial small town, which gives it a sense of unique charm.
However, the median household income in Oregon City is around $85,000, and the mean average household income is $108,000. These numbers indicate that while a significant number of Oregon City businesses are powered by a service-based labor force, a sizable number of residents live in Oregon City and avail themselves of high-paying jobs throughout the metro.
Popular Industries in Oregon City
Many businesses within Oregon City and its immediate environs are focused on construction, manufacturing, and wholesale trade, which fits into the history of Oregon City as a logging and mill town. However, your potential careers as an Oregon City resident are far broader, as the local commuting culture demonstrates.
PDX is probably the sportswear and outdoor apparel capital of the world, with Nike, Columbia, Adidas, Leatherman, and LaCrosse all having headquarters in the area. Portland is also at the heart of the "Silicon Forest," with 41,000+ employees offering 15 times the national average of tech talent in the PDX area. Intel, HP, Siemens, LAM, and Tektronix are all big-name companies in the region.
Other significant industries in the PDX area include a vibrant food industry that leverages the mild Oregon growing climate and access to the ocean, and a blossoming climate tech industry.
Things to Do in Oregon City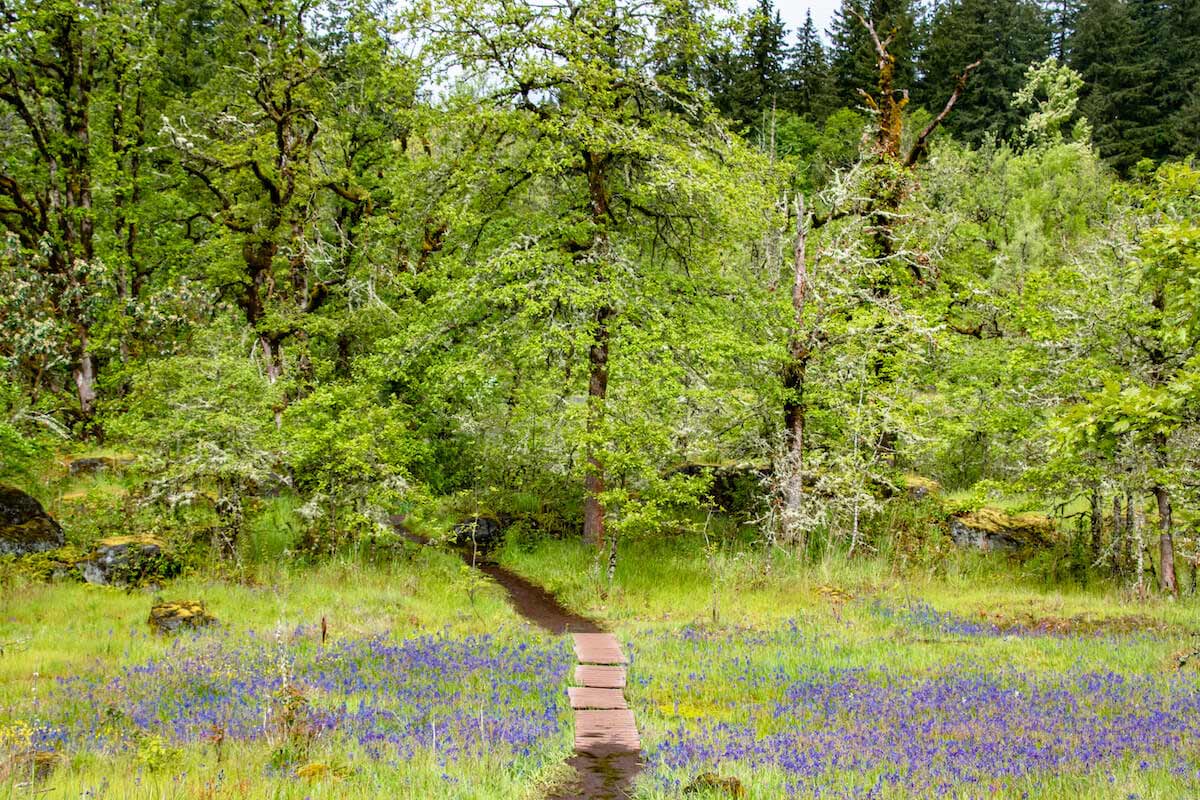 Oregon is known for its incredible natural scenery, food culture, and pioneer history. Oregon City is no exception to this rule, encompassing all the best traits of the Beaver State. Oregon's year-round mild climate facilitates outdoor activities during the day, while entertainment and cultural venues are vibrantly alive in Oregon City's small-town atmosphere at night.
Outdoor Activities
The Camassia Nature Preserve is a 22-acre natural area with unique plants, wildlife viewing, and local hiking trails. In addition, Clackamette Park is a pleasing green space at the confluence of the Willamette and Clackamas rivers, with nearby recreational spaces for swimming, fishing, and boating, along with riverside pedestrian trails. And don't forget the river beaches!
In the heart of Oregon City the Hidden Viewpoint is an incredible spot for taking in views of the city and the river. There are also several golf courses around Oregon City, including Oregon City Golf Club near the high school and Stone Creek Golf Club to the south. Outdoor lovers have no shortage of day trips to choose from, including the Columbia River Gorge, Multnomah Falls, and Mount Hood.
Local Attractions
Many popular local attractions in Oregon City revolve around its rich history. Museum of the Oregon Territory, for example, couples historical exhibits with incredible views of Willamette Falls. Historical homes transformed into museums include Rose Farm and Fort Vancouver. The End of the Oregon Trail marks the end of this storied cross-country journey with hands-on exhibits housed in oversized Conestoga wagons.
Take the Oregon City Municipal Elevator (one of only four in the world) down to Main Street and browse the restaurants, shops, and bars that line the street. There are a number of breweries and wineries in the area, including the tap room at Oregon City Brewing Company and Villa Catalana Cellars, modeled after a 12th century all-stone Spanish monastery. Weekend cultural excursions also abound in nearby Portland, which is less than half an hour away.
Restaurants and Nightlife
Oregon is known for its food culture, and Oregon City is no exception, with many independent restaurants and tap houses that have their own unique character. The Highland Stillhouse has a Scottish-inspired interior decor of mahogany woodwork, incredible views of the Willamette, and a menu that features cottage pie, pasties, and, of course, Scotch. Enjoy some meatballs at Ingrid's Scandinavian Food, housed in the historic Commerce Building. Get a drunken Thai iced tea with your curry, pho, or noodle bowl at Pho Thi. Or park your car and have a burger and shake brought to you at Mike's Drive-in. There's also plenty of live music at venues like The Trail's End Saloon, which is known for its live blues jams.
Climate in Oregon City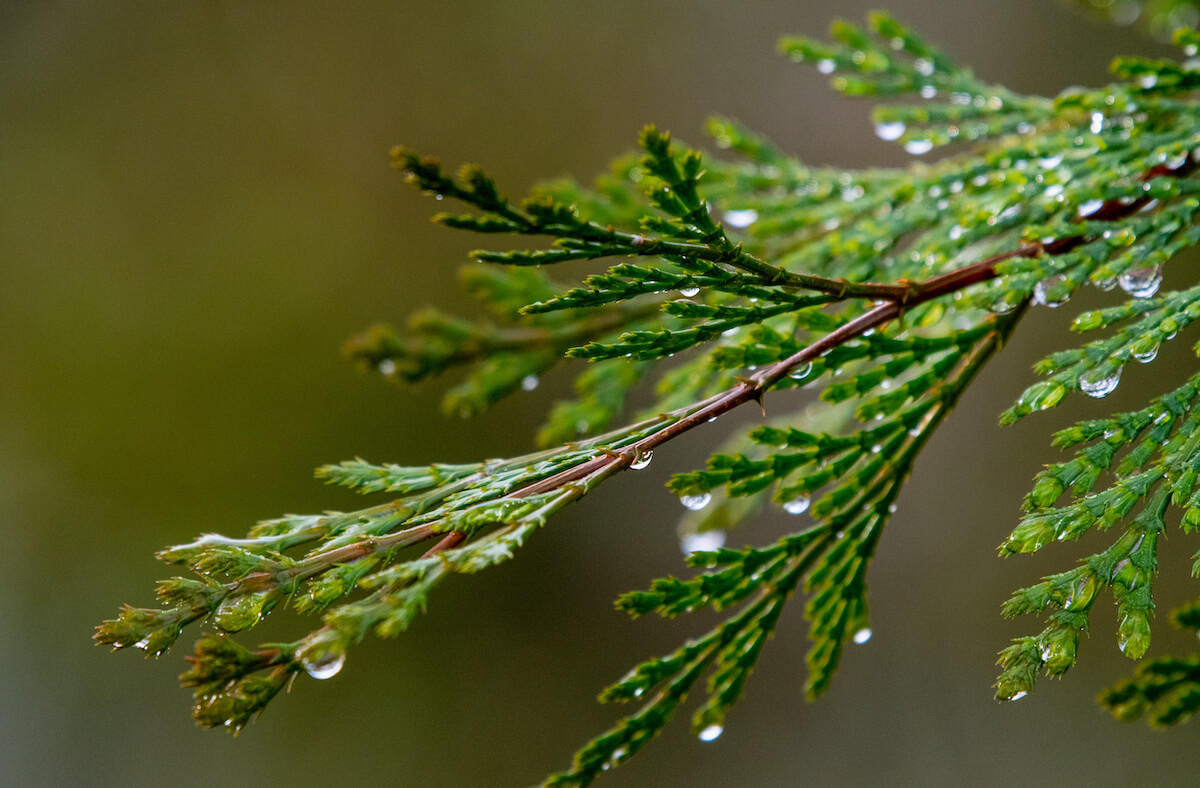 Oregon—and the entire Pacific Northwest—is well known for its rain. But actually, Oregon is ranked 36th out of 50 states in terms of annual precipitation in inches (Hawaii is the wettest state and Nevada is driest, if you're curious). Moreover, this focus on rainfall overlooks one of Oregon's best-kept secrets, which is the summer weather. Oregon City's best weather spans from May 14th to October 7th. The warmest month of the year is August, with temperatures going as high as 87 degrees, as low as 55, and averaging 68.
During the winter months, Oregon City does get cold. Temperatures typically range from the mid-fifties to the mid-thirties, often fluctuating around the forties. In November there's a 38% chance of rain every day, while in December this chance goes to 41% and in January it dips back down to 32%. Although fall and spring in Oregon City can be wet, July and August only have a 4% and 5% chance of rain, respectively. In the spring months, temperatures bounce between the sixties and forties, hovering around 50 degrees on average.
A general rule of thumb in Oregon is to always keep an umbrella in your car, and never leave the house without a raincoat. But Oregonians will tell you that the summer months in Oregon are absolutely incredible. The weather is perfect for enjoying everything the Pacific Northwest has to offer between its waterways and forests.
Traffic in Oregon City
The main traffic artery near Oregon City is the Interstate 205, which actually comes out of the city of West Linn, crosses the Willamette, and just misses the Oregon City downtown before it heads north towards Southeast Portland and up into Washington State. Taking the 205 westward will bring you to Interstate 5 in about 17 minutes, and from there drivers are about 13 miles from the heart of Portland.
The heart of Oregon City is laid out in a grid pattern from 1st street to 18th street, intersected by streets named after presidents from Washington to Roosevelt. Molalla Avenue exits the city diagonally towards the southwest, until it merges with Oregon Highway 213 which heads into unincorporated suburbs and farms outside of Oregon City. Parking is amply available throughout Oregon City, including the downtown area by the Willamette.
In terms of commuting or accessing other attractions in and around Portland, Oregon City is a well-placed suburb. The average commute time is around 30 minutes, which is only 4 minutes longer than the U.S. national average commute—not a bad tradeoff considering how much Oregon City has to offer in terms of natural scenery and small-town character.
Public Transportation in Oregon City
Oregon City has a unique shuttle service—the Oregon City Connector—that is free from a fixed route; riders who call 24 hours in advance can be picked up at their location. The financing for this shuttle service was part of a broader law-making effort to reduce congestion, improve mobility, and decrease carbon emissions.
There are also ride services that are specifically available for residents aged 60 and older and/or with disabilities in Oregon City and West Linn. These shuttles are lift-equipped and available from 9:00 a.m. to 3:00 p.m. (by appointment) for assistance getting to medical appointments, personal business, shopping, and trips to the Pioneer Center for meals, classes, and scheduled activities.
In addition to Oregon City's complementary public transit services, there are plenty of hired car services. Uber and Lyft operate in the city, with fees starting at $7.99 and $5.30, respectively. There are several taxi companies in Oregon City, as well as a well-connected bus system.
In terms of commuting to and around Portland via the MAX light rail system, the nearest station is Clackamas Town Center, a shopping mall with ample parking, about 7 miles away. In terms of longer-distance travel, the Oregon City Station at the north end of the city is a full-service Amtrak stop.
Schools in Oregon City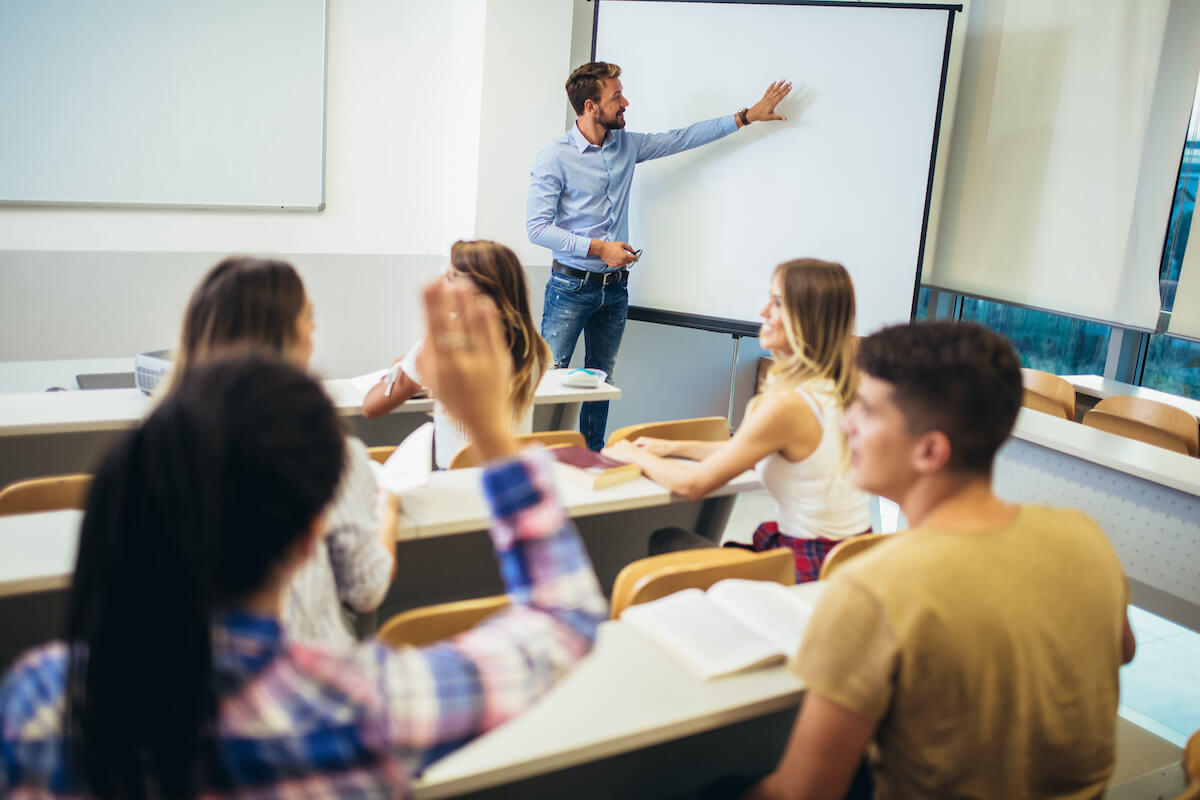 There are three elementary schools in Oregon City proper—Holcomb, Gaffney Lane, and John McLoughlin—and three nearby outside the city limits. There are two middle schools; Tumwata and Gardiner. High schools include Oregon City High School and OCSLA: Oregon City Service Learning Academy, an institution that combines traditional classroom learning with meaningful community service and job training.
The fact that public K-12 institutions within city limits can be counted on two hands is exemplary of Oregon City's small-town atmosphere. There's also a public charter school, the Clackamas Academy of Industrial Sciences, which helps some students enter trades like machining, welding, electronics, and renewable energy.
Note that Oregon City School District 62 actually extends beyond Oregon City limits into some unincorporated areas such as Beavercreek, Central Point, and Redland.
There are two private schools in Oregon City: Saint John Catholic (K-8) and North Clackamas Christian School (K-12). There are other private institutions around Oregon City, as well as around half a dozen preschools in Oregon City and its immediate surroundings.
Clackamas Community College has a large, centrally located campus that is easily accessible from most parts of Oregon City and the surrounding areas. And, of course, in nearby Portland there are several renowned institutions, including Reed College, Lewis and Clark College, the University of Portland, and Portland State University.
Small-Town Charm, Big-City Access
Oregon City offers an unparalleled combination of the woodsy small-town charm Oregon is known for and close access to Portland. The homes in the heart of Oregon City are a mix of historic properties and new construction homes that emulate the period wood frame residences—that is, with lots of craftsman touches or Victorian embellishments. Outside the city, in the unincorporated areas, there's a mix of larger luxury homes and lots with incredible views of the surrounding natural forests, farms, and meandering Willamette River.
Oregon City itself has something to offer everyone when it comes to attractions and activities. There's no shortage of nature to enjoy or outdoor activities to pursue—hiking, biking, running, walking, boating, swimming, fishing—and indoor activities as well, such as live music and the unique food culture for which Oregon is so celebrated. It's an excellent option for Oregonian homebuyers seeking a beautiful home with access to everything they need.