Moving to Camas: 10 Reasons to Love Living in Camas [2023]
Posted by Alicia Smith on Tuesday, April 11, 2023 at 8:08:40 AM
By Alicia Smith / April 11, 2023
Comment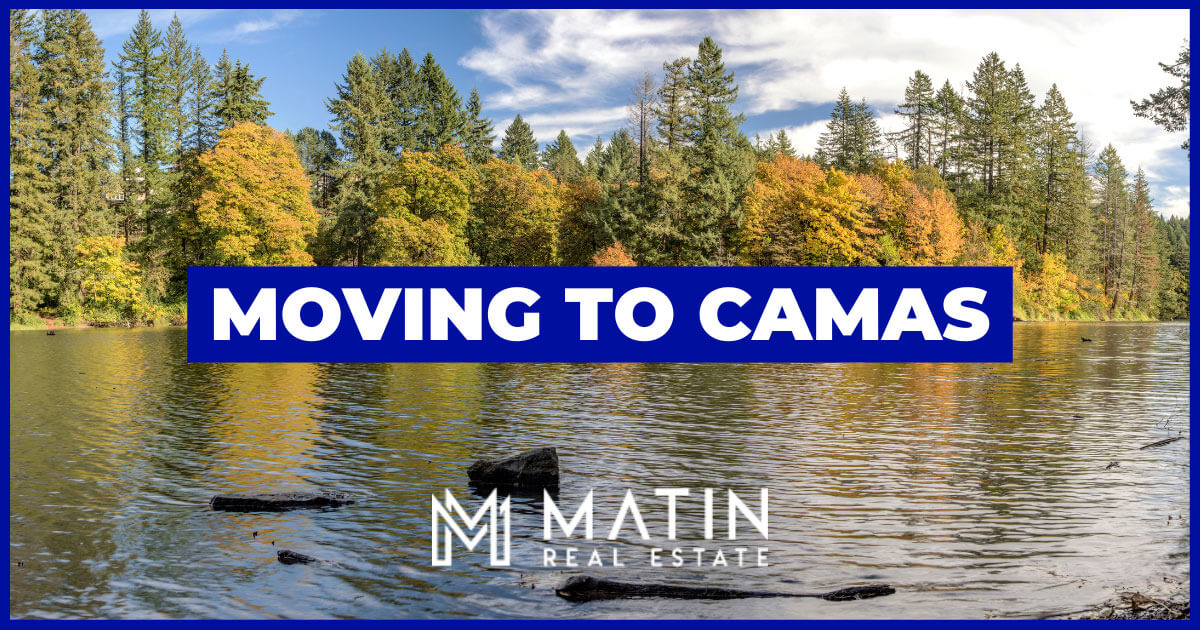 While officially in Washington State, the city of Camas has a personality all its own and is a vital part of the Portland Metro Area. Named for the camas lily, this town boasts beautiful landscapes as far as the eye can see, plus a bustling downtown area.
When residents want to get away from it all, they can visit the nearby Columbia River, go to a local park, or even travel less than two hours to reach the oceanside. More distant trips are a breeze, too, as Camas is among the Portland suburbs near Portland International Airport. For shopping, dining, and entertainment, Downtown Camas never fails to delight with its boutique shops, locally owned restaurants, and much more.
With so much to see and do, Camas is a trendy place to live, work, and play. Are you wondering what else awaits? Here's a look at everything there's to know about moving to Camas, Washington.
10 Reasons to Move to Camas, WA
The breathtaking landscape and many things to do aren't the only reasons to move to Camas, WA. People come from all over Washington State and beyond to live in this city because of its:
Multitude of neighborhood spaces with their own architectural styles and atmosphere
Spacious home designs set on large lots covered in trees, shrubs, and flowers
Ability to view the city's namesake lilies growing wild at the Lacamas Lake area
Quick and easy access to the iconic Liberty Theater for movies, snacks, and drinks
Variety of delicious locally owned and operated restaurants, bars, and breweries
Diverse job opportunities made even better by competitive wages and benefits packages
Proximity to all the top restaurants, stores, and entertainment venues in Downtown Portland
Well-supported school systems from Pre-K through graduation
Pleasant weather year-round, with temperatures ranging from 45°F–85°F
Reasonable traffic patterns sweeten the deal even more, making reaching the oceanside, Seattle, and Portland easy.
Cost of Living in Camas, WA
The cost of living in Camas, WA, is almost 30% higher than in the rest of the nation. Housing prices alone are about 75% higher than the national average. Rent is 8% more than the national average as well.
Homebuyers can expect homes to list for a median price of around $470,000. This comes to about $390 per square foot, although the price can go higher for homes with luxury amenities. At the upper end of the price range, luxury homes for sale in Camas list from the high $700s to $3 million.
For rental homes, monthly payments go from $950 for a studio apartment to $2,450 for a four-bedroom townhouse. Single-family rentals range from $2,600 to over $4,000 per month, depending on the location, home size, and amenities. Deer Creek, Holly Hills, and Parker Estates are the most expensive neighborhoods.
In addition to housing costs, the average monthly expenses for Camas residents are:
Food: $260 per person
Utilities: $150 for a one-bedroom home
Internet: $80 per household
Phone: $50 per line
Garbage: $35 for a 96-gallon can
Public Transportation: Up to $125 per person
Eating out at restaurants, going to movies, and enjoying other entertainment activities can add at least $100 monthly to the budget. Fast-food restaurants charge up to $20 per meal, while fine-dining establishments often cost at least $60 per person. Tickets to movies and other attractions cost around $15–$20 each.
Camas, WA Job Market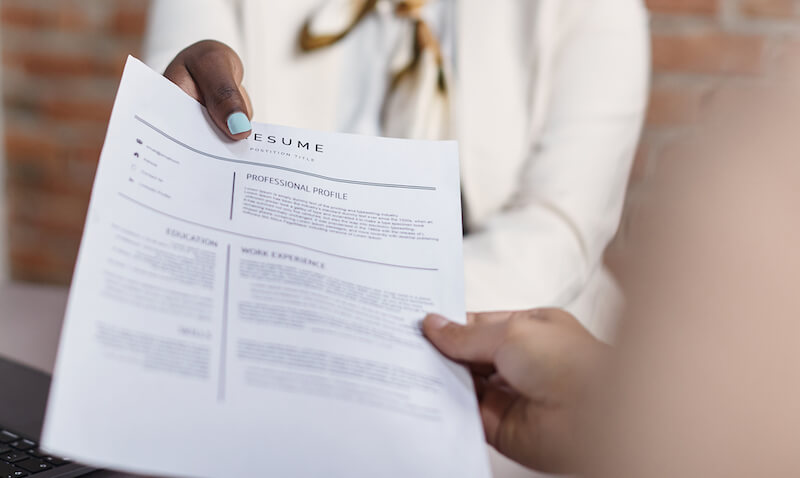 Camas, WA, has a healthy job market backed by excellent job opportunities with competitive compensation packages. As a result, the median household income is $116,000 per year. On average, residents earn about $38,000 from their full-time jobs.
Industries offering the highest wages include finance, real estate, and insurance. The professional, scientific, and management industry is another potentially lucrative field for residents. In those industries, employees can expect to earn $108,000 to $150,000 per year on average.
The local unemployment rate aligns with the national average. In Camas, the unemployment rate is 6.2%—on par with the 6% national average. Job growth has declined in the last few years but is projected to improve by up to 40% through the next decade. Camas is also close to Portland work opportunities, and many Camas residents make the short commute daily.
Fuel Medical Group, WaferTech, and Sigma Design are the city's top three places to work. Together, all these companies employ up to 1,400 people, giving them access to competitive pay, benefits, and other incentives.
Fuel Medical Group has up to 200 employees helping further its mission of providing key advisory services to specialty physicians. WaferTech has nearly 1,000 workers dedicated to helping the brand manufacture semiconductors. Sigma Design is a successful engineering consultant company with 50 to 200 workers.
Popular Industries in the Area
More than 12,000 people work at companies located in and around Camas, WA. The industries that employ the most people are manufacturing, healthcare, and educational services. In the manufacturing industry, local companies collectively employ over 1,700 people. Job growth far exceeds the average for the region, hitting 14.7% in the last year.
The healthcare industry employs over 1,700 people, although the job growth rate is only 1.6%. Earnings have grown by leaps and bounds, increasing by 13.2% in the past year. As for educational services, more than 1,300 people work in this industry. The workforce growth rate is 1.2%, while earnings growth is 4.7%.
Things to Do in Camas, WA
With its historic charm, good eats, and interesting boutiques, Downtown Camas always gives residents a great place to spend the day. The Columbia River and acres of parklands offer even more chances to make the most of every day while living in this quiet cityscape.
Outdoor Activities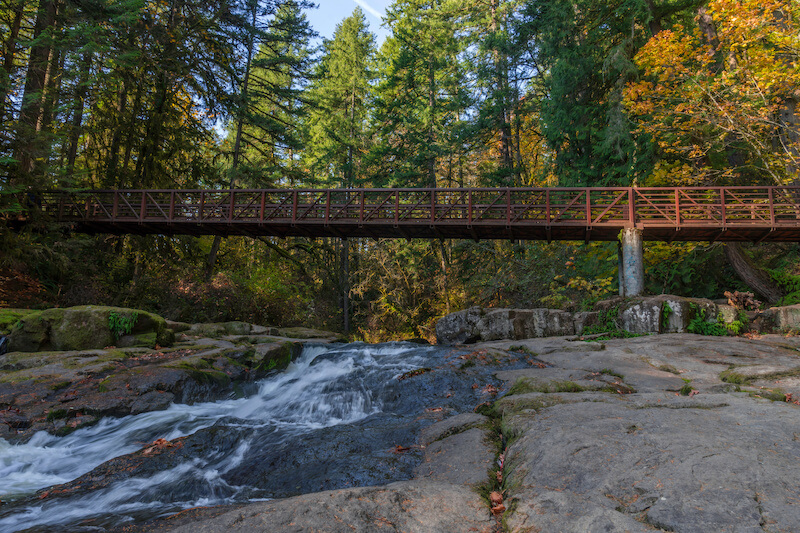 Residents love to spend the day exploring Lacamas Lake Park and visiting the riverside. At Lacamas Lake Park, the lake is the prime attraction, with its glistening waters perfect for fishing, kayaking, and paddleboarding all day long. With over 312 acres to explore, this park is also ideal for walking the trails, watching the birds, and having a picnic.
Residents can also go to the Columbia River's banks for even more fishing adventures. The fish species are plentiful, too, ranging from coho and king salmon to smallmouth bass and rainbow trout. Additional places to fish nearby include Tanner Creek, Tualatin River, and Oswego Creek.
It's tough to run out of things to do in Camas, but if you do, the bounty of Portland outdoor activities is always nearby!
Local Attractions
To look at all the best local attractions in just one stop, residents can head to Downtown Camas. This area stretches across eight blocks, easily filling the day with shopping, dining, and entertainment galore. The top attractions in this area include Liberty Theater and Attic Gallery.
Built in 1927, the recently restored Liberty Theater takes visitors back in time while treating them to the latest Hollywood flicks. Their concessions are on point, too, including a variety of adult beverages and popcorn made with real butter. After watching award-winning films, a visit to the Attic Gallery is up next, where you can see riveting sculptures, paintings, and other works of art made by local artists.
Restaurants & Nightlife
Camas has a bustling restaurant scene filled with all the world's cuisines. Plenty of bars and breweries round out the options, allowing residents to get whatever food and drinks they crave in one simple trip.
The top places to get a meal include:
Feast@316
Acorn & the Oak
Coast to Coast Fish House
Sushi Moto Bar
Natalia's Café
K&M Drive-In
Caffe Piccolo
For memorable beverages and more, residents can always count on Caps N' Taps, Birch Street Uptown Lounge, and Salud! Wine Bar. As for breweries, Grains of Wrath, Camas Brewing Co & Taproom, and Doomsday Brewing Company always come through in a big way.
Camas Climate
The climate in Camas, WA, is warm and temperate. In true Washington fashion, this region gets a lot of rain annually. The rainfall comes without warning year-round, although May through October sees the least rain. November typically has the highest rainfall totals, reaching up to nine inches of precipitation on average. The least amount of rain falls in July, usually totaling just a half inch.
The spring season is generally mild, with daily high temperatures ranging from 57°F to 69°F. In the summer, temperatures reach the mid-80s by July and hover around that range through the end of August. Fall sometimes brings stormy weather, although temperatures remain pleasant at 52°F to 77°F. The winter is reasonably cold, with lows in the mid-30s, but snowfall for the year rarely exceeds six inches total.
For outdoor adventures, the best time is visit is late spring or early fall. During those times, visitors can enjoy balmy temperatures and reasonably low levels of rainfall. Although summer temperatures rarely exceed 90°F, the humidity makes it feel much hotter. It rains more often than not in the winter, putting a damper on outdoor fun.
Traffic in Camas, WA
Residents of Camas enjoy reasonable commute times to all their personal and professional engagements. Residents commute for about 27 minutes per way on average, which aligns with the typical commute times for the nation at large.
Nearly 75% of residents commute in their personal vehicle, and 8% carpool with one or more people. About 2.5% of people commute using mass transit, while another 3% walk or ride a bicycle to their daily destinations. A 35-minute commute by car takes over one hour by bus. Bicyclists can expect to ride for about two hours to cover the same distance.
Residents who work in Portland, Oregon, only have to commute for about 25 to 50 minutes each way. They can travel to work and back on WA-14 and I-205 or take WA-14 to I-5 instead. The afternoon commute is much longer than the morning commute. Drivers can expect the heaviest traffic from 2–5 p.m.—something to be aware of when driving in Portland. In the morning, traffic reaches its heaviest between 7:25–7:55 a.m.
For oceanside adventures, residents must travel about two hours by car along OR-6 West. Traffic can increase drive times to three hours total during holiday weekends.
Alternative Routes
When traffic backs up on one route, Camas residents have many other options to consider. I-5 is a major thoroughfare running north and south, but it's not the only way to get to Portland. Residents can also easily travel down Interstate 205 to enter the city center.
When traveling east and west, travelers have just as many excellent options, such as Lewis and Clark Highway, Vietnam Veterans Memorial Highway, and SW Sunset Highway.
Camas, WA Public Transportation
C-TRAN provides Camas, WA, with public transportation services throughout the year. The routes run through Clark County, allowing residents to travel to all their destinations each day easily. Route 92 serves Camas, in particular, running to and from Fisher's Landing Transit Center along the major thoroughfares by the riverfront. From there, riders can catch many other buses traveling through Vancouver and beyond.
Adult riders pay just $1 for local transit and $2.50 for regional destinations or to ride the express to Portland. Their fares cap at $7.70 for the day or $125 for the month, depending on their destinations. Youth can ride the local routes for free and only pay $1.25 for regional transit and $2.50 to travel to Portland. Once there, Portland's public transportation system provides plenty of options to get around.
Schools in Camas, WA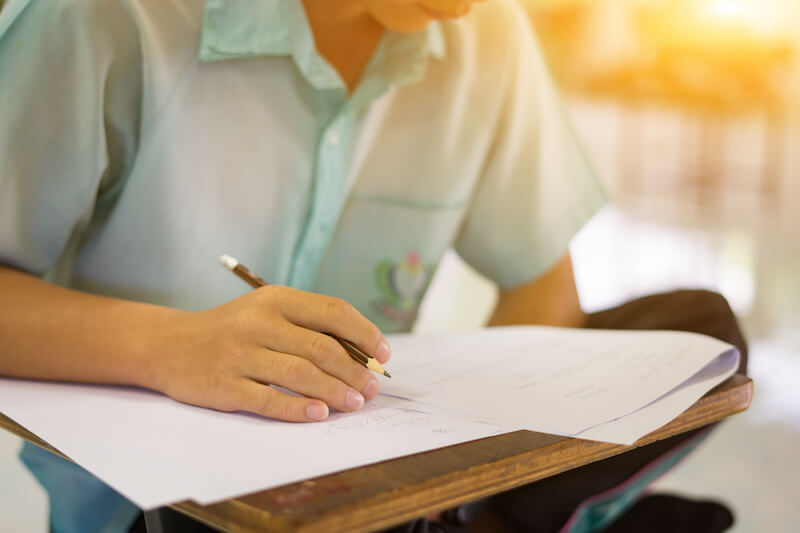 Scholars in Camas, WA, can attend public, private, or charter schools in their area. The Camas School District runs the public schools for kindergarten through 12th-grade scholars. This district also offers preschool programs for kids ages three to five.
For the private school experience, scholars can go to Agape Christian Academy and Riverside Christian School. Neighborhood boundaries do not set attendance for these schools. Instead, scholars must apply for admission and arrange daily transportation to and from school.
Even more learning opportunities await at the Camas Valley Community Charter School. Scholars enjoy small classes, various extracurricular activities, and a comprehensive curriculum at this community-run educational institution.
Ready to See What Camas, WA, is All About?
Considering this guide, it's plain to see that Camas, Washington, has it all. From stunning landscapes to great things to do, this region offers residents endless ways to plan a day out of the house. A healthy job market, pleasant climate, and reasonable traffic levels all add to the value of living here, and the accessibility of Camas condos and other real estate is a huge plus. So, there's no wonder why more than 27,000 residents proudly call this city their home.