Simplify Your Next Move With This Timeline and Key Moving Tips
Posted by Jordan Matin on Monday, December 13, 2021 at 6:27 AM
By Jordan Matin / December 13, 2021
Comment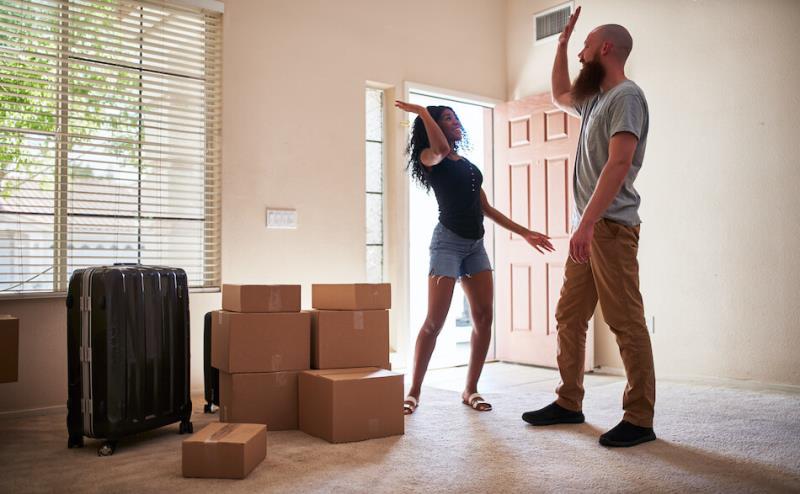 Moving to a new home can be rather exciting and, at the same time, a little stressful. The key to minimizing duress is having a well-thought-out plan and implementing certain aspects of the move promptly. Instead of approaching the task of moving as one big project, break it down into smaller pieces that can be completed over the course of several months. By the time moving day arrives, the only thing left to do will be to enjoy your new home. Keep reading to find a moving timeline and helpful tips that make moving easier than ever.
Tasks to Tend To Two Months Before Moving Day
It's not unusual for people to underestimate just how much time and preparation goes into transitioning to a new home—even within the same city. At two months before the move, you've probably already evaluated the criteria of common mortgages, and all that's left to do is close out your old home. Renters will want to provide written notice of intent to vacate for their landlord at least two months in advance if possible.
The exception is when the landlords plan to sell, as this process can take several months to finalize in many cases. Go ahead and create a realistic list of things to do to prepare for the move, assigning tasks to others in the home or friends who've offered assistance. To be ready to move into your new home, be sure to get a home inspection at this point in the timeline too.
Tasks to Tend To Seven Weeks Before Moving Day
These weeks are the perfect time to start sorting through items in the household to declutter your home before moving day. After realizing just how much they've accumulated over their time in a dwelling, people are often taken aback. Start considering oversized items and furnishings that won't work or fit well into the new place.
Let go of any clothing, knickknacks, old toys, or other possessions that aren't used or needed anymore. Have a garage sale, make donations, sell things online and toss junk into the trash or recycle it. This will pay off big time during the packing, loading, and unloading process. Don't pack anything essentials at this point. There can be setbacks with new construction homes, and you don't want to have to unpack everything if you encounter one.
Contact any institutions or medical providers to arrange for school or physician records transfer. This can take a bit of time if children are in the picture, set to tour new schools in the area to help them get more comfortable with the idea of moving to make new acquaintances.
Tasks to Tend To Four Weeks Before Moving Day
With everything sorted out, get packing supplies, and get things organized and safely secured in boxes or containers. Be sure to label everything to make it easier to unload in appropriate areas when arriving at the new abode. If working with a moving company, make arrangements for services early—especially during summer's high moving season.
Reach out to insurance providers, utilities, and the United States Postal Service. They'll need to make plans for new coverage and service at the new home, and mail can be forwarded to an updated address or put on temporary hold if preferred.
Tasks to Tend To Two Weeks Before Moving Day
Don't get caught shoving possessions randomly into boxes and trash bags due to procrastinating packing—get it done with the exception items that go in the moving essentials bag, such as clothes, toiletries, bedding, towels, etc. Try to curb grocery shopping for perishables that won't be consumed before the move if heading far out of town from the current location.
Tasks to Tend To The Week Before Moving Day
The last week is when to start packing the last bit of goods in the home, making sure to label boxes with items needed upon moving in. This includes bed linens, towels, hygiene products, cleaning supplies, clothes, and pet goods if any are traveling, too.
Confirm rental truck reservations or mover schedules in the last week. Remember that there are some items that movers cannot put into their trucks if they are providing transportation. Please make arrangements to give such things away or make other arrangements to get them to the destination.
Be ready on moving day to provide directions to movers about what boxes should be available at the back of the truck and offer any final instructions. With these handy tips, things should stay on track with that next move, and less stress will result from implementing these plans.
Make This Move Your Best Yet
Moving takes a lot of work, but it doesn't have to be stressful. By staying organized and making a plan, anyone can enjoy a pleasant move. Use these tips and stick to the provided timeline so you can get into your new home faster.