5 Walkable Vancouver Neighborhoods: A Few Steps to Everything You Need
Posted by Alicia Smith on Tuesday, September 27, 2022 at 8:11 AM
By Alicia Smith / September 27, 2022
Comment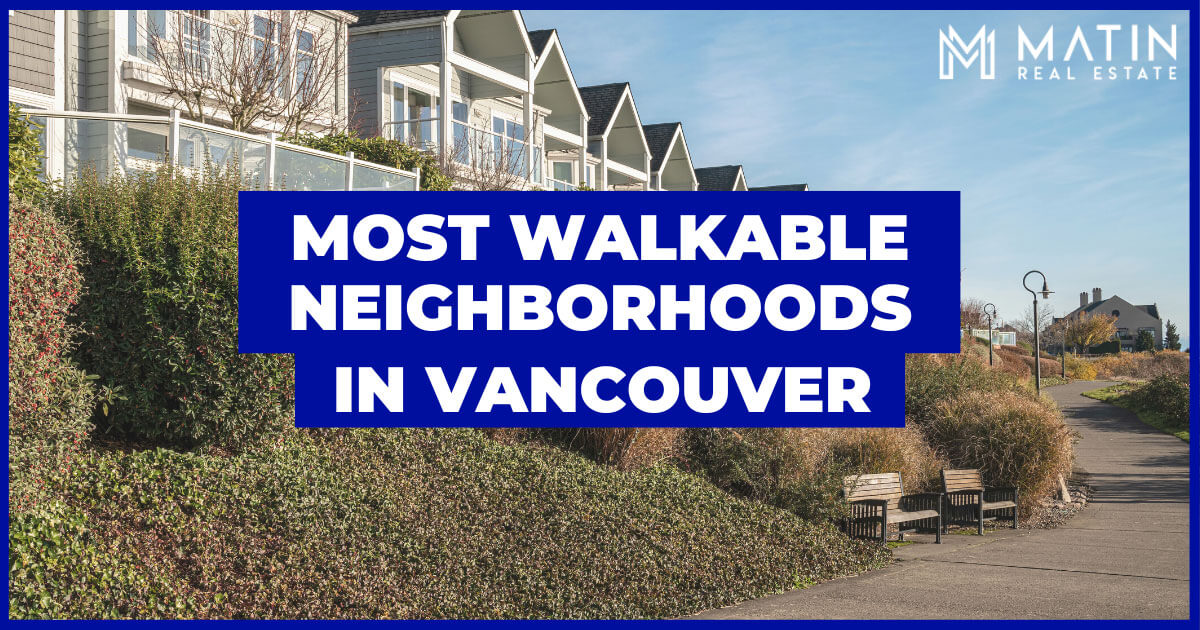 What makes a neighborhood walkable? Is it the number of local businesses within walking distance of each home? The pedestrian-friendly features of the environment, such as sidewalks and bike paths? Or is it simply a sense of community that residents can only experience by being out and about on foot? If we were to ask residents in the city of Vancouver, Washington, what makes their city so walkable, we bet they would include all of the above and then some. Five neighborhoods, in particular, stand out for their convenient local amenities, pedestrian-friendly features, and easy access to the city's public transportation system.
Arnada
Arnada is a community in West Vancouver that, along with the neighboring village of Hough, forms part of the city's trendy Uptown Village district. The district is known for its eclectic shops, restaurants, and local businesses that residents can easily walk to from their homes.
Main Street on the community's west side is a popular shopping and dining hub that features local favorites like Uptown Barrel Room and Dulin's Village Cafe. Other neighborhood gems include La Bottega, a charming Italian deli and wine shop; Blue Door Bakery, a must-visit for anyone with a sweet tooth; and Old Glory Antiques, a vintage shop perfect for treasure hunters.
But perhaps most unique of all is the numerous residences in Uptown Village that have been turned into "zone-commercial" properties, which means that businesses can operate out of them. As a result, locksmiths, massage therapists, attorneys, and other local shops can are nestled among historic homes, adding to the neighborhood's charm and walkability.
Arnada Amenities
Many mature trees line the streets
C-Tran, Vancouver's public transit system, with buses 30, 50, and 71 making regular stops in the neighborhood
Arnada Park
Provecho Mexican Grill
Paul's Restaurant
Ice Cream Renaissance
Shumway
Shumway is just north of Uptown Village. While the part of Main Street running through the neighborhood is less crowded than the strip in Arnada and Hough, that's not to say there aren't any places in Shumway to eat, drink, and shop. The amenities in the neighborhood tend to be more service-oriented, such as the Clark County YMCA. Residents also walk to hair salons, dental offices, and other businesses throughout the community.
Find food and drink options near the junction of Main Street and E 39th Street, where restaurants like Taqueria Don Jose and Papa Murphy's are favorites among locals. Another hotspot is Latte Da, a coffee house and wine bar offering live music on occasion.
Regarding home styles, Shumway is yet another example of West Vancouver's historic housing stock. The neighborhood's ramblers, bungalows, and Craftsmans date back to the 1920s and 1930s, and many have been well-maintained.
Shumway Amenities
Safeway
Buses 71 and 31 connect to other neighborhoods in West Vancouver
Shumway Park
West Arts Academy School of Music
Hough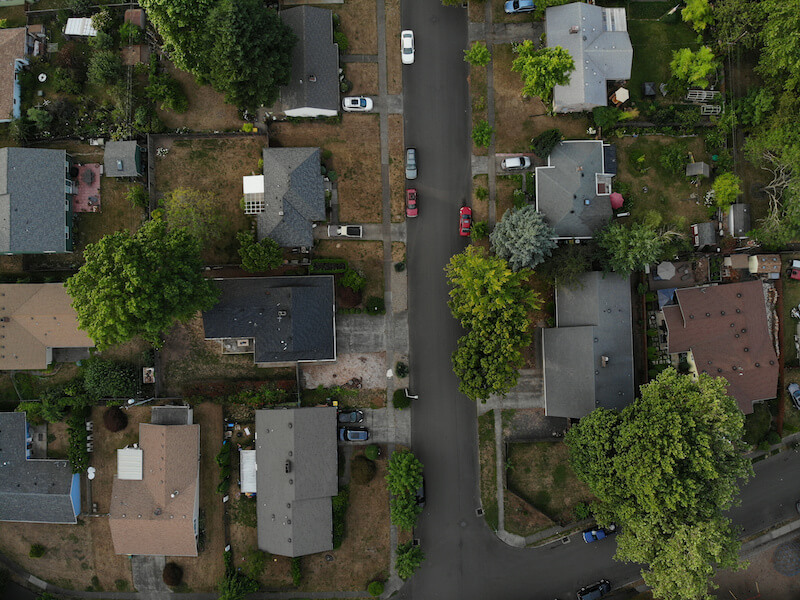 Arnada borders the Hough neighborhood to the east and extends westward to the train tracks that run parallel to I-5. Like its sister neighborhood of Arnada, Hough is home to historic properties that include Victorian "four squares," an architectural style featuring two stories and a front porch spanning the width of the house.
Unlike Arnada, however, Hough's main green space, John Ball Park, is more centrally located, whereas Arnada Park sits in Uptown Village's northeast corner. Hough also has a higher concentration of zone-commercial residences that house local businesses.
Main Street, which forms the community's eastern border, is Hough's commercial spine, a vibrant strip that residents walk to for shopping, dining, and entertainment. Popular eateries include Hungry Sasquatch Pizza, serving 22-inch, New York-style pies; Mon Ami, an artsy cafe with vegan options; and Shanahan's, a favorite Irish pub among locals.
Hough Amenities
Buses 50 and 71 provide easy access to downtown Vancouver
Dedicated bike lanes and wide sidewalks
The Infirmary
Tip Top Too
Brickhouse
Hough Elementary
Esther Short
Esther Short is Vancouver's walkable downtown area. The heart of the community is Esther Short Park, Washington state's oldest public square. This five-acre Vancouver park is home to walking paths, fountains, play areas, and the 69-foot Salmon Run Bell Tower, built in 2000 and one of Vancouver's most photo-worthy spots.
In addition to Esther Short Park, the neighborhood is home to shops, restaurants, and businesses, most of which are northeast of the park in the neighborhood's vibrant entertainment district. Local favorites include Tap Union Freehouse, a pub serving locally sourced food and craft beer; Little Conejo, a Mexican taqueria; and Smokin' Oak, a popular barbecue joint.
Esther Short Amenities
Vancouver Farmers Market
Vancouver Wine & Jazz Festival
Active nightlife scene with karaoke bars, live music venues, and other drinking holes
Vancouver Symphony Orchestra
Kiggins Theatre
Discover Vancouver's Most Walkable Neighborhoods
From quaint historic districts to bustling urban villages, the above neighborhoods offer Vancouver residents various walkable options. What's more, each one has a neighborhood association that promotes the overall walkability of the area, while Vancouver's public transportation system further removes the need for a car. Add no income tax in the state of Washington, plus all the beauty and recreation the Pacific Northwest offers, and it's no wonder these neighborhoods are among the most desirable places to live in when moving to Vancouver.