8 Popular Beaverton Home Builders: Your Dream Home Awaits
Posted by Alicia Smith on Tuesday, April 25, 2023 at 3:11:08 PM
By Alicia Smith / April 25, 2023
Comment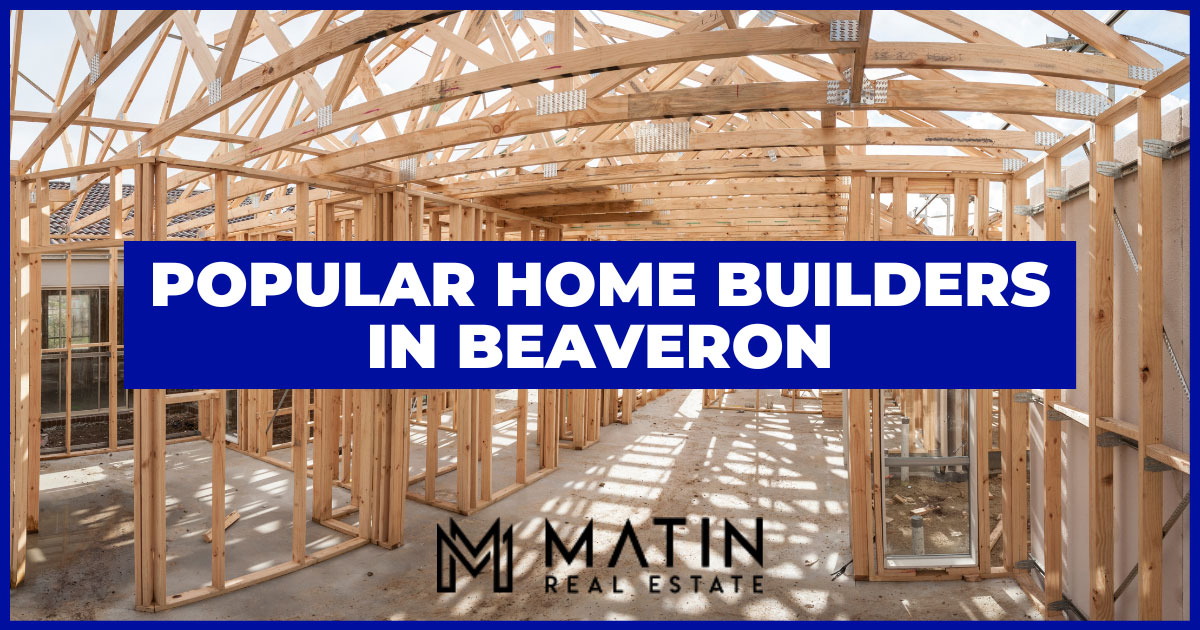 Building new construction homes in Beaverton is always exciting! However, it's essential to choose the right builder for your project. The sheer volume of homebuilders can be overwhelming sometimes. Fortunately, you've come across a list of the best home builders in and around Beaverton. These contractors have the knowledge and experience you need to make your dream home a reality.
Grove Custom Homes and Remodeling
For over 20 years, Grove Custom Homes have been building and remodeling homes in Beaverton, specializing in residential neighborhoods and taking on projects such as condominiums, townhomes, and commercial and industrial properties. Since being founded in 1998 by Grove Hunt, and after hundreds of completed projects in the Portland Metro area, Grove Custom is recognized to be among the best of Beaverton's home builders.
With complete service, design, and building teams to ensure success at every step of the process, Grove Custom Homes is an excellent choice for anyone living in Portland's best suburbs. Working on everything from spec to custom homes, Grove goes above and beyond to turn their clients' dreams into reality. Remodels start in the $500,000 range, while custom home builds begin at $1 million. The company has even been awarded "Best of Houzz" for eight consecutive years.
Legacy Built
Another reputable Beaverton home builder, Legacy Built, was founded by Phillip Pahlisch 17 years ago with a focus on quality and detail.
The company knows that building or remodeling a home can be stressful and takes care to connect with clients with walkthroughs on a weekly basis. With a specialty in home remodeling, Legacy Built's in-house design team uses its expertise and a customer service-driven process to achieve the homeowner's project goals.
As a third-generation owner and builder, Pahlisch takes a personal interest in each new project his team takes on, making it his business to be as involved as possible and finish all builds on time and within budget.
Legacy builds custom energy-efficient homes ranging from $500,000 to $5 million and is known for its personalized approach to each home.
Mountainwood Homes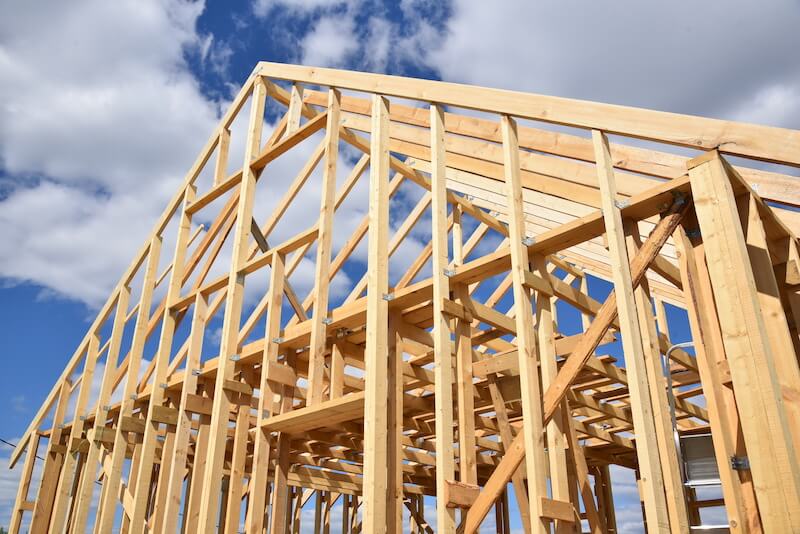 Since its founding by Robert Wood in 2008, Mountainwood Homes has served Beaverton and approached every job with high precision and care.
Their team has experience in many styles, ranging from Americana Farmhouse to modern sophistication. With a price range between $75,000 and $3 million, Mountainwood's team is happy to take on projects of all sizes, using their specialized knowledge to deliver the remodel or new build of their client's dreams.
Mountainwood is also committed to building the community by giving back, with many of its team members actively involved in projects to improve the best neighborhoods in Beaverton.
Paradise Construction
Paradise Construction is a quickly growing company specializing in new construction homes, multi-family housing, decks, additions, accessory dwelling units, and patio covers.
With a price range from $20,000 to $500,000 and an approach to each new build with high-end quality and expertise, it's easy to see why Paradise's reputation has grown so rapidly. The company's services include barn design and construction, home gym design, outdoor kitchens, and stone masonry. Employing teams with diverse skills and experience, Paradise mitigates the need for subcontractors and ensures each build is completed to standard.
Despite being one of the newest companies on the list, Paradise Construction has quickly become one of the best home builders in Beaverton.
Green Hammer
When Green Hammer was founded by Stephen Aiguier in 2002, he brought along his expertise and dedication as a pioneer of Oregon's green building movement, gaining the firm a reputation for superior performance and excellence in environmental design.
Recognized by Oregon Business magazine as one of the 100 Best Green Companies to work for, Green Hammer produces new builds and remodels through energy-efficient materials and practices, making each build as practical and well-designed as possible. The firm offers a unified design-build team of construction experts, seeing each new project as an opportunity to contribute to the homeowner's well-being. The company takes point in the industry for its net zero energy buildings and certified LEED Platinum homes. With a price range between $100,000 and $5 million, Green Hammer is the pinnacle of sustainable construction in the Beaverton area.
Timurland Construction
Another standout in Beaverton home building and remodeling, Timurland Construction brings a unique origin and expansive knowledge of indoor and outdoor design. Prioritizing green and construction methods, each of the homes they build has a dedication to energy-efficiency and self-sustainability. By limiting the number of projects they participate in, Timurland Construction ensures design integrity and high quality.
The company was founded in 2007 by Timur Tursunbaev, who had immigrated to the US intending to provide unparalleled service and quality. He brought along his 25 years of experience and a portfolio that includes an Italian embassy.
Timurland stands out from the crowd by performing landscaping design and labor, including waterfalls, retaining walls, fencing, and pathways. The team at Timurland also specializes in flood damage restoration and stone masonry. With over 200 projects completed, including new homes in Beaverton, Portland, and the town of Milwaukie, Timur and his team dedicate themselves to the highest standard, with a typical price range from $50,000 to $2 million.
Cornerstone Builders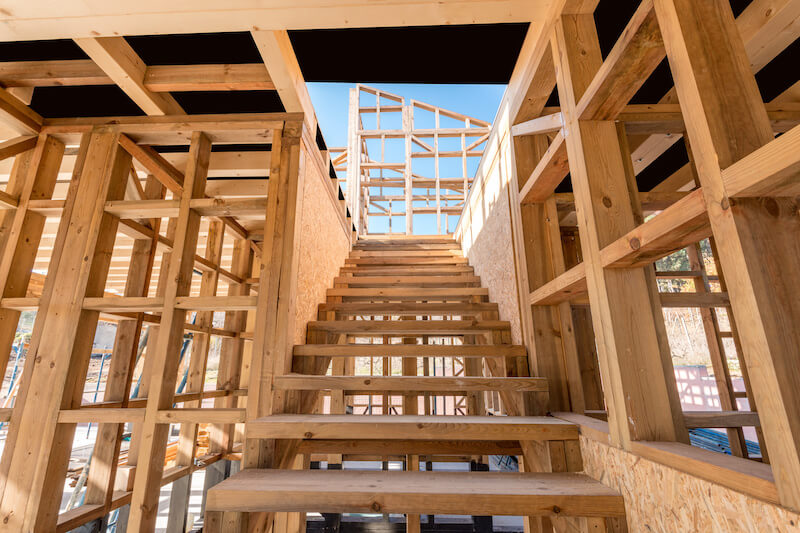 Cornerstone Builders is known for its custom home builds and interior and exterior remodeling. Specializing in Aging-in-Place remodeling, Cornerstone ensures homeowners can be happy and mobile in their homes for decades to come.
Can your home support its occupants as they age? With this builder's aging-in-place program, home additions and designs are tailored to fit your needs for today and tomorrow. For remodels, Cornerstone's design team may suggest simple modifications such as lower countertops or easy-to-access power outlets to help your house age with you. When building from the ground up, structural choices like open floor plans add more natural light and aid in mobility.
By employing experts in different sections of the home building process and using cutting-edge innovations such as 3D digital modeling, Cornerstone provides unmatched expertise and craftsmanship as Beaverton home builders. The company was founded in 2003 by Allen Tankersley, who has served on the National Association of the Remodeling Industry's board of directors since 2011.
Cornerstone Builders has been recognized with dozens of industry awards in Beaverton and across the Pacific Northwest, firmly establishing itself as a leader in homebuilding.
COOPER Design-Build
Cooper Design-Build was founded in 1991 by Lane Cooper, who continues to lead the company's vision of building new homes in Beaverton. Cutting out many of the intermediaries that come with building new construction homes or remodeling, COOPER Design-Build prides itself on assisting its clients through every step of the process, from ideation and development to putting the final brick in place.
The benefits of a design-build remodel become apparent with a unified team focusing and communicating on the client's vision, with frequently lower design costs, fewer changes, and shortened completion times. With over 30 years and hundreds of builds, COOPER has carved out its place in Beaverton.
Discover the Best Beaverton Home Builders
Choosing the right home builder is a crucial step in the new construction process. A reputable builder will blend their expertise with your vision to make something you can both be proud of. The home builders we've highlighted in this blog have a proven track record of delivering exceptional homes to satisfied clients living in Beaverton. Have you picked the best Beaverton builder for you? Your dream home is waiting!