8 Most Expensive Neighborhoods in Vancouver WA: Columbia River Luxury
Posted by Alicia Smith on Wednesday, August 31, 2022 at 8:23 AM
By Alicia Smith / August 31, 2022
Comment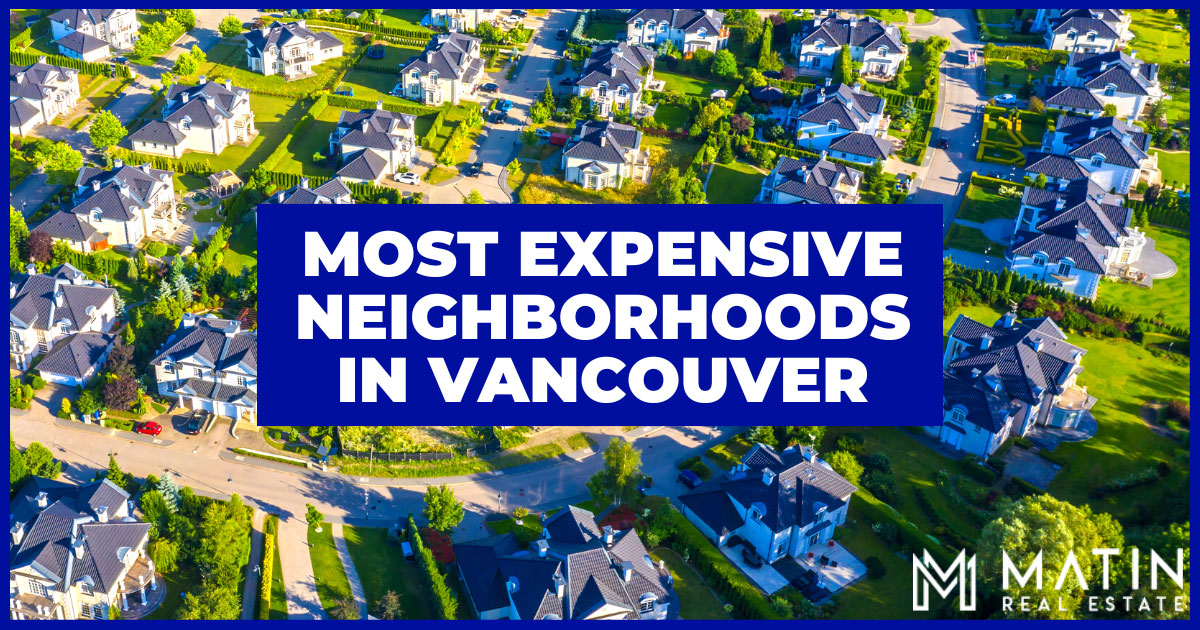 The city of Vancouver, Washington, is one of the most popular suburbs of Portland, Oregon. Located just north across the Columbia River, it's home to nearly 200,000 people, making it one of the largest cities in the state. As a result, homes are available for buyers of all budgets in this thriving city. But those looking for luxury homes are especially lucky, as there's no shortage of expensive neighborhoods in Vancouver.
Grand Vue
Grand Vue is an intimate, boutique neighborhood that lives up to its name, allowing residents to take in incredible mountain vistas from its luxury homes. With just 20 properties, owners can get to know their neighbors and enjoy the peaceful, low-traffic community.
Grand Vue is part of the larger Felida neighborhood and is close to the green space of Felida Community Park, along with the restaurants and local businesses on NW 36th Avenue. Residents can also enjoy the nearby Salmon Creek Trail System to spend time exploring the outdoors. The shopping, dining, and nightlife of Vancouver and the city of Portland are just a short drive away, thanks to Grand Vue's proximity to Interstate 5.
Homes in the Grand Vue community usually start just north of $1 million and can reach $1.25 million for some models. Buyers enjoy spacious homes with five to six bedrooms and up to 4,300 square feet of living space. Main floors include soaring 10-foot ceilings, luxury appliances, and high-end finishes in kitchens and bathrooms. Additionally, buyers can find homes in various architectural styles, including contemporary, modern farmhouse, and Craftsman, as well as numerous floor plans with main floor bedrooms, office space, and more.
Grand Vue Amenities
New construction
Variety of architectural styles
Close to Vancouver Lake
Easy access to Interstate 5
Westminster Walk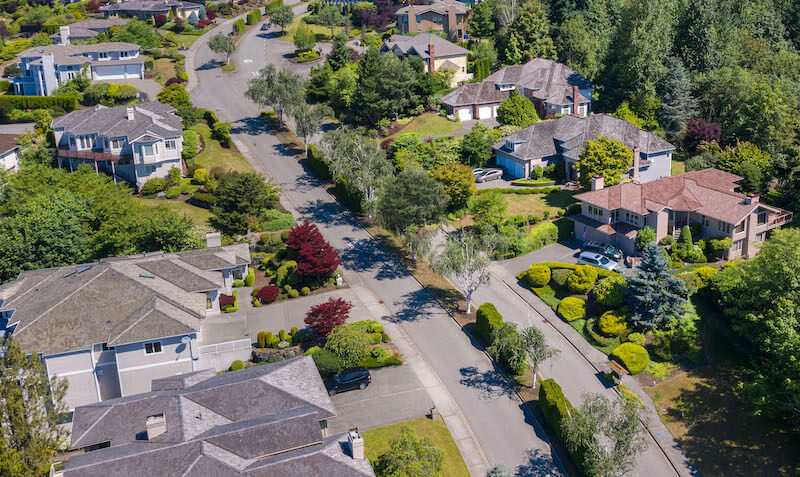 Westminster Walk is a luxurious gated community just off NE 119th Street near the Five Corners area and Orchards neighborhood. Homes in Westminster Walk provide some of the most extensive square footage of any homes in the Vancouver area. Even the smallest have more than 4,000 square feet of living space, while the largest measure up at more than double that. Many also have expansive lots of more than two acres, providing plenty of privacy for owners and space for whatever they can dream.
Every home in this modestly sized community offers various custom luxury features, including multiple fireplaces, home theaters, butlers' pantries, built-in cabinets, and so much more. Homes tend to come up for sale more rarely in Westminster Walk than in other luxury communities in Vancouver. However, would-be buyers should expect to pay around $2-$3 million or more for these homes, depending on the particular size and features.
One of the top benefits of Westminster Walk is its location, which maintains a relatively secluded feel while still being just minutes from everyday amenities, restaurants, and Prairie High School. Residents are also just minutes from Interstate 205, providing a short commute to Portland or easy access to the larger Interstate 5.
Westminster Walk Amenities
Gated community
Large lots
Convenient access to Interstate 205
Close to Prairie High School
First Place
First Place is an excellent and expensive Vancouver neighborhood on the city's east side, comprising a network of quiet, winding residential roads south of NE 18th Street. Among the neighborhood's top amenities is First Place Park, a community green space with a playground, picnic shelter, and a multi-use trail connecting to nearby developments. Down the road, residents enjoy shopping and dining options along NE 162nd Avenue, including the popular Petra House Traditional Mediterranean Food. First Place's location at the eastern edge of the area makes for an even shorter trip to the incredible natural attractions outside of town, from the Columbia River Gorge National Scenic Area to Mount Hood.
While First Place is notable for the variety of different home styles and appearances, the community is entirely made up of single-family detached properties. Most were built between the mid-1980s and the past few years. A typical floor plan includes three to five bedrooms and between 1,800 and 4,400 square feet of living space. Homes in First Place typically sell from the $800,000s to the $1 million range.
First Place Amenities
Winding, tree-lined streets
First Place Park
Near Evergreen High and Cascade Middle schools
Old Evergreen Highway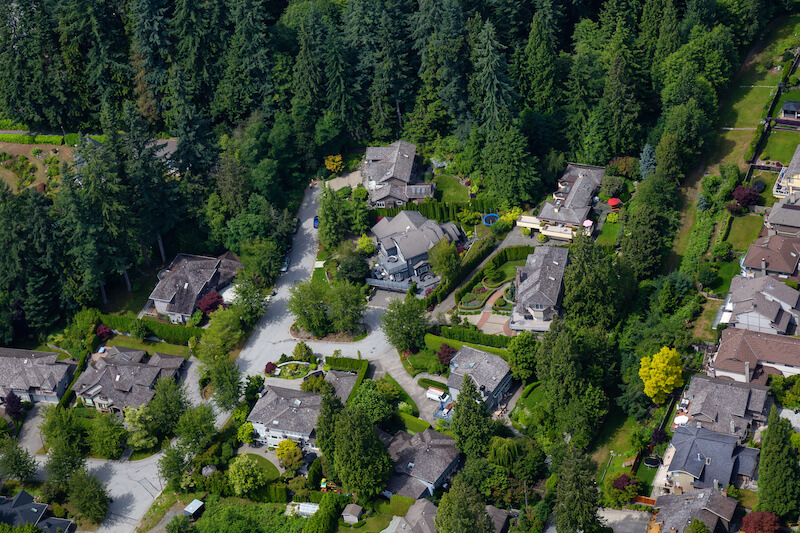 Those looking for luxury properties with a riverfront lifestyle may find the home they're looking for along Old Evergreen Highway, a community that takes its name from the historic road that runs through it. This long, narrow neighborhood sits along the Columbia River south of Washington Route 14/the Lewis and Clark Highway, across from Portland International Airport and Government Island. This proximity makes Old Evergreen Highway among the best communities for those commuting into Portland or to the airport, with easy access to numerous local highways and interstates. Some riverfront homes are even lucky enough to have private docks for those who love to get out on the water.
Residential development along Old Evergreen Highway dates back to the early 20th century, but most homes have been substantially updated or rebuilt. Unlike many of Vancouver's best luxury neighborhoods, Old Evergreen Highway still has buildable lots available for those looking for a custom, new construction home. Depending on acreage and views, these usually sell from the $200,000s and up. Single-family detached homes start around $500,000 but more typically sell from the high six figures to as high as the $2-$5 million range.
Old Evergreen Highway Amenities
Riverfront or close to the river
Close to Portland, Portland International Airport
Lieser Point
Riverview
It might be easy to tell Riverview's best feature right from its name: the beautiful vistas of the Columbia River provided by this compact waterfront community. Residents enjoy the sight of planes landing gracefully at Portland International Airport, conveniently located across the river. They have easy access to this and other parts of the region through Washington Route 14/Lewis and Clark Highway and Interstate 205. Wintler Community Park is another of the area's top attractions, offering a rare sand beach on the Columbia River for locals to enjoy, along with views of the river and even Mount Hood.
Riverview offers a mix of single-family detached houses and multifamily properties like condominiums. Prices can vary widely in the neighborhood based on the size, year built, and views provided by the home. Properties can start in the $700,000s, but the area's most luxurious homes have sold for close to $4 million. These spacious waterfront properties are among the most expensive housing in the entire Vancouver area.
Riverview Amenities
Columbia River views
Wintler Community Park
Close to Portland International Airport, downtown Vancouver
Tidewater Cove Marina
Ashley Heights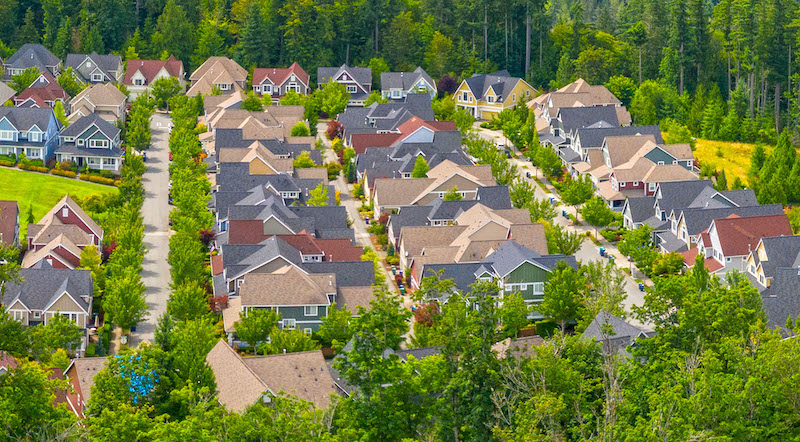 Situated at the very northwestern tip of the Vancouver area, Ashley Heights is another top community in the Felida neighborhood. Nearly 275 homes comprise the subdivision, with some areas enjoying gated security. These winding, quiet streets are set between Salmon Creek and Lake River, providing a peaceful retreat for owners just minutes from the everyday amenities and fun attractions of Vancouver and Portland.
More than 20 acres of community parks and open spaces provide plenty of opportunities for residents to get outside and enjoy nature, as do the neighborhood walking trails. Local businesses like popular restaurants Farrar's Bistro and Mt. Tabor Brewing are just a few blocks away along NW 36th Avenue.
Some homes date back as far as the early 1990s, though others were built within the past few years. While the occasional home will sell in the high six figures (typically $800,000 or above), most sellers working with Vancouver real estate agents list from $1 million to $1.5 million. Buyers can expect three to five bedrooms spread over 2,500 to more than 4,500 square feet of living space. Many have custom features like home gyms, spacious outdoor patios, expansive garages, and much more.
Ashley Heights Amenities
Beautiful location between Salmon Creek and Lake River
Some gated areas
Community parks and green space
Walking trails
Cooper Grove Estates
With just 14 homesites, Cooper Grove Estates is among the most private of expensive Vancouver neighborhoods. These new construction properties are located along the northeastern edge of Vancouver, providing a quieter, more rural lifestyle. The community is right down the street from unique outdoor attractions like the Vancouver Pumpkin Patch and Velvet Acre Gardens.
Cooper Grove Estates also provides an easy escape to the forest, mountains, and other gorgeous natural landscapes east of the city. Still, residents are just a 20-minute drive from downtown Vancouver and a few more from the heart of Portland.
This community offers varied home styles and floor plans, from traditional one-story ranches to modern or Craftsman-style multi-level homes. Most include 3,000 to 5,000 square feet of living space, including four to six bedrooms. Additionally, lots of a quarter-acre to a half-acre provide plenty of room for outdoor pursuits, especially since nearly all of these lots are flat, usable land. Cooper Grove Estates homes usually start at the $1 million mark but can reach significantly higher with custom features.
Cooper Grove Estates Amenities
Gated community
Variety of home styles and floor plans
Large, flat lots
Private roads/no through traffic
Close to Pioneer Elementary/Frontier Middle schools
Village at Fisher's Landing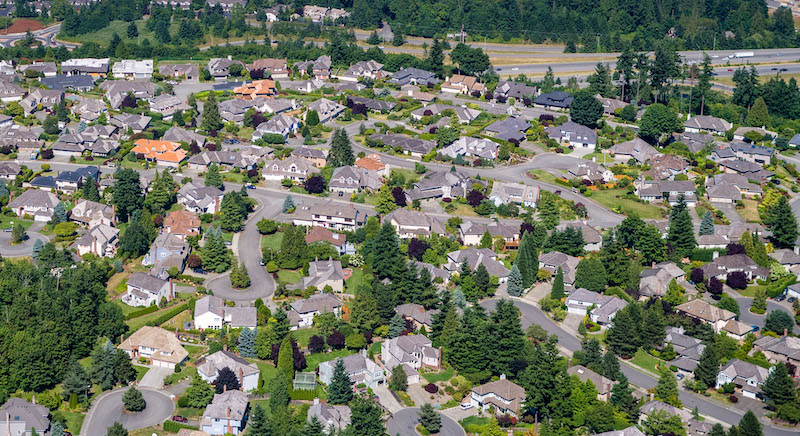 Village at Fisher's Landing is a small, luxury community just northeast of Lewis and Clark Highway and SE 164th Avenue. The neighborhood prides itself on its highly walkable location, with amenities ranging from grocery stores and medical offices to restaurants and nightlife. Additionally, the Fisher's Landing Transit Center is just across SE 164th Avenue, providing a link to the C-Tran system. Meanwhile, Portland and Portland International Airport are just a short drive away.
While all the perks of Vancouver and Portland are close by, residents can also enjoy a bit of nature at the nearby Village Woods Open Space and the numerous outdoor recreation spots to the east of the city.
Unlike many top Vancouver neighborhoods, Village at Fisher's Landing also includes a mix of multifamily and condo units, typically selling in the $300,000-$400,000 range. Single-family homes more commonly start in the high six figures and can reach near $1 million. Most include three to four bedrooms and up to 4,000 square feet of living space.
Village at Fisher's Landing Amenities
Mix of condos and single-family homes
Fisher's Landing Transit Center
Village Woods Open Space
Close to Fisher's Landing Elementary School
Easy access to Portland International Airport
Big-Budget Buyers May Find Their New Home in Vancouver
Those looking for their new luxury home in the Portland area should consider moving to Vancouver and taking advantage of its great neighborhoods. Whether would-be buyers are looking for a secluded rural retreat, waterfront views, quick commutes, or tons of amenities, this vibrant city has what they're looking for.