6 Most Expensive Neighborhoods in Beaverton OR: Where to Buy Beaverton Luxury Homes
Posted by Alicia Smith on Tuesday, December 20, 2022 at 10:00 AM
By Alicia Smith / December 20, 2022
Comment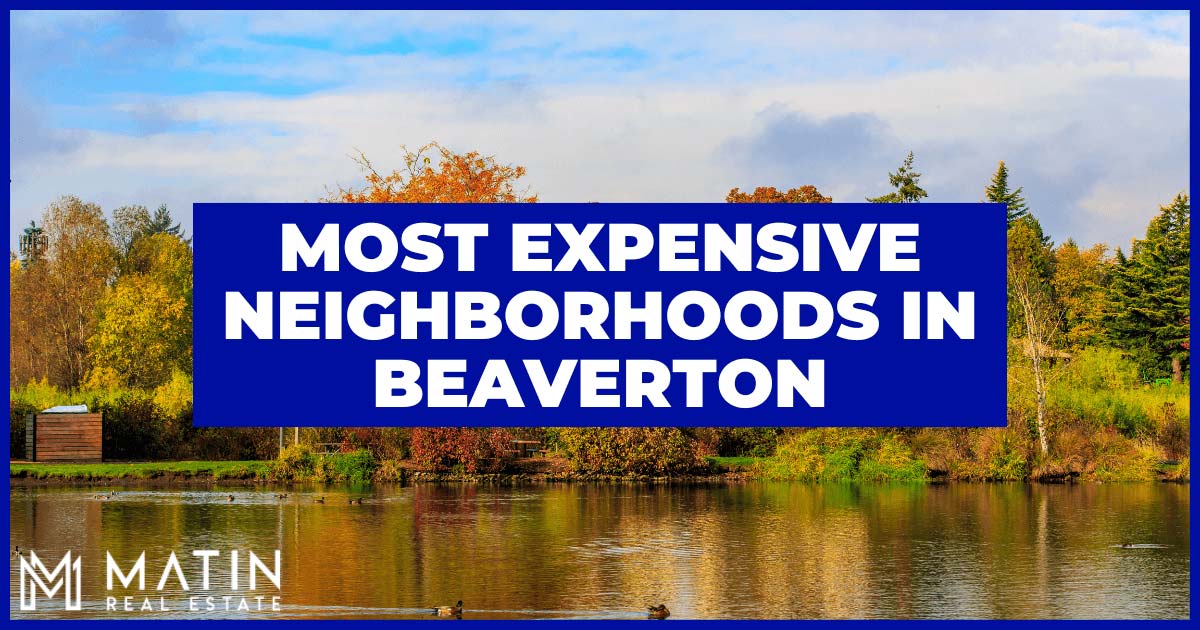 There are plenty of reasons that those moving to the Portland area are attracted to Beaverton. Beaverton's main claim to fame is that it's the global headquarters of Nike, which is also the largest employer in the area. But Beaverton is also part of the Silicon Forest, a cluster of tech companies that include the IBM Linux Center along with dozens of other tech startups. These major employers create demand for housing close by—and quite a few of these homebuyers are on the hunt for luxury homes in Beaverton.
Where can one find these high-end homes? There are several luxury neighborhoods in Beaverton, each with its own atmosphere, attractions, and amenities.
West Slope
West Slope is a suburb in the northeast corner of Beaverton, just north of the Raleigh West and Raleigh Hills neighborhoods. It's nestled in between the Beaverton-Tigard Highway and US-26, which heads into the heart of Portland, making a downtown commute a breeze. perfect for residents who need to commute.
Homes for sale in West Slope typically list for a median price in the mid-$600s, which is a fair bit higher than the state-wide average of close to $469,000. At the high end, West Slope homes have been known to list for upwards of $1 million. On the southernmost side of West Slope, there are around half a dozen apartment complexes, but the northernmost side is almost exclusively single-family detached homes. Although there is a range of home types and styles, many of the homes are single-story ranchers enjoying ample shade from the surrounding trees.
Nearby attractions include the Oregon Zoo and the Portland Japanese Garden, both less than 6 miles away. Saint Vincent Hospital is an extensive healthcare facility just across the US-26. There are numerous restaurants along SW Canyon Road at the southern boundary of West Slope, as well as two schools in the neighborhood: Ridgewood Elementary School and Hope Chinese Charter School.
West Slope Amenities
Council Crest Park
Washington Park (Hoyt Arboretum, Japanese Garden, Rose Garden)
West Slope Community Library
Portland Golf Club (Raleigh Hills)
Uwajimaya Asian Market
Sexton Mountain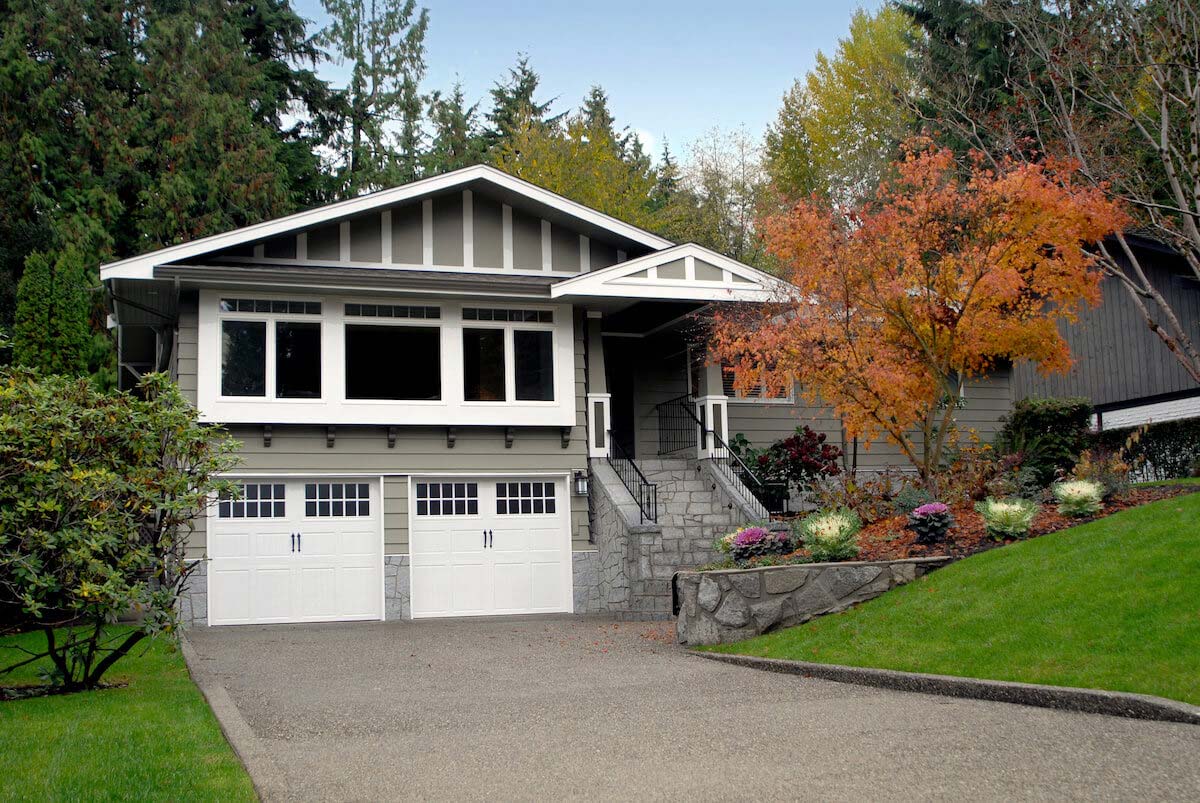 Sexton Mountain is near the southwest corner of Beaverton, placing it at the edge of Portland's suburbs before the land transitions into farms and forests. Its distance from major traffic arteries makes this neighborhood of around 12,000 residents one of Beaverton's quieter suburbs, there are still ample amounts of places to shop and dine nearby, along with great recreational spaces within Sexton Mountain Limits.
Murray Marketplace and Murray Scholls Town Center are just outside the neighborhood, the latter of which contains a Beaverton City Library branch. Just 8 minutes away, there's Progress Ridge TownSquare, a pleasant lakeside outdoor mall with an AMC theater. Cooper Mountain Nature Park and its meandering trails are just to the west of Sexton Mountain.
There are several parks sprinkled throughout the neighborhood, including natural spaces like Galena Woods and Morrison Woods. The Jenkins Estate is a rambling public complex that features a playground and wooded grounds with walking trails.
The homes for sale in Sexton Mountain typically have a median price in the high $600s and frequently sell from the $700s up to over $1 million. Many of the homes show a decidedly craftsman-style influence, with wood trim and tasteful stone accents. There are two condominium complexes but only one apartment complex, with most homes being detached single-family dwellings.
Sexton Mountain Amenities
Jenkins Estate
Copper Mountain Nature Park
Progress Ridge TownSquare
Copper Mountain and Sexton Mountain Elementary Schools
Neighbors Southwest/Murrayhill
Neighbors Southwest is indeed at the very southwest tip of Beaverton, about 6 miles away from Interstate 5 going up into Portland. The median list price for homes for sale in Murrayhill is generally around the mid-$500s, but there's a range of homes from townhomes for sale in the $300,000 range to single-family homes surpassing $1.5 million, some of which boast more than 5,000 square feet of living space. There are also around a dozen apartment communities in the neighborhood. Many of the residential facades—homes, condos, and apartments—exhibit a subtle but refined aesthetic that blends contemporary and craftsman influences.
There are two elementary schools in the area—Nancy Ryles and Scholls Heights—along with Mountainside High School. The Progress Ridge TownSquare features an AMC Theater and a number of restaurants, including Big Al's sports bar, bowling alley, and arcade. Cafe Murrayhill has incredible lakeside seating that is especially pleasant during the Oregonian summer, as does the nearby Murrayhill Tap House.
Just south of Neighbors Southwest/Murrayhill, Faris Lake and Ascension Trail Park have wonderful trails that meander through the woods. As far as staple goods and services go, there is a Safeway, Walgreens, and a Walmart in the immediate vicinity. Local gyms include Planet Fitness and 24 Hour Fitness.
Neighbors Southwest/Murrayhill Amenities
Murray Scholls Town Center
Murrayhill Marketplace
Progress Ridge TownSquare
Big Al's Grill, Sportsbar, and Entertainment Complex
AMC Dine-In Theater and Eatery
South Beaverton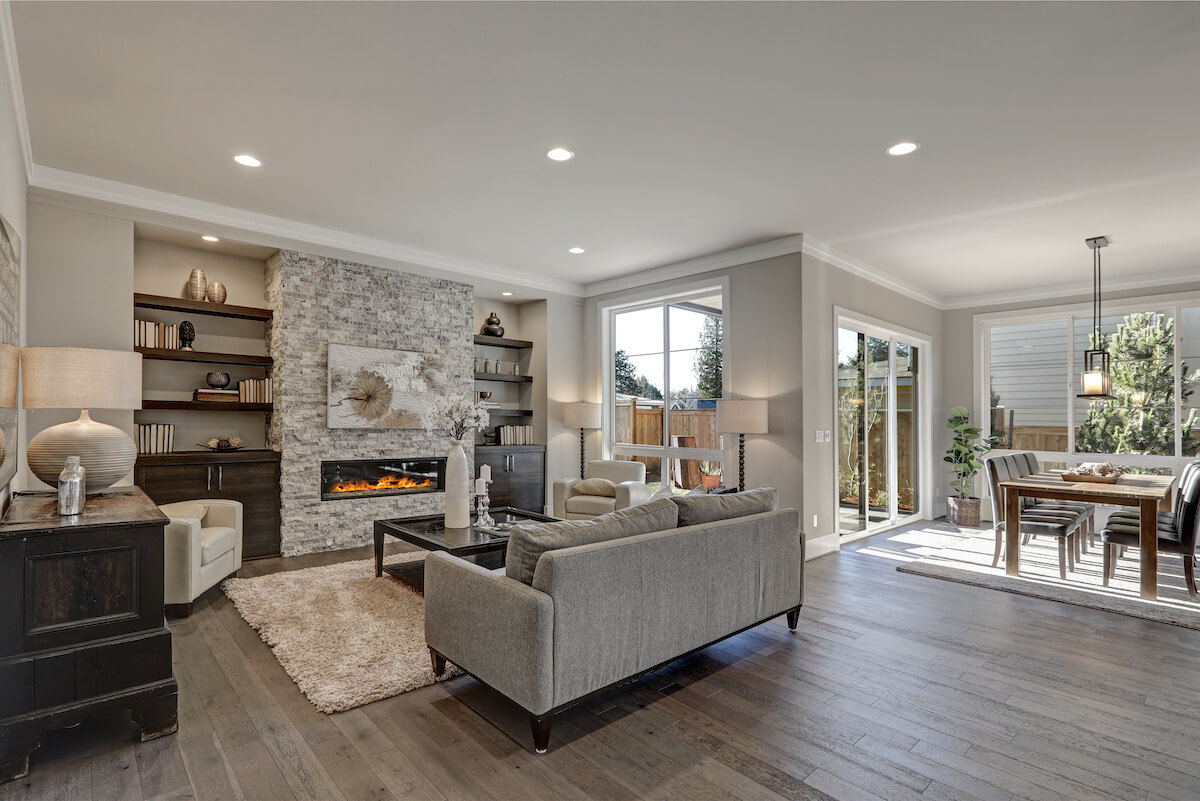 South Beaverton borders SW Scholls Ferry Road and is just minutes away from the 217, which leads to I-5 or US-26, both of which are major arteries into Portland proper. As such, this neighborhood of tree-lined streets is about an 11-mile commute to and from the city. This subsection of Beaverton has a range of grocers in the immediate vicinity to choose from, including Whole Foods, Ranch99 Asian Market, Safeway, and Walmart.
South Beaverton residents have several great amenities at their fingertips. One focal point of South Beaverton is the Conestoga Recreation and Aquatic Center, which has a spacious exercise facility, a gym, and a large lap pool with a waterslide. The indoor Washington Square Mall is just 5 minutes away; with its numerous shops and eateries, it can provide an excellent weekend or evening activity. Schools include a full range of K–12 options, including Hiteon and Greenway Elementary, Conestoga Middle, and Southridge High.
Homes for sale in South Beaverton often list for a median price in the mid-$600s. The range of home prices indicates that South Beaverton may be a more affordable option than other neighborhoods on this list, with price ranges stretching from as little as $110,000 for a small 1 bed, 1 bath home to a $900,000 5 bed, 3 bath residence.
South Beaverton Amenities
Hyland Forest Park and Natural Woods Area
Summerlake Park and Dog Park
Greenway Town Center
Washington Square Mall
Five Oaks
Five Oaks is a suburb at the corner of northwest Beaverton, and it is one of Beaverton's most walkable neighborhoods. The Waterhouse Trail runs through the core of Five Oaks from top to bottom, making it easy to walk, run, or bike as part of your daily routine. Costo and Fred Meyer are the brand name retailers in the residential limits. At the northeast corner along US-26, there is a commercial park with tree-lined avenues and dozens of hotels, making this a convenient neighborhood for hosting out-of-town guests.
Other amenities include the sprawling Terpenning Recreation Complex and Tualatin Hills Aquatic Center, which includes a half dozen baseball diamonds, indoor and tennis courts, a skatepark, an outdoor hockey rink, soccer fields, and ample park space. The Relay Sports Pub and Arcade is a great local entertainment venue for people of all ages; the Wunderland Fun Center offers games, movies, and laser tag. Nike has a presence in the area with several office buildings, as does Columbia Sportswear.
The median price of homes for sale in Five Oaks typically hovers in the high $700s. Home prices range from townhomes starting around $245,000 up to more expansive detached single-family dwellings priced at $1.2 million.
Five Oaks Amenities
Howard M. Terpenning Recreation Complex
AC Hotels by Marriott
Hilton Garden Inn
Tanasbourne Town Center
Beaverton Academy of Science and Engineering High School
Westside Montessori International Preschool
Cooper Mountain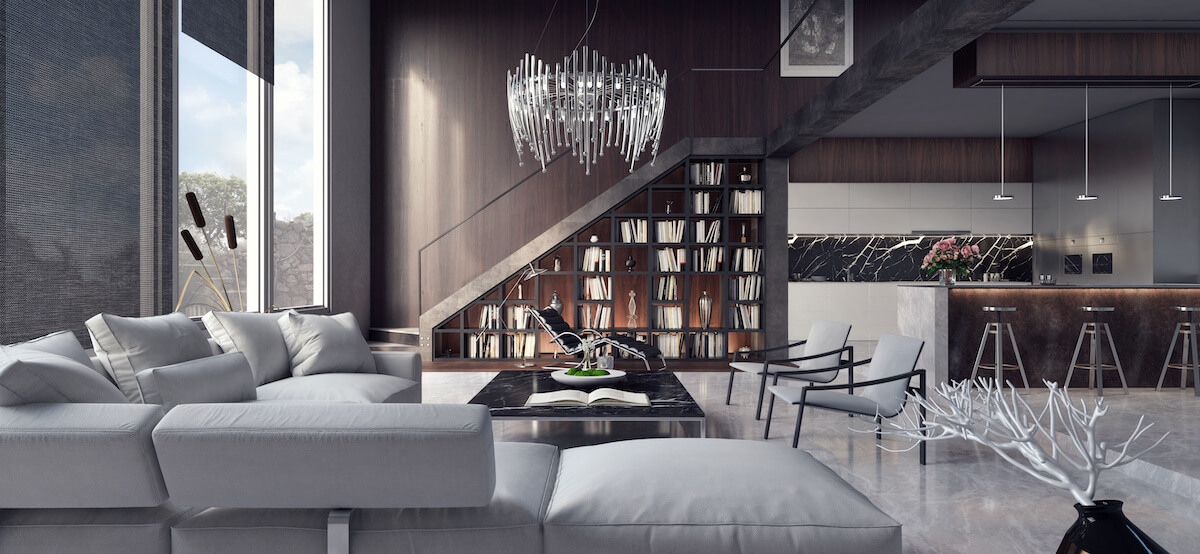 Cooper Mountain is an unincorporated area that is just south of Aloha, putting it at the far southwestern edge of Beaverton. The lot sizes are extensive, typically ranging from one to two acres. Homebuyers looking for space will find Cooper Mountain to be one of Beaverton's least congested and most expansive residential areas, with 4- and 5-bedroom homes that often range from 3,000 to 6,000 square feet. Cooper Mountain homes for sale typically range from townhomes in the $400s to single-family detached housing above $1.2 million.
At the north end of Cooper Mountain, there is a wider array of home types, though listings in this area often cross over with Aloha homes for sale. The homes around the actual peak of Cooper Mountain itself are large and a quiet distance from the rest of Beaverton, with easy access to the trails and views at Cooper Mountain Nature Park and the outdoor communal space of the Jenkins Estate.
Wine connoisseurs will enjoy Cooper Mountain Vineyards, which is open on the weekend for events and tastings. Green thumbs will enjoy browsing for ideas at the expansive Farmington Gardens Center. And the shopping venues in nearby Neighbors Southwest/Murrayhill, like Progress Ridge TownSquare, are less than 15 minutes away.
Cooper Mountain Amenities
Cooper Mountain Vineyards
The Oregon Table Company (bespoke, handcrafted furniture)
Farmington Garden Center
Bells Orchard (pick it yourself peaches, pears, and apples)
Beaverton: One of Portland's Best Suburbs
Beaverton is everything you could want in a Portland suburb, with close enough access to the economic opportunities and cultural attractions of Portland, but enough distance and space to lend peace and quiet. At the same time, it's punctuated with ample goods and services in numerous shopping centers, along with excellent outdoor public spaces and a full range of K-12 schooling options. Craftsman and contemporary influences create gorgeous luxury homes fitting for the setting of the Pacific Northwest. There's a reason Beaverton is considered one of the best Portland suburbs.
Moving farther afield, there are great opportunities for unique outings, ranging from some interesting local treats—like Bells Orchard, Cooper Mountain Vineyards, and the Oregon Table Company—to the over 700 different wineries that comprise the extensive and picturesque Willamette Valley. Residents of Beaverton's most expensive neighborhoods enjoy easy access to shopping, dining, commuting, and a wide range of weekend activities that include something for everyone.