5 Most Affordable Neighborhoods in Vancouver: Where to Find Affordable Homes For Sale
Posted by Alicia Smith on Monday, March 20, 2023 at 10:19:28 AM
By Alicia Smith / March 20, 2023
Comment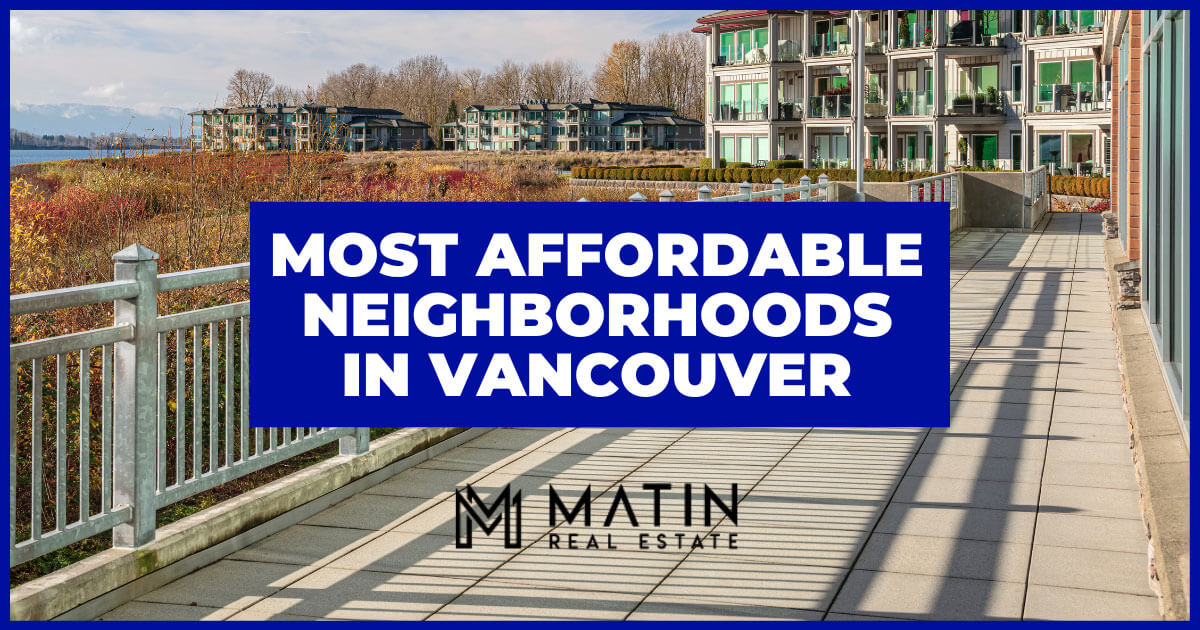 Affordability is an essential factor for many new and existing homeowners. Having the extra cash to save or spend on other needs can positively impact a person's quality of life. The city of Vancouver, Washington, is an excellent option for those searching for affordable neighborhoods. The city sits snugly on the Oregon-Washington border, fronting the Columbia River and the neighboring city of Portland. Established in 1825 as a fur-trading outpost, it has grown into a vibrant metropolis rich with affordable housing options and plenty of things to do.
In this article, we'll look at five affordable Vancouver neighborhoods that offer access to parks, schools, shops, entertainment, and more. From Fisher's Creek to Columbia Way, read on to discover the affordable neighborhoods worth exploring for anyone moving to Vancouver.
Fisher's Creek
Fisher's Creek is a residential community of quiet cul-de-sacs known for its large, Craftsman-style homes and tree-lined streets. Situated in Vancouver's southeast corner, just north of the Columbia River, it provides quick access to Lewis and Clark Highway, connecting residents to the city's vibrant downtown district. The creek, after which the neighborhood is named, snakes through the area, meandering through wooded green spaces. The result is a picturesque setting with affordable housing and convenient access to nearby amenities.
At the heart of Fisher's Creek is its namesake park, offering a sandbox playground, a picnic area, and grassy lawns. Northeast of the playground, residents have access to a strip mall, where there's a grocery store, a pharmacy, and a few casual restaurants. Students in the area are served by the Evergreen School District, which is home to several highly-rated schools in Vancouver. Homes in Fisher's Creek are zoned for Fisher's Landing Elementary School, enrolling students from Pre-K through 5th grade. Most students walk or bike to school, cutting down on transportation costs.
Fisher Creek's real estate market is a mix of single-family homes plus a few townhome communities in the subdivisions located west of the park. Various builds offer generous square footage, two-car garages, and modern interiors. Home prices range from the $400s to $800,000, and the area's share of Vancouver townhomes list from the high $300s.
Fisher's Creek Amenities
Village Woods Open Space
Hiddenbrook Floral
Fisher's Landing Daycare
QFC Grocery Store & Pharmacy
Natural Grocers
Roots Restaurant & Bar
Wagaya Sushi & Grill
Burnt Bridge Creek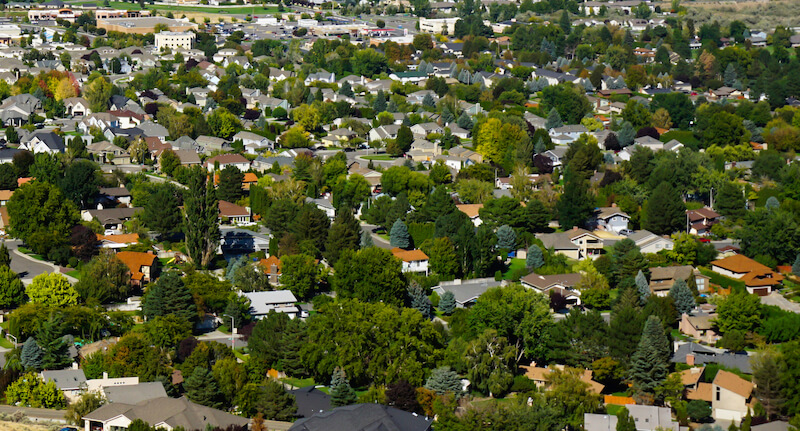 In 1895, the first bridge spanning one of Vancouver's northern creeks was completed. It was later destroyed in a fire, hence the name Burnt Bridge Creek, though the bridge has since been rebuilt. Located near I-205 and the Orchards neighborhood, this residential community makes living in Vancouver, WA, affordable and convenient. Residents appreciate its proximity to major roadways, schools, and services, with affordable homes that provide easy access to various amenities.
Burnt Bridge Creek is home to Fir Garden Park, where residents enjoy a playground and open green space for sports and outdoor gatherings. It's also a great area for accessing several of Vancouver's best parks. Nearby shopping options include Orchards Market Center, which has big-box retailers and casual restaurants, plus a strip mall just south of the community. Schools in the neighborhood include Burnt Bridge Creek Elementary and Emerald Elementary School, with Image Elementary also nearby.
Homes in Burnt Bridge Creek are primarily single-family residences. Architectural styles range from single-story ranchers to two-story Vancouver Craftsman homes, with popular features like large kitchens, two-car garages, and spacious yards. Home prices range from the $400s–$700s, with a few larger properties listing above $800,000.
Burnt Bridge Creek Amenities
Nikkei Park
Emerald Park
Springbrook Ridge Park
Golden Corral Grill
Walmart Supercenter
McKenzie Stadium
Planet Fitness
Hearthwood
Hearthwood is located in East Vancouver, about eight minutes east of I-205 when traveling by car. This affordable neighborhood features winding streets lined with mature trees and two community parks. Hearthwood Park is the larger of the two, providing a playground, picnic benches, and walking and biking trails. The park is next to Hearthwood Elementary School, part of the Evergreen Public Schools district. The Fistenburg Community Center also offers a pool, a fitness center, a two-court gymnasium, and a lazy river with a water slide.
Shopping and dining are just a five-minute drive away for Hearthwood residents at Columbia Square Mall. The outdoor mall is home to Chuck's Produce & Street Market, where shoppers can find organic produce and other grocery items. Other retailers include BatCave Games and Walgreens, while eateries such as Sushi Hana, Pho Green Papaya, and Black Rock Coffee Bar offer affordable dining options.
Single-family homes make up most of the housing stock in Hearthwood. Home styles include one- and two-story residences with modern interiors and spacious yards. A Vancouver real estate agent familiar with the area can find you Vancouver starter homes for sale here around the $300s. However, homebuyers should expect to pay closer to $600,000 for a larger property with updated features.
Hearthwood Amenities
Safeway
WinCo Foods
Countryside Park
LeRoy Haagen Memorial Park
Clark County Indoor Sports Center
Kitchen Table Cafe
McGrath's Fish House
Oakbrook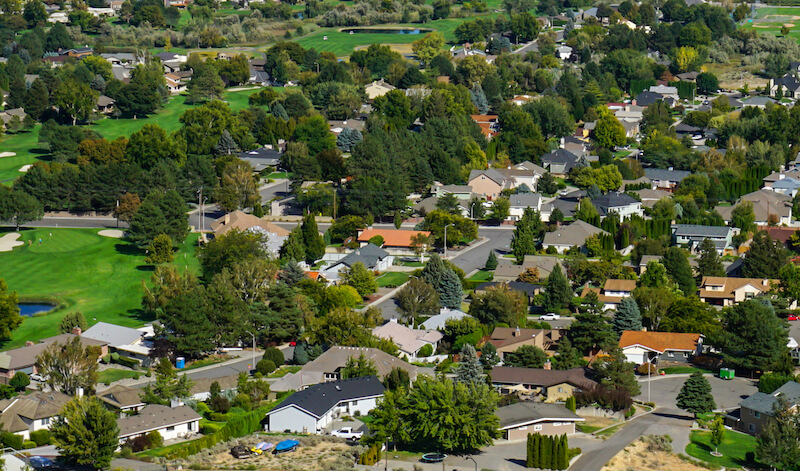 In Central Vancouver, Oakbrook is just off the intersection of I-205 and U.S. Route 500. It offers plenty of open green space, with Oakbrook Park, Beaver Marsh, and Royal Oaks Country Club all within the neighborhood. The country club boasts an 18-hole layout, pool, clubhouse, and pro shop. Ogden Elementary School is near the golf course, while Hearthwood Elementary and Cascade Middle School are just a short drive away.
Oakbrook residents are also close to plenty of shopping and dining options. Vancouver Plaza is the nearest mall, with major retailers like Target and PetSmart, plus a movie theater. Nearby restaurants include Hudson's Bar & Grill and Los Pepe's at Vancouver Mall. The area is also home to popular eateries like Voodoo Doughnut, Fiesta Bonita Mexican Grill, and Shari's Cafe and Pies.
Homes in Oakbrook blend timeless appeal with modern comforts. Built mainly in the seventies, homebuyers will find classic Craftsman designs surrounded by mature pines and other lush landscaping. Home prices range from $300,000 for a three-bedroom fixer-upper to $800,000 for Oakbrook's Vancouver luxury homes. However, the Vancouver golf course homes at Royal Oaks may be listed on the market between $1 million and $2 million.
Oakbrook Amenities
WinCo Foods
Vancouver Taqueria
Meadowbrook North Park
Burton Ridge Park
Meadowbrook Marsh Park
PeaceHealth Southwest Hospital
AMC Vancouver Mall 23
Columbia Way
Columbia Way is a waterfront neighborhood located south of Lewis and Clark Highway along the Columbia River, and it's commonly considered one of Vancouver's best neighborhoods. The community sits on a narrow stretch of land, with most homes on the east side near Surprise Beach and other waterfront attractions. The neighborhood is popular with Vancouver locals who want to live near the water and Downtown Vancouver but still have affordable housing options.
On the neighborhood's east side, Columbia Way is home to 58-acre Marine Park, where residents can access a boat launch, a playground, and a pet-friendly beach. Cove Restaurant is also nearby, with seafood dishes in an industrial setting. On the community's west side, restaurants, cafes, and bars dot the area around Columbia River Drive. Locals flock to Savona Coffee House, Beaches Restaurant & Bar, and McMenamins on the Columbia. The former two face Columbia Sidewalk, a pedestrian route along the river lined with shops.
Condos and townhomes are the main housing types in Columbia Way, with affordable units in new-construction properties and older buildings. Columbia Way's share of Vancouver condos list from $250,000 and can reach $700,000 for three-bedroom units with high-end finishes.
Columbia Way Amenities
Rio Park
Tidewater Cove Marina
Wintler Community Park
Waterfront Renaissance Trail
Fred Meyer Grocery Store
The Rock Wood-Fired Pizza
Thatcher's Coffee
Say Ciao! Tap Room
Live Within Your Budget in Vancouver
Each Vancouver neighborhood on this list has something unique to offer. Avid golfers can access Royal Oaks Country Club in Oakbrook, while those who crave a walkable lifestyle by the waterfront can find it in Columbia Way. Fisher's Creek is convenient to Lewis and Clark Highway, while Burnt Bridge Creek offers affordable homes in a park-like setting. Finally, Hearthwood is close to an array of shopping and dining options, with easy access to I-205.
Additionally, Washington is one of nine states with no income tax, making the cost of living in Vancouver even more affordable. Homebuyers benefit from property tax rates slightly lower than the 1.1% national average. Considering these benefits, Vancouver is an excellent option for affordable living in the Pacific Northwest.