Jobs in Milwaukie: 2023 Milwaukie Economy & Industries Guide
Posted by Jordan Matin on Thursday, November 9, 2023 at 8:22:28 AM
By Jordan Matin / November 9, 2023
Comment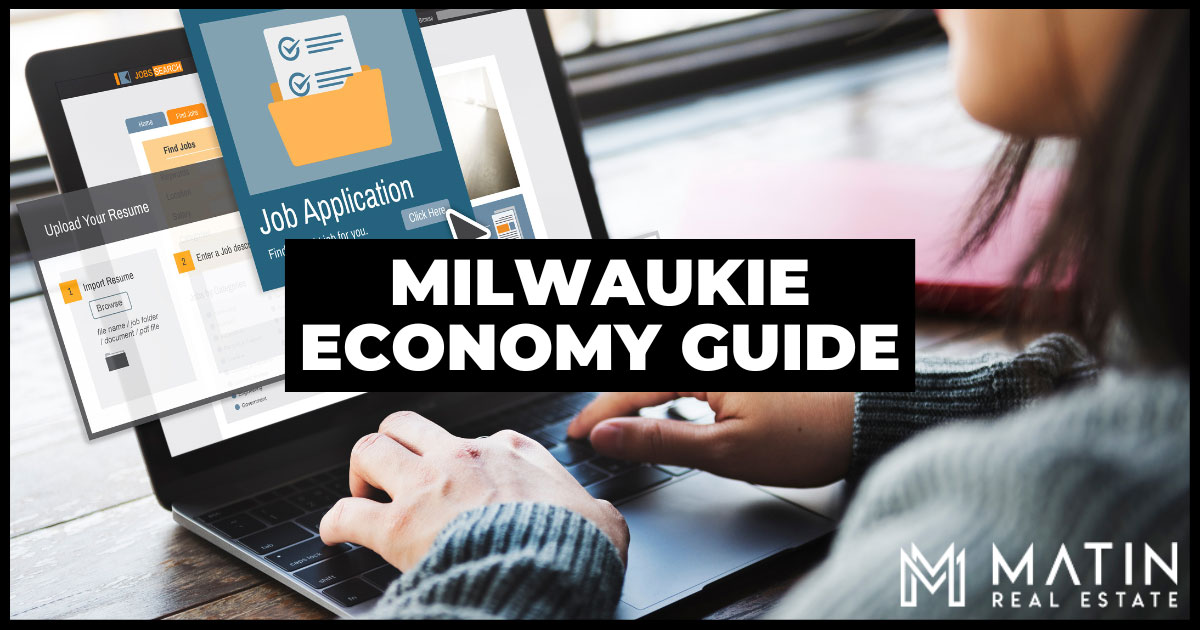 As one of the best suburbs of Portland, the city of Milwaukie often goes unnoticed on the broader economic stage. Yet, this riverside town possesses an economic vitality and resilience worthy of attention. As commerce and industries shift, Milwaukie's evolution paints a picture of adaptability and growth. Let's look at the key factors driving Milwaukie's economic growth and explores the opportunities and challenges that lie ahead for this dynamic community.
Top Employers in Milwaukie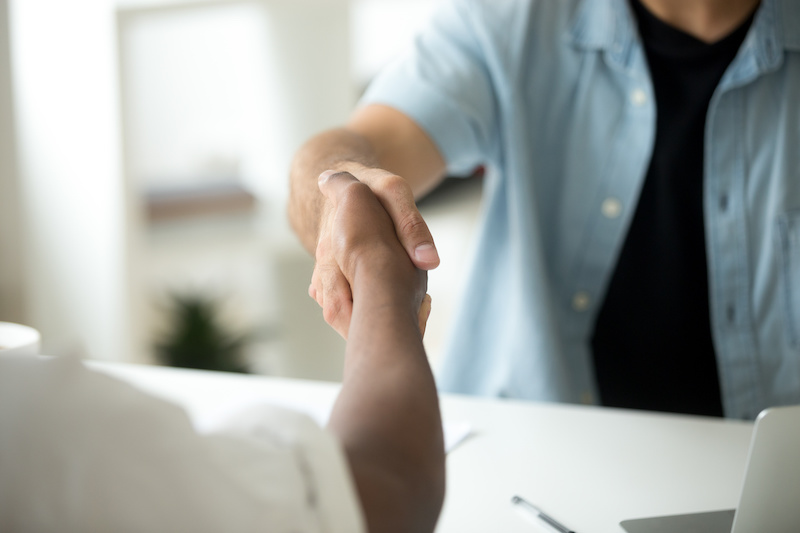 There are several major employers in the city of Milwaukie—and many small businesses, too. Here are some of the biggest employers in the area:
Exceed Enterprises
Exceed Enterprises is a nonprofit founded in 1968. The organization serves Oregonians of diverse abilities through vocational, recreational, and personal development. Popular opportunities include job coaches, employment consultants, and more.
Marquis Companies
Marquis Companies is a hospital and healthcare company in Milwaukie that hires healthcare workers, office personnel, and more. Marquis Companies has an annual revenue of approximately $120 million—covering everything from independent living facilities, hospitals, therapy centers, and home health care.
BenefitHelp Solutions
BenefitHelp Solutions was founded in 1994 and provides third-party administrative assistance for employers and employees. The company has grown significantly and now offers services in several states. Its headquarters are in Milwaukie's McLoughlin Historic District, and it currently employs approximately 700 people at the HQ.
Bob's Red Mill
Bob's Red Mill is a popular food brand that makes various ingredients and food items, including flour and other whole-grain products. The company was founded in 1978 and still loves to hire Portland State University graduates. In fact, just under 25 percent of Bob's Red Mill employees are alumni of the school.
Active TeleSource
Active TeleSource works to provide customer care for industry leaders in specific industries that develop the right technology, people, systems, and processes to help organizations meet high state and federal compliance standards.
The company has two locations, one of which is in the Cedar Hills Area that neighbors the city of Beaverton. Active TeleSource has approximately 375 employees with an annual revenue of $18 million.
Dave's Killer Bread
Dave's Killer Bread is a popular organic bread company founded in 2005 in the Clackamas community. Like Bob's Red Mill, Dave's Killer Bread loves to hire graduates from the University of Portland. The company has established itself as a great place to work and currently has 350 employees.
Day Wireless Systems
Day Wireless Systems was founded in 1969 and is the largest full-service wireless integrator in the Western United States. The company provides services, including construction, design, sales, licensing, installation, and maintenance for voice, data, and video applications.
The company has over 300 employees in 28 locations, including other states like Idaho, California, Washington, and Wyoming.
Advantis Credit Union
Advantis Credit Union has been a part of the economy in Portland and the surrounding region since 1928. This member-owned credit union provides excellent rates and low fees to its customers. Over the years, the employer has been featured as a top company to work for in Milwaukie, OR.
Additional Large Companies in Milwaukie
Elite Care
La Salle Catholic College Preparatory
Lazerquick
Clackamas Fire
Dark Horse Comics
Is Milwaukie a Good Place to Start a Business?
Milwaukie is an excellent place to start a business, with support for companies, including small grocers and bakeries, specialty retail stores, entertainment businesses, and more.
The city provides access to a database of available commercial and industrial properties on its website, and it has programs in place to reduce the barriers to property development and markets on available industrial sites.
The Home Occupation Standards in Milwaukie are very flexible, which means business owners can start in their own homes in any residential zone in the city, with no land use review required.
There are also many regional and state programs available that provide incentives and financial assistance. Companies may apply for a business license online and should check with the city in advance to ensure the business is in the appropriate zone.
Milwaukie Economy Facts and Figures
Many statistics help to paint a broader picture of the economic landscape of Milwaukie. Here are some facts and figures that provide more insight.
Milwaukie is near rail and transit services and I-205 and I-5; it's located just 20 minutes from the city of Portland.
The population of Milwaukie is approximately 21,000 people.
Approximately 5,200 residents commute to and from Milwaukie.
Over 1,200 residents work from home.
Milwaukie Industries
Due to the region's prime climate for Bing cherries and other varieties, several industries are thriving in Milwaukie, including agriculture.
The comic industry is also booming here, as Milwaukie is the home of Dark Horse Comics. Dark Horse is known for creating several popular comics, including Sin City, Hellboy, and the original graphic novel series 300, as well as several film and television series.
Food Production and Manufacturing
Food production and manufacturing is perhaps one of the largest and most profitable industries since it is the home of well-known brands like Dave's Killer Bread and Bob's Red Mill, among others.
While many residents commute to Portland for work, those living within new construction homes, townhomes, and condos in Milwaukie typically commute between five to 24 minutes.
Insurance
Insurance is another major industry in Milwaukie, with companies like Moda (formerly Oregon Dental Services) offering dental and medical insurance. The company chose office space in the surrounding Portland area and now has a facility in Milwaukie just 15 minutes from Downtown Portland.
Healthcare
Healthcare is also booming here thanks to companies like Marquis Companies and Providence Milwaukie Hospital, which is a full-service, award-winning medical facility.
Top Industries in Milwaukie
Health Care & Social Assistance
Retail Trade
Professional, Scientific, & Technical Services
Manufacturing
Educational Services
Construction
Finance & Insurance
Accommodation & Food Services
Milwaukie's Growing Economy
As Milwaukie navigates the changing economic landscape, its unique strengths and assets remain poised for further growth. With a focus on sustainable development, a commitment to innovation, and a diverse array of businesses, Milwaukie demonstrates its resilience and adaptability. With students' access to the variety of schools in Milwaukie, the local economy looks to be in good hands in the future. The city's trajectory reflects a blend of tradition and progress, showcasing its potential as a model for thriving communities in the modern era.