Make a Holiday Cleaning Checklist- Check it Twice
Posted by Jordan Matin on Sunday, November 22, 2020 at 1:51 PM
By Jordan Matin / November 22, 2020
Comment
Chance favors the prepared and we all know that the holidays bring about a lot of chances to be overwhelmed, surprised, and stressed out by the surrounding circumstances. If you are getting overwhelmed just thinking about all of the cleaning tasks you want to get accomplished for the holidays a cleaning countdown can help to put you at ease.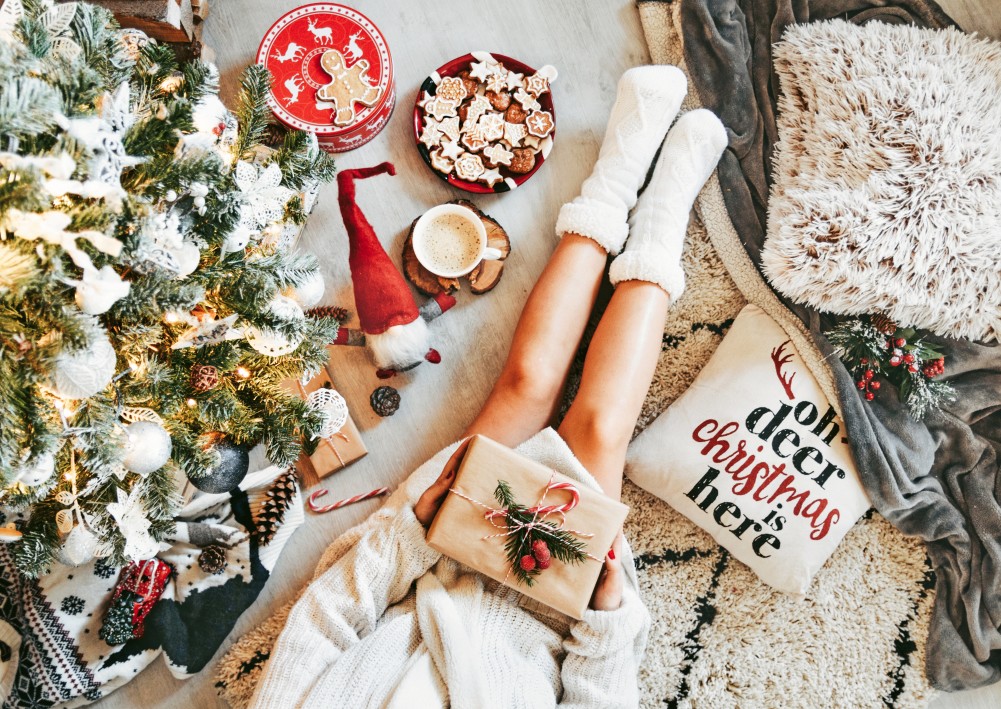 Rather than being frazzled by trying to remember all of the things and trying to get them done all at once, a cleaning checklist breaks them down and spreads them out into smaller chunks of time so they are not so overwhelming. The list below offers a three-week guide to a holiday festivity ready home (even if that only means enjoying the time with the family that lives in the home). You can wake up Christmas morning whenever you want, or whenever the kids do, and just enjoy the day.
A Holiday Cleaning Countdown Checklist
Three Weeks to the Main Event
Make sure you are stocked up on all of the cleaning essentials so you do not have to run to the store in a frantic when someone spills cranberry sauce on the rug.
Create a cleaning caddy so that when accidents occur you are ready to easily conquer those stains as quickly as possible and help ensure spot treatment success. Get a small basket or bucket and fill it with plenty of plain white cleaning cloths and your favorite spot treatment cleaner, cleaning wipes, etc.
Clean out that pantry. Remove everything from the shelves, wipe them down with some cleaner, and put only the things back in which you will consume in an organized manner. Anything that is not out of date and not open can be donated to the food bank, because they are always in need especially during the holidays. This will also help you to know what you have and avoid buying extra items for the holiday meal.
Take a minute to plan out what fancy dishes and table dressings will be used for dinner. Wash/dry clean table cloths and placemats, and refresh any dusty fancy dishes that have been in storage with a hand washing.
Give that range a thorough cleaning. Now is the time to make sure everything is fresh and ready to go for the cooking/baking marathon it is about to endure.
Two Weeks to Showtime
Clean the fridge. Get all the items out and wipe it down with some soapy water. Now that it is clean remove old stuff, put back the essentials, and keep some space ready for leftovers.
Clean the floors. A deep cleaning of your floors will help them be prepped and ready to go for the mess that is coming. The best way to prep your floors is with professional deep cleaning and stain guard or sealing (tile and stone floors). A deeply clean floor is in top shape to take on the festivities ahead.
If you have any guests coming in from out of town to stay with you, get the get space ready and wash those linens so you are not stuck rushing to do it the night or morning before they get there.
One Week to Go
Clear out the clutter from the kitchen counters. You will want as much space to prep the big meal as possible. Move small appliances you won't use out of the way if possible.
Clean out the clutter from the bathroom and put everything away, speak with the rest of the family about making an effort to keep things tidy in there over the next week.
Give the bathroom a deep clean, because who wants to do that right before the big day, it is a task that makes you feel icky and in need of a freshen after you are done. So do it when you have plenty of time to freshen yourself up afterward.
Make sure the living spaces are ready to go. Clean up any toys that have been hanging out and extra items that belong in other rooms. If you have guests coming over set out a basket of blankets at the end of the sofa to easily grab if someone gets chilly.
The Day Before
Give the kitchen a good wipe down before going to bed to ensure it is all ready to go for a day of heavy use.
Empty the trash so you aren't slowed down by having to do so in the middle of cooking or cleaning up after the meal. Don't forget about the bathroom trash while you are at it.
Vacuum and sweep the floors
Make sure all the presents are ready to go
Pour some tea and enjoy a job well done while admiring the lights on the tree! Tomorrow you can relax and enjoy just being with family.
At Matin Real Estate, we help homeowners in Portland, and all around the metro area and Southwest Washington get ready for big events in their homes and offer excellent buyer and seller representation. Contact us below at any time.