9 Things to Know Before Buying a Home in West Hills [2023]
Posted by Alicia Smith on Monday, October 10, 2022 at 6:26 AM
By Alicia Smith / October 10, 2022
Comment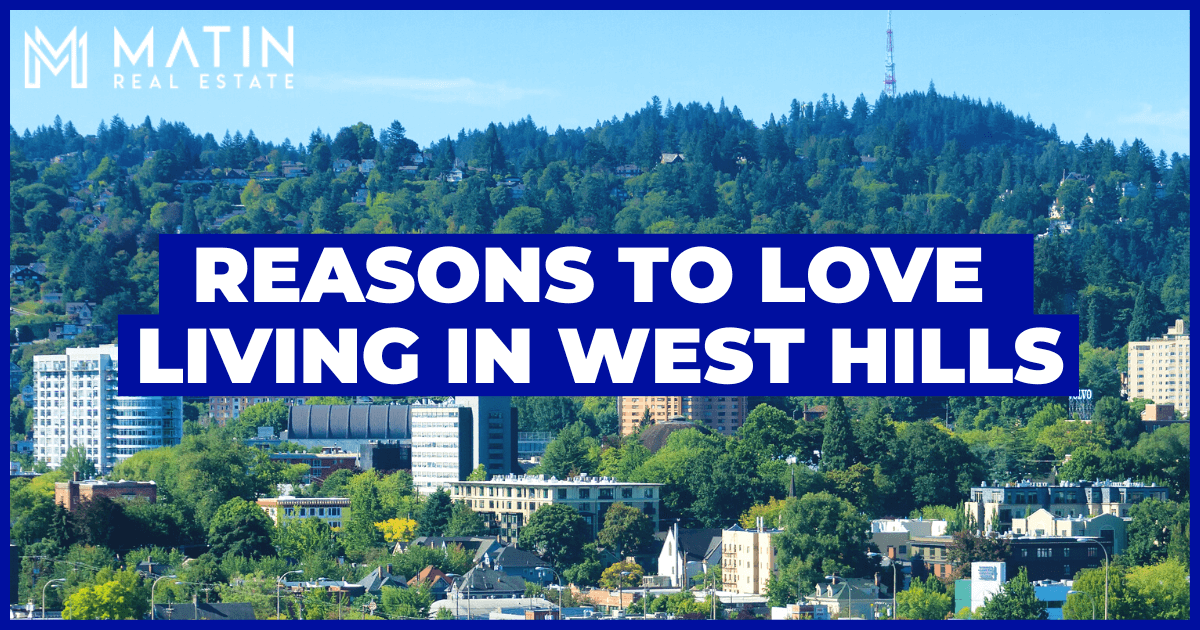 West Hills is a beautiful neighborhood in the city of Portland. Due to its rich history, the community has transitioned over the decades. This has resulted in several historical properties, gated home communities, luxury homes, and multi-family properties like townhomes and condos.
There are many perks of living in West Hills, and the area is a favorite destination for travelers and those who want easy access to attractions, trails, shopping, dining, and a bit of the nightlife. To learn what it's like to live in the West Hills community, be sure to visit!
The West Hills Lifestyle
West Hills forms a natural border between Northwest Portland and the Nob Hill area. Primarily considered a rural community with an elevation of 1,000 feet, this lofty neighborhood has stellar views of Mt. St. Helens, Mt. Hood, and plenty of natural areas. Homes in West Hills are a nice blend of single-family homes, condos, apartments, and gorgeous estates.
The majority of the West Hills has been deemed permanently preserved as forested parkland. Still, it's thanks to this preservation that the area is home to many of the city's most iconic attractions, including:
The Japanese Garden
Hoyt Arboretum
International Rose Test Garden
Portland Children's Museum
Oregon Zoo
Most of these locations are adjacent to or within Washington Park's northern section of the West Hills. This park is one of the most extensive urban forests in the US and is minimally developed, save for a few locations listed above. It's also the key contributor to the best parks in Portland, thanks to its size, popularity, and majesty.
Employers Near West Hills
Several local employers in the West Hills neighborhood go along with the many in Downtown Portland. Touchmark is a great place to seek a job for those who are passionate about healthcare.
Another leading employer is the West Hills Racquet Club, a recreational facility on Cedar Hills Boulevard. Legacy Health's Oregon Health & Science University (OHSU) and Providence Health & Services are both big employers for those willing to make a bit of a commute.
West Hills Amenities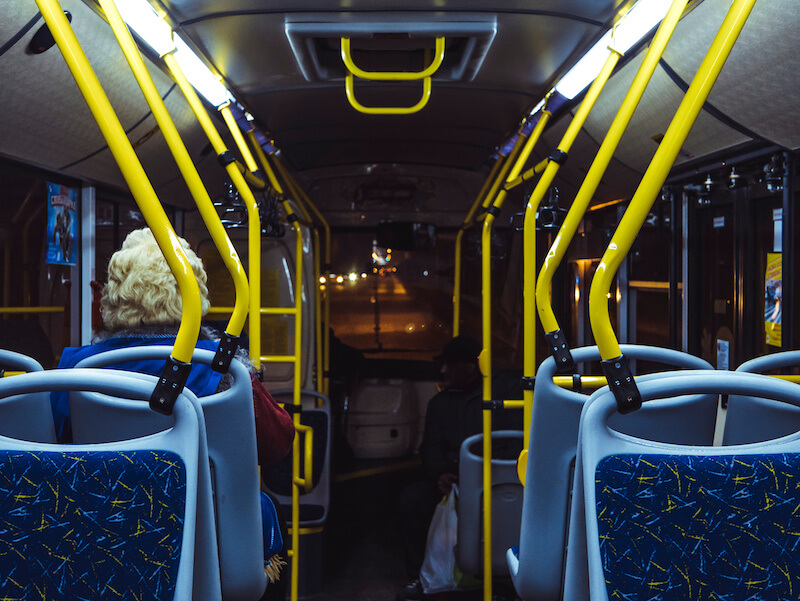 True to its name, the West Hills community has winding streets throughout most residential neighborhoods. However, many amenities and services are well within reach, thanks to public transportation options and several walkable areas.
West Hills Services
The Northeast boundary is a stretch that expands along the length of SW Cardinell Drive and I-405. This expanse winds through SW Vista and ultimately connects to the northern edge of the neighborhood at Highway 26.
On the western edge of West Hills lies Highway 8, which provides easy access to SW Scholls Ferry, Fairmount Boulevard, and SW Patton. This route also cuts off roads leading to downtown Portland, OHSU, and downtown Portland.
The most widely used of Portland's public transportation is the TriMet line 51-Vista. This service provides weekday service between West Hills and Portland City Center. Other available stops include:
Dosch
Talbot
Council Crest
Patton
Ravensview
There are numerous doctors' offices, minor emergency clinics, and hospitals near West Hills, OR. However, the Oregon Health & Science University Hospital is highly acclaimed as an exceptional Level I trauma center with 576 beds. The OHSU Hospital also serves as a teaching hospital. This institution also serves patients needing cardiological care, urology specialists, and endocrinology services.
West Hills Shopping
West Hills has an array of longstanding shopping hubs, many of which are located in the downtown cores of Nob Hill and the Hawthorne District. These local areas are best known for supporting numerous established and up-and-coming retailers.
For the most part, locals will be able to find more of Portland's nationally known big-box retailers and chain stores in the commercial districts around downtown Pioneer Courthouse Square, the East Side, the Pearl District, and the Lloyd Center Mall.
Southwest Hills Residential League
The Southwest Hills Residential League is the local neighborhood association that strives to represent all of the West Hills communities. They organize regional gatherings and invite all residents to contribute suggestions and critiques at monthly meetings.
Things to Do Near West Hills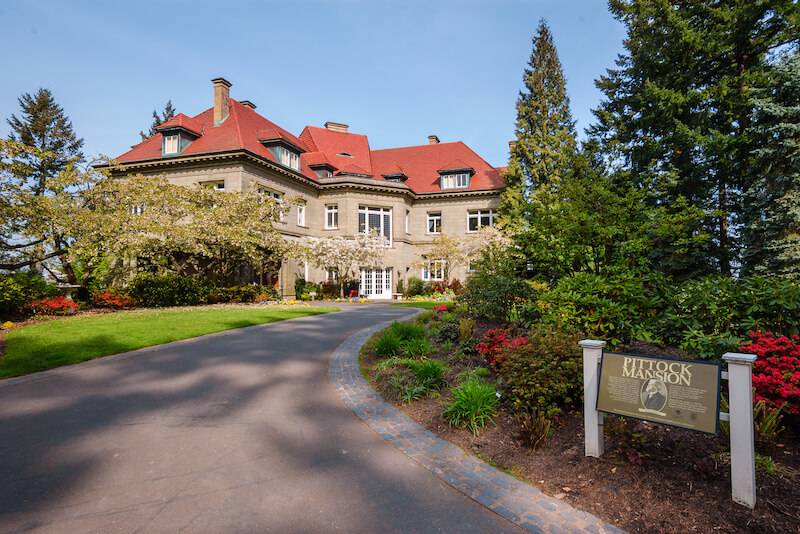 There are excellent indoor and outdoor activities near West Hills, so let's explore a few of those activities, with the Pittock Mansion being a top choice.
The Pittock Mansion is a French Renaissance-style property built in 1914. This construction was built as a private home for the Oregonian publisher Henry Pittock and his wife, Georgiana.
This mansion is known internationally due to having made several film appearances, including:
First Love
Unhinged
The Haunting of Sarah Hardy
Body of Evidence
Season 13 of the Amazing Race
This location has several places and structures to explore, making it well worth the entry fees.
Outdoor Activities
Parks and recreation outdoors make West Hills a star. One highlight is the Council Crest Park observatory, which first opened in 1907 as an amusement park. The water tower from the property remains after the park's demolition in the mid-1940s. Council Crest Park is accessible on foot, via car, and at other points near the popular Marquam Trail.
Marquam Nature Park is a treasured respite within the neighborhood. Established in the 1960s, developers originally planned to build a significant apartment complex by the ravine, but plans changed. Today, it is one of the neighborhood's best parks with trails and public amenities.
Another notable park in the area is Portland Heights Park. With close to 5.5 acres of space, the property offers visitors a play structure, picnic areas, sporting courts, and much more. This park is connected to Council Crest Park, Washington Park, and many local communities via the Marquam Trail.
The Oregon Zoo is around two miles away from the community. This impressive zoo was founded in 1888 and is the oldest zoo west of the Mississippi River. Visitors can explore over 64 acres of grounds filled with more than 230 species of animals. These include 19 endangered species and nine threatened species.
The zoo has an elaborate plant collection throughout the animal exhibits and the park's specialized gardens. The zoo also featured the Park & Zoo Railway, the only way to access the International Rose Test Garden.
Parks and recreation outdoors make West Hills a star. One highlight is the Council Crest Park observatory, which first opened in 1907 as an amusement park. The water tower from the property remains after the park's demolition in the mid-1940s.
Restaurants, Breweries, and Bars
Many great places to eat, drink and be merry exist in and around the West Hills community. A fantastic choice for those looking for dry-aged steaks within a classic setting will find the flavor of their choice at Ringside. For over 70 years, white-glove service provided by professional servers has been doling out top-notch local fare and fresh sides with a smile.
If an Irish pub is on the list, head to Kellis Brew Pub, a great place to have a bit of traditional fare while indulging in a bit of whisky or a stout beer. This establishment is true to Portland fashion by sourcing everything they can from local farms and ranches in addition to their brewed-in-house beers.
Ken's Artisan Bakery doles out buttery flavored croissants that are so flakey and tender that locals line up to get these delicate pastries in the morning. Most will firmly declare that the variety of coffees and goodies inside are well worth the wait!
Vista Spring Cafe is one of the most popular places to dine in the West Hills neighborhood for those who want fresh food for lunch and dinner seven days a week. The menu is predominantly Italian, and the chefs and staff provide hand-made pizzas, focaccia bread, and hand-spun milkshakes that delight diners. This establishment is pet-friendly, so pups on leashes are welcomed on the patio during spring and summer.
Schools and Universities in West Hills
Many highly touted public and private schools in West Hills serve students from grades from pre-kindergarten up to high school level. Of course, these institutions prepare young people for college if they choose, but parents and aspiring college graduates have several choices of schools in Portland.
Top public school districts that serve residents of West Hills and surrounding communities include:
Beaverton School District
Parkrose School District
Lake Oswego School District
David Douglas School District
Centennial School District
Naturally, what district serves students will depend on location, but parents will have additional options, including charter and private school options.
Some of the private schools in the area include the West Hills Christian School, St. Clare School, and the Portland Jewish Academy. These institutions have higher graduation rates and an acceptance rate of 89 percent, which exceeds state averages.
The University of Portland has long been a highly respected Pacific Northwest university. With 16 study abroad programs, almost a hundred student-run clubs, several tech programs, and a high graduation rate, UP is an excellent choice for higher education in Oregon.
Thinking About Moving to West Hills?
Interested in moving to Portland? The West Hills community has many outdoor activities, education, housing, and employment opportunities—so all are welcome! Find your perfect property and get settled into the community with this list of fun things to do and neighborhood amenities.
Thinking about moving to Portland's West Hills neighborhood? Contact Matin Real Estate at (503) 622-9601 to get in touch with a local real estate agent and find your dream home in West Hills today.