Lake Oswego Vacation Guide: Hotels, Restaurants & Activities For Your Trip or Staycation
Posted by Alicia Smith on Wednesday, August 17, 2022 at 10:55 AM
By Alicia Smith / August 17, 2022
Comment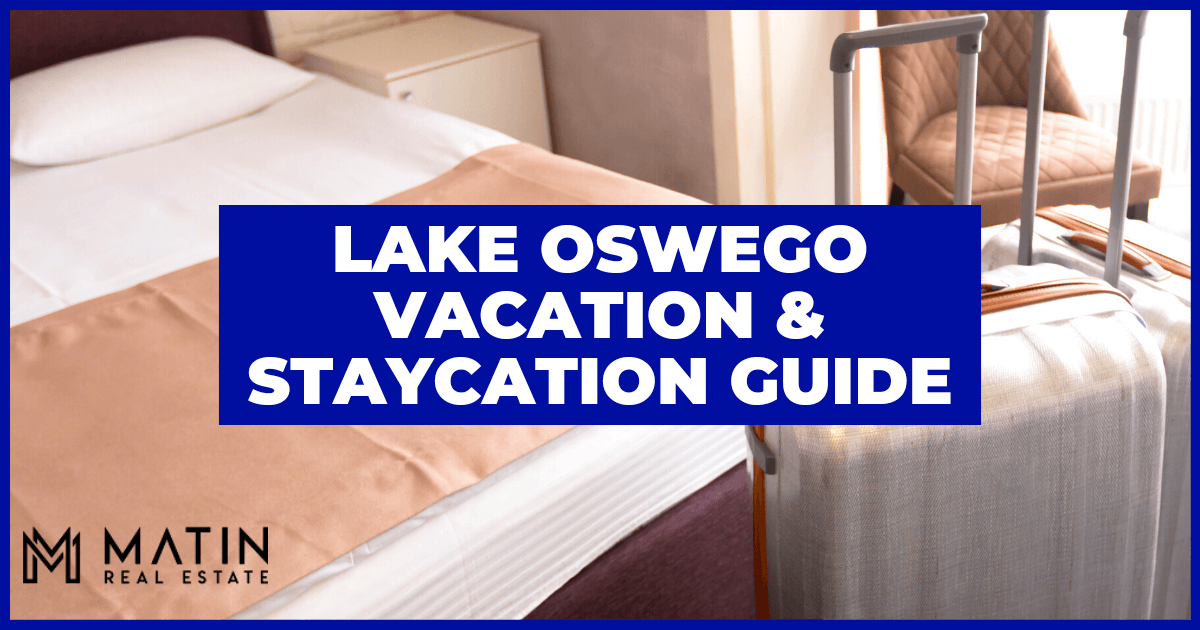 Whether traveling across the country or crossing the Willamette River, the Lake Oswego area is a great place to get away. With its pristine lakes, lush scenery, vibrant downtown district, and thriving arts community, there's something for everyone in this picturesque town. Look no further for the best places to stay, the tastiest restaurants to try, and the most fun things to do in Lake Oswego. Your well-earned Lake Oswego vacation and most memorable adventures are just ahead of you.
Lake Oswego Hotels & Inns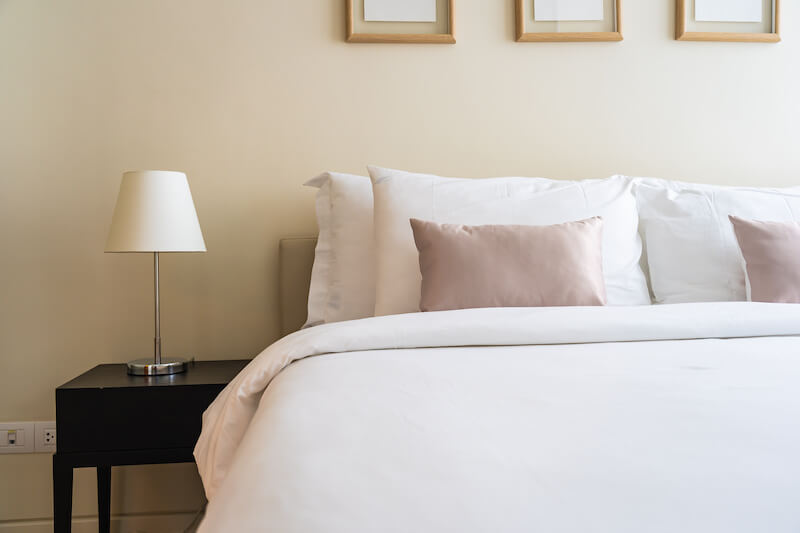 Finding a place to stay is the first step in any vacation or staycation. Fortunately, Lake Oswego has many places to spend an evening, featuring everything from intimate inns to large, lavish hotels.
Lakeshore Inn
Located on the beautiful shores of Lakewood Bay, the Lakeshore Inn offers terrific water views. Guests will also love the great location, with many outstanding sights and attractions within walking distance. Millennium Plaza Park and Sundeleaf Plaza straddle the hotel, providing access to outdoor summer concerts and shows. An array of nearby restaurants serve everything from seafood to smokehouse BBQ.
Located in the heart of downtown, the hotel brings local character to overnight lodging, allowing guests to get a feel for what living in Lake Oswego is like. Many west-facing rooms offer private decks overlooking the lake, and in-room amenities include home comforts such as kitchenettes, ironing equipment, and cable television. Two-bedroom suites even come with a full kitchen.
One-bedroom suites at Lakeshore Inn start at around $200 per night, but will vary based on the season and current availability. As one of the most dog-friendly places in Lake Oswego, you'll also find a few pet-friendly rooms.
Lakeshore Inn Amenities
Free Wi-Fi
Free muffins and juice
Private decks facing the lake
Many rooms have kitchenettes or full kitchens
Downtown location with attractions within walking distance
Crowne Plaza Portland-Lake Oswego
Crowne Plaza Portland-Lake Oswego sits on the city's western border, with quick access to I-5. That already makes it a favorite among people who might want to venture north to the city of Portland or the Vancouver area during their stay. The location is only eight miles from Portland downtown, making it a perfect midway basecamp.
Guests will love the facility's amenities, including indoor and outdoor pools. The on-site fitness center features free weights and aerobic equipment like elliptical machines and treadmills. The center is open to visitors 24 hours a day as a perk for lovers of late-night workouts. The restaurant and lounge also provide convenient snacks and meals throughout the day.
Anyone staying at the hotel for work will want to take advantage of the 24-hour-a-day business center. The area includes office staples like a scanner, printer, and copy machine. Groups can also find multiple meeting rooms and Wi-Fi.
Crowne Plaza Portland-Lake Oswego Amenities
On-site restaurant and lounge
Parking available
Pools and fitness center
Plenty of meeting space and a business center
Residence Inn Portland South Lake Oswego
People that plan to remain in Lake Oswego for more than a few days would do well to search for a location tailor-made for extended stays. The Residence Inn Portland South Lake Oswego fits this idea perfectly, including a fully equipped kitchen with a refrigerator, stove, and dishwasher.
Visitors working in nearby communities will also love the hotel's excellent location near the I-5 and Oregon Route 217 intersection. The property includes an outdoor pool, hot tub, and a hot breakfast each morning. The combination of amenities can make this a great place to stay for productive days and relaxing nights. The facility also includes a fitness center, convenience store, dry cleaning service, and laundry.
Rooms start as low as $200 but can reach as much as $360 during holidays. It is important to note that there is a separate Residence Inn North in downtown Portland. For a non-refundable fee of $125, pet owners can even bring dogs that weigh less than 65 pounds.
Residence Inn Portland South Lake Oswego Amenities
Free daily hot breakfast
An outdoor pool and hot tub
Dry cleaning service and laundry
Full kitchens in each suite
Fitness center
Food and Dining in Lake Oswego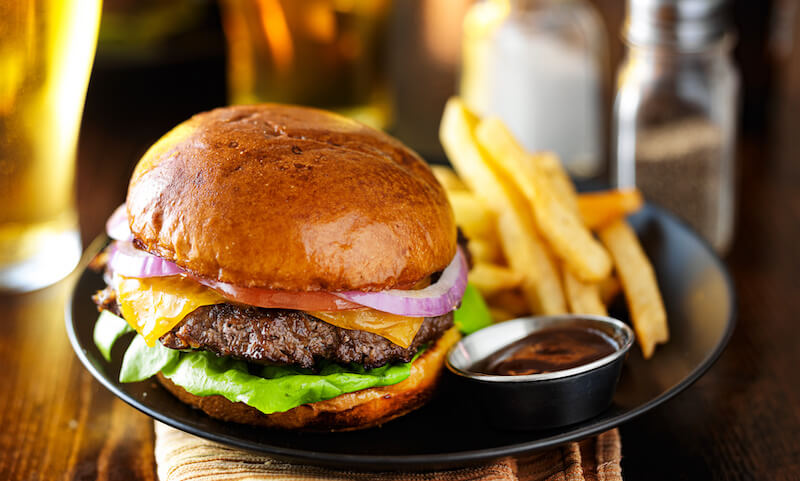 Dive into the thriving restaurant scene in Lake Oswego! With charming local eateries all across town, you'll never have to look far for something tasty. The best restaurants in Lake Oswego are sure to be a highlight of your vacation or staycation.
Gubanc's Restaurant
For more than four decades, Gubanc Restaurant has been providing top-quality meals to area residents and visitors. They use local producers' organic ingredients and offer unique recipes shared across three generations of family ownership. This combination of seasonal products and signature dishes means eating at Gubanc is a unique experience that cannot be duplicated anywhere else. Located on the western side of Lake Oswego, the restaurant can be found via I-5 and Boones Ferry Rd.
Founders Anne and Tony Gubanc initially created a restaurant in Butte, Montana, focused on soup and salad. Since arriving in Lake Oswego, the menu has diversified significantly and changed to reflect the region. However, long-time customers still love the tradition of Anne's Cream of Mushroom Soup every Friday.
Popular Dishes at Gubanc's Restaurant
Baked Crab and Artichoke Dip
Pan-Seared Halibut
Bacon-Wrapped Meat Loaf
Six-layer Carrot Cake
Oswego Grill
Part of a local chain of eateries, Oswego Grill is an excellent place for local dishes that represent the northwest US. Featuring a wood-fired grill, each of the meals has a unique flavor profile. Add the made-from-scratch menu items and locally sourced ingredients, and this is an experience to be envied. The restaurant serves lunch through late dinner and cocktails, and has seasonal offerings that are a good reason for return trips.
Start off with appetizers like Bacon & Bleu Cheese Fries or Ahi Poke Nachos. Enjoy a Grass-Fed Bison Burger or Slow Roasted Prime Rib Sandwich for lunch, and dinner will be memorable with Stuffed Salmon or Danish Baby Back Ribs. Best of all, the drinks are as nuanced as the food, featuring four full pages of mixed drinks, spirits, wines, and beers. As expected, many of these beverages can only be found in Oregon-area vineyards.
Popular Dishes at Oswego Grill
Flash Seared Ahi Tuna
Pear & Gorgonzola Salad
Old Fashioned Pot Pie
Oswego Alfredo
Chuckie Pies
A more recent addition to the Lake Oswego eatery scene, Chuckie Pies is the best place to grab a slice in the area. However, this is not just your average pizza pie. One of the owners, Lisa, studied at Associazione Vera Pizza Napoletana to learn how to make the perfect experience for true connoisseurs. Along with her husband, Chuck, they opened this restaurant in 2013 with a vision of bringing the best traits of NY pizza and Neapolitan techniques to Lake Oswego.
Try the Stromboli Pie with olive oil, mozzarella, fontina, Parmesan, and ricotta cheese. The Greek Pie uses unique flavors like mascarpone, feta cheese, olives, and artichoke hearts. One of the house favorites is the Deep Dish Pizza with mozzarella, sausage, and house-made marinara. Those who don't want a pizza can also try the pasta dishes or order a calzone.
Popular Dishes at Chuckie Pies
Marinated artichokes
Meatball Pie
Bolognese Pie
White Pie
Attractions in Lake Oswego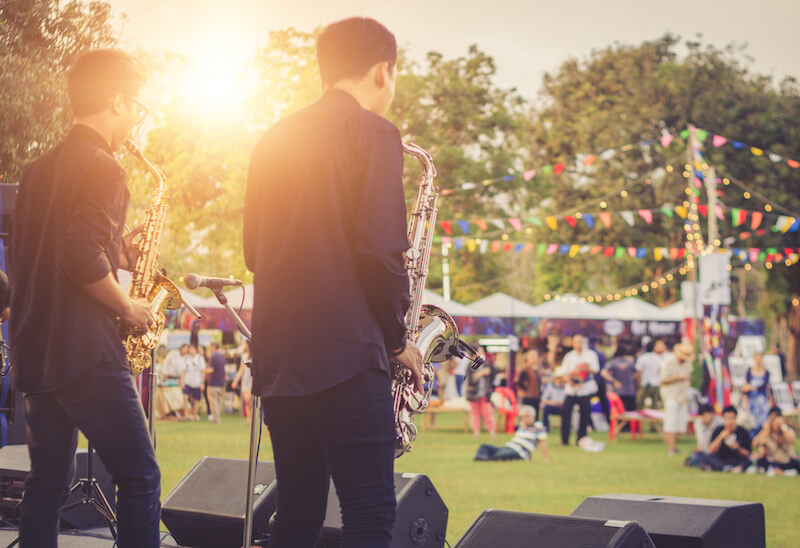 After a good night of sleep and a wonderful meal, you'll have plenty of energy to explore the near-endless attractions in the area. Lake Oswego has a wide variety of opportunities for fun and cultural experiences. The area is also known for seasonal special events and festivals, so check local schedules before the visit.
Lake Theater & Café
Ever been in the mood for dinner and a show? Founded in 1940 as a small movie theater, Lake Theater & Cafe now offers customers the best of both worlds. A neighborhood staple for 80 years, this nostalgic theater provides a relaxed setting for movies and dinner.
Located next to Lakewood Bay, the theater is more than just a visual experience. Much of the food was grown on Happy Apple Farm in nearby Oregon City. The restaurant makes many menu items from scratch right in the kitchen, creating a unique experience for visitors. The space is also available for rent, containing traditional theater seating and tables for eating. Tickets for currently popular movies are just $8.
Gallery Without Walls
Because it can reflect the historical and cultural history of the artist and region, art exhibits are a great way to experience a new community. One of the most popular creative attractions in the Portland area is the Gallery Without Walls. Found in downtown Lake Oswego, the grounds feature about 80 outdoor sculptures by various artists.
Around 50 pieces are part of the permanent exhibit as property of the city government. These are managed by the Arts Council of Lake Oswego, which operates as a nonprofit organization focused on infusing art into the lives of residents and visitors. Approximately 30 pieces are on two-year loans from artists. The loaned works are generally available for sale, making the displays a must-see for art collectors.
Best of all, everything is free and open all year.
Lake Oswego Festival of the Arts
With more than 25,000 visitors each year, the Lake Oswego Festival of the Arts is the perfect opportunity to visit the community. Held during the mid-summer, the event features nearly every form of creative outlet. Participants and guests can appreciate works of art while enjoying live music and food. Amateur creatives can even learn via the arts and crafts booths.
Past shows have demonstrated a wide variety of pieces, including photography displays, student exhibits, and even art created by 3D printing. There is even a special area where emerging artists can get a chance to shine. Much of the time, the main stage at George Rogers Park will be the place for live music bands.
While the event has free admission, donations and purchases can benefit the Lakewood Center for the Arts.
Adventures in Lake Oswego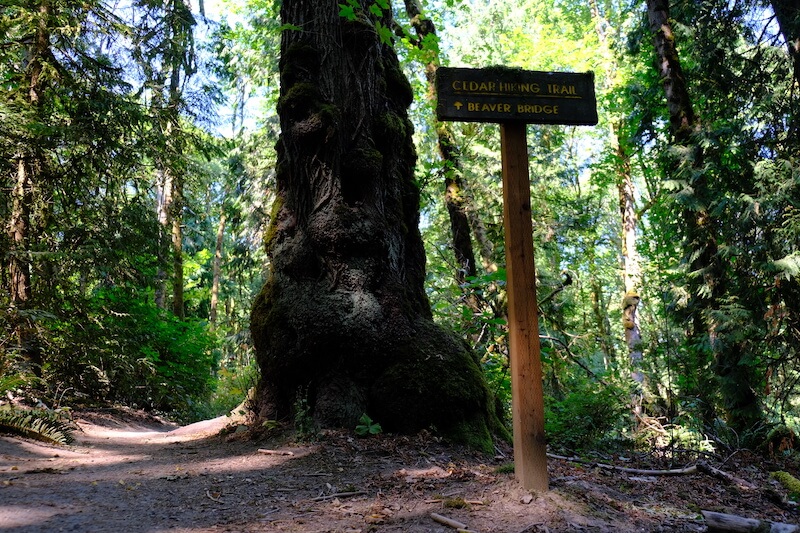 Ready to bring a little adventure to your getaway? Lake Oswego has several wonderful opportunities to try something new. Here are a few experiences visitors will never forget.
Willamette Shore Trolley
Tours and city rides are among the best first steps during visits to a new community. While it is possible that research can provide the perfect itinerary, having a guide is the best way to make sure nothing is missed. The Willamette Shore Trolley is a 10.5-mile roundtrip romp alongside the Williamette River. The route goes from Lake Oswego to SW Portland in about 1.5 hours, featuring several railroad attractions and landmarks along the way.
Using the Jefferson Street Rail Line, the trolley provides excellent views of marinas, boats, and several commercial and residential properties. The route also enters the Elk Rock Tunnel and provides stunning tree-lined scenic landscapes.
Tryon Creek State Natural Area
In part as a tribute to its western roots, the Portland, Oregon region is known for its wide assortment of trees and green space. Accordingly, those who enjoy outdoor fun will want to visit the Tryon Creek State Natural Area for a diverse selection of fresh air activities. Lake Oswego outdoor activities abound in this sprawling park. The area has more than eight miles of hiking trails, including bridges and wetland boardwalks. Strollers and wheelchairs are welcome on the 0.3-mile Trillium Trail.
Horseback riding is offered on the three miles of packed gravel paths explicitly designed for equestrians. Another three-mile route is designed for bikes as part of the Portland metropolitan area bikeway. Make this a learning experience by attending an educational program or guided hike with park employees.
Oswego Hills Vineyard & Winery
Relaxing with a glass of local wine is one of the best ways to end the day. Oswego Hills Vineyard & Winery was founded in 1997 on land with a legacy going back to the Oregon Trail in the 1850s. The facilities grow enough grapes for about 2,000 cases of wine each year. However, walking the property is not just an opportunity to explore the growing process.
Because the farm itself dates back to the mid-1800s, the property has a wide variety of old equipment and structures. That makes a tour of the grounds an exploration into the distant past. The owners have taken great pride in preserving the historical legacy, including rehabbing important buildings for a nostalgic feel.
When to Visit Lake Oswego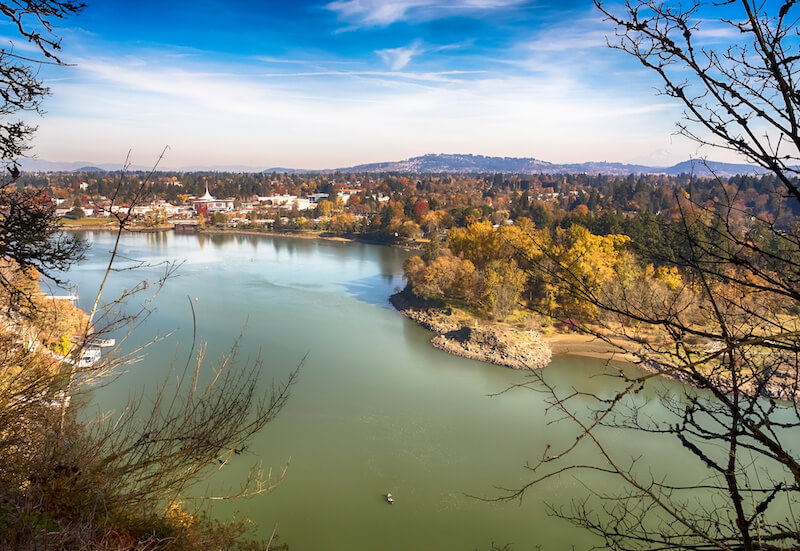 A combination of factors indactes that the best weather in Lake Oswego is between May and October of each year. During these months, the traveler is unlikely to experience snow, and the temperatures will likely be mild. The late summer months are also the least humid and contain the lowest possibility for rainfall. Since most festivals and events also occur during the summer, the best time to visit for special events is during this season.
Recharge on Your Lake Oswego Vacation
There is a lot to love about Lake Oswego. Whether you're looking for a complete vacation experience or just a quick staycation, Lake Oswego has something to offer everyone. With its charming downtown area, variety of food and drink options, and the plethora of kid-friendly attractions, it's no wonder this city is such a popular destination. Make your Lake Oswego vacation perfect by choosing one of the many hotels or inns in the area. From there, explore all this vibrant town offers — you won't be disappointed!
If you're interested in living in Lake Oswego, Oregon, contact Matin Real Estate at (503) 622-9601 to get in touch with a local real estate agent and find the ideal Lake Oswego home for you today.