Things to Do in Lake Oswego: Discover the Best Parks, Shops, Eats & Entertainment
Posted by Alicia Smith on Friday, April 8, 2022 at 9:50 AM
By Alicia Smith / April 8, 2022
Comment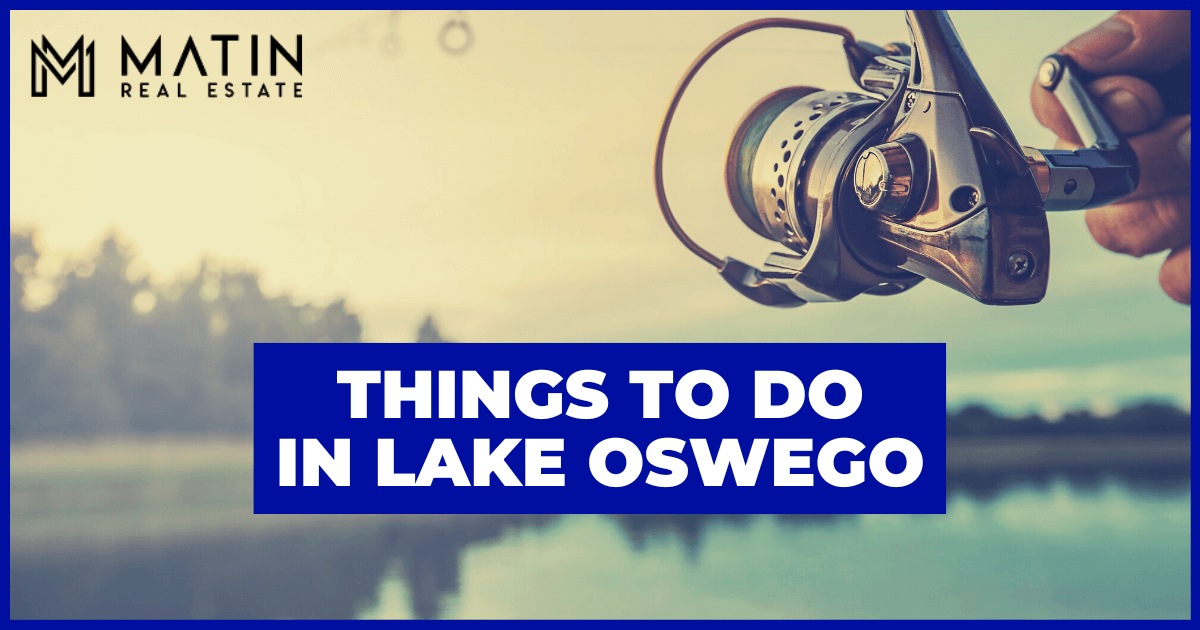 Centered around a beautiful lake in northwest Oregon, the city of Lake Oswego is filled with fun things to do. From outdoor activities like sports, swimming, and hiking to excellent shopping, dining, and entertainment opportunities like theatrical performances and live music, Lake Oswego has a near-endless bucket list of activities to experience. Ready for fun-filled days in one of Oregon's top waterfront communities? Keep reading to learn about all of the fun things to do in Lake Oswego.
Lake Oswego Outdoor Activities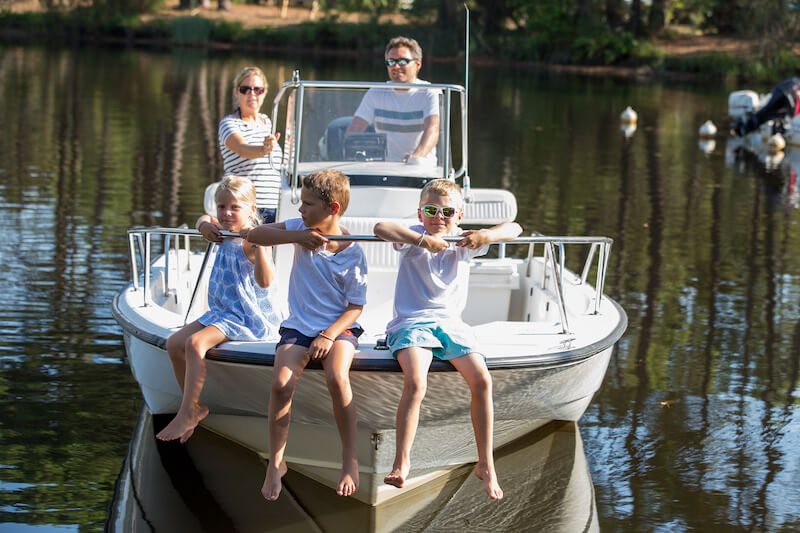 With numerous parks, bodies of water, and trails throughout the city, Lake Oswego boasts plenty of opportunities for outdoor recreation, from baseball and tennis to boating and diving to hiking and biking. Fun days are never out of reach when you get outdoors in Lake Oswego.
Parks
Lake Oswego parks offer over 600 acres of playgrounds, sports facilities, and gardens the public can enjoy year-round.
Westlake Park is the go-to spot for athletic activities in Lake Oswego, featuring a playground and lighted facilities for baseball, softball, soccer, basketball, and tennis. The city's oldest park, George Rogers Park, offers similar sports facilities, a memorial garden, and access to the Willamette River.
Meanwhile, the riverside Foothills Park and bayfront Millennium Plaza Park host various events throughout the year and boast stunning waterfront views. Visitors can relax and enjoy a concert or movie or find new treasures and local produce at the farmers' market.
West Waluga Park and Hazelia Field also offer dog parks where furry friends can play and run off-leash.
Water Recreation
Although Oswego Lake is Lake Oswego's star attraction, several rivers and creeks pass through or near the city, and the Pacific Ocean is less than two hours away. These bodies of water provide excellent opportunities for all sorts of water recreation in and around Lake Oswego, including swimming, fishing, boating, diving, and more.
While living in the neighborhoods closest to Oswego Lake can be a dream come true, owning a lakefront home is not the only way to gain lake access. Twenty easements around the lake provide boating and fishing access, while the Lake Oswego Swim Park allows safe swimming with a lifeguard, making it one of the best kid-friendly activities in Lake Oswego.
Oregon River Experiences offers white water river rafting on several rivers in the Pacific Northwest, including the nearby Clackamas River. Meanwhile, JCA Elite Scuba provides scuba diving lessons in the Pacific Ocean, allowing for an unforgettable experience of Oregon's natural beauty.
Hiking & Biking Trails
Lake Oswego's extensive trails and pathways system connects the city's neighborhoods to parks, schools, and businesses, providing splendid opportunities for hiking, biking, and inline skating around town.
Most pathways throughout Lake Oswego have pavement appropriate for multi-use, such as the well-trafficked 7-mile Lake Loop circling Oswego Lake, the 5-mile Country Club Loop north of the lake, and the 6-mile Bryant/Palisades Loop south of the lake.
However, several parks in Lake Oswego feature soft trails exploring beautiful natural areas like mountains, woodlands, and wetlands, including Cooks Butte Park, Springbrook Park, and Iron Mountain Park.
Lake Oswego also offers the Oswego Iron Heritage Trail, which visits seven historic sites significant to the city's pioneer history and iron industry, including the first iron furnace built on the Pacific Coast.
With so many parks, bodies of water, and trails to explore, the possibilities for outdoor fun in Lake Oswego are near-endless!
Lake Oswego Shopping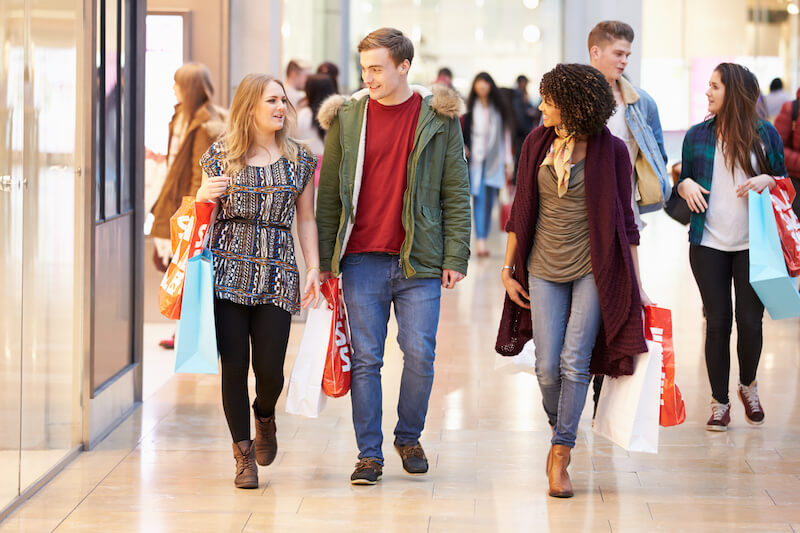 Lake Oswego boasts several commercial centers equipped with shops of all kinds, from apparel retailers and home outfitters to beauty providers and specialty stores.
Lake View Village, located in the heart of downtown Lake Oswego, is the city's most popular shopping center, with gems like Mapel Boutique and Grapevine offering stylish apparel. It's also conveniently adjacent to the farmer's market at Millennium Plaza Park.
Meanwhile, Oswego Towne Square hosts various health, beauty, and specialty shops. Visitors can relax at Elements Massage, enjoy a spa day at Artistic Nails, or chow down at one of the Square's bountiful restaurants.
Other notable commercial centers in Lake Oswego include The Windward, Oswego Village on State Street, and Lake Place downtown.
Whether the aim is to stock up on necessities or redecorate a fabulous space, Lake Oswego's best stores can suit any shopper's needs.
Lake Oswego Restaurants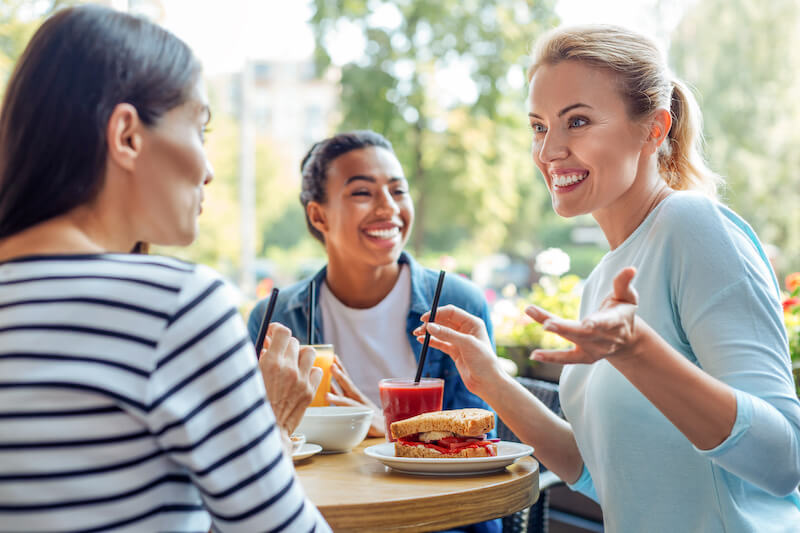 European, Latin, Pacific Northwest, and New American fare are commonplace in Lake Oswego, with plenty of casual and upscale restaurants located throughout the city. While fresh-caught seafood is the local specialty, Lake Oswego's restaurants boast varied menus designed to cater to any taste, with many offering vegetarian, vegan, and gluten-free options.
Several Italian restaurants call Lake Oswego home, including Nicoletta's Table, Riccardo's Ristorante, and Tucci. These lavish establishments offer favorites like traditional pizzas, handmade pasta, and fine wines. Meanwhile, the French-inspired La Provence Boulangerie & Patisserie serves delightful baked goods, soups, and sandwiches.
Latin restaurants like Manzana Rotisserie Grill, Jefe, and Casa del Pollo offer everything from classics such as tacos and burritos to more fusion-inspired sandwiches and salads.
For something with more of a local flair, diners can opt for the ever-popular Oswego Grill, featuring a rotating seasonal menu, or Five Spice Seafood + Wine Bar, located in Lake View Village. Craving something smoky? Pine Shed Ribs and Barbecue is the place to get Santa Maria-style barbecue in Lake Oswego, with over a decade of experience behind its classic tri-tip.
Arts & Culture in Lake Oswego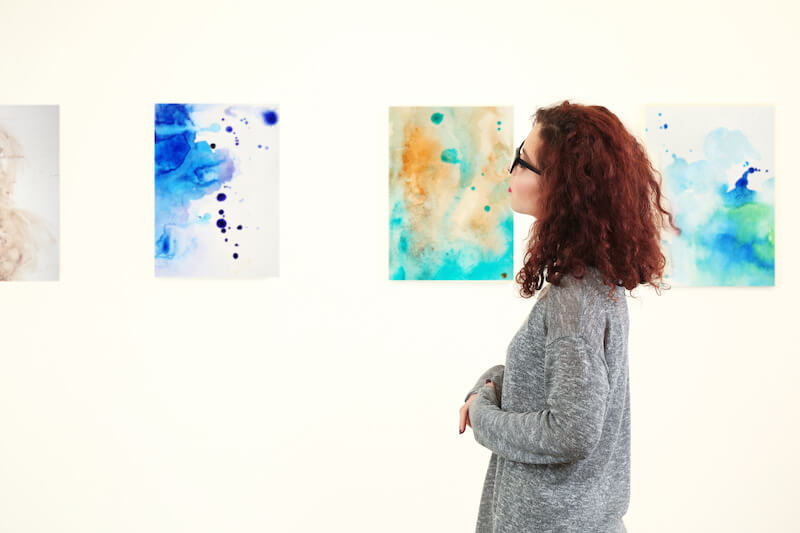 Lake Oswego boasts a vibrant arts and culture scene, with two museums documenting the city's history, several art galleries showcasing the talents of local and national artists, and various opportunities to watch dance and theatrical performances.
Museums
Two small museums offer exhibits, photo collections, and readings detailing the history of Lake Oswego, highlighting its origins and lengthy involvement with the pioneer iron industry.
The free Oswego Heritage House and Museum provides an insightful look into Lake Oswego's colorful past, tracing the region's history from the time of Native Americans over 7,000 years ago to the present day. This museum also houses the Oswego Heritage Council's collection of 22,000 items, including preserved photographs, letters, and other documents.
Lake Oswego's oldest home and the only remaining iron company worker's cottage west of the Rocky Mountains hosts the Iron Workers Museum. This residence used the box construction technique primarily associated with temporary structures. The museum features exhibits exploring the history of the Pacific Coast's iron industry and its significance for Lake Oswego.
Art Galleries
Lake Oswego has several art galleries featuring fine art, from sculpture and paintings to jewelry and textiles.
The Arts Council of Lake Oswego offers several programs, including an indoor art gallery and outdoor collections. The indoor ARTspace Gallery features four to six exhibitions each year, while the nationally-recognized Gallery Without Walls showcases about 30 outdoor pieces that rotate yearly.
Rain Spark Gallery, run cooperatively by professional artists, offers a diverse collection, including art made from ceramics, metal, fiber, glass, paper, paint, and other media. Pieces are available for sale online year-round or in-person seasonally.
The Perfect Piece Gallery & Gifts features original artwork from award-winning artists, including glasswork, paintings, earrings, woodwork, and ceramics. It also hosts art technique demonstrations by its artists every month.
Additionally, the free Lake Oswego Festival of the Arts attracts more than 600 artists and 25,000 attendees every year for its juried competition.
Dance & Theatre
The visual arts line-up in Lake Oswego is lively, with numerous dance and theatrical performances held year-round.
The Lakewood Center for the Arts is at the heart of Lake Oswego's performing arts scene. It features various plays, musicals, and dance performances in a 220-seat auditorium. Additionally, Lakewood provides arts education through classes throughout the year, including TV and film acting, ballet, and comedy courses.
Meanwhile, the Academy of Ballet & Dance Arts offers a venue for dance, providing numerous classes geared toward all skill levels. While ABDA focuses on classical ballet training, it offers both non-curriculum and curriculum-based classes and dance camps.
With historical museums, fine art galleries, and theaters promoting Lake Oswego's unique and impressive arts and culture, the city provides excellent opportunities for inspiration and engagement.
Lake Oswego Nightlife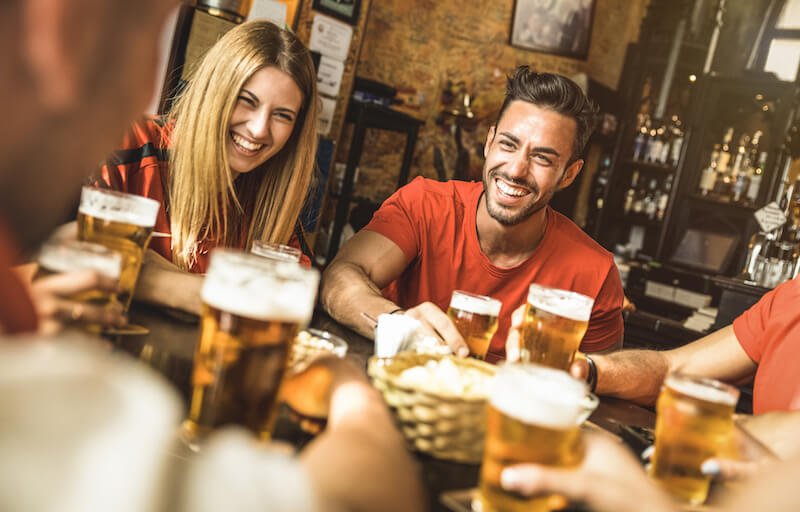 With wineries, breweries, and bars throughout the city, there are plenty of places to visit in Lake Oswego for a fun night out on the town.
While many of Lake Oswego's upscale restaurants serve a selection of fine wines, few can compete with the Oregon Wine Reserve. This venue offers secure wine storage, a private space to entertain guests, and wine tastings accompanied by the on-site sommelier.
Meanwhile, Stickmen Brewing Company features various craft beers, including year-round staples, several rotating and seasonal drinks, and even some experimental new beers at their lakeside smokehouse.
The LOcal Taproom is another local favorite, with a rotating selection of beer, wine, cider, and kombucha on tap and bottled. The LOcal Taproom is also one of the few locations in Lake Oswego to buy kegs or fill up a growler.
For cocktails and mocktails, Decibel Sound & Drink is one of the best venues in Lake Oswego. It features crisp hi-fi music daily and a tiki night every third Friday of the month. Draft beers, wines, and various appetizers round out their menu.
Meanwhile, The Dullahan Irish Restaurant & Pub boasts some of the best live music in Lake Oswego. In addition to the scheduled line-up, this venue offers an open mic on Wednesdays and an Irish jam on Thursdays, allowing patrons to enjoy the pub's music or make their own.
Good Times Never Stop in Lake Oswego
With excellent opportunities for outdoor recreation, fine dining and drinking, exposure to the arts, and the occasional shopping spree, Lake Oswego boasts plenty of things to do. Whether it's preferable to lounging by the water, hike through mountains and woodlands, or experience art and history firsthand, Lake Oswego's various activities can ensure life in the city never becomes boring.
If you're interested in living in Lake Oswego, Oregon, contact Matin Real Estate at (503) 622-9601 to get in touch with a local real estate agent and find the ideal Lake Oswego home for you today.