Back to School in Lake Oswego: Local Education Guide
Posted by Alicia Smith on Monday, February 28, 2022 at 7:08 AM
By Alicia Smith / February 28, 2022
Comment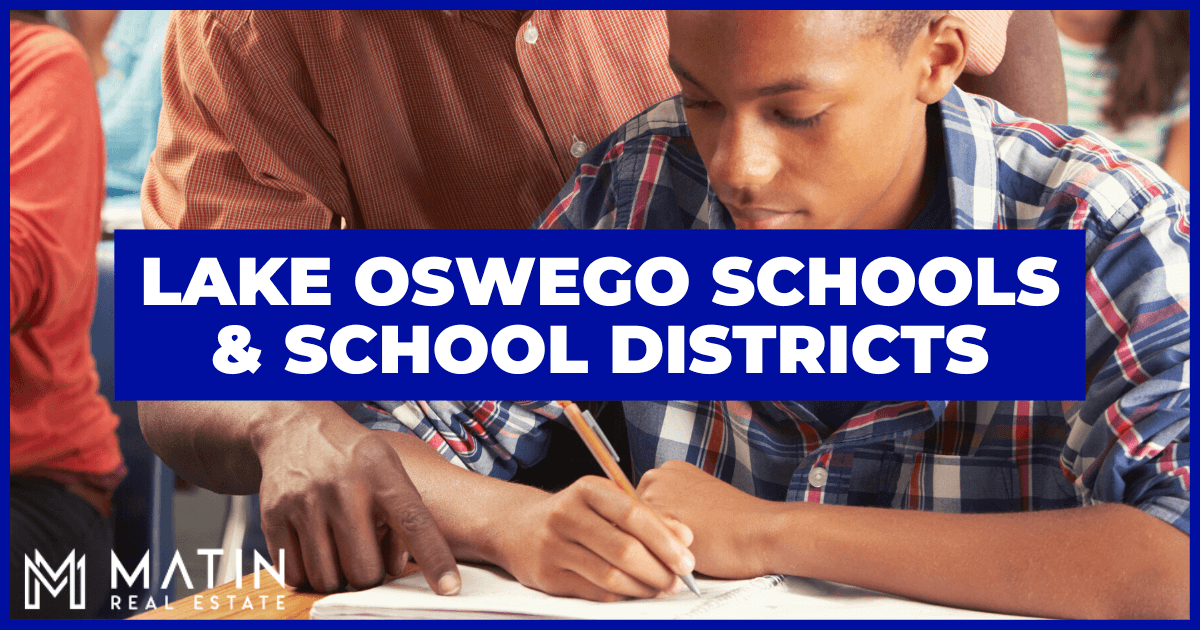 Home to the breathtaking 420-acre Oswego Lake, the city of Lake Oswego is a small, charming spot in Oregon's Clackamas County. It has an estimated population of over 36,600 residents. Besides the lake, it is famous for many reasons, including its small-town charm, beautiful parks, and a thriving golf community. But activities for free time aren't the only important parts of a community; it's also important to know about an area's educational system before moving. Read on to learn about Lake Oswego's schools and school districts.
Public School Districts Serving Lake Oswego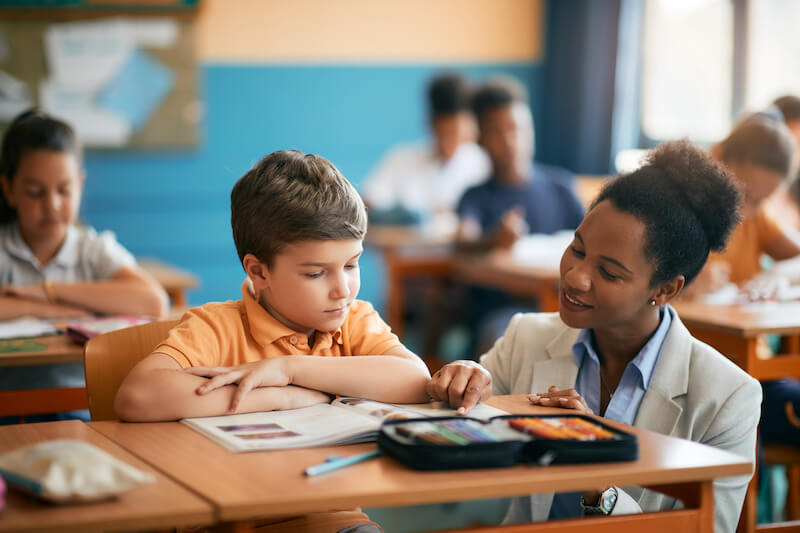 In Lake Oswego, all students, from elementary to high school, are served by the Lake Oswego public school district. Known as LOSD, the school district operates within city boundaries and oversees about 7,000 students in the two high schools, two junior schools, and six elementary schools available in Lake Oswego. These are Lake Oswego and Lakeridge high schools, Lake Oswego Junior High School, Lakeridge Middle School, and the following elementary schools:
Forest Hills Elementary
Lake Grove Elementary
Palisades World Language School
Oak Creek Elementary
Hallinan Elementary
River Grove Elementary
A five-member school board elected every four years runs the school district. The school board makes decisions and formulates policies used to run schools in the Lake Oswego area. They also resolve issues, oversee the administration of an annual $80 million budget in Lake Oswego schools, and represent the community by ensuring proper local control and the successful education of students in Lake Oswego.
Lake Oswego Charter Schools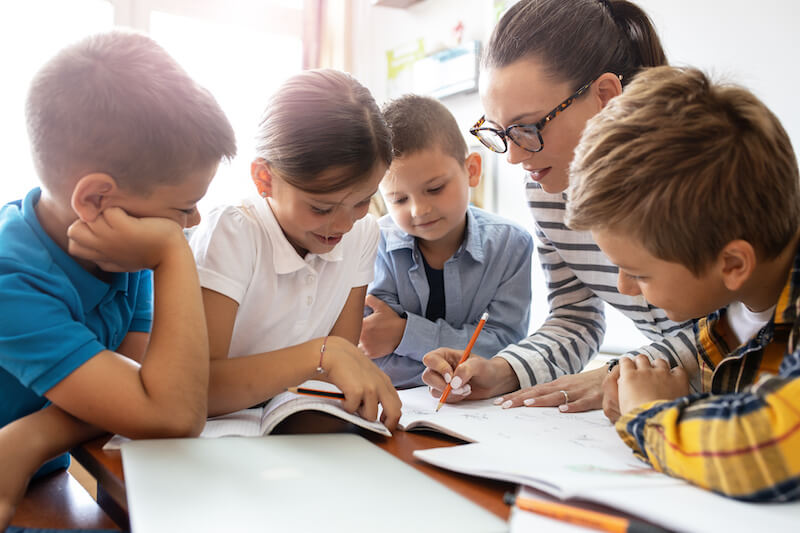 Charter schools often offer several benefits, including a higher level of flexibility and catering to fewer students, providing a personalized learning experience. Besides public schools, Lake Oswego is also home to several unique charter schools, led by the Harmony Academy.
Three Rivers Charter School is another charter school in the Lake Oswego area. It is part of the West Linn-Wilsonville School District and is a small school, with an ideal student population of 100 people. It serves 4th to 8th grades, with classes of approximately 20 students. It's a small school by choice, meaning it's kept small to provide a more holistic and personalized school environment. Classes combine students of all ages to encourage leadership and risk-taking among learners.
Mitch Charter School, a multi-sensory instruction teaching facility, is 16 minutes away from Lake Oswego via Country Club Road. It is a public charter school with kindergarten to 5th-grade classes. The facility runs small-sized classes to encourage emotional learning by promoting stronger teacher, student, and family relationships. Mitch Charter School has about 250 students with a student: teacher ratio of 17:1.
Lake Oswego Private Schools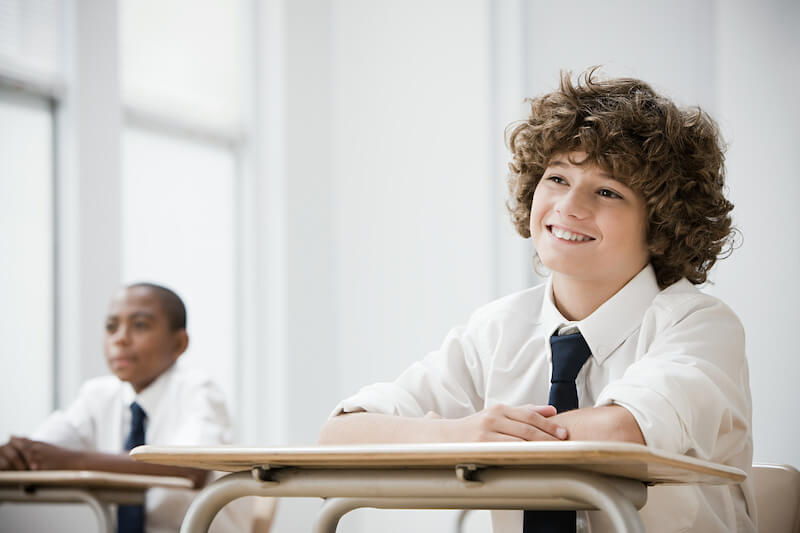 There are about 12 private schools in the Lake Oswego area. They serve approximately 900 students.
Our Lady of the Lake Catholic School is a K-8 private Catholic school with about 233 students and a 16:1 student to teacher ratio. The school offers elementary to middle school learning.
Park Academy on 1915 South Shore Blvd in Lake Oswego is an option for special education programs. It's a small special education private school opened in 2005 for students with dyslexia. The academic facility offers grades 3-12 and usually has no more than 100 students.
If one is looking for early childhood or daycare facilities in Lake Oswego, check out Lake Grove KinderCare on 3700 Red Cedar Way. It offers prekindergarten and kindergarten learning and has a dedicated team that creates research-based learning programs and curricula to facilitate smooth learning experiences for young children.
Other private schools in Lake Oswego include:
West Hill Montessori School
International Leadership Academy
The Children's Hour Academy
Kings Children Christian Preschool
Avant-Garde Academy-Johns Landing
Colleges and Universities Near Lake Oswego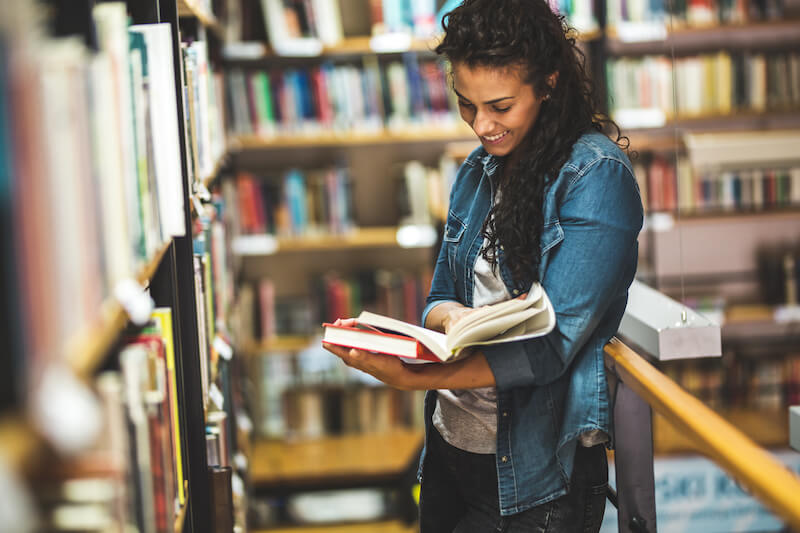 While there are no colleges and universities within Lake Oswego, there are plenty of options within 50 miles of the area. Lewis & Clark College, for instance, is only about two miles from Lake Oswego. It is a private liberal arts college with a population of between 3,300-3,500 students annually. The facility offers undergrad and graduate programs. The majority of the students are often enrolled full-time with housing units on campus, while a small percentage takes part-time classes.
Located about eight miles from Lake Oswego, Portland State University is another option for residents interested in four-year courses. It is a public research university established in 1946 and offers in-person and online learning programs for undergrad and graduate programs. They offer 200 degree programs, with some of the top graduate majors being computer science, electrical and computer engineering, social work, and special education. Portland State University began as an extension center for Vanport students after World War II, but is today is a public research university with a student population of about 26,000.
Reed College is just 6.2 miles from Lake Oswego. It has a population of about 1,500 students. Like most colleges and universities near Lake Oswego, Reed College also offers 4-year undergrad and graduate programs, including dual degree programs in majors such as engineering. Other colleges and universities near Lake Oswego include:
Marylhurst University
University of Portland
Oregon College of Art and Craft
Portland Community College
University of Phoenix Oregon Campus
Clackamas Community College
Pacific Northwest College of Arts
University of Western States
Concordia University-Portland
Mt. Hood Community College
Interested in Lake Oswego Schools?
People who move to Lake Oswego find it a great place to live and learn. Most schools are within or just a few miles from the city's boundaries, meaning easy everyday access. Besides regular learning, some offer special programs so every student can find their ideal academic facility. On top of that, Lake Oswego has endless opportunities for recreation, a variety of home designs, including unique luxury homes and waterfront homes, and offers laidback living that's also perfect for learning.
If you're interested in living in Lake Oswego, Oregon, contact Matin Real Estate at (503) 622-9601 to get in touch with a local real estate agent and find the ideal Lake Oswego home for you today.