A Dog Owner's Guide to West Linn Dog Parks & Dog-Friendly Activities
Posted by Alicia Smith on Thursday, April 20, 2023 at 3:11:30 PM
By Alicia Smith / April 20, 2023
Comment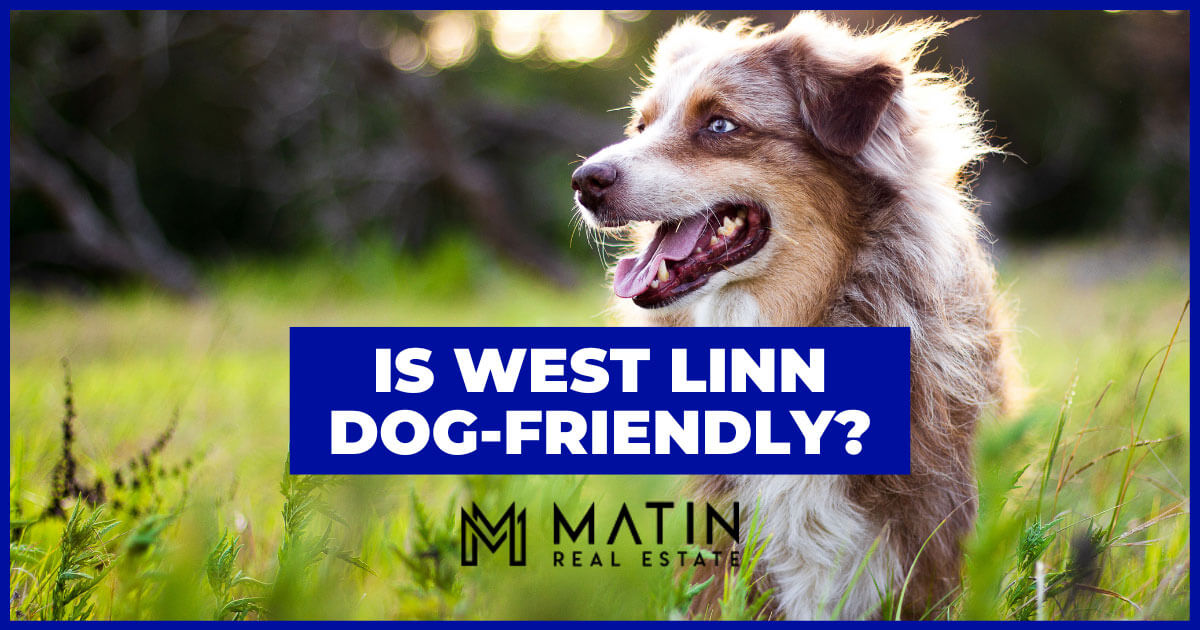 West Linn is the perfect compromise of charming small-town living near a vibrant big city. At just 15 miles south of Portland, the city of West Linn is close enough to enjoy Portland's amenities but small enough—only 26,000 residents—to know your neighbors and feel part of a community. One of the best perks about living close to Portland is it has more dog parks per capita than any other city in the U.S. "Paw-tlandians" make pretty great dog neighbors!
If you're a dog lover in search of some fun places to take your furry friend, you've come to the right place. West Linn echoes its larger northern neighbor with its dog-friendly atmosphere. West Linn's off-leash dog parks, dog-friendly restaurants, and supportive animal services make it an ideal spot to share with your pup.
Best Neighborhood Dog Parks in West Linn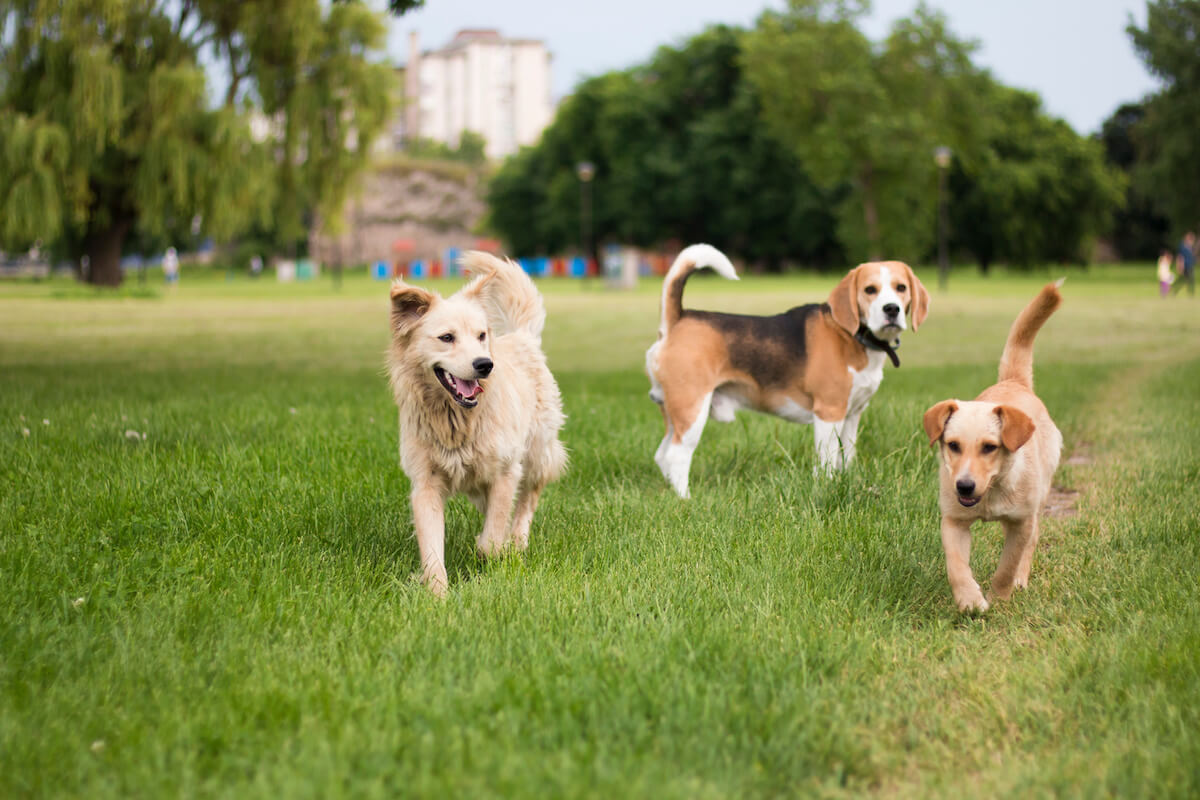 Designating park space for dogs gives pet owners a place to socialize with their pets and lets fellow community members enjoy green spaces without worrying about unfamiliar dogs. West Linn pets are in for a treat: two off-leash dog parks are in their backyard.
Mary S. Young Off-Leash Dog Park
Mary S. Young Park is a public 128-acre quiet, forested park along the Willamette River known as a favorite for urban birders. It's also a favorite of dog lovers for its two off-leash areas: an off-leash beach and a partially fenced field.
The one-mile Riverside Loop Trail leads to a protected "Dog Lagoon" and off-leash shoreline along the Willamette River. Follow the Loop's mostly paved trail, watching for a few steep sections and obstacles at the sandy end of the route. It's a great place to play with your dog on a hot day and a perfect spot for water-loving dogs.
The other off-leash pet area is a large, grassy field close to the parking lot. There is no fence between the field and the parking lot, so only bring dogs that respond to voice commands. Water and waste stations are available in the field. Restrooms are located past the pet area.
Dog Park Information
Location: 19900 Willamette Drive, West Linn
Hours: 7 a.m. to dusk daily
Free
Hazelia Dog Park
Less than a 10-minute drive from West Linn is Hazelia Dog Park, located at Hazelia Field below Luscher Farm in the Stafford neighborhood of Lake Oswego. The 12-acre Hazelia Field community park is home to playgrounds, athletic fields, public restrooms, plenty of parking, and an off-leash dog park.
The dog park is divided into two areas for dogs to run around leash-free. The large dog run is adjacent to the parking lot and is more than one-and-a-half acres in size, with double-entry gates and obstacles for dogs to jump on. The park's north side is an acre of play space for smaller or more timid dogs.
The dog area is surrounded by a grassy area with trees and greenery for shade in the summer. Inside the two off-leash areas are mostly bark and dirt, which can get muddy on rainy days (bring a towel). Water fountains, drinking bowls, kiddie pools, waste bags, and designated waste stations are throughout the park. Don't miss the other dog parks in Lake Oswego, either!
Dog Park Information
Location: 17800 Stafford Road, Lake Oswego
Hours: 6 a.m. to 10 p.m. daily
Free
Roaming a bit further afield, the best dog parks in Portland are only about 12 miles away. Portland also hosts a number of events, stores, and restaurants where dogs are welcome, such as the Portland Saturday Market, so you can combine activities to create a full day out with your dog.
If you happen to travel beyond West Linn to any Oregon State Parks, check out their guide to pets in parks for details on leash laws, trail etiquette, and dog-friendly trails across Oregon.
Dog-Friendly Restaurants in West Linn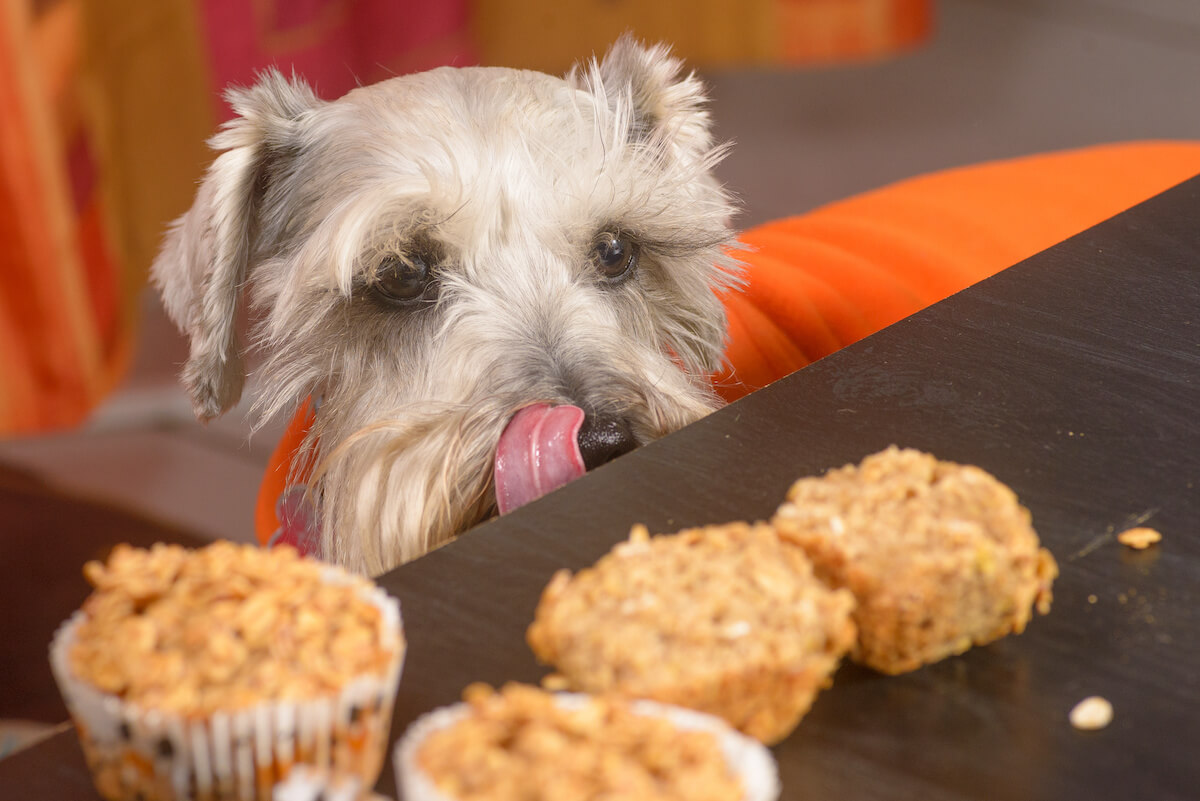 Where to eat when a dog is in your dining party? Dog-friendly patios are your best bet, and West Linn has some delicious options. If your four-legged friend is your favorite dining buddy, spring and summer are the best times for outdoor dining with your dog in West Linn.
West Linn's historic Willamette Falls Drive is a restaurant row with a variety of dining spots, including a few pet-friendly ones:
Willamette Garage might be West Linn's most pet-friendly dining spot. It's a full bar and a roundup of eight food carts—Thai, sushi, and sliders, to name a few—with plenty of outdoor seating, fake turf, shade, and firepits for chillier days.
McMenamin's West Linn Pub allows pets in this family-friendly pub's front exterior seating area.
Willamette Coffee House has a small outdoor patio where dogs can relax while their people get caffeinated at this local coffee favorite.
The Willamette Ale & Cider House building is one of the Willamette area's historic landmarks. It showcases craft beer and cider from the Pacific Northwest and offers food from a rotating selection of food trucks and a pizzeria. It also has outdoor seating that is dog-friendly in the summer.
The Marylhurst neighborhood has three casual pet-friendly restaurants:
Philadelphia's Steaks & Hoagies has a pet-friendly outdoor patio with picnic tables. They offer traditional cheesesteak hoagies, rotating taps with handcrafted beers, and a family-friendly kids' menu.
Backyard Burger Company has the bonus of heated outdoor seating, a perk for being outside with your dog in the often-chilly Pacific Northwest. This locally-owned burger joint also serves wings, milkshakes, beer, and live music.
Linn City Pub has a partially covered patio with table umbrellas and water dishes out for dogs. Their menu features classic pub food and a large selection of beer.
Neighboring towns Oregon City and Lake Oswego offer more options for dining out with dogs:
Across the river in Oregon City, the Highland Stillhouse is a Scottish pub on a bluff overlooking Willamette Falls. Dogs are always welcome at their outdoor tables.
Lake Oswego's Stickmen Brewing Company has a dog-friendly waterfront outdoor patio. Their nearby Tualatin and Happy Valley locations also have dog-friendly outdoor seating.
Dog Services & Pet Stores in West Linn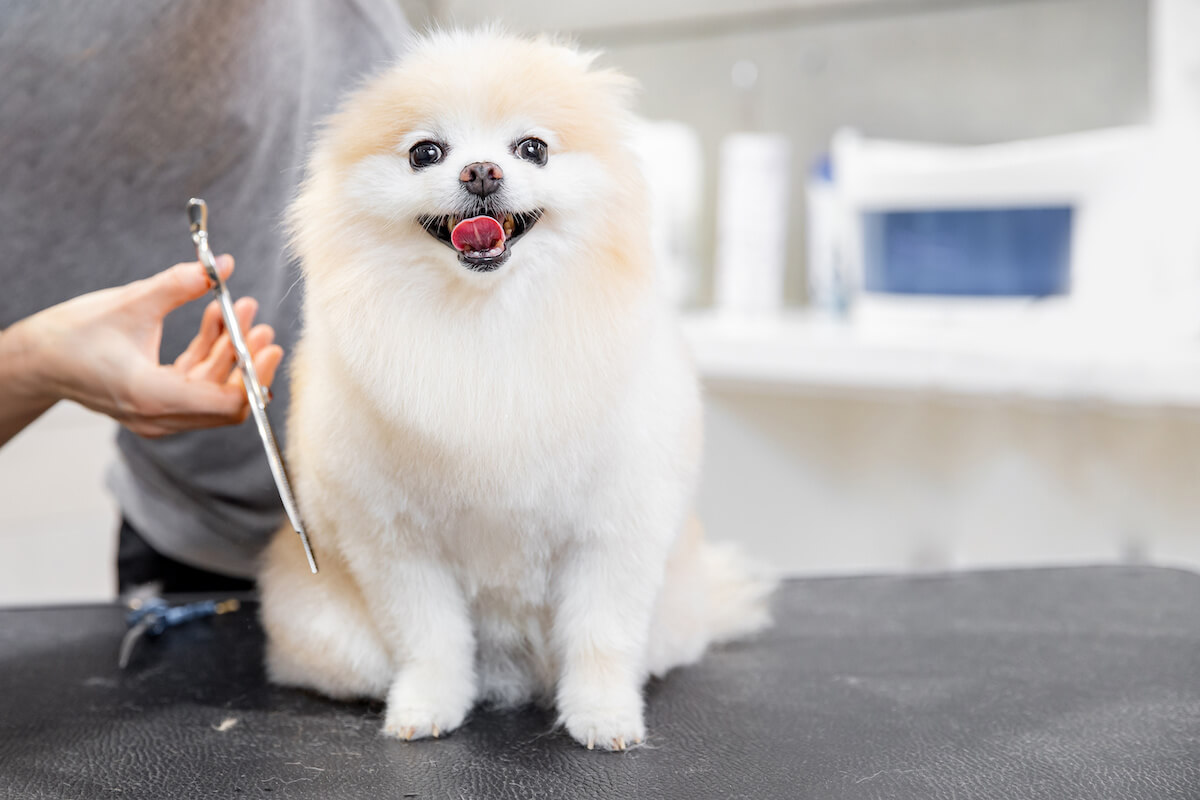 You know your city is pet-friendly when it has dog boutiques and resorts. West Linn welcomes pets with a mix of shops and services to get your pup groomed, trained, and doggy-sat.
Popular Pet Stores in West Linn
Pawsitivity is a local pet boutique selling ethically-sourced and holistic pet products. They have a self-wash station and an in-house groomer.
Nature's Pet Market West Linn specializes in natural pet foods, raw foods, treats, toys, litter, leashes, and collars for pets and is open daily.
A little further out of town is Puppernickel, downtown Beaverton's first doggy "barkery," churning out all-natural dog treats made with human-grade ingredients that are human-tested and pup-approved. There are several other dog-friendly restaurants in Beaverton, too.
Doggy Daycares, Grooming, & Boarding
Reynolds Dog Resort & Training Center is a locally owned doggy daycare, boarder for dogs of all sizes and breeds, dog trainer, and dog spa. Reynolds also has branches in nearby McMinnville and the city of Tualatin.
Trixie Pet Care has been caring for dogs and cats in West Linn for 15 years. The team at Trixie's provides in-home pet care, conducting home visits and spending time with your pets while you are away to keep your animals company.
Safe & Hound Doggy Daycare has a location in West Linn and the nearby city of Wilsonville. They offer daycare with indoor and outdoor play spaces and grooming services.
West Linn Vets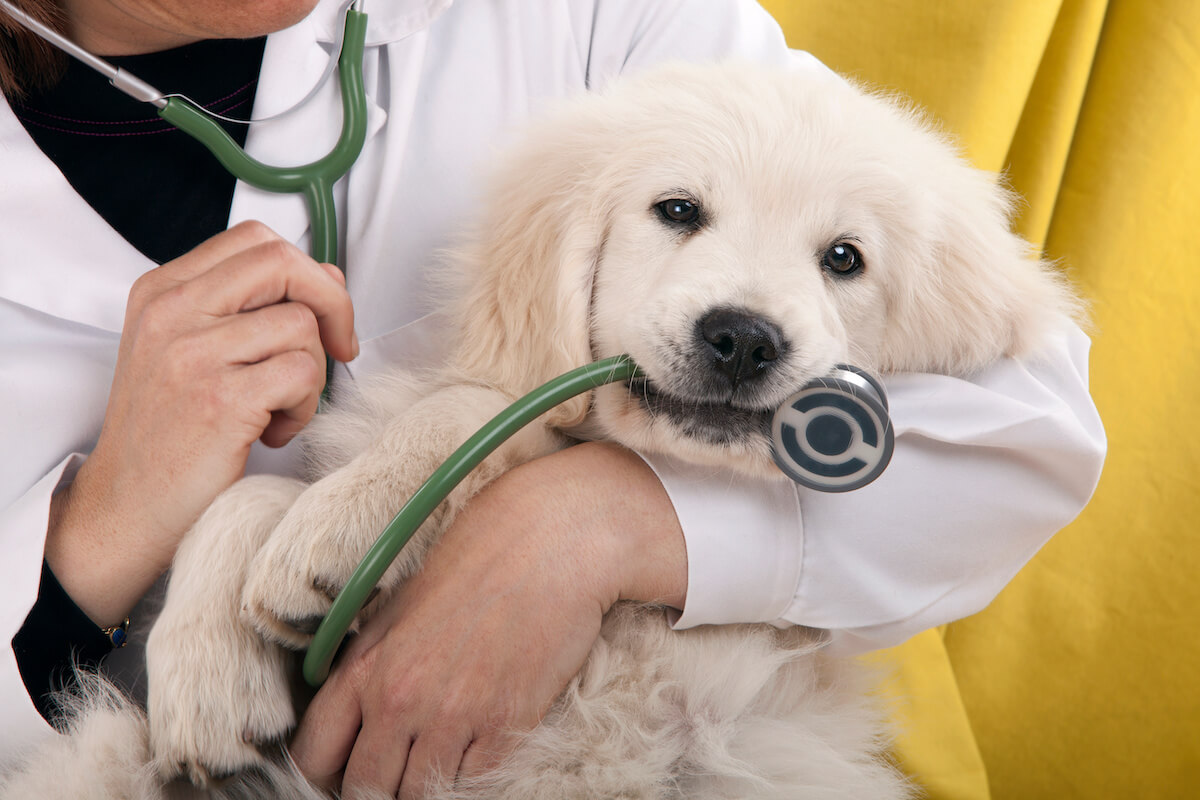 This pet-loving city has three animal hospitals with full-time veterinarians on staff. The nearest 24-hour emergency vet is the Emergency Veterinary Clinic of Tualatin, 10 miles from West Linn. Portland's DoveLewis Veterinary Emergency & Specialty Hospital is a 15-mile drive.
Banfield Pet Hospital West Linn is part of the larger Banfield chain and has one veterinarian and several certified veterinary technicians on staff at their West Linn clinic.
Location: 5656 Hood Street, Suite 109
Contact: (503) 862-3800
Open 7 days a week, 7 a.m. to 6 p.m.
Local veterinary clinic Cascade Summit Animal Hospital offers traditional veterinary services such as check-ups, microchipping, and surgery, as well as holistic treatments such as acupuncture, reiki, chiropractic adjustments, and herbal therapies. There are five veterinarians on staff and multiple certified veterinary technicians who offer telemedicine appointments.
Location: 22320 Salamo Road
Contact: (503) 655-1722
Closed weekends
VCA West Linn Animal Hospital is also the local branch of a national veterinary chain. VCA has a medical director, one veterinarian, and several veterinary technicians.
Location: 19343 Willamette Drive
Contact: (503) 635-3115
Closed weekends
Additionally, neighboring Oregon City has six veterinary clinics within 20 minutes of downtown West Linn.
West Linn is a Perfect Place for Dog Owners
Take advantage of West Linn's trails and riverfront parks to get out into nature with your furry best friend. Its off-leash dog zones allow your pup to stretch its legs and burn off energy without worrying about disturbing other parkgoers. West Linn's casual pup-and-pub culture undoubtedly makes it one of Oregon's pet-friendliest towns.
Studies show that pets are great for our health: they get us outdoors, help us get more exercise, and create opportunities to socialize. Having a dog is even better when you live in a city like West Linn, which makes it easy and fun to enjoy its parks, pubs, and people alongside your pet.