A Dog Owner's Guide to Vancouver Dog Parks & Dog-Friendly Activities
Posted by Alicia Smith on Wednesday, April 26, 2023 at 9:54:09 AM
By Alicia Smith / April 26, 2023
Comment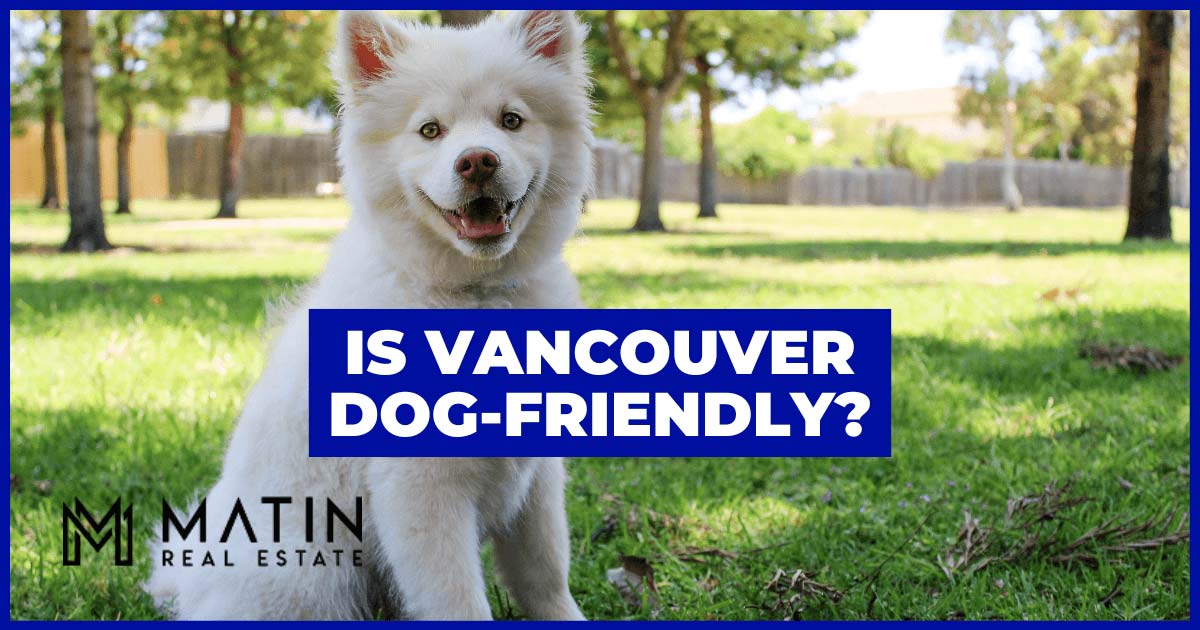 Good news for pet owners moving to Vancouver, Washington: you're about to head into one of the most pet-friendly metros in the country. Not only is Vancouver right across the river from the many dog-friendly attractions in Portland, but there are also plenty of things to do with your dog closer to home.
From dog parks and pet stores to pet-friendly festivals and dog-welcoming restaurant patios, the city of Vancouver, WA, is a great place to be a dog owner.
Best Dog Parks in Vancouver, WA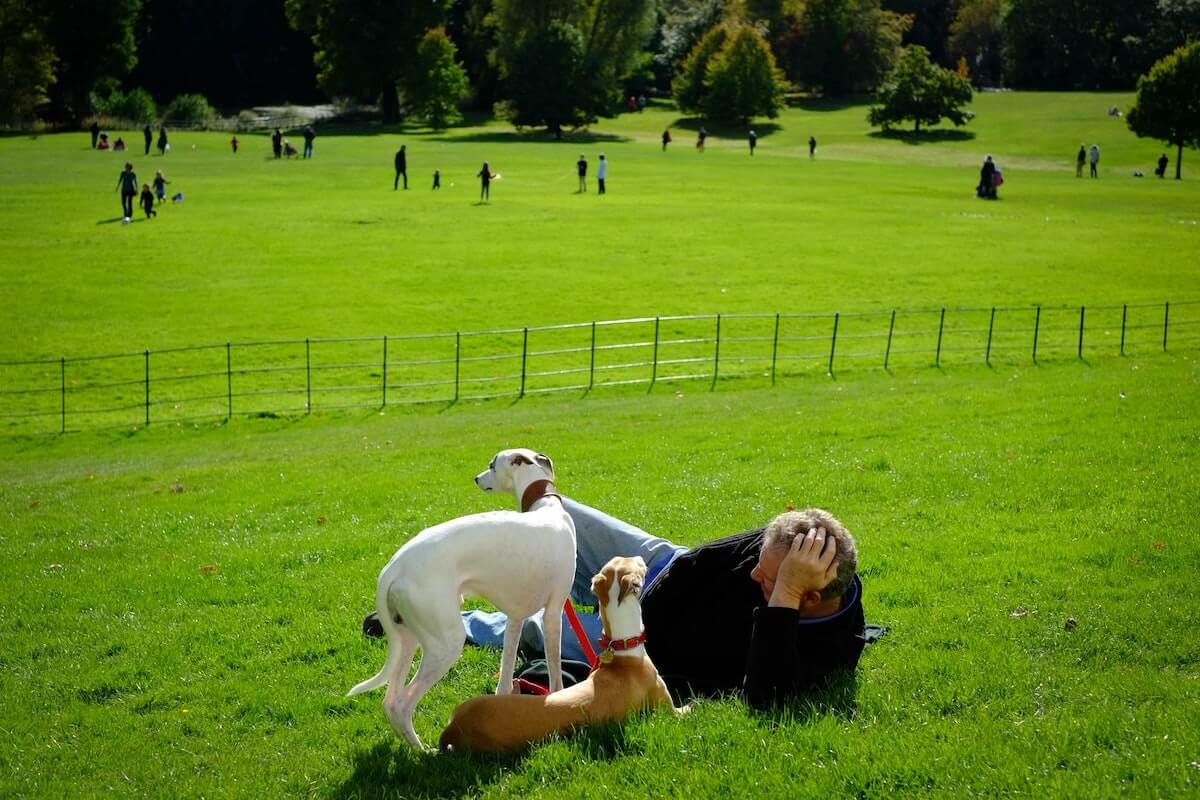 Most of the dog parks in Clark County are managed (but not owned) by DOGPAW. Many local dog owners help support and maintain Vancouver's dog parks through a $25 annual membership, which defrays the cost of amenities like poop bags and fencing maintenance. Every donation goes a long way toward making sure pet owners in Vancouver can enjoy the outdoors with their dogs.
Dakota Dog Park
Dakota Dog Park is part of the larger Pacific Community Park at the corner of NE 18th Street and 172nd Avenue, between the neighborhoods of Mill Plain and Countryside Woods. This 8-acre space is on the north side of the park, right between the skate park and the natural gardens. It's a fully enclosed area with two double-gated access points from the parking lots on either side.
There's a gravel trail around the perimeter that runs through open lawns and forested areas, along with an agility course made out of rustic logs. Ample benches and drinking fountains make this a great outing for pet owners to take a break and watch their dogs play. A dog rinse is located on the back side of the restroom near the skate park, but note that while the dog park is off-leash, the dog rinse area requires you to put the leash back on.
Ross Dog Park/Ike Memorial Dog Park
This off-leash dog park is part of Ike Memorial Park, at the corner of NE Ross Street and NE 15th Avenue, in the neighborhood of West Minnehaha. Take note that the official name of this park is Ike Memorial Dog Park, but many refer to it by the street name, so different sources may call the same park by different names. Ike Dog Park is the largest dog park in the DOGPAW network at a whopping 10 acres. The entries to this dog park are double-gated, and there's a small dog area with its own separate entrance.
A dog fountain is available seasonally and there are benches for owners. A 0.71-mile trail meanders up and down hills, some of which are steep. Ike Memorial Dog Park is open every morning from 7 a.m. until dusk, so the exact hours change month-to-month. Nearby dog-friendly attractions include Victor23 Brewing Company and Ghost Runners Brewery and Kitchen, where pets can join their owners at outdoor tables.
Kane Dog Park
Kane Memorial Dog Park is part of the larger Hockinson Meadows Community Park between the Orchards neighborhood and Livingston, located at the corner of NE 172nd Avenue and NE 119th Street. This 2-acre park space features arboreal play areas and open rustic terrain. There is a double-gated access point, shaded areas thanks to all the trees, and drinking fountains near the Hockinson Meadows playground.
To access Kane Dog Park during its hours of 7 a.m. to dusk, cross through the playground and follow the meandering 0.2-mile paved pathway—just make sure your dog is leashed on this path, since it's not part of the off-leash zone. Owners of smaller or shyer dogs should take note that there is not a separate enclosure for small dogs, and that because much of the park is naturally landscaped, it can get muddy or slick on wet days. It's also near a number of little league fields, so if baseball is on your household's weekend itinerary, this dog park can provide your four-legged family member with something to do between innings.
Lucky Memorial Dog Park
Lucky Memorial Dog Park was named after a K9 killed in the line of duty. In Lucky's memory, local dogs can find a combined 7.5 acres of flat fields to romp around and play. This park is 13 miles outside of downtown Vancouver in the town of Brush Prairie, but the journey is simple enough—Highway 500 will take you right to 503, which you take north and turn west to the end of 149th Street. Dog owners will find it's well worth the 20 or so minutes to leave the suburbs and let Fido loose on the fields or take a walk along the half-mile trail. There's a separate enclosure for small dogs, giving small dogs a full acre of space and large dogs six and a half acres to play in.
There are benches for owners and a water spigot that's potable for dogs (though not humans). The nearby Lauretta Noreen Forest Preserve can be accessed through the park, but dogs must be leashed on the trails, and the preserve cannot be accessed via the private road alongside the dog park.
Clark County Dog Park
Clark County Dog Park is the smallest of the five official county dog parks, and the only one not managed by DOGPAW. It's a great neighborhood space for residents of Vancouver's Dubois Park, Evergreen Highlands, Edgewood Park, and South Cliff neighborhoods. Take note that water is not provided on site, and that while there is a separate enclosure for small dogs, it does not have its own entrance.
This dog park might be best suited for a quick romp as part of a longer, on-leash outing; nearby, there are a number of fun and/or scenic places to explore, such as the riverside trails near downtown Vancouver. The Columbia River Renaissance Trail is a 5-mile-long, 14-foot-wide concrete path that offers stunning views of the river, along with a few eateries and shops along the way.
Dog-Friendly Activities in Vancouver, WA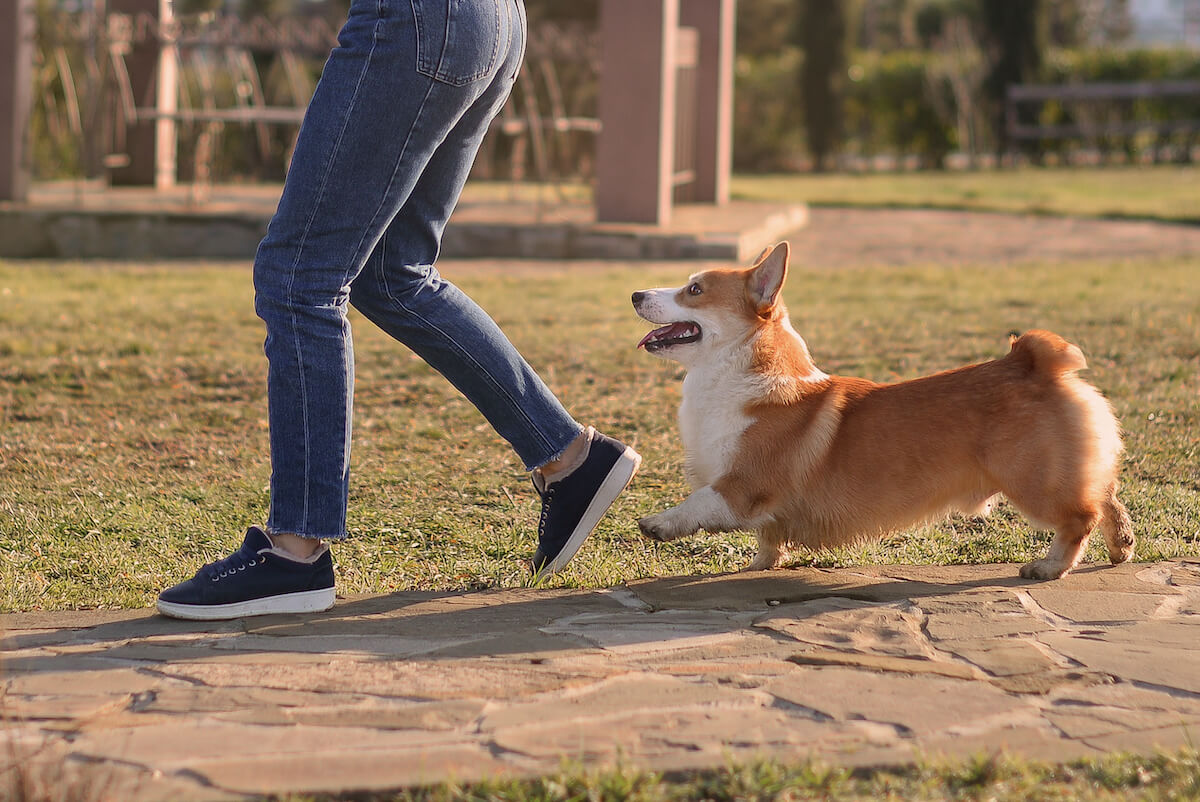 In addition to the wonderful dog parks throughout the Vancouver area, there are a number of dog-friendly venues and events. Some of these events are seasonal, and some are farther afield in the greater Portland metro area.
The Portland Winter Light Festival in early February is a dog-friendly evening event in Pioneer Courthouse Square. Nearby in Troutdale, The Tails and Trails Pet Walk in early May is a walkathon fundraiser for K9 Kavalry, a nonprofit organization providing free dog training for US Military Veterans and their pets. The Portland Oregon Humane Society's Annual Doggie Dash (also in May) is the area's biggest pet convocation, including a pancake breakfast, libation station, and fun contests. Many dog-friendly events are in the spring and summer months when the weather is better for outdoor fun in Portland.
Some dog-related activities are specific to breed, like the Annual Corgi Walk, Pug Playtime, Dachshund Meetup, and Chihuahua Palooza. Many of these breed-specific events are hosted at Unleashed by Petco, a spinoff of the pet and pet supply chain that focuses on customer experience and community.
Paint Your Pet Sunday is a monthly event hosted by Vancouver Art Space, where owners can create acrylic paintings of their pups. The ticket price includes all supplies and 10% of the ticket goes to the Humane Society. Note that this is an event for owners only, but it certainly provides opportunities to meet other pet parents and gives financial support to the dog-loving community—and it will give you a nice piece of artwork to hang up in your living room.
Dog-Friendly Restaurants in Vancouver, WA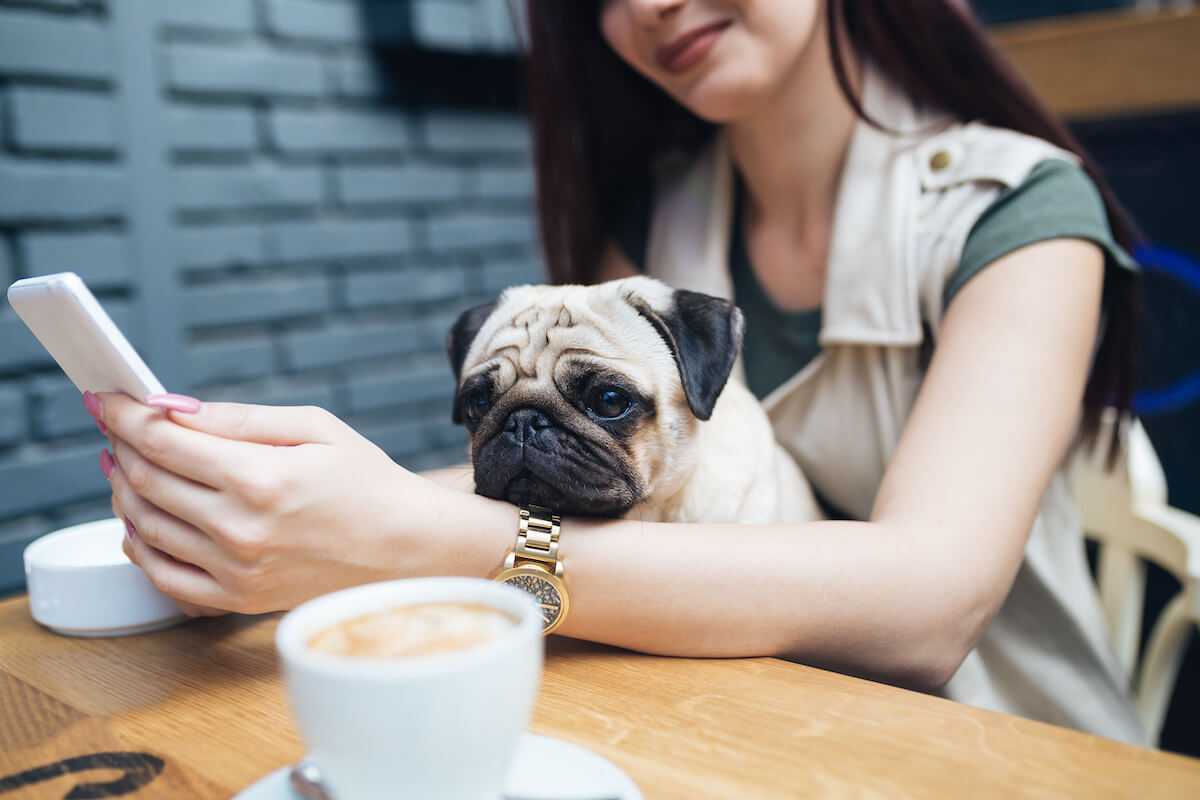 There are nearly 60 different restaurants in and around Vancouver that also cater to pets, not counting the dozens of dog-friendly restaurants across the river in Portland.
If you're looking for pizza, one popular choice among Vancouver pet owners is Blind Onion, a small local chain with four locations serving pies and craft brews. If you're in search of burritos or quesadillas, Baja Fresh has pet-friendly outdoor seating in their locations, and local favorite Muchas Gracias is open all night long serving giant breakfast burritos stuffed with chorizo, machaca, and huevos rancheros.
If you're in need of a caffeine boost, national chains like Starbucks and Peet's Coffee & Tea have canine-friendly outdoor seating. But there are also local favorites Brewed Awakenings and River Maiden Artisan Cafe, both of which provide the opportunity to pair your coffee with tasty baked goods like scones and cookies—Brewed Awakenings' location in the Hazel Dell neighborhood is right down the street from an All Natural Pet Supply, so you can pick up some gourmet biscuits to slip under the table.
Of course, the Pacific Northwest is known for its craft beer culture, and Vancouver is no exception. Dog owners can sip on locally brewed libations with a four-footed wingman by their side at more than a dozen restaurant breweries and bars in Vancouver alone, not to mention the rest around the greater Portland area. Some of them, like Beaches Restaurant and Bar, even have dog-friendly fundraiser events for the Humane Society. Many of these breweries have outdoor beer gardens where furry patrons are welcome, and some of them may also allow certain pets inside. It's a good idea to call ahead and check your destination's pet policy.
Best Pet Stores in Vancouver, WA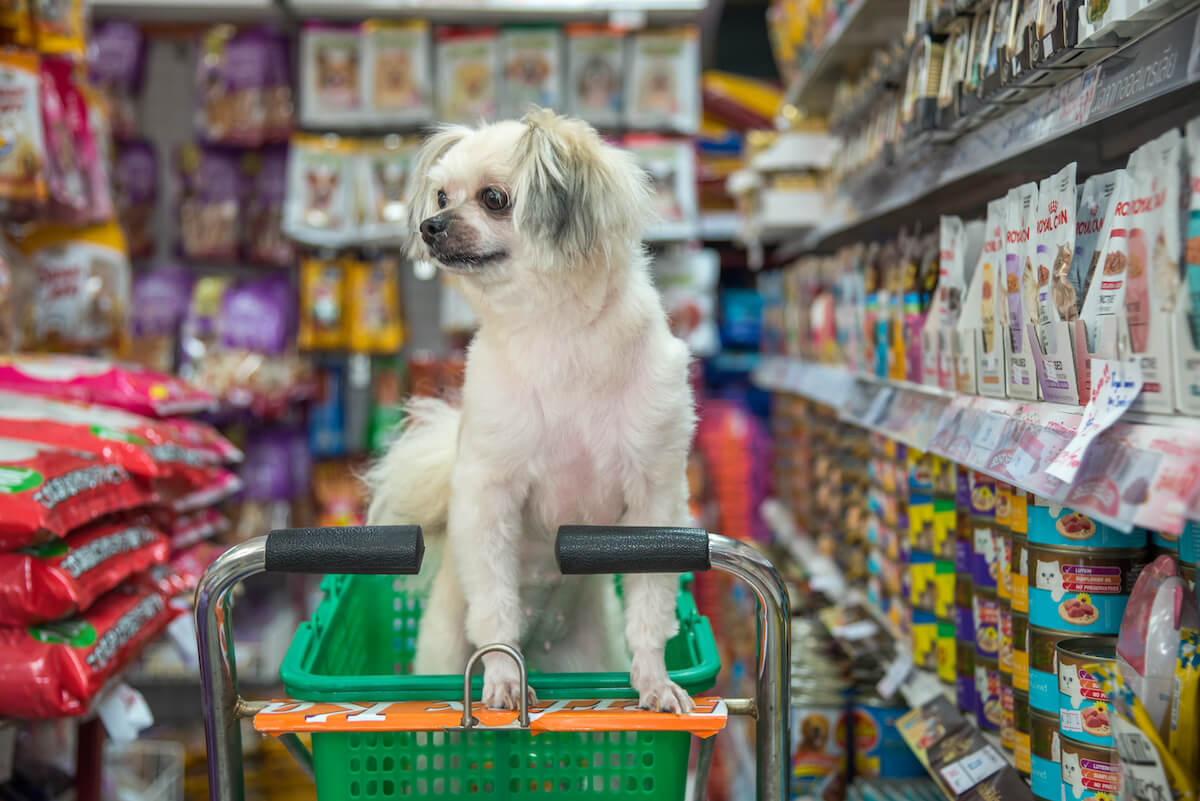 Pet owners know that shopping with their dogs can be a fun way to pick out food, toys, and other pet supplies. While there are brand names like Petco (with three locations in Vancouver alone), there are also boutique pet retailers like The Civilized Wolf, which also provides grooming and pet chiropractic services. With your approval, the groomers will even post a glam shot of your pet on Instagram.
All Natural Pet Supply has three stores in the Vancouver area: one on the northwest side of Vancouver in Hazel Dell, one further north in the city of Battle Ground, and one to the east in the city of Camas. At each location, there's a treat bar with dozens of cookie options, so make sure you've got a tight hold on that leash if your dog is coming in with you. All Natural Pet Supply is owned by the Fralia Family, who take a very hands-on approach to ensuring that staff are trained and certified in pet nutrition. All Natural Pet Supply locations also host the Good Neighbor Vet Services mobile care clinic on specific days of the month.
Another regional chain of pet supply stores with a Vancouver footprint is Mud Bay. The origin of Mud Bay is also a family story, which began with Elsa Wulff baking dog treats called Clara's Biscuits, named after her pooch. Mud Bay is where Vancouver dog owners can find food, toys, treats, chews, supplements, and other supplies from both brand names and local small businesses. The Made with Mud Bay Program partners with local and even global companies making high-quality pet food and supplies like Spina Organics and Wet Noses.
Pet-Friendly Lodging in Vancouver, WA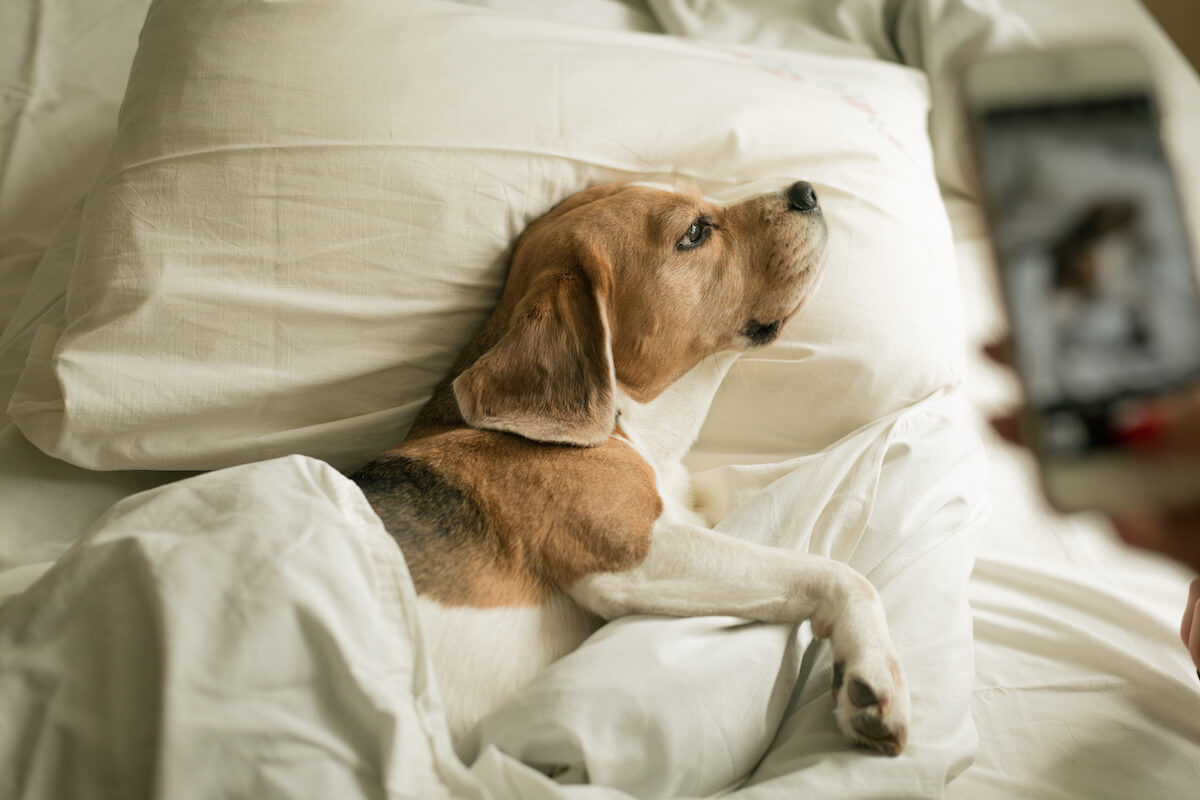 Pets are welcome at a number of dog-friendly hotels in and around Vancouver. Some of these hotels are nationally recognized chains, such as Comfort Inn, La Quinta, Econo Lodge, Motel 6, and Quality Inn. Even more upscale chains like the Hilton (in Vancouver) and Sonesta (in Portland) offer pet accommodations. Take note, however, that most of these hotels will charge an extra $25 or $30 per pet, with a limit of two pets per customer, and frequently have a weight limit, usually 75 pounds. Call ahead to make sure accommodations will be available for you and your pet.
For a more local experience, there are also boutique hotels and bed-and-breakfasts that are pet-friendly. The Heathman Lodge, for example, is a stunning craftsman-style property with a timber build that beautifully captures the spirit of the Pacific Northwest—and also provides doggie dishes and waste bags in your room, along with a small enclosure on the side of the property for potty breaks.
Bed-and-Breakfast options include the pet-friendly Briar Rose Inn and the Beak and Bloom. The Briar Rose Inn is a charming 1909 craftsman-style house in downtown Vancouver with original period furnishings, free wifi, and complimentary breakfast. There are a number of restaurants and bars within walking distance, some of which are dog-friendly, like Feral Public House, May's Taphouse, and Tap Union Freehouse. Travelers in search of a quiet country ambiance will enjoy the Beak and Bloom guesthouse in the secluded woodland outskirts of northeast Vancouver.
Vancouver, WA, has Barking Good Reviews
This area of the Portland metro is perfect for dog-owning households. Vancouver's dog parks are well-serviced and maintained, and there are dozens of places to dine and drink around Vancouver that are accommodating of diners bringing dogs. And for pet-owning visitors, there are plenty of pet-friendly hotels, including B&B and bespoke craftsman lodging. In all, Vancouver makes it easy to see why Washington State has been rated in the top 10% of the entire country in terms of places to own a dog.