Is Lake Oswego Dog-Friendly? Best Dog Parks, Activities & Places to Go With Dogs
Posted by Alicia Smith on Tuesday, May 17, 2022 at 5:25 AM
By Alicia Smith / May 17, 2022
Comment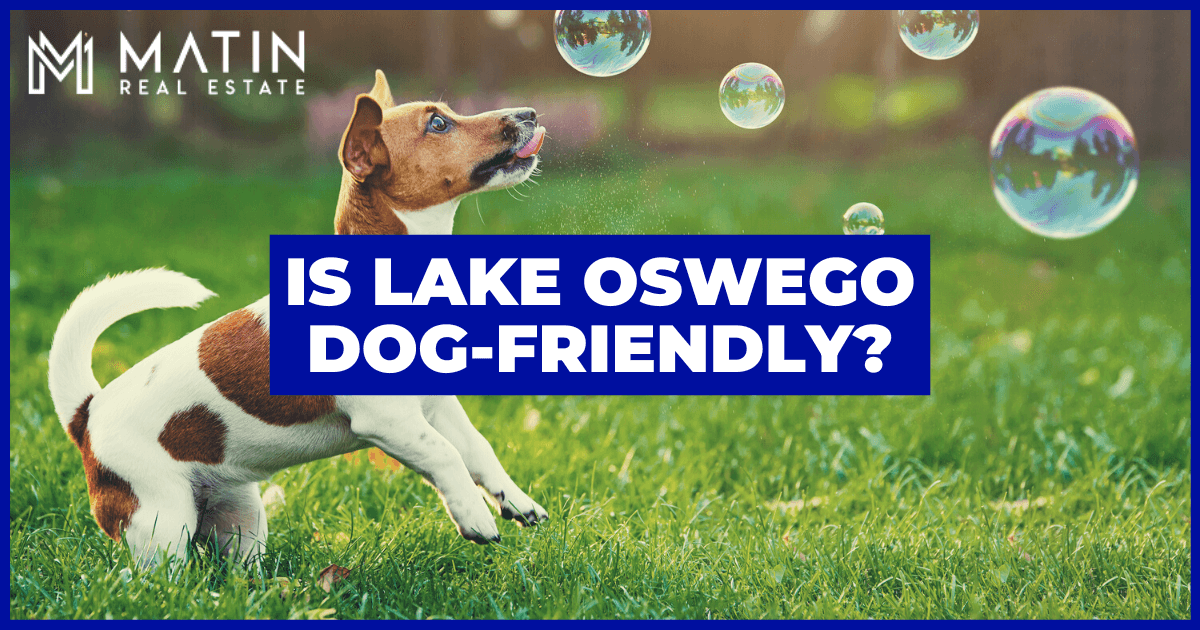 Dogs give us undying love and commitment and we provide all the treats and care they need, but work and a life outside the home mean that pets spend a lot of time without human companions. That makes it all the more critical that humans find places in their communities where dogs are welcome to join the fun. Fortunately, residents of the Lake Oswego community will find a wide variety of activities for both four- and two-legged friends. If you're ready to get out with your pup, read on to learn about dog-friendly activities in Lake Oswego.
Best Neighborhood Dog Parks in Lake Oswego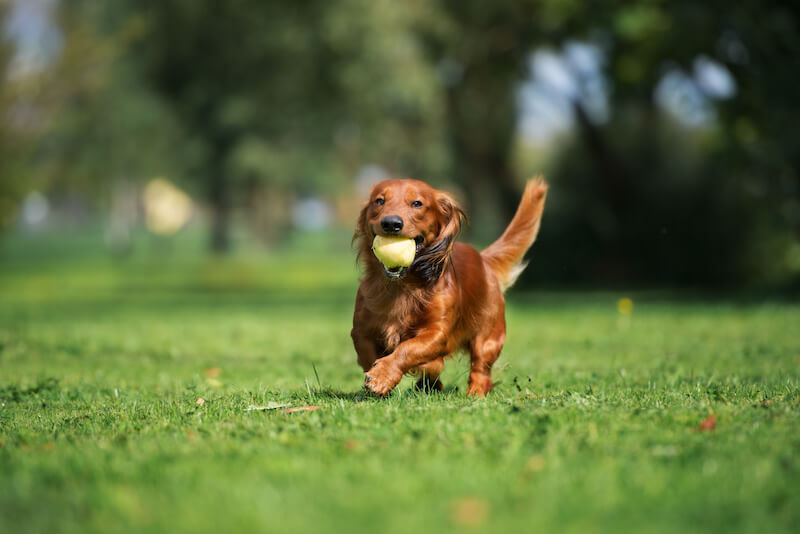 If someone asked a panel of canines to describe their favorite places, dog parks would undoubtedly be among the highest-ranked. Nowhere else in a pup's life can they run free, play with other dogs, and enjoy a huge variety of new smells. That is why so many pet owners in Lake Oswego know that regular visits to parks are always welcome.
Please note that Lake Oswego dog parks require that pets have current vaccinations. All solid waste must be removed immediately, and owners are responsible for the behavior of their animals. All off-leash dog parks are open seasonally between March 15th and September 15th.
Hazelia Dog Park
Located near the Johns Landing neighborhood, Hazelia Dog Park is part of Hazelia Field at Luscher Farm. Once a dairy farm business, Luscher Farm was purchased by the Lake Oswego government in 1990. Today it stands as a place where residents can learn about modern agricultural methods and operations. Hazelia Field is a massive urban park with several amenities. In addition to the dog park, it also has a playground, artificial turf field, wetlands, and access to a trail.
As for the dog park, there are two separate areas where pets can be off-leash. A smaller area to the north is designed specifically for shy dogs that may need some time and space before they are comfortable. The larger area near the parking lot is the place for the more rambunctious, larger animals that want to run free with four-legged friends. The park is free and open daily from 6:00 AM to 10:00 PM, and the parking lot is a great place to clean up your pet before letting them back into the car.
Hazelia Dog Park Additional Information
Address: 17800 Stafford Rd, Lake Oswego, OR 97034
Hours: Open daily from 6:00 AM to 10:00 PM
Pilkington Park
Located within the city of Lake Oswego, Pilkington Park is a small neighborhood green space at 3.7 acres. Found in the southwest portion of the community near Nyberg Creek, it is easily accessed via I-5. However, most people using Pilkington will most likely be residents of the Rosewood neighborhood containing the park.
In addition to picnic tables for group outings, the park also contains some trails or paths for exercise. Young people will love to use the playground portion while the pets enjoy the off-leash area. Best of all, there is no cost for a few hours in the sun.
Pilkington Park Additional Information
Address: 19043 Pilkington Rd, Lake Oswego, OR 97035
Hours: Open every day from 6:00 AM to 10:00 PM
West Waluga Park
A relatively new addition to the city, the West Waluga Dog Park was established in 2018 as a joint project with the Maintenance Board of the Oregon Parks and Recreation Association. Part of the Lake Forest neighborhood, it can be found between I-5 and the western tip of Oswego Lake. The larger park is a wonder of modern green spaces. In addition to ample parking, the area is ADA Accessible with restrooms and a covered picnic shelter with electricity. That makes it a perfect place to enjoy the outside without giving up the comforts of technology.
Speaking of technology, the Fit Spot area includes a wide variety of adult fitness equipment. Anyone looking for a low-cost way to build muscle will love this zone, especially after the cardio workout of walking the nature trails. The youngest visitors will also find the playground exciting. Of course, while everyone with two legs is having fun, the furry friends can explore the fenced dog park.
West Waluga Park Additional Information
Address: 15775 Waluga Dr, Lake Oswego, OR 97035
Hours: Open every day from 6:00 AM to 10:00 PM
McNary Park
At 2.3 acres total, McNary Park is one of the smaller green spaces in the city. However, residents in the Mt. Park neighborhood can find things to do with the playground and wide-open off-leash area. Anyone looking for a little fresh air exercise can also enjoy a short hike around the various trails. Visitors will also find a doggie bag station near a grassy area for waste.
During the right weather, the path around the park has lots of cover from trees, and there are plenty of shady areas for relaxing after the fun. Please note that because the dog park itself is not fenced in, owners must make sure they can control their pets. Also, the park is surrounded on three sides by neighborhood streets, so be sure to keep an eye on your dog.
McNary Park Additional Information
Address: 47 Becket, Lake Oswego, OR 97035
Hours: Open every day from 6:00 AM to 10:00 PM
George Rogers Park
George Rogers Park wears a unique legacy within the community and is thought of as one of the best parks in Lake Oswego. It is the first community park and one of the largest in the city at 26 acres with plenty of amenities. Groups will love taking advantage of the covered picnic shelter, picnic tables, and facility rental. People looking for exercise will remember the place as a great location for trails and paths or the playground area.
Athletes and competitive types will find a challenge on the tennis courts, softball fields, and football grounds. The proximity to the Willamette River also makes this an excellent entry point for human-carry boats. Four-legged friends will care most about the large assortment of walking trails and beach areas. While dogs must be kept on a leash here, they are welcome to enjoy the terrain with their owners.
George Rogers Park Additional Information
Address: 611 S State StLake Oswego, OR 97034
Hours: Open every day from 6:00 AM to 10:00 PM
Dog-Friendly Activities in Lake Oswego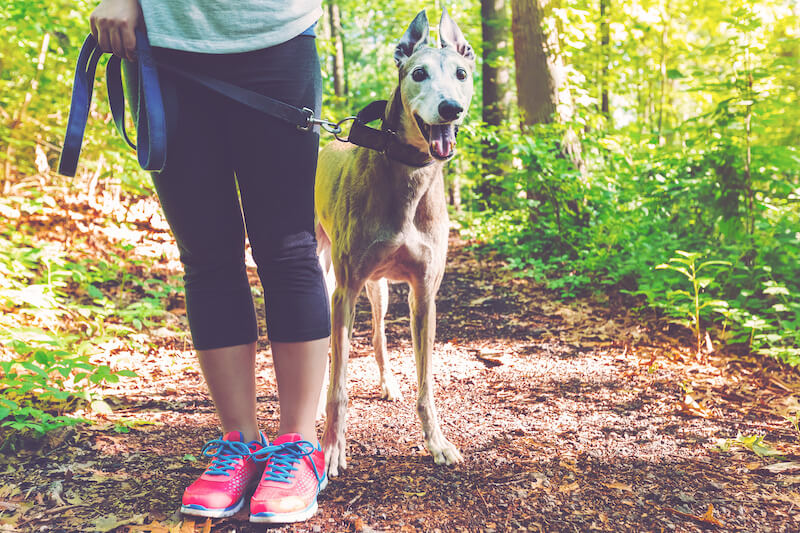 While dog parks are a great idea, pets can get bored just like humans, so it is good to experience new adventures. Lake Oswego is a puppy-friendly town with lots of fun activities that can be shared with furry companions. Naturally, most of these locations take advantage of the fresh air that pups love.
While dogs must remain on a leash, Tryon Creek State Natural Area is a great place for a nature walk trail. Ranked easy, the two-mile loop is a fantastic path through the otherwise dense trees. Animals and humans alike can marvel at the wildlife and birds while enjoying the breathtaking scenery. Another popular Lake Oswego trail is Iron Mountain Trail, also an easy route. At 2.1 miles, this path can be completed in just under an hour with leashed friends.
Woods Memorial Natural Area is another path that requires about an hour to walk. However, this one is rated moderate, so more experienced hikers and active dogs on a leash may enjoy the challenge. One of the longest trails on the list, the Terwilliger, Lewis and Clark, Cedar, and Iron Mountain Loop is a moderate path designed as a nearly 5-mile loop. Dogs on a leash are allowed, and it takes an average of about two hours total to complete.
Dog-Friendly Restaurants in Lake Oswego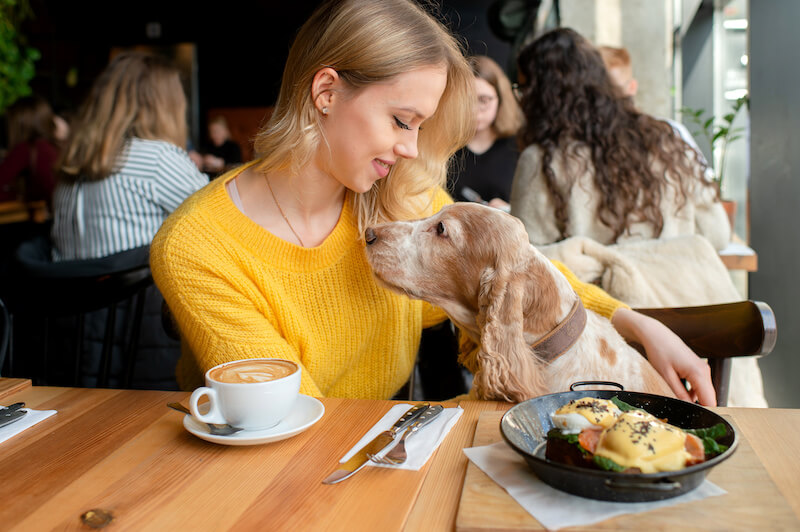 The only thing dogs love more than playing is food. Food-motivated pups especially will crave opportunities to share a meal with their beloved owners. That is why Lake Oswego is proud to have eateries where humans and dogs can feast. There is nothing quite like bonding with friends of all types around the table.
Tin Shed is one of the best places to visit in the city because it truly treats both humans and dogs as guests. In addition to great meals for people, they also offer a variety of meat-based dishes for pups. As a vegan and vegetarian-based establishment in nearby Portland, Off the Griddle only caters to owners. However, they have an outdoor seating area that can be a great place for people and their pets to relax.
St. Honore Boulangerie is the place for wonderful French cuisine and delicious flaky pastries, and dogs are welcome in the outdoor seating areas. Dullahan's Irish Pub is known for serving fresh beers from the brewery in Oregon City. They also offer a small play area for children and an outdoor location for dogs.
Anyone in the mood for sweets should check out Kyra's Bake Shop. The four-time Food Network's Cupcake Wars winner offers an incredible variety of unique flavors. Try them all while sitting on the patio with your pup.
Dog-Friendly Shopping in Lake Oswego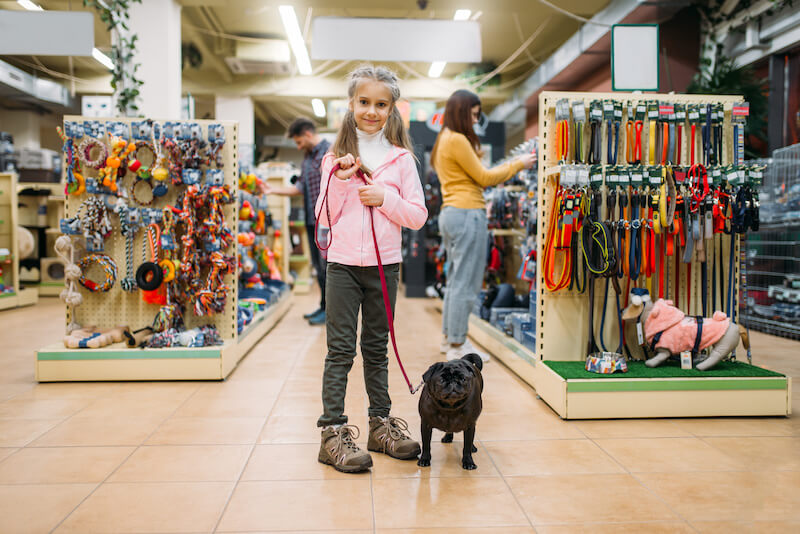 For many people, shopping is a great way to relax after a hard week. It turns out that pets often feel the same way, so many stores selling items for dogs decided to let the animals wander the store too. Both dogs and owners can visit these Lake Oswego stores to search for elusive deals.
LexiDog Boutique and Social Club was created in 2002 with the vision of spoiling furry friends. The modern facilities offer a selection of doggy delights, including a pooch-focused bakery and toys, a daycare, grooming, and birthday parties. Another option is Healthy Pet, a health food store for canines. In addition to natural holistic food options, they carry a variety of chews, toys, leashes, and beds for both dogs and cats.
Mud Bay is another fascinating option for dogs and humans alike. Feel free to take Fido out to select his chews or toys while the owners worry about nutrition and supplements.
Pet-Friendly Lodging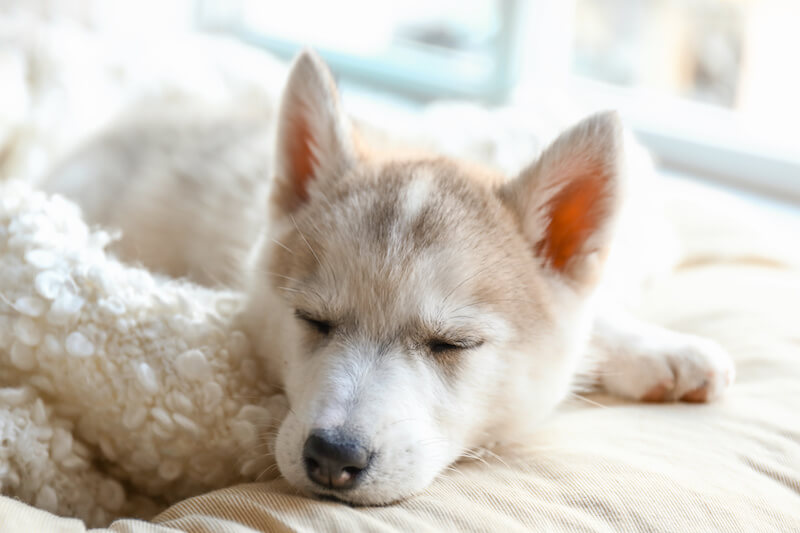 Where we sleep each night is critically important to our ability to enjoy the daytime. That is why it is such a great idea for pet owners to select lodging facilities that allow them to bring their companions. It might be an evening away from home, but it can feel like our own room with our pets close. Here are a few hotels in Lake Oswego that don't mind dogs staying overnight.
Hilton Garden Inn Portland Lake Oswego is located near I-5 and offers modern rooms with specialty coffee makers and flat-screen TVs. For $25 per pet, per night, up to two dogs of any size can also spend the evening. However, cats are not allowed, and dogs cannot be left unattended. Lakeshore Inn is another option to consider. For just $15 per dog, per night, canines of any size can join their owners in slumber.
Looking for something more rustic and unique? The Historic English Country Lake House is a three-bedroom rental that can sleep five people comfortably. Boasting all the amenities of home, visitors can enjoy a fireplace, game room, internet, and a grill outback. Multiple pets are allowed on this property, including both dogs and cats. This is an option for long-term stays of at least 31 days.
Loving Pets in Lake Oswego
Like many communities in the northwest United States, Lake Oswego has a solid reputation as being dog friendly. Owners can find many opportunities to share time with their pets, either in active play or quiet socializing. From parks to shopping, there's something for everyone—and their dog!
If you're interested in living in Lake Oswego, Oregon, contact Matin Real Estate at (503) 622-9601 to get in touch with a local real estate agent and find the ideal Lake Oswego home for you today.