4 Luxury Condo Interior Design Tips: DIY Tips For Professional Results
Posted by Alicia Smith on Monday, April 25, 2022 at 8:26 AM
By Alicia Smith / April 25, 2022
Comment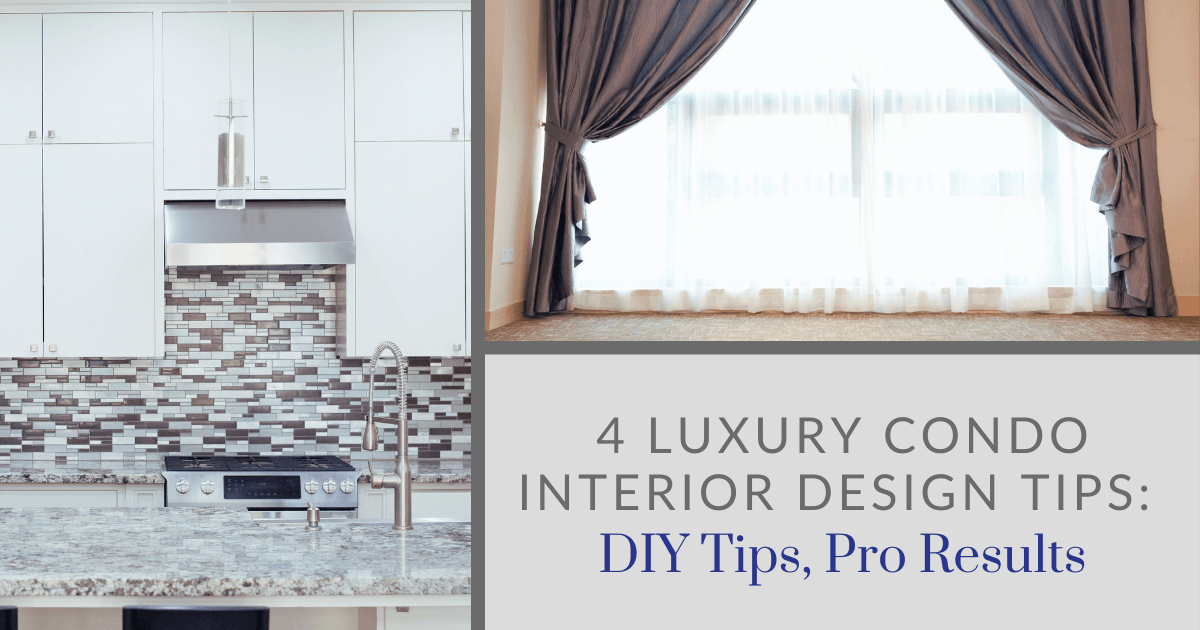 The luxury condo lifestyle has a distinct appeal that entices buyers seeking elegant architecture, on-site amenities, and a desirable location. Often, luxury condos can be found with waterfront or beach views, near the heart of metro amenities, or as part of golf course or resort communities. To capitalize on their luxurious lifestyle, condo owners often look to decorate their space in high-end ways. Read on for some design tips for decorating your luxury condo.
Enhance the Space with Lighting and Color
Lighting and color choices will help enhance the condominium's space with a modern feel. If a room's design is primarily moody, with darker colors, then the lighting needs to enhance it. Opt for warm white (also called soft white) LED bulbs for the room's general lighting and daylight LED bulbs for any direct or reading light needed.
Lighting elements throughout a luxury condo need to be just that—luxurious. Focus on light fixtures with unique elements or bespoke designs that combine functionality with beauty. Add elegance to a foyer by replacing a traditional overhead fixture with a chandelier or pendant-style light that embraces the condo's overall decor theme/style. When adding a tabletop lamp to a bedroom or living area, don't think of it as just illumination. The lamp should fit into the room's cohesive design.
When choosing paint colors, neutrals often offer a timeless yet modern palette for the living space. Beige does not have to mean "blah." A soft neutral on the wall helps colorful or darker artwork/frames pop and command attention. Pair the neutral paint colors with shimmering metallics and reflective surfaces, but don't be afraid of color. The condo's environment can serve as inspiration. Beach condo? Consider a soft sage on the bedroom walls as a contemporary alternative to the long-popular seafoam or light blue. Ochre and other earth tones create a warm, cozy feel and can be perfect in a city loft or ski condo in the mountains.
High-End Materials
Certain materials put the luxe in luxury for interior design concepts. A high-end condo with a vinyl entrance floor can feel less than luxurious. Now picture that same foyer with rich, sustainable bamboo flooring or beautiful travertine tile and immediately it's an entirely different mood. Choosing high-end materials can make a difference.
Custom materials may be precisely what the interior of a luxury condo needs. Consider live edge wood, a material that can be used for bespoke shelving, tables, countertops, and headboards. It adds warmth and depth to the room, pairing beautifully with gold accents and stone elements.
Several high-end stone choices include but are not limited to:
Granite
Flagstone
Marble
Slate
Quartz
Quartz and granite have long enjoyed popularity alongside marble for kitchen counters and backsplashes. Each has merits, but it's essential to determine which may suit the condo's style and usage best when choosing the material. Some may be more durable and easier to clean than others. Flagstone, slate, and travertine tiles may look beautiful in the foyer, bathroom, hallway, and patio.
Go for Statement Pieces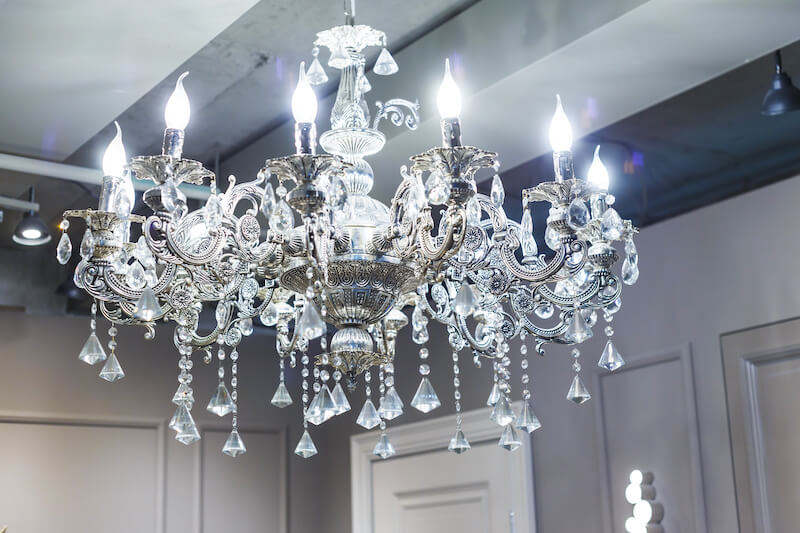 A statement piece typically commands attention and may be the one item or element that inspires the space's overall decor theme. Statement pieces come in all shapes and sizes. While it's often art, it doesn't have to be.
Statement pieces may include:
A chandelier or pendant light
Oversized mirror or smaller mirror with an ornate frame
Handcrafted sofa table with live-edge wood top
Custom fireplace mantle and/or custom, hand-painted tiles
Mosaic tile backsplash or foyer tiles
Window treatments: flowing drapes that pool along the floor
Hand-knotted Persian rugs
Antique or vintage furniture like an armoire in the bedroom
A water feature on a patio or in the living area
When adding a statement piece, remember that less often is more. Avoiding clutter can help make the statement piece stand out.
Take Advantage of the View
There's a reason rooms with "a view" have a higher price than the "standard" room at a resort. Whether it's an overlook of the ocean, the pristine greens of a golf course, or the stunning steel and glass of downtown, take advantage of the condo's view.
The best way to take advantage of the view(s) is to keep the windows unobstructed. If choosing opulent, flowing drapes as part of the decor, add tie-backs to allow the view to be enjoyed. Consider automated window treatments, smart blinds or shades that can retract, tilt, and extend. Automated window treatments often have a remote and may have voice activation or a designated app for easy control.
When a condo has a magnificent view, use it to inform the decorating. Furniture placement must be considered. Don't block the view or sightline with larger pieces like sofas, bookcases, and dressers in a bedroom. If the furniture does need to be in front of the window, opt for low-profile pieces that won't obstruct the view. Swivel chairs are a great option — a quick turn, and it's easy to enjoy the view or face the room.
Luxury Interior Design Adds to the High-End Life
A luxury condo can be an attractive alternative for homebuyers seeking a low-maintenance lifestyle without sacrificing high-end finishes and in-building or on-site amenities. Creating an interior design that embraces the luxurious feel of the building can be a fun puzzle. With the right elements, the space can be enhanced to reflect the owner's personality and lifestyle without losing an ounce of luxury.
Portland Luxury Condo Resources
4 Tips For High Returns When Investing in Luxury Condos - Coming Soon!