In the Portland Real Estate Market Compelling Stories Sell
Posted by Jordan Matin on Thursday, March 4, 2021 at 9:40 AM
By Jordan Matin / March 4, 2021
Comment
In a lot of parts around the country, it's a seller's market but in some places, especially in the luxury real estate market of Portland Oregon, some homes are sitting on the market for longer than they need to be. This is where many sellers are coming up with creative backstories to tell a tale of the property enticing buyers to want the home.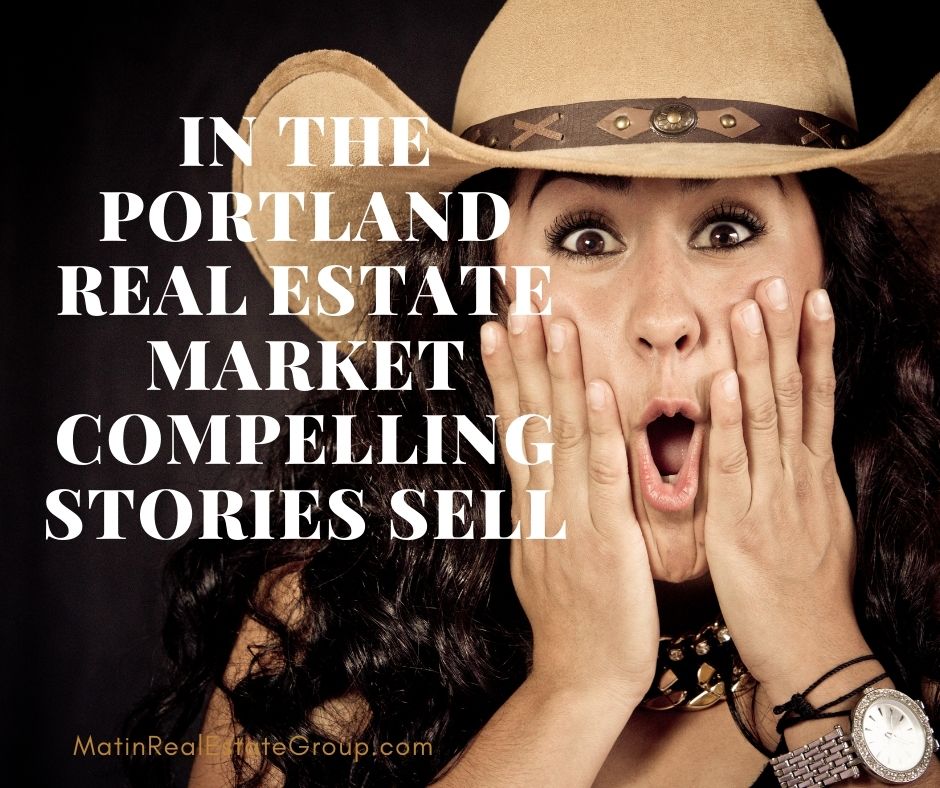 Homes are not only being stage professionally but getting makeovers about their past to learn potential buyers. Of course, all of the stories need to be verified and honest, but they are creating a compelling way to market and sell a home.
For instance, in a recent article by Oregon Live, a neoclassical-style mansion near Mount Tabor in Southeast Portland has been named "Walter" in reference to the rumor that Mickey Mouse creator Walt Disney's family once lived here. It was also called the "Christmas House" during decades of holiday events but again, it's just a rumor. Does that mean that any rumor can be made up to entice potential buyers? Not necessarily.
Take the new owner of a 1935 Georgian Colonial home in the Grand Park neighborhood. As a historical home named the William A Haseltine House, the new owner also received original blue pants and a bound catalog of the hardware baron's products. Something that the new owner definitely was inspired to learn more about. A folder with newspaper articles and photographs of the cultural, educational, and political leaders who gathered in this home during the 1940s and 50s was also included. These materials have been hounded down for over 100 years and whoever is privileged to live in the house also gives access to these materials.
But you don't have to have a historical home or a property that someone famous has lived in in order to tell a back story. Emotional connection is really what draws buyers into a particular property. If they can picture themselves being better in the house or living a better life, that naturally creates an emotional connection and adds to the offer and the appeal of the home overall.
For instance, the article talks about a buyer looking at two identical condominiums in Beaverton. One had an inviting description and clear photos of the rooms with new engineered wood floors and freshly painted fireplace and cabinets. The identical condominium had similar upgrades but poor quality photos and a rather drab description. This clearly set the precedence of which home was more attractive.
More: How to Add Value to Your Listing
You never know what's going to appeal to buyers. For instance, a beautifully stage living room might look great to everyone but pop in a grand piano that a potential buyer may also own and you instantly got an emotional connection. Some people buy homes because they are reminded of their childhood, colors, situations, or even smells.
Three-dimensional tours are perfect and very prevalent during this pandemic. These 3D tours and virtual tours can create captivating social media posts. Sellers that create homeowner letters about why they love the property and why they purchase it to begin with can create that emotional time for buyers. A letter also will explain things that nobody will see in a photograph. You could talk about the neighborhood, features and perks of living in the particular house or safety and security issues.
If you're having trouble selling your home, try to create an emotional connection to buyers. While not everything in your home will appeal to every buyer out there, there are buyers that can create an immediate emotional connection to a home by certain features as long as you tell a story, give the home its own life, and appeal to buyers sense of wanting to be a part of something different.
Each home is unique and if you're having trouble selling your Portland home or you're doing a little bit of research before you list on the best way to promote and market your home, give us a call. We may be able to point out items and features that you've become blind to over the years that would definitely be an eye-catching feature to buyers.