How the Major Systems in Your Home Affect its Value
Posted by Jordan Matin on Monday, February 1, 2021 at 10:00 AM
By Jordan Matin / February 1, 2021
Comment
A new roof, heating system, foundation, or plumbing pipes are certainly not as exciting or glamorous as an updated kitchen, a spa-like bathroom remodel, or new flooring, but they just may add more value to your home than the others. If you are deciding whether to replace shingles on the roof or remodel the kitchen, you may want to go with the roof and here is why.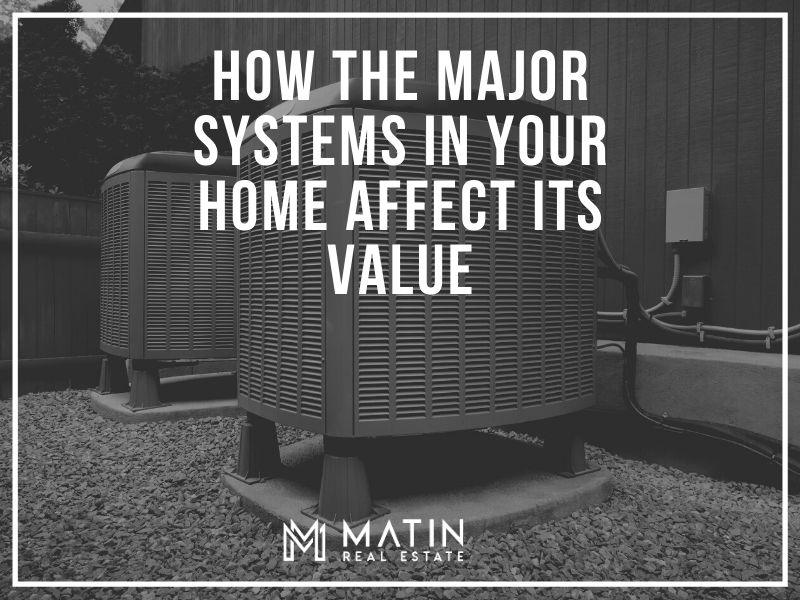 How Major System Issues Can Impact the Value and Sale of Your Home
When a home is listed for sale and an offer is made by an interested buyer, there are two professionals that will come to take a look at it. (In most cases where these contingencies are not waived or are required by the lending bank.) These two professionals are the home inspector and the appraiser, both hired by the buying party or their lender.
The appraiser looks at the home to determine its current value. They will assess the home and partly its condition to come to a price value on the property. So if there is a major issue with a critical system in the home, this brings down the value. The inspector will give a closer look into the major systems of a home and note the conditions he finds in a report.
He will look more closely and thoroughly at how these things function by testing them. The final report plays a big role in whether the buyers will go forward with the purchase and can even play a role in whether the bank will finalize the loan. If major safety issues are found it will lead to either the buyer asking the seller to spend money to make repairs, lower the price of the home to reflect repairs needed, or the buyer could walk away from the offer.
3 Major Systems to Make Sure are In Good Condition Before Listing Your Home
HVAC System
The components of this system include the compressor, condenser, furnace, ductwork, and air handler fan. Replacing any of these things can become pricey, but an investment well made. These updates on average can cost anywhere from $8,000 to $20,000. Making sure these systems have been inspected and tuned up will go a long way in the selling process. Updating or repairing the system will also help to save you money on energy bills. In some areas, energy companies will offer help or incentives when energy systems are upgraded.
The Roof
An aging roof is not only detrimental to a home's curb appeal, it can cause larger and expensive repair needs in other areas of the home when it leaks. Replacing a roof can cost about $12,000 or more depending upon the size of the roof and the material being replaced. Have a few different roofers inspect the roof if it is fairly old on your home and get bids. It could be possible the home just needs some patch repairs instead of a completely new roof.
The Foundation
When anyone hears the words foundation problems it immediately raises concerns. They immediately make us jump to the conclusion the home is falling down. These issues can be something minor like an uneven floor caused by all too common ground slightly shifting under a home. Getting the foundation inspected and having the paperwork to back up necessary measures were taken is a great idea. It will help to prove things are ok and set a buyer's (and lender's) mind at ease.
Related: Should you hire a team or individual when selling?
Before your start demoing that kitchen, make sure the major and important systems in your home are in great condition first.
To add more value to your Portland home, contact us at any time. We know what buyers want and what type of homes sell the fastest!