How Interest Rates Means You Can Afford More Home
Posted by Jordan Matin on Tuesday, October 27, 2020 at 12:34 PM
By Jordan Matin / October 27, 2020
Comment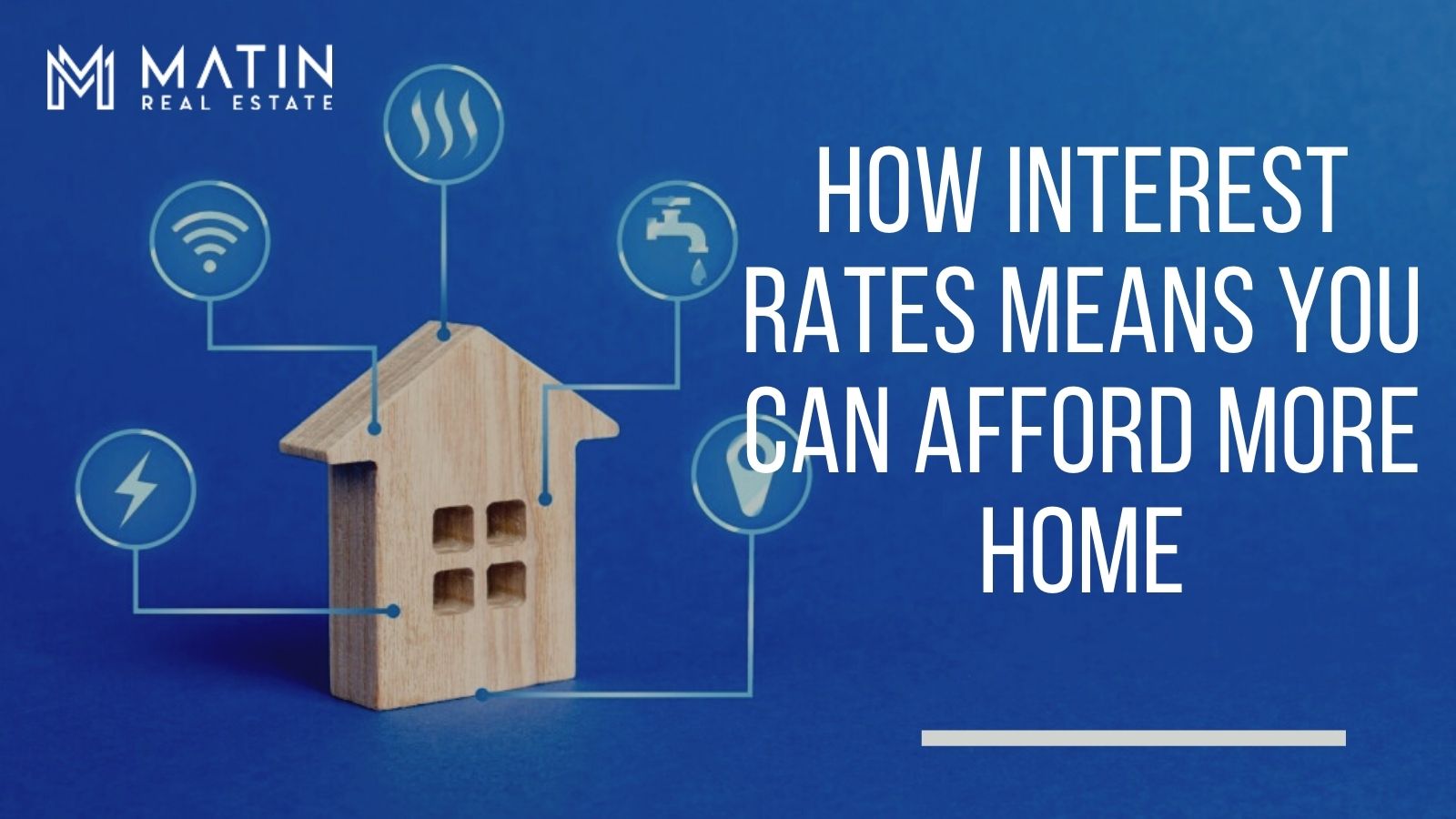 Home buying affordability has gotten much easier in the last few years. But what does that even mean? Well, if you have to finance a property, you have to factor in the finance cost to your monthly mortgage payment. Depending on the interest rate, that could greatly increase or decrease your monthly mortgage payments.
In the 1980s, interest rates were between 10% and 12%. That's huge compared to now. For instance, a $200,000 home loan with a 30-year term at 10% interest would leave just the monthly mortgage payment and interest at $1755. Compare that with today's 3% interest rate and you have an $843 payment. That's quite a difference! That's more than half simply because of the interest rate. You can easily see why someone might be unable to afford the higher payment for a similarly priced home.
That's homebuyer affordability.
Now consider today's more average home costs, especially in Portland and downtown Vancouver. A typical home could run you $500,000 and on a 30-year fixed rate term with 3% interest could be around $2108 in a monthly mortgage payment including principal and interest. Change that to a 5% interest rate and now your payment is $2684. Again, let's compare the 1980s 12% interest rate and you're talking about a $5143 a month payment. Way out of the reasonable affordability price range for the average family.
This is why it is so imperative that homebuyers jump on the bandwagon now when interest rates are so low.
But what about taxes and insurance?
Most homeowners wrap their property taxes, homeowners insurance, any mortgage insurance if necessary, principal and interest into one big payment. So let's take that $500,000 house and see what our payment would actually be.
Typical Breakdown on Average:
Home price: $500,000
Down payment: 20% equals $100,000
Fixed 30-year term
Interest rate: 3%
Credit score between 700 – 720
Property tax (per year): $6250
homeowners insurance (per year): $1750
Monthly mortgage payment: $2353 – 1686 to the loan and $667 for taxes and fees.
If we roughly kept everything the same including the down payment, property tax, and homeowners insurance, but change the interest rate to 10%, the monthly mortgage payment would be nearly $4200. You can see how this is near twice the monthly mortgage payment for homeowners, making it almost impossible to buy a house.
For this reason, it's a really good idea to take advantage of these mortgage rates right now. And terms matter as well. Perhaps you can't put as much a 20% down and you're going with an FHA loan. In that case, you'll need private mortgage insurance, which can add a little bit to your monthly payment. Let's break down an FHA loan with a different loan term.
With the same property tax, credit score, and homeowners insurance at a 3% interest rate, FHA home loans require a 3.5% down payment.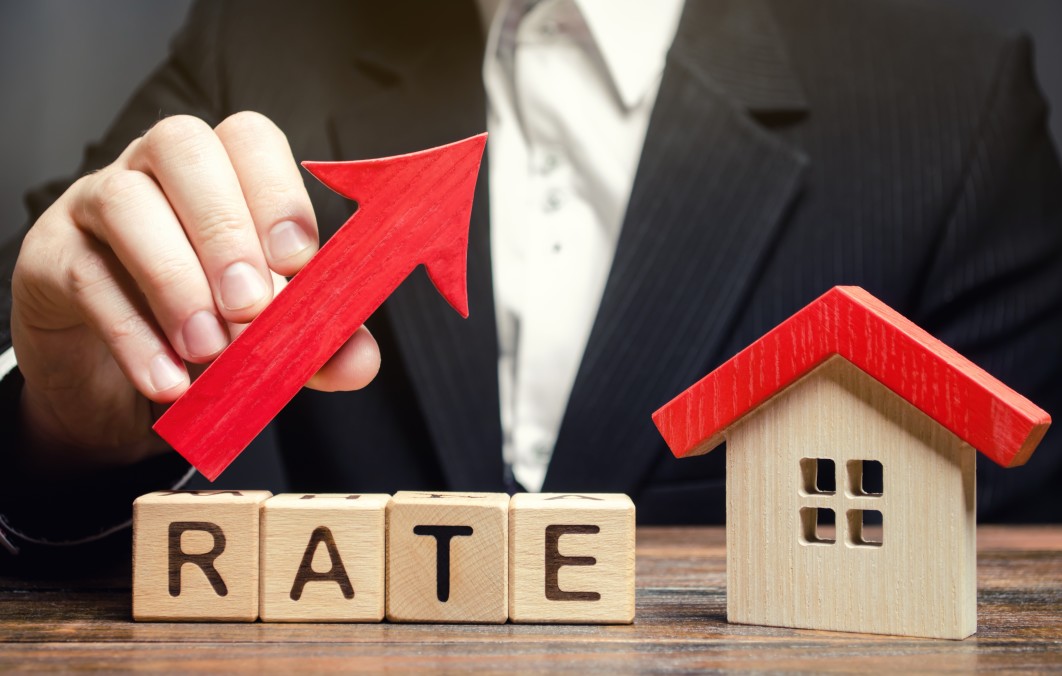 Home price: $500,000
Down payment: 3.5% equals $17,500
Fixed 15 year term
Interest rate: 3%
Credit score between 700 - 720
Property tax (per year): $6250
homeowners insurance (per year): $1750
The total monthly payment would be $4321. But again, I am cutting the mortgage term in half, which means this buyer will spend hundreds of thousands of dollars less in actual principal payment and interest over the life of the loan.
If the same were true on a 30 year fixed FHA loan, the total monthly payment will be $3099. But even this might be a little bit higher for most first-time homebuyers. So the key is finding that sweet spot between the down payment, the terms, and the interest rates.
If the same buyer chose a 15 year fixed rate at a 2.5% interest rate with the same down payment, you'll be looking at $4206 as a monthly payment.
How Much Can I Actually Afford?
All this to say, just because these are the fixed numbers doesn't mean you can actually afford this monthly payment. If you make $10,000 a month and have no debt, chances are any of these numbers would probably suit your budget. But that's probably not realistic either. Most of us have some sort of debt whether it's a student loan, car payment, child support, or credit card debt. Lenders take into account all of these different factors when determining what your income can actually afford.
If you're currently paying on a mortgage and looking to buy a different home, lenders will take the equity in one house and move it into the equity in another. For instance, let's say you have a house that you're selling for $450,000 and buying that $500,000 house. But you've lived in the home for several years and you originally bought it at $300,000 so you technically have about $150,000 in equity. You can easily roll that into the purchase price of a new home minus any commission fees and selling costs. Here's how that would break down.
Home price: $500,000
Down payment: Equity of $130,000
Fixed 30-year term
Interest rate: 3%
Credit score between 700 - 720
Property tax (per year): $6250
Homeowners insurance (per year): $1750
This would bring your monthly payment to $2227. Technically a lot more affordable than a $4200 monthly payment.
But what if you are just starting out?
For first-time homebuyers, one of the best options is an FHA mortgage or USDA mortgage for rural settings. Homes that meet certain criteria may be eligible for a zero-down home loan, but you typically still need to pay for closing costs, which can range anywhere from $2000-$8000 and you are more limited on homes, as you are with an FHA mortgage. FHA will let you borrow money on a home as long as it is livable. Certain home inspection issues may deem the property on eligible, so there are certain requirements when you're going with the loan with a lower down payment.
What is mortgage insurance?
Because you have such a low down payment lenders want to make sure that they cover themselves in case you default on the loan. When you put 20% down on a property, that's plenty enough in case you default for the lender or bank to turn around and spend the money to resell the home. When you're talking about a 3.5% down payment, that may not be enough to cover the loss that the lender incurs based on the default of the borrower (if you simply stop paying your mortgage or let it slip into a short sale or foreclosure).
To combat this risk, lenders will issue private mortgage insurance. This is an additional fee added on to your monthly mortgage payment that you'll need to pay each month until the property is paid down to an 80 to 20% loan to value ratio. Meaning that you had to pay at least 20% down on the value of the home. Again, this would cover any risk and loss to resell the property in case of default. However, some FHA companies may not automatically remove this but it can be manually removed by calling and verifying the proper loan to value ratio. This typically takes anywhere from 2 to 3 years.
All this to say, this is what lenders are looking at to find that spot between affordability and low risk. The easiest way to determine what works for you as far as the interest rate and type of loan is to sit down with the lender. We have several reputable lenders that we work with throughout the Portland and Vancouver area. You're welcome to choose whomever you want but if you're looking for someone that understands the market and can help you with an excellent track record, give us a call.