How Homes Have Become Greener & Safer
Posted by Jordan Matin on Friday, July 10, 2020 at 1:01 PM
By Jordan Matin / July 10, 2020
Comment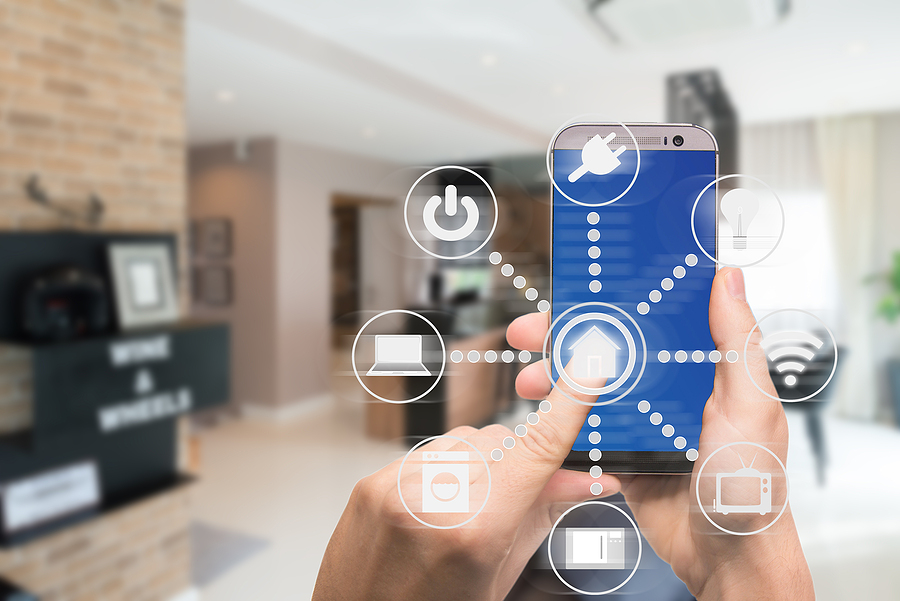 Have you ever wondered what people who built homes back in the early 1900s would think of how we do it today? While it is undeniable that modern home builders and contractors are still influenced by styles, designs, and techniques of yesteryear, new technologies and building materials have changed the game in how homes are both built and lived in today.
So, while historic homes for sale often have all the charm and character you can handle, newer homes have become significantly greener and safer since the 20th century, which today's home buyers can't ignore when looking for the perfect new place to call home.
Design Choice
While home designs are similar to classic architecurual styles of the past, builders contiue to put their own unique spin on today's modern home dwellings.
For the most part, common home styles have remained the same over the years and classic architectural styles like Craftsman, Contemporary, Prairie, and Farmhouse are still widely used today. But with that said, many architects and home builders have put their own unique spin on home style and designs, which is especially evident in certain "new school" designs like Northwest Contemporary.
Building Materials
How homes are built has largely remained the same outside of a few modern trends that include using recycled materials and shipping containers.
When it comes to the exterior of a new home, builders are still using many of the same base materials that past generations relied on, like brick and wood for example. But that's only when we're talking about a traditional single-family home or multi-unit structure. In recent years, more and more home buyers have been opting for homes made from recycled materials and the tiny home / shipping container home movement continues to get stronger by the year. According to recent statistics from the National Association of Realtors, the average sales price of a new construction home is just under $386,000. By comparison, a shipping container in good condition costs anywhere from $1,400 to $4,500 and finding a prefabricated shipping container home, which start at around $15,000, has also become much easier with a growing number of manufactures
Technological Advances
Smart home technology has exploded onto the scene and even something as simple as a light bulb has gotten signifcantly better and more sustainable.
From smart home technology to incredible advancements in kitchen appliances, lighting, heating, and in-home security, home features have become amazingly sophisticated just within the last 5-10 years alone. Right now, smart thermostats from companies like Nest and ecobee are ultra-trendy, and for good reason. They're specifically designed to learn your household's movement patters and adjust heating and cooling accordingly to help save you money on energy costs. Even buying a light bulb has become incredibly complex in recent years with all the various options available. From LEDs to Edison bulbs, there's something for every room and every glow these days and each will no doubt last longer than light bulbs your parents and grandparents used to buy.
Energy Efficiency
Sophisticated window technology and major improvements to water consumption and plumbing fixtures is leading to all of today's modern homes being better suited for long-term sustainability.
Energy efficiency in the home building industry has come a long way in the past 20 years, especially when it comes to windows, doors, and plumbing fixtures. As you might suspect, today's windows do much more than just let in adequate natural light. Glass is both lighter and stronger in the 21st Century and new tinting technology also allows homeowners to control the level of light that comes into a room, reduce UV rays that damage expensive artwork and window treatments, and even manage heat transfer more effectively. On the plumbing side of things, the latest improvements are all about water conservation, which continues to be a growing concern all over the world. In some states, like California for example, new ordinances have been passed that require all homes and commercial properties built before 1994 to upgrade and install new water-conserving plumbing fixtures that meet the following water consumption standards:
Toilets - 1.6 gallons per flush
Urinals - 1 gallon per flush
Showerheads - 2.5 gallons per minute
Interior Faucets - 2.2 gallons per minute
Are you planning to be in the market for a new Portland home?
Start searching
green energy homes for sale
or contact Matin Real Estate, Portland's local housing experts, for help navigating current market conditions. Call or text
(503) 622-9601
!